Last Updated on January 23, 2023 by Jeremy
Disclaimers: Our site uses demographic data, email opt-ins, display advertising, and affiliate links. Please check out our Terms and Conditions for more information. Listed prices and attraction details may have changed since our visit and initial publication.
When it comes to picking Sicily hotels for your visit, the logistics you need to consider are not simply looking for the best properties, booking them, and calling it a day.
The best way we can answer the question of "where to stay in Sicily?" is with another question- "how much time do you have?" The reason for this is because your Sicily hotels selection may be greatly influenced by your trip length above any other consideration.
It was for us!
Where to Stay in Sicily is Not an Easy Question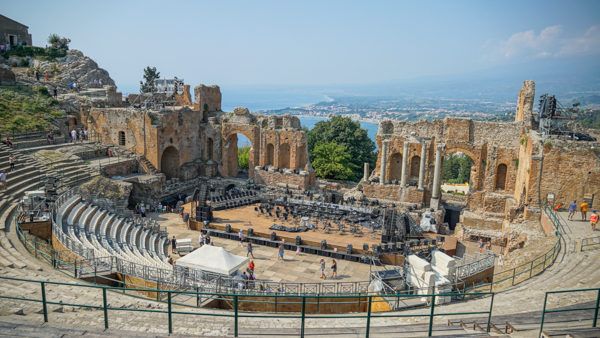 You see, one of the biggest hassles in planning a trip to Sicily is that the island is large. Quite large.
In fact, it takes 3-4 hours to drive across Sicily on the highway, longer on the back roads, and, generally speaking, it takes 1-2 hours to get between any two nearby tourist spots (and that is if you don't get lost). As such, how much time you have to explore and how much driving you can handle each day will directly influence your decision on where to stay.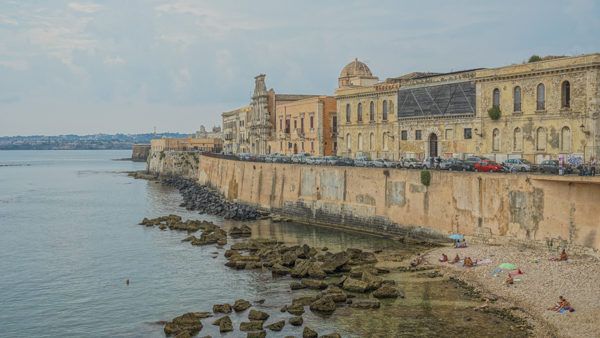 For those who have less than three days in Sicily, you should really pick just one region and explore locally. This means flying into either Palermo (northwest) or Catania (east), staying in one of these cities* or a town nearby, and making it your base for exploring that side of the island almost exclusively.
From Palermo, you can reach Cefalu in an hour, Trapani and Erice in about 90 minutes, and the island of Favignana could be a (long) day trip as well.
From Catania, you can access Mount Etna for a day tour, Taormina and Siracusa in an hour (north/south respectively), and the Baroque villages of Noto or Ragusa in about 90 minutes each. Crossing from east to west would add a 3-4 hour drive each way, making exploration further a bit tricky for those on a limited schedule.
*Note: If you plan on exploring by car, I do not recommend staying inside the historic city centers in most towns as many have ZTL zones that prevent driving inside (or else you will incur a significant fine). Some places, like Palermo, offer passes to drive in, and others it seems like you may be able to get permission via hotels if staying inside. In any case, it is an added layer of planning that is easier to avoid altogether.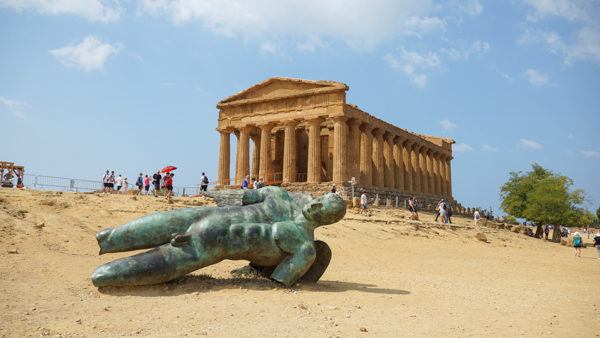 For those who have a week in Sicily (or more), you could pick two or three towns to use as your base and travel between them. This could include staying in both Catania and Palermo, allowing easier access to the villages mentioned above, or the ability to stay in a number of villages throughout the island.
This is the ideal case as doing Sicily on any less would require some itinerary sacrifices. If you have more than a week, your options on where to stay are virtually endless as you can take your rental car to virtually all parts of the island. Pick a few cool looking villages in different corners and get ready to enjoy Sicily properly.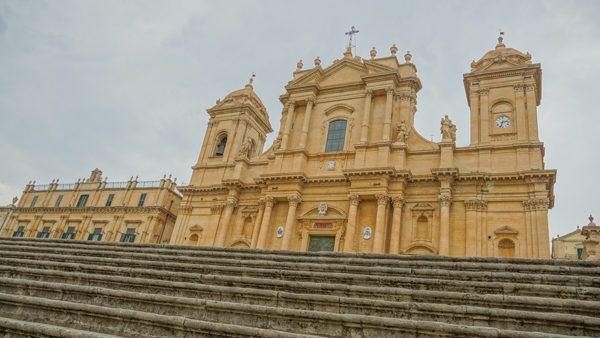 For those who have four to five days, you are in a tough spot if you want to explore. The problem with this amount of time is that Sicily's size makes it awkward. Do you spend it all on one side of the island (certainly doable), hop between hotels each night to cover more ground while roaming, or pick a central location to use as your base with taking more robust day trips?
This was the problem we had with five nights in Sicily, and there really is no good answer here- they all have some pros and cons.
The best-case scenario here would be to fly into Catania or Palermo and fly out of the other city. This would allow you two/three nights in one region, three/two nights in another, and only one mid-day drive across the island to move your luggage between hotels. To us, this is a better option than changing hotels nightly in a roaming pattern as there could be cases where you're out exploring while keeping your luggage in your car- a general safety concern highlighted regularly in Sicily.
Sadly, we did not have this luxury due to our itinerary/flights, and to make matters worse our flight into Sicily didn't have us landing until after 9pm (such that we stayed at Etna Parking by the Catania airport on our first night to avoid our first experience driving in Sicily being at night). So our five nights in Sicily really became four, and our decision on where to stay became that much harder.
Ultimately, we split the difference and went for the option of picking a base in the center of the island.
The first full day we explored Catania and Taormina while storing our bags at the airport hotel, then drove to Enna in central Sicily to stay at B&B Villa Casablanca just outside of town near Largo di Pergusa. We opted for this to avoid overnight parking logistics in a tiny village in addition to ZTL concerns- something we thought was a great decision in the end.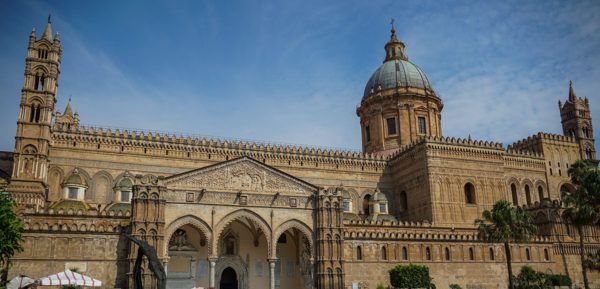 But why near Enna? Well, hotels in this area are easily accessible from the A19, and we could reach Catania in 1 hour, Taormina in 1 hour 45 minutes, Siracusa in 90 minutes, Valley of the Temples in an hour, Cefalu in an hour, and Palermo in 90 minutes (not to mention, had many small villages at our fingertips nearby).
It ended up being more driving than, say, hopping hotels every day. And unfortunately, Trapani and Erice on the west were a bit too far of a drive for us. But we ultimately saw about 8 unique villages/cities/regions with only having to drive 2 1/2 to 4 hours each day.
That is about the best we could ask for with our awkward visit length.
However, having more time or flying in/out of different airports would've been more desirable for planning logistics.
As such, this is why when you are thinking of where to go in Sicily, your consideration needs to be based on the time you have first, and what you want to see second. Once you establish this, finding a hotel or apartment rental in a city or village is pretty simple. All of the cities and towns mentioned above could be great (ZTL issues excluded, of course)!
To find a car rental deal in Sicily, click here.
Have you taken a trip to visit Sicily? How long were you there and where did you stay? Comment below to share your experience!
Book a Train Ticket in Europe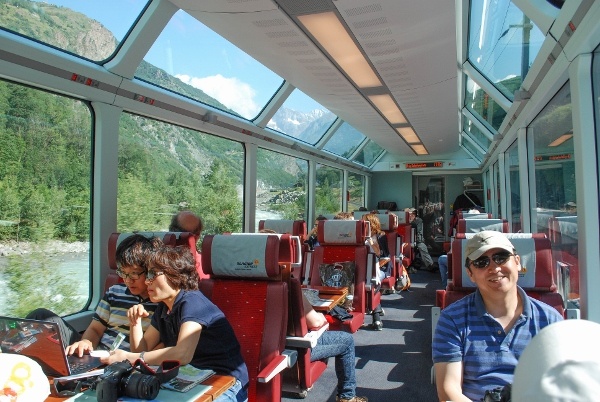 Want to learn more? Check out our Omio review!
About Jeremy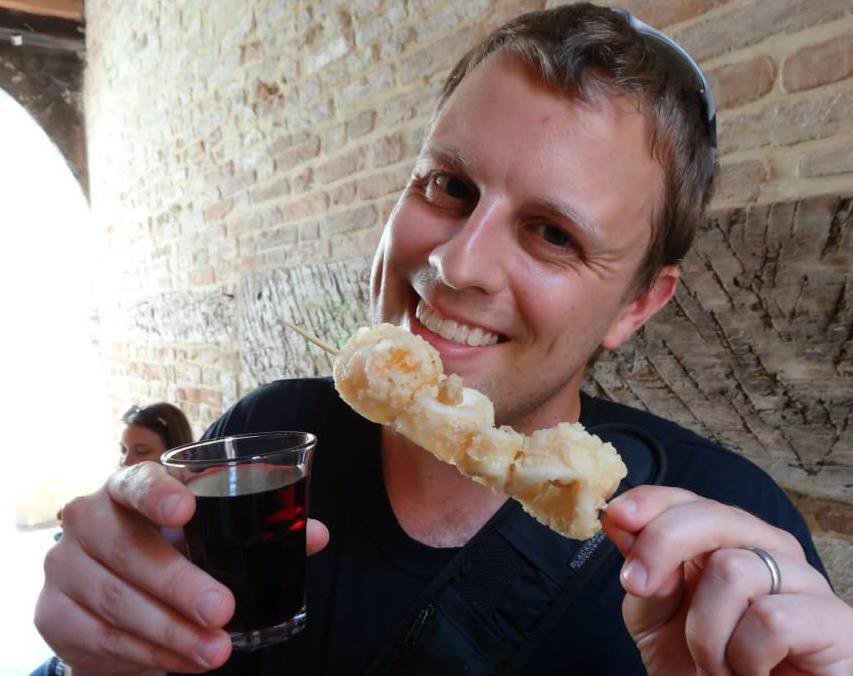 About the Author: Jeremy is a full-time travel writer based in Pittsburgh and primary author of this site. He has been to 70+ countries on five continents and seeks out new food, adventure activities, and off-the-beaten-path experiences wherever he travels.