Last Updated on January 23, 2023 by Jeremy
Disclaimers: Our site uses demographic data, email opt-ins, display advertising, and affiliate links. Please check out our Terms and Conditions for more information. Listed prices and attraction details may have changed since our visit and initial publication.
My first time with a car in Italy was driving in Tuscany. If you hadn't read that article (at the previous link), the quick explanation is that it left a bad taste in my mouth with how difficult it was- especially around Florence.
So when I returned to Italy, it was with a bit of reluctance that I opted to see the island of Sicily by car.
After driving in Sicily for five days, and hitting virtually every corner of the island, I look back on it and realize it wasn't that bad at all!
Driving in Sicily is Not Too Bad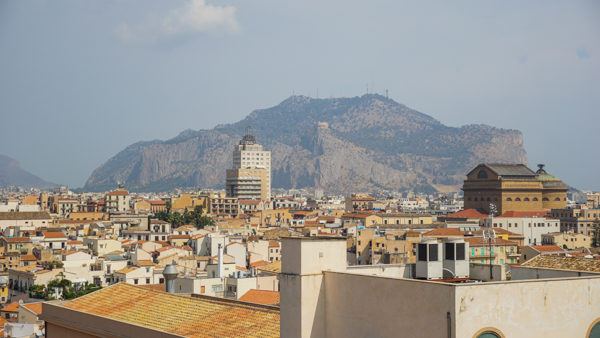 Before visiting Sicily, I had read a lot of articles about driving on the island, and was, to put it bluntly, a bit worried. My experiences in Tuscany were coming back to haunt me with the ideas of ZTL zones, narrow streets barely wide enough for one car, and speed traps everywhere.
After driving around the island for five days, I am happy to state that my fears were slightly misplaced. Yes, driving in Sicily is stressful. Yes, there are ZTL zones, narrow streets, and speed traps. But really, it was overall a much better experience than the one I had in Tuscany, and all things being equal, I'd gladly rent a car to explore Sicily again- it was a great way to get around and see a lot of the region!
In this one, I want to break down a few of the most important things I did in order to have an enjoyable time driving around the island.
Map Out the Sicily ZTL Zones and Parking in Advance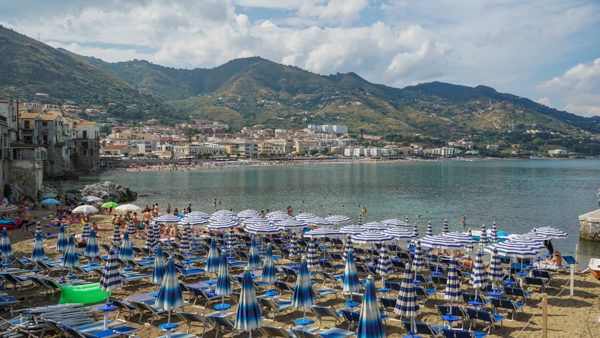 One of the most frustrating things about ZTL zones is that no one resource has the best information out there, and Google Maps, Waze, and other GPS map services do not integrate these zones at all into their services.
Even worse? Cities and towns change or add new ZTL zones all the time, such that even we would not want to publish boundary data for fear of becoming outdated shortly after publication.
One of the best online resources we found was Accessibilita Centri Storici where you could put in any town/city in Sicily and get a rough map on where the ZTL zones are. Urban Access Regulations also has some information as well. These seemed to be relatively accurate during our visit, but ultimately each city/province has an official website that should have the best ZTL information on it. Sadly, it is often in Italian and hard to translate.
So, what did we do to make things easier? We mapped the zones ourselves on Google Maps! You can do this by going into the sub-header "Your Places" in the navigation menu and clicking maps to build your own custom Sicily map. (We used the data from the above sites as our reference point.)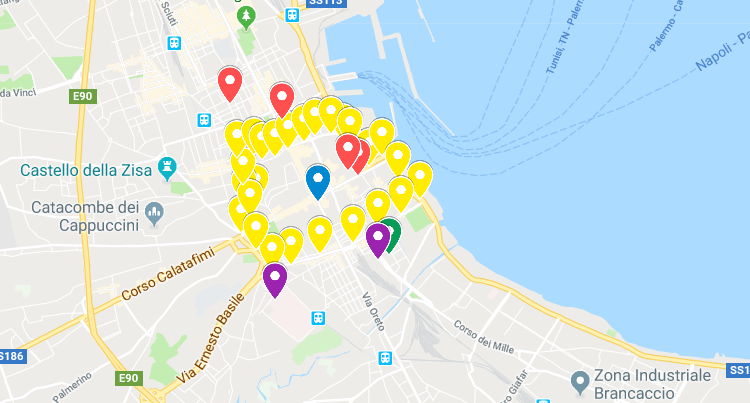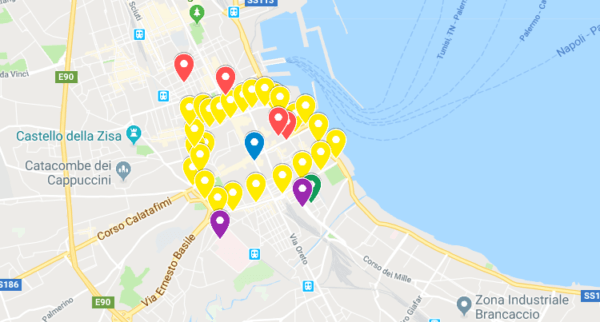 After drawing borders around the ZTL areas in all the villages we wanted to visit, all we then had to do was load our Sicily map prior to putting in directions on our phones. This way, once we got close to our final destinations we could get a nice visual on the zones, and ended up avoiding them altogether while exploring the island (not to mention had handy access to other things like restaurants, gelaterias, and the like that we also plotted).
In addition, by plotting out the current ZTL zones and accessible parking garages (insofar as we were aware, at least), we had a better idea of what the setup was like, how to get in, and where to park as well- I certainly felt much more prepared than when we drove in Tuscany.
What Towns in Sicily Have Easy ZTL Zones?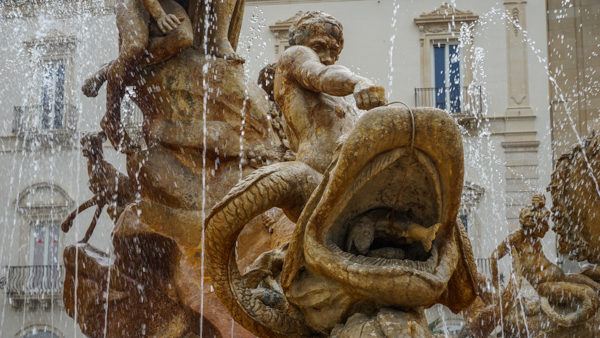 In our 2019 visit, the hardest spots to deal with the ZTL zones were, naturally, the cities of Catania and Palermo. These have the largest zones, are quite busy traffic-wise, and are easy to get lost in the flow as the historic centers are not isolated in the way smaller villages are.
To put it bluntly, if you're heading towards the ZTL zone and don't know exactly what you're doing, you may find yourself stuck and passing straight inside it (which can incur a hefty fine).
As such, having a set parking garage/lot (parcheggio) set in your GPS as your destination is quite important here, and we found easy parking at the Palermo train station just south of the ZTL with plenty of open spots on a Saturday (for just about 1 Euro an hour). Beyond this, most parking lots we found were on the north side of the city and would've required a bit of an extra drive to reach as we came in from the south. (We did not park near Catania.)
The towns were a whole lot easier to visit.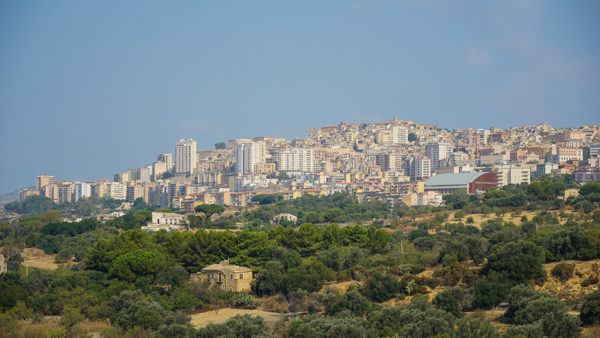 Syracuse, for example, is located primarily on a peninsula and its ZTL zone is isolated by the one road into/out of town. The concept is pretty simple- don't drive onto the peninsula and instead park beforehand and walk. There is a large parking lot just a few blocks away and is pretty easy to find when driving in.
Taormina was another one that was fairly simple. The main highway goes underneath the town, and there is a large parking garage, Parcheggio Lumbi, right at a roundabout before you would head closer to town. From there you can either walk up a large flight of steps (~10-15min) or take a free shuttle that the garage offers.
Cefalu has much more limited parking, but there are lots near the train station that are a short 10-minute walk into the historic town center as well. If you enter from the west (coming from Palermo), you'll see signs for parking all over near the train station. We didn't even end up at the lot we intended and parked with ease.
In general, knowing where the ZTL zones are (by mapping them out) really helped us in exploring the island, but so did also knowing the rough locations of public parking spots as well relative to the zones- especially when putting them as our destination in our GPS.
A Few Final Tips for Seeing Sicily by Car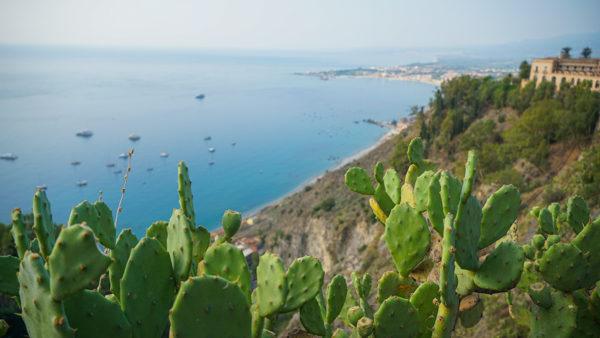 Going beyond ZTL and parking logistics in Sicily, the act of driving around the island isn't really that bad.
The main highways in Sicily cut east/west through the center, east/west along the northern coast, and north/south along the eastern coast. Beyond these, you're looking at one-lane roads that could either go through villages or be more like traditional country roads in other countries with much slower speed limits. Most limits are clearly listed, and only a few of the major highways have tolls to deal with (take change, although most exits almost always had a manned booth during our visit).
The biggest headache beyond this is with regards to speed cameras. In Tuscany, signs for speed cameras were clearly marked and most had giant cameras illustrated prominently. But in Sicily, we saw signs simply stating that speeds are controlled by electronic equipment (not necessarily claiming if a camera or perhaps, say, a manned police radar).
In many of these cases, I never saw a camera after these signs. Some think cameras are hidden after these signs. Others think some cameras have been removed as they are quite expensive to maintain. Others still think that some cover larger distances and check your overall speed in a set area (not if you hit 100 kph instantaneously but if you are hitting 150 kph over a set period). But in many cases, I looked hard and only saw a handful on the island- often when traffic in front of me would slow down 10-20 kph below the posted speed limit for no other reason.
I'm not saying this to justify speeding, but just pointing out an observation that it isn't as stressful as the camera-every-kilometer setup that Tuscany has.
The easy answer is simply following the posted speed limits and you'll have nothing to worry about (serously, don't speed). But beyond this, it is worth noting that some village speed limits are 40-50 kph, which feels quite slow compared to other destinations- so be careful no matter what you do.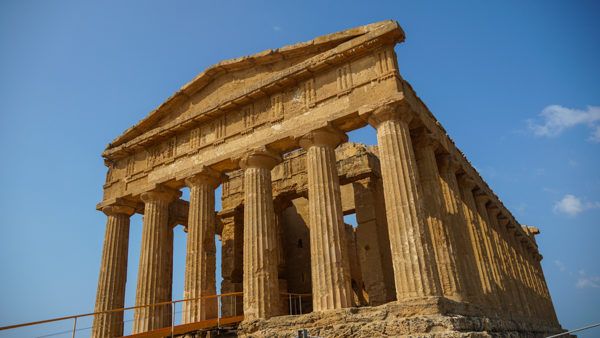 Likewise, I don't recommend booking your hotel in an old town or city. Part of this is to avoid the ZTL zones, naturally, but also because many villages have narrow roads with limited parking options available. We stayed outside of Enna town and booked at a property that had free parking in their own private lot. It added ~10 minutes extra driving at the beginning/end of our day to get to the highway, but was worth it to avoid yet another headache.
Beyond this, the final recommendation I have for driving in Sicily, beyond renting an automatic (which are apparently few and far between), is to opt for the collision damage waiver insurance on your policy. This will make your rental more expensive but will cover scratches, dents, and other cosmetic issues that may pop up while driving around the island. Considering Sicily's narrow streets, tight parking spots, and other driving quirks and you may find yourself needing this one at the end of your trip!
Overall, driving in Sicily is still a challenge, and I have no doubt that the frustrations that many others report are true. It was my experience in Tuscany, and can certainly occur to just about anyone when visiting Sicily. That being said, some of the above are tips I used in order to minimize said frustrations, and really resulted in my having a great time exploring the island.
Looking to rent a car in Sicily? Click here for a quote. After, be sure to book a great apartment rental too!
Book a Train Ticket in Europe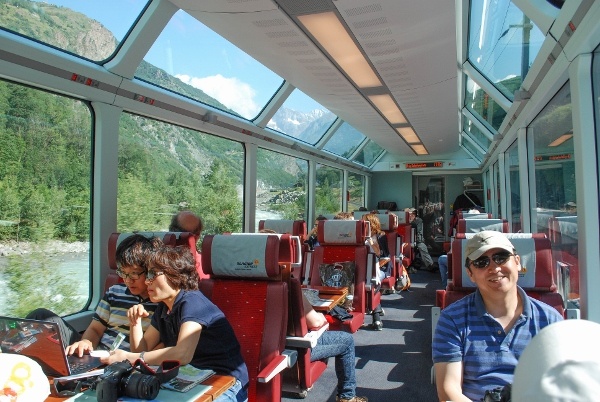 Want to learn more? Check out our Omio review!
About Jeremy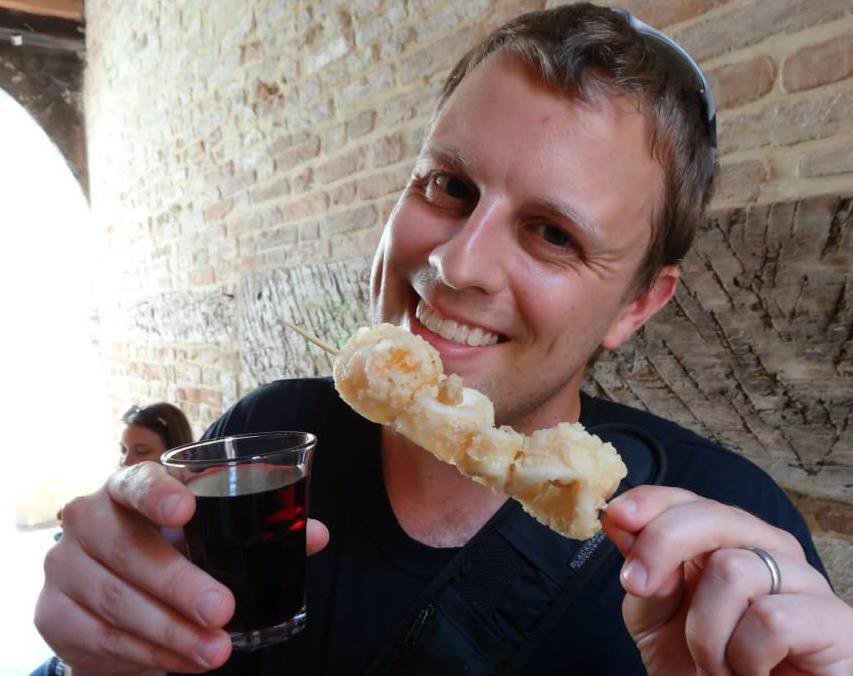 About the Author: Jeremy is a full-time travel writer based in Pittsburgh and primary author of this site. He has been to 70+ countries on five continents and seeks out new food, adventure activities, and off-the-beaten-path experiences wherever he travels.