Published by Angie. Last Updated on August 5, 2022.
Disclaimers: We were hosted for this experience. Our site uses demographic data, email opt-ins, display advertising, and affiliate links. Please check out our Terms and Conditions for more information. Listed prices and attraction details may have changed since our visit and initial publication.
Italy is a country with such a rich food culture, and yet sometimes on the tourist trail it can feel like all you see around you are mediocre pizza and pasta joints.
It can be overwhelming or tricky to figure out where to eat and what to eat, and what foods are authentic to the particular region of Italy in which you find yourself (if you're in Florence, it's not pizza and pasta).
Luckily, on our recent stay in Florence, we had the opportunity to take a food tour with Walks of Italy Florence where we learned precisely what authentic Florentine cuisine is, and got to try some excellent examples of it.
As with most food tours, the day began in the very early hours of the morning with the request that we come with an empty stomach. As if the challenge was thrown down, we happily obliged.
Eating and Drinking Like a Local with Walks of Italy Florence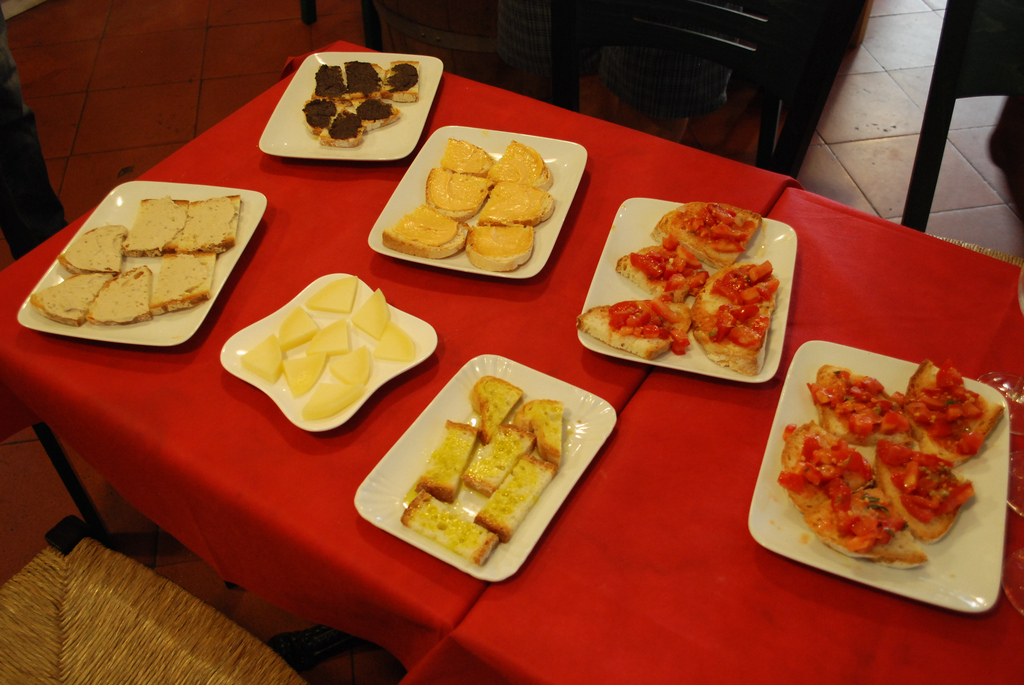 Our tour began with a stop at a sfuso wine shop. Sfuso is basically table wine, sold in bulk and meant for immediate consumption. In sfuso wine shops, wine is stored in stainless steel tanks under a vacuum, and you bring your own bottles and fill them up for just a few Euro.
We tried several different white and reds, including a Vernaccia, Montepulciano, and Montalcino. The wines were all very simple but very drinkable, even at such an early hour of the day.
To accompany our wines we enjoyed cheese and crostini with various spreads: tomato, shrimp, olive, and olive oil.
We learned why the bread we'd had in Florence had tasted so unappetizing: it doesn't contain salt! During the Middle Ages, salt was heavily taxed, and therefore bakers learned to do without salt.
Many restaurants still make bread like this today, and the toppings are often used to provide that added touch of salt that is so desperately needed.
Our next stop was a street food vendor where the bravest amongst us (Jeremy and I only) tried lampredotto.
Lampredotto is basically the third and fourth stomachs of a cow, cooked in a vegetable/herb broth for many hours, then chopped up and served on a crusty roll, the top of which is hollowed out and dipped in the broth. You can get the sandwich topped with spicy chili oil, a basil sauce, or both.
We found the taste surprisingly beefy, and Jeremy kept joking that it tasted like an Arby's roast beef sandwich with au jus- an appropriate description even if kind of weird.
It had no foul smell or taste whatsoever, but rather tasted like it had soaked up all the herbs and flavor from the broth. In other words, it was really good!
Touring Sant'Ambrogio Food Market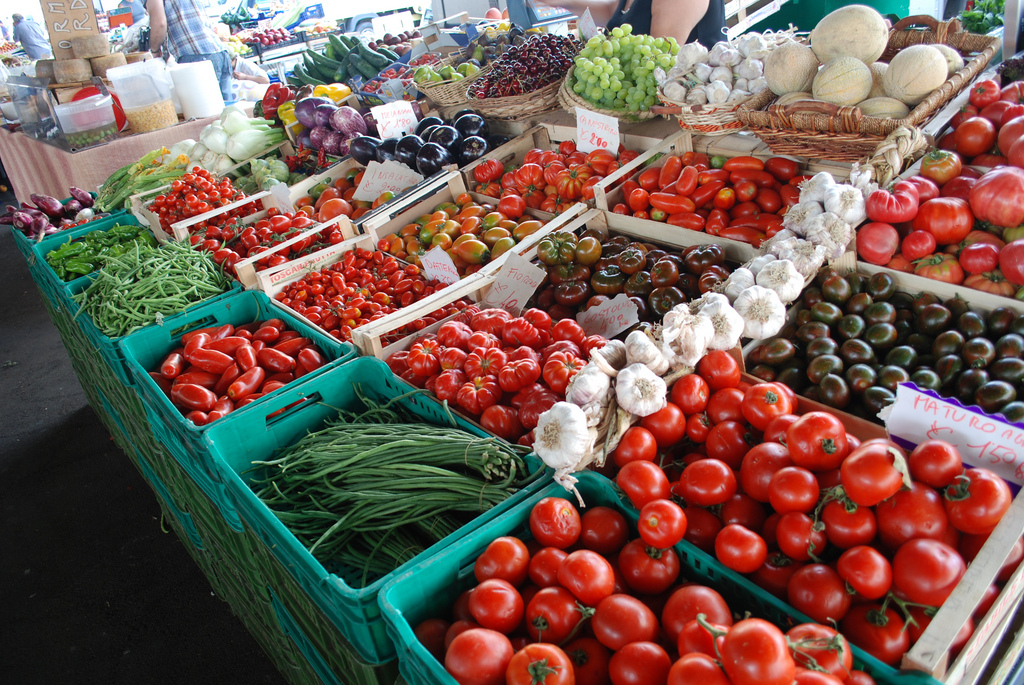 Next we walked to the Sant'Ambrogio food market, where impossibly red tomatoes (so many different kinds!), peaches, mushrooms, and more were being sold to locals (as opposed to tourists as in the Central Market).
Inside the covered portion of the market amongst butchers and fishmongers, we sampled many different kinds of charcuterie and cheeses from Tuscany as well as from all over Italy.
Perhaps the most intriguing taste was that of aged provolone- firm in texture and intense in flavor, this was a far cry from the limp, tasteless sandwich slices of the U.S.
Also interesting was the difference in taste between that of the prosciutto from Tuscany and the prosciutto from Parma, the former being salty and smoky while the latter was surprisingly sweet.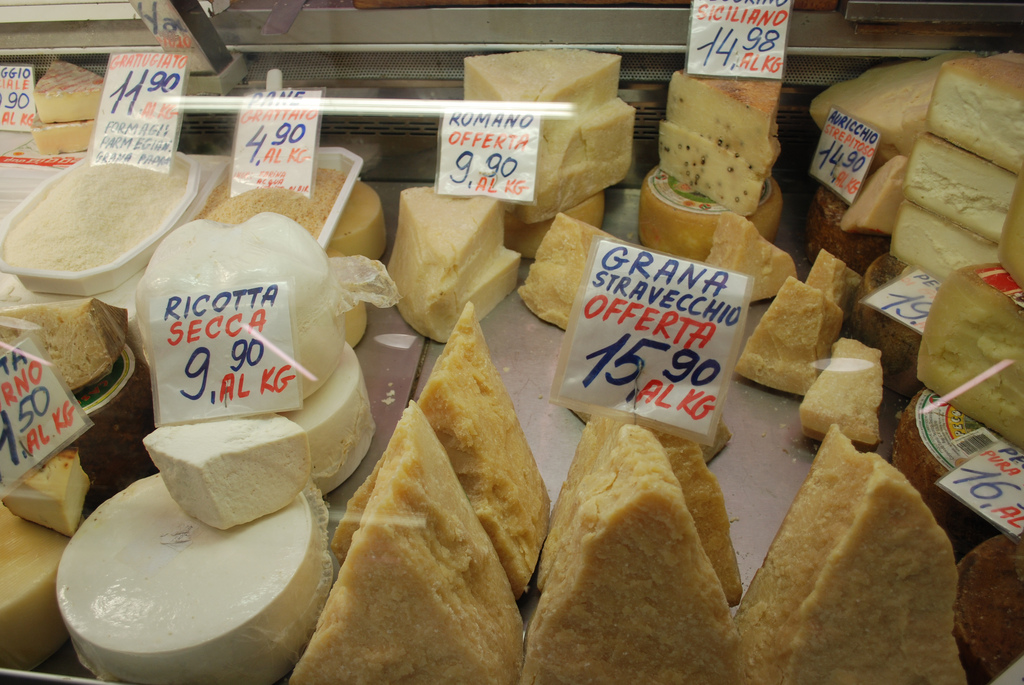 You can tell that the vendors take the utmost pride in their work, as one of the most interesting exchanges of the day occurred between our tour guide and the meat vendor.
When we were handed our first charcuterie plate, we were standing by the baccala (salted cod) and the vendor remarked that we should move to the other side of his shop, away from the smelly baccala so we could enjoy our tasting.
It's little things like this that make you realize how proud Italians are of their cuisine and how seriously they take eating.
After All The Eating, Time For Lunch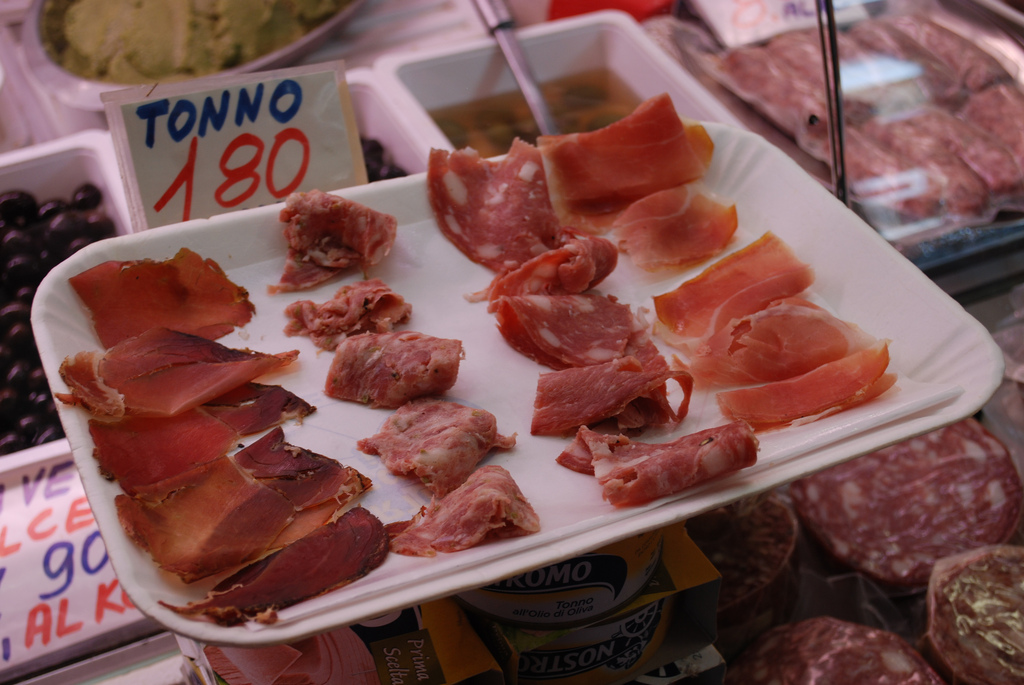 Even though we were all quite stuffed at this point, it was time for lunch at a restaurant inside the market. We tried several different traditional Tuscan dishes, including panzanella, pappa al pomodoro, a farro salad, and a pasta salad.
My favorite dish was pappa al pomodoro- a simple peasant dish made of tomatoes mixed with stale bread to soak up all the juices, then cooked with a little bit of onion and garlic and served warm.
It's amazing how unappetizing this sounds and yet how fantastic it tasted! It was thick like a stew and slightly creamy, and of course had the beautiful sweet and tangy flavor of perfectly ripe tomatoes.
But our tour didn't end there! Our second to last stop was at Cibreo Café for some espresso.
We learned a little bit about coffee culture, including how you'll pay much more if you sit at a table rather than stand at the bar, and how you'll get an odd look if you order lattes or cappuccinos after lunch (supposedly drinking milk on a full stomach is not good for your digestive tract!).
Our final stop of the tour was at La Paragine for some gelato, where I tried the stracciatella and the cinnamon. The cinnamon flavor was really great, and you could tell it was made from whole cinnamon sticks rather than that powdered stuff, as there were relatively big flecks of cinnamon dotting the ice cream.
Jeremy opted for a sort of ice cream sandwich made using two wafer cookies (the precursor to the ice cream cone).
I was particularly enthused about this gelateria because they store their gelato in metal canisters with lids, reducing the likelihood that I will die from ingesting a tree nut due to cross-contamination (yay!).
The Perfect Food Tour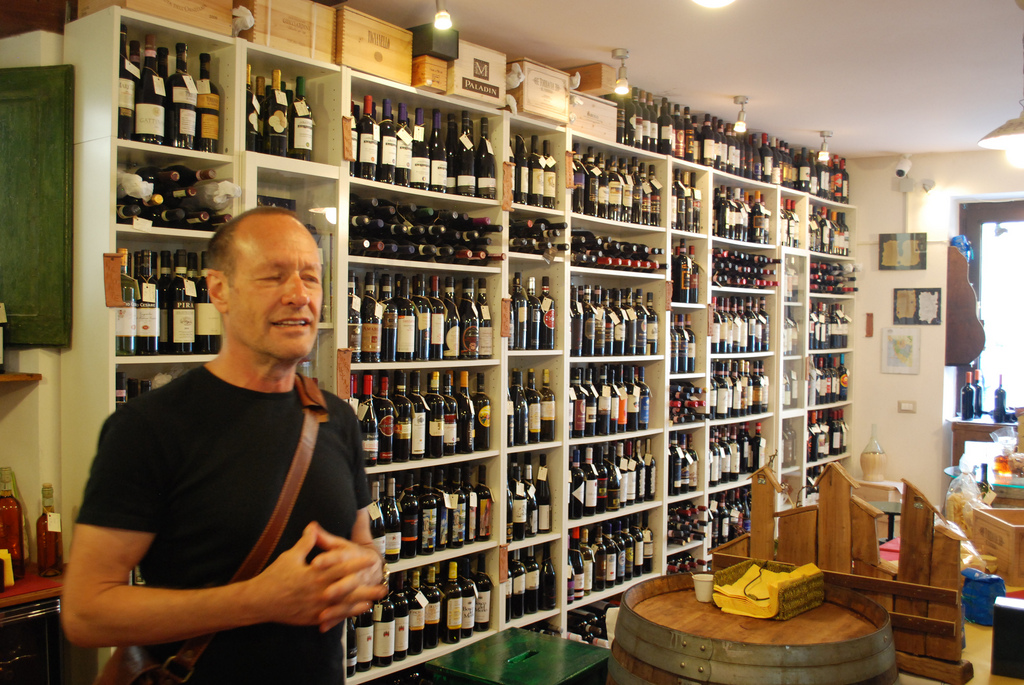 During this tour, we learned a lot about Florentine and Tuscan food, but we also got to chat about Italian culture in general, as well as about Dante and some of Florence's history (our guide, Charles, was an avid Dante reader and scholar).
With a city so rich in history as it is famous for its food, it is almost impossible to separate the two.
So while we came to try out an amazing food tour we left with so much more, making this food tour one of the most comprehensive we've been on in recent memory.
Of course, the full stomachs were an added takeaway that took a long mid-day nap to overcome. But with all Walks of Italy food tours, this is to be expected.
We'd like to thank Walks of Italy for inviting us to try out their Florence food tour! This 3-hour tour pairs small groups of less than 12 (we had four) with a knowledgeable guide that shares the food history of Florence in incredibly focused detail. By the end of the tour, we felt like we were truly eating like an Italian! As always, all opinions in the above article are our own. For more Walks of Italy reviews, click the previous link.
Looking for more Walks of Italy tours in Florence? Check out their Extended Florence Duomo Tour, Florence In A Day with David, Duomo, Uffizi & Walking Tour, or Tuscany Day Trip from Florence with Chianti, Siena & San Gimignano!
Book a Train Ticket in Europe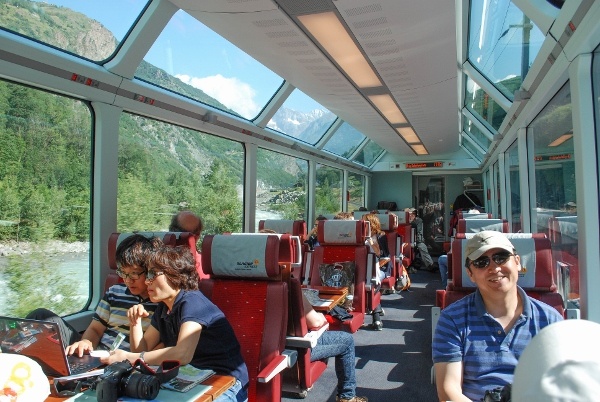 Want to learn more? Check out our Omio review!
About Angie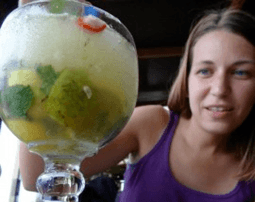 About the Author: Angie is a contributing author. She has been to nearly 60 countries and seeks out the best restaurants, bars, bakeries, and other unique food items wherever she goes- often with her husband, Jeremy.