Last Updated on August 26, 2019 by Kendrick
Disclaimers: Our site uses demographic data, email opt-ins, display advertising, and affiliate links. Please check out our Terms and Conditions for more information. Listed prices and attraction details may have changed since our visit and initial publication.
If you've ever seen the movie "Up" then you'll be happy to know that the mountain from that movie is inspired by Mount Roraima in Venezuela!
Located in Canaima National Park, Mount Roraima is the highest Tepui (table mountain) in the entire area.
I joined a tour group from Santa Elena where we would be doing a 6-day trek up Mount Roraima. Mount Roraima has a triple border at the top with Venezuela, Brazil, and Guyana.
Day 1 – A Good Start to Mount Roraima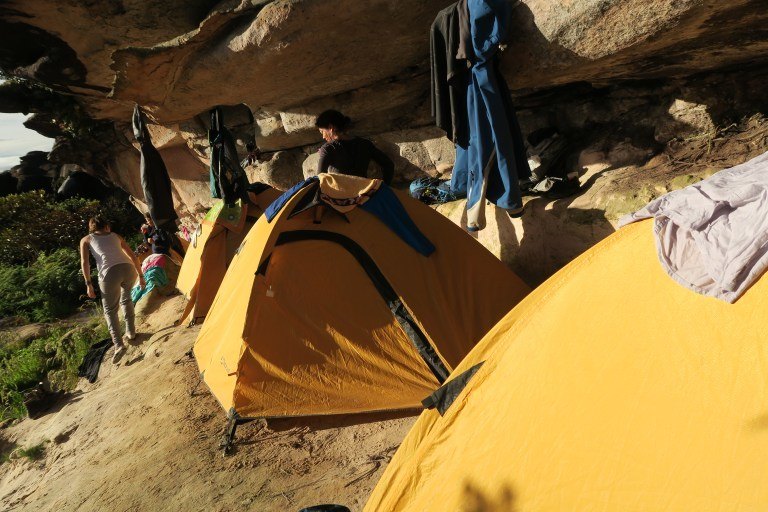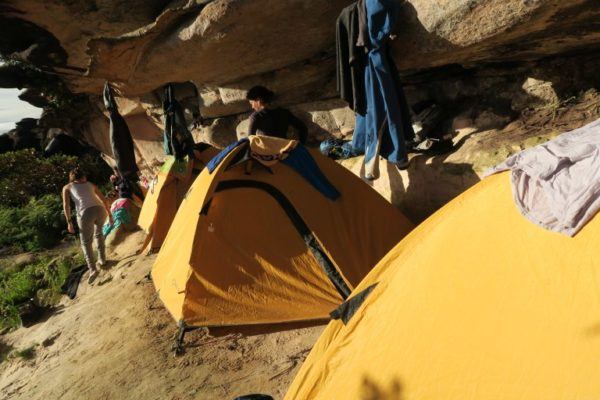 During day 1 of the tour, our trek took us from a small village roughly 100km away from Santa Elena. The hike on the first day is fairly easy with the trail being mostly flat with a few inclines. We would be camping infront of a river which we would be crossing the following day.
Our group consisted of me, a German girl, a Belgian guy, a Russian couple, a Venezuelan woman and a Brazilian girl. We also had our tour leader Marisol, and several porters to carry the tents, food, and toilet.
I was surprised to see that there are many other people trekking Mount Roraima despite Venezuela's current dangerous situation. There was about 20-24 people trekking up the mountain not including their tour group's porters and guide.
The first camp looks fairly nice; however, there was also tons of blood sucking insects called puri puri that was biting everyone and our mosquito repellent didn't work on these buggers.
Our tour leader cooked us dinner as we slept under bright and shining stars to continue our adventure the very next day.
Day 2 – Getting to the Base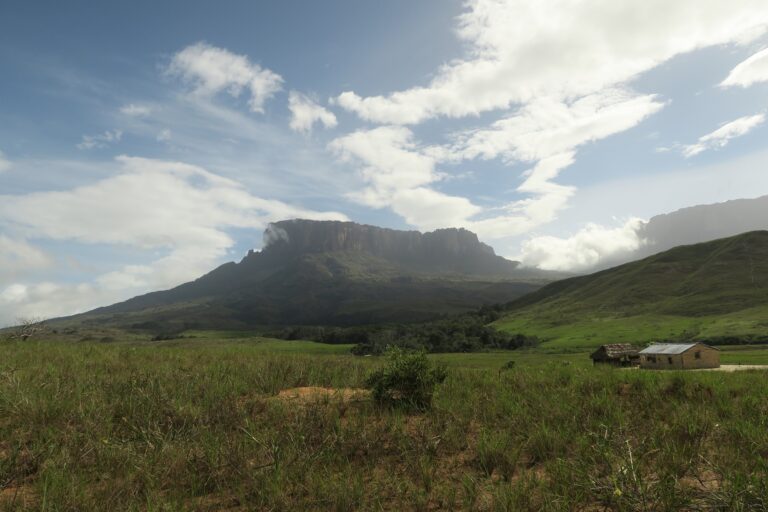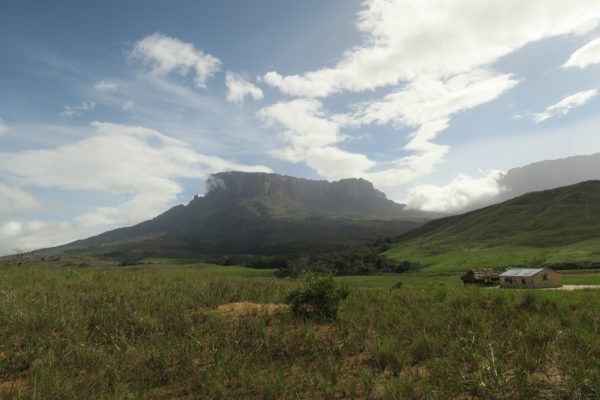 On day 2, we had to hike to the base of Mount Roraima. The hike on this day would have more inclines and we had to cross two rivers. Crossing the first river was easy enough because the water levels was quite low. We then continued hiking and we were surprised to see a church in the middle of nowhere. After a little bit of hiking, we reached the second river which was higher than the first but still had lower water levels allowing us to cross without a problem.
After several hours of hiking through the savannah and uphill, we finally reached our camp at the base of the mountain. Our camp site had tons of mosquitos but was also very picturesque allowing us to take amazing photographs.
Day 3 – Upward Climb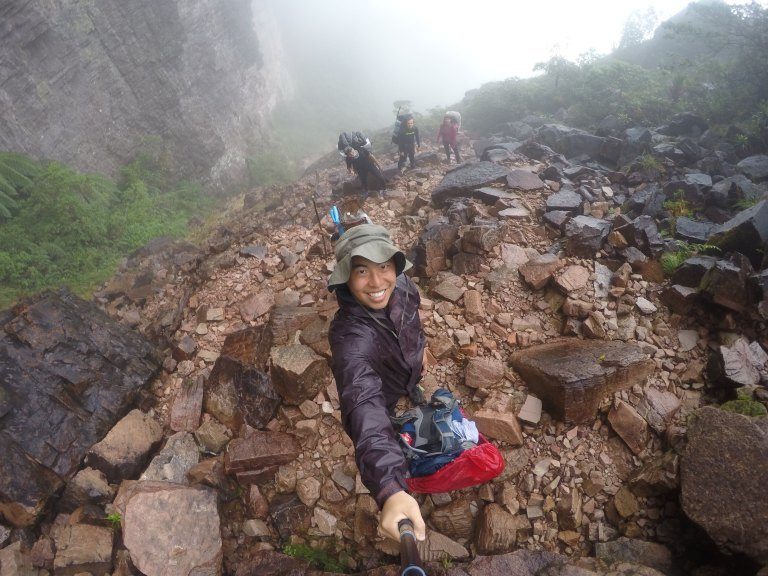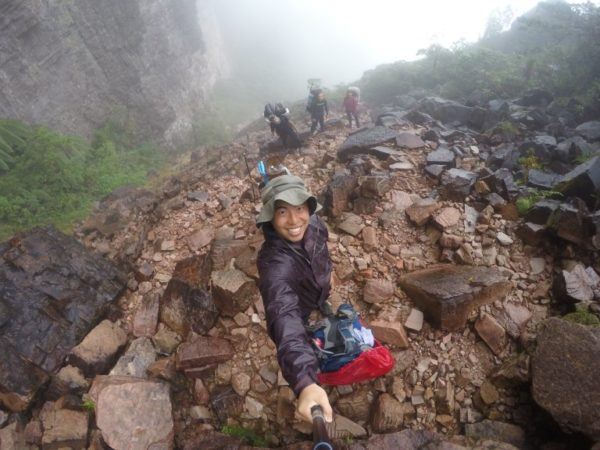 On this day, we would be climbing up Mount Roraima. The landscape has suddenly changed to that of a jungle as we climbed up the steep trails up this mountain. It was a strenuous day before we finally reached the top.
The top of Mount Roraima looks like an alien planet, especially with the sand dunes. Carnivorous plants can be found at the top. It survives by feeding off insects, due to the poor soil quality on the mountain.
After one more hour of hiking, we finally reached our camp site that is sheltered by a cave like wall structure. One scary thing about the camp site is that the crevices houses tarantulas. We actually had a giant tarantula in our camp site which scared the people sleeping next to it.
Day 4 – Exploring Mount Roraima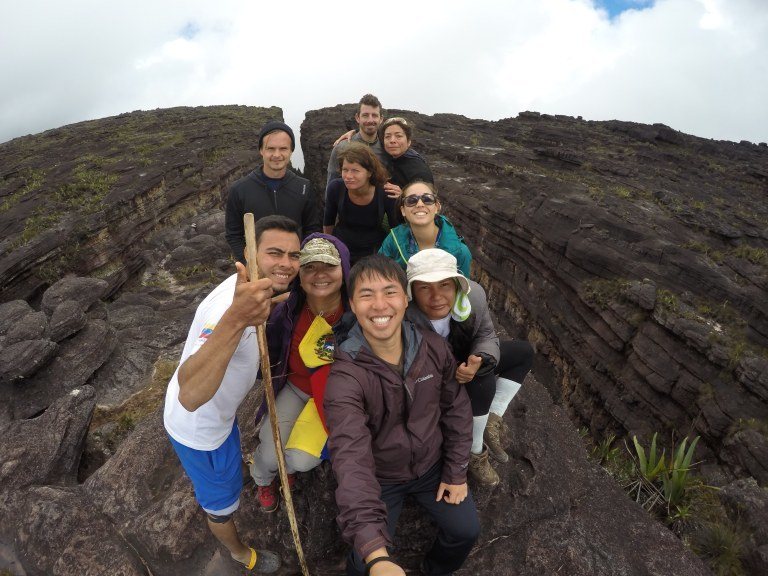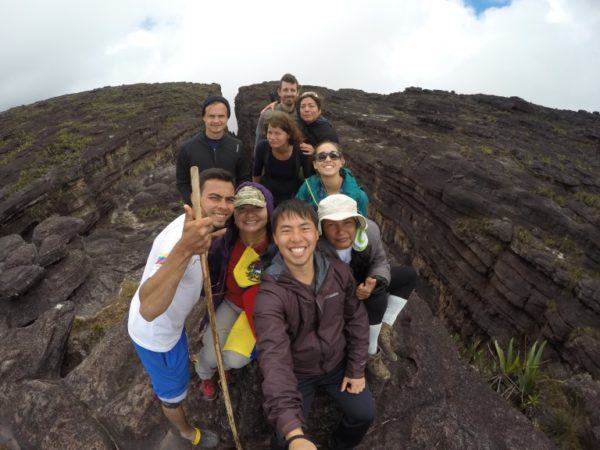 We spent the day exploring the rock structures, while learning about the history of Mount Roraima. Did you know that the top of the mountain used to have a lot of quartz, but the Japanese mined almost all of it many years ago.
We also got to see some pools called the Jacuzzi before we started heading back. Unfortunately, one of our Russian companions passed out at the top due to altitude sickness and our porters were quick to carry him back to camp. Because of this sudden turn of event, we had to hike back in the dark which was quite difficult.
Day 5 – The Brutal Return
Probably the hardest day of our trek is on day 5. The reason is because we have to hike down the mountain then hike all the way to our first camp site. We would be doing two days worth of hiking in one day.
It was also raining very hard so while hiking down Mount Roraima, many times, we would be hiking on steams of water. It was easy to slip because the mountain is quite steep.
After getting down the mountain and back to Mount Roraima base camp, we had a quick lunch before proceeding towards the first camp.
We got stuck on the second river because the water levels were very high. Thankfully, some locals had a canoe and helped us cross the river through this method.
Our group members also got separated and roughly half of us made it to the first camp while the others had to sleep by the second river.
Day 6 – The Final Push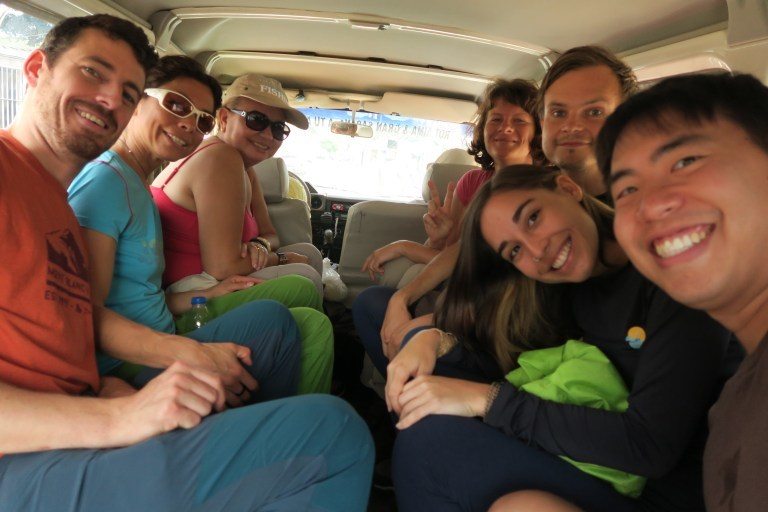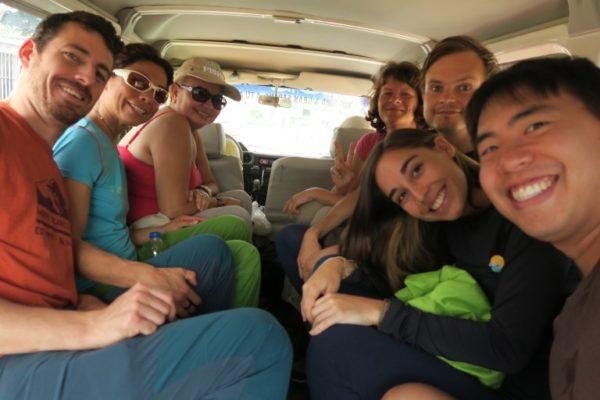 On the last day of our trek, we hiked back to the village where the Pemon people lived. The hike would have been easy if we weren't still exhausted from day 5's hike. Regardless, we pushed though and made it!
After another long car ride, we had a big lunch before saying goodbye to our fellow tour members, guide and porters.
Hiking Mount Roraima is something I have always wanted to do and I'm glad to be able to experience this trek!
Read More from Venezuela
Read More from South America
About Kendrick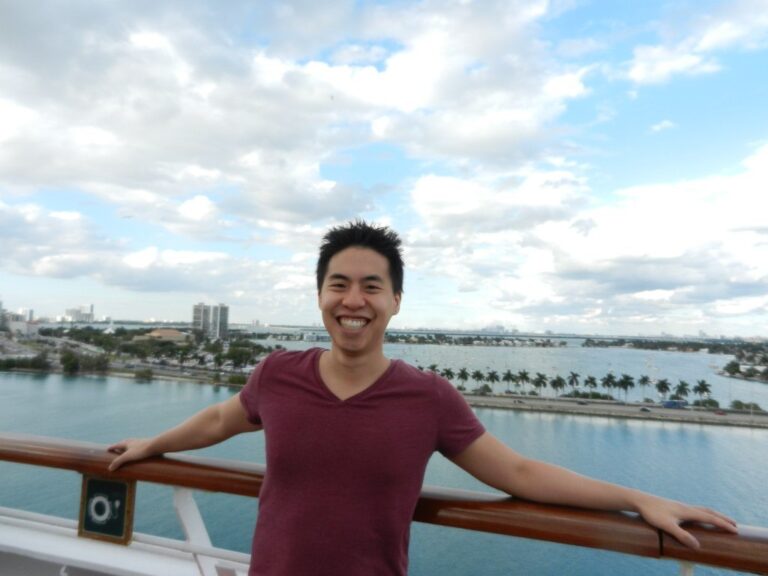 About the Author: Kendrick of Travel and Live Free was a contributing author to share stories from his trip around the world from 2016 to 2017. He now has the goal to visit every country in the world in the next few years.