Last Updated on August 26, 2019 by Kendrick
Disclaimers: Our site uses demographic data, email opt-ins, display advertising, and affiliate links. Please check out our Terms and Conditions for more information. Listed prices and attraction details may have changed since our visit and initial publication.
Most people who travel in South America will overland their way from one country to the next.
While I was in Ecuador, I decided I wanted to go to Colombia next, since both countries are next to each other. It turns out there are several steps required to complete this long journey from Quito to Bogota.
Step 1: Go to the Quito Bus Terminal
From your accommodation in Ecuador, take a taxi to the bus terminal in Quito. Make sure the driver is using a meter! It should cost roughly $7.25 USD, give or take.
Step 2: Take a bus from Quito to Tulcan
Once you arrive at the Quito bus terminal, buy a ticket to Tulcan. If you don't which bus company to go with, simply ask one of the friendly police officers and they will point you in the right direction. The ticket should cost roughly $6.30 USD. Keep in mind though, the bus does NOT have a toilet, and don't always stop mid-way for a toilet break. The journey takes roughly 5 roughly hours to complete, so make sure your bladder is empty and don't drink too much fluids!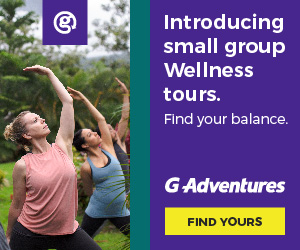 Step 3: Take a taxi from Tulcan to the Ecuador-Colombia border
After arriving in Tulcan, there will be many taxis waiting in the terminal to take the passengers to the next destination. Simply talk to one and ask them to take you to the border. They'll understand you if you say "border" as many people go to the border from here. The cost of this taxi ride ranges from $3.50 USD to $5 USD.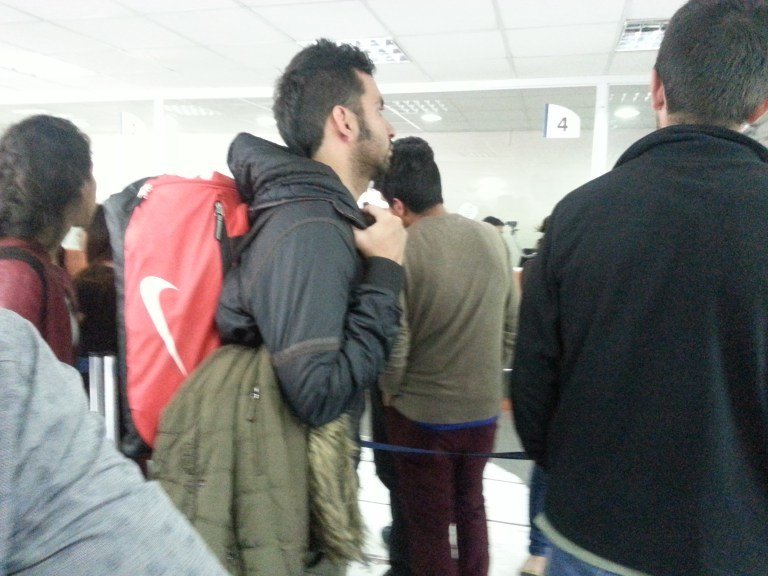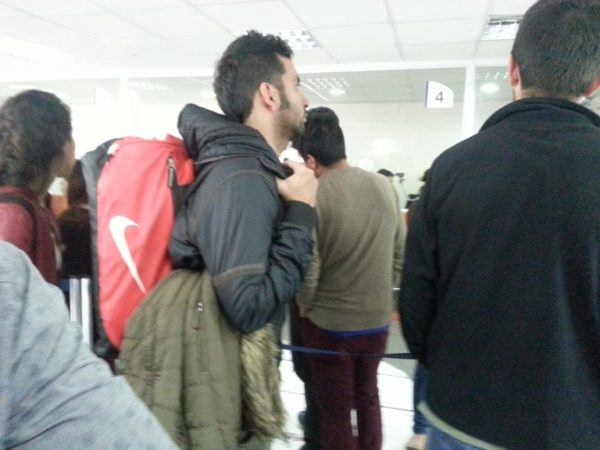 Step 4: Go to the Ecuador immigration office and get an exit stamp
The taxi driver will drop you off at the Ecuadorian immigration office. From here, go ahead and get your passport stamped. If you are from Canada like I am, the immigration officer will ask you if you have money to pay the reciprocation fee at the Colombia immigration office. Just say yes and you're off to Colombia.
Step 5: Go to the Colombia immigration office and enter the country
At the Colombian immigration office, you can simply get your passport stamped before entry. However, if you are Canadian like I am, you will need to pay 190,000 COP first. They don't accept USD so make sure you have Colombian Pesos handy, or you will have to backtrack to find a money changer. Money changers in this area will gouge you on the exchange rate, so do try to get Colombian money ahead of time. At all cost, do NOT change your money with the many touts in the area. There are tons of counterfeit Colombian money, and you don't want to get scammed.
Step 6: Take a taxi to Ipiales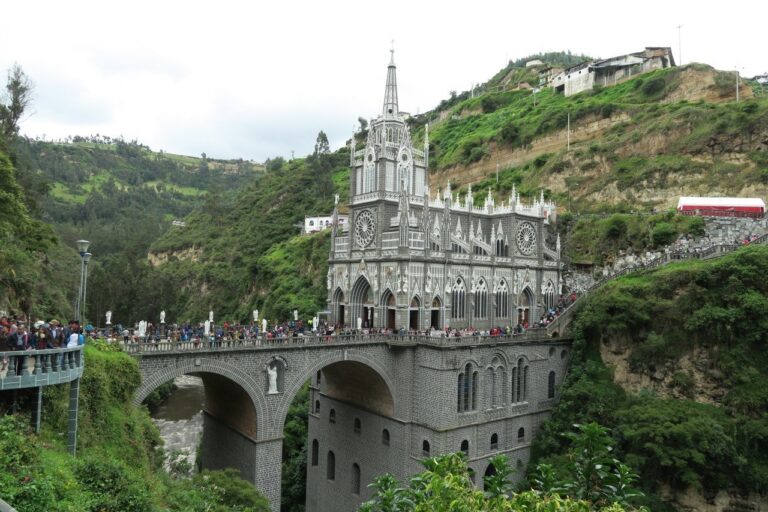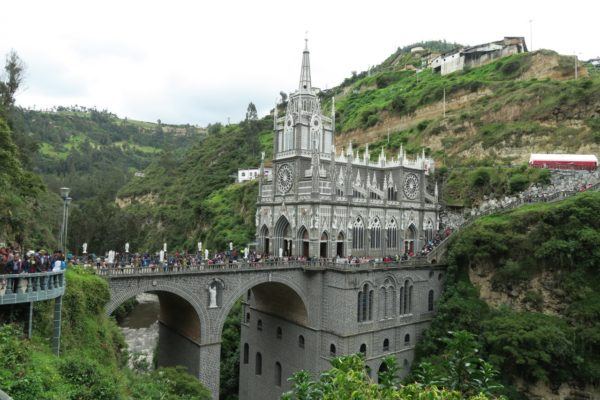 From the border, hire a taxi to take you to the Ipiales bus terminal. The cost of the taxi is about $4 USD for a full car. If you see other travellers, try and get a taxi together so you can split the cost and pay $1 USD per person.
Step 7: Buy a bus ticket going from Ipiales to Pasto
Your next stop is the city of Pasto. Go ahead and purchase a ticket here to Pasto. The cost of the ticket will roughly be 9,000 COP.
*OPTIONAL* Drop off your luggage in a storage area in the Ipiales bus terminal, and hire a taxi to take you to see Las Lajas. Located in between a river, Las Lajas is a beautiful church that you would normally see in Europe. It costs roughly 8,000 COP per way and is highly recommended.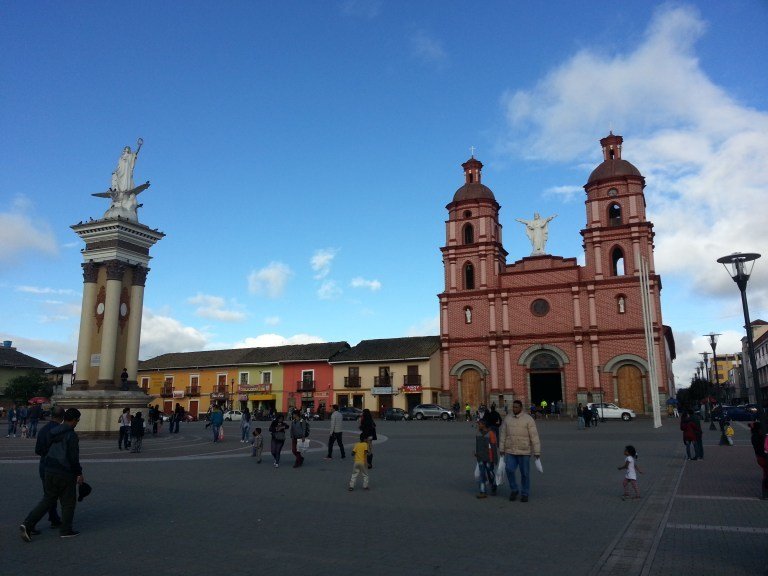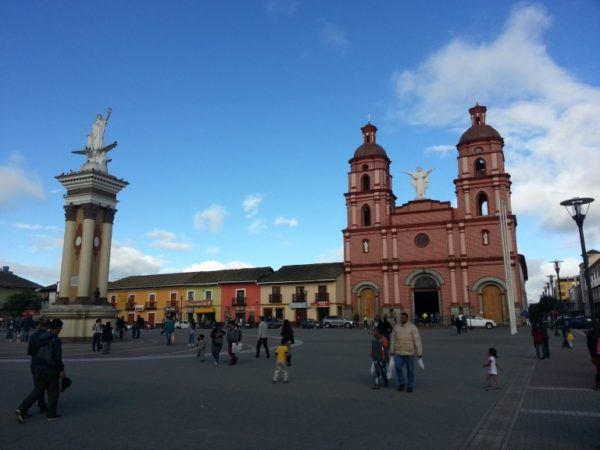 Step 8: Buy a bus ticket going from Pasto to Bogota
As soon as you reach Pasto, go ahead and purchase a ticket to Bogota. This is a long journey, taking up to 22 hours. Many individuals say not to take the night bus due to hijacking incidents (Jeremy and Angie stayed in an interesting hotel in Ipiales rather than take a night bus). However, I personally took the night bus and was okay. Use your own discretion!
I would personally take the bus with Bolivianos because they have one of the most comfortable buses in Colombia. The price for the comfortable bus going from Pasto to Bogota is 132,000 COP.
Congratulations! You've made it to Bogota. The whole journey will take you roughly 30-32 hours to complete and you'll be treated to a lot of beautiful landscape scenery along the way. Enjoy your stay in Colombia!
About Kendrick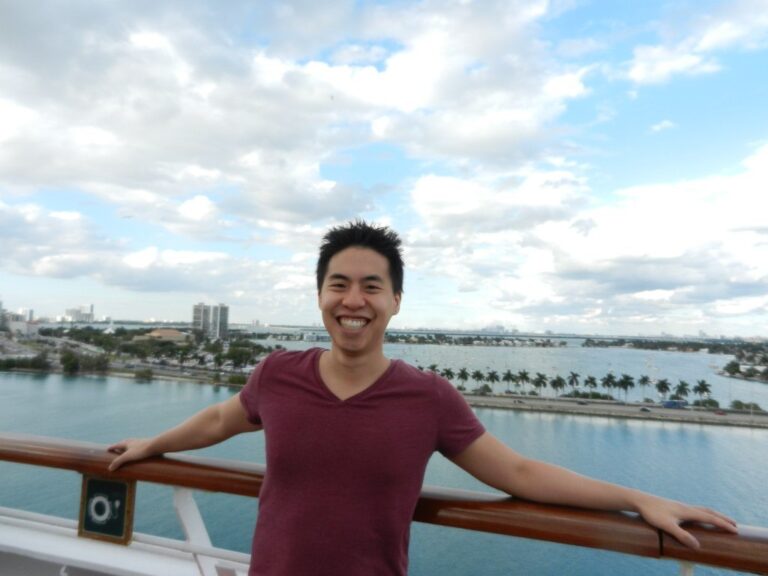 About the Author: Kendrick of Travel and Live Free was a contributing author to share stories from his trip around the world from 2016 to 2017. He now has the goal to visit every country in the world in the next few years.