Published by Jeremy. Last Updated on July 21, 2022.
Disclaimers: We were hosted for this experience. Our site uses demographic data, email opt-ins, display advertising, and affiliate links. Please check out our Terms and Conditions for more information. Listed prices and attraction details may have changed since our visit and initial publication.
ToroVerde Adventure Park in Puerto Rico claims to be the largest in the Caribbean, and it isn't until you arrive that you truly grasp what that means. The park really is huge!
Not only does this one have a traditional zipline course, but they have other unique aerial activities like the Toro Bike (riding a suspended bicycle across ziplines), a children friendly Toro Roller (ropes course and climbing tower), and an extremely long, Superman-style zipline aptly named The Monster.
During my visit for a conference tour, I was able to check out the traditional zipline course as well as The Monster. You don't want to miss these when in Puerto Rico!
The Toro Verde Zipline Course is a Thrill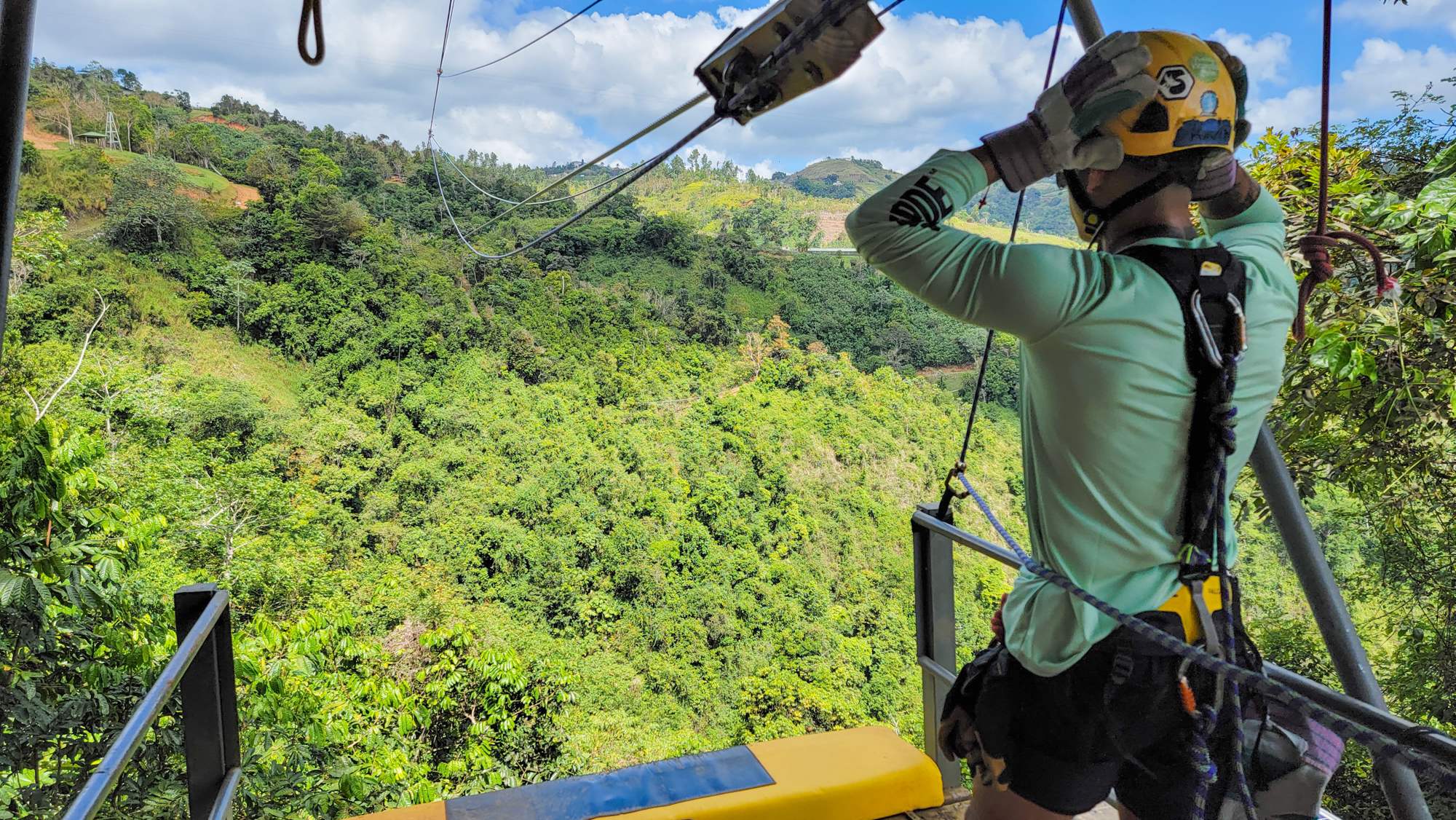 The traditional Toro Verde zipline course includes eight separate ziplines that zig-zag in between the tree-covered mountains of central Puerto Rico. Some run tight between the trees, and others fly above the canopy for a view that is quite simply unparalleled- be sure to look down to check out streams and perhaps even a waterfall pending recent rains.
As I have been on several zipline courses both in the Caribbean and around the world at large, I was pleased to find out that ToroVerde has a rather inventive braking system (in the form of a weighted block suspended on the zipline which stops you at the end of the run). This ensures that guests don't have to do much work regulating their speed and simply have to sit back, hold onto a custom-made handle, and enjoy the ride either facing forward or angled to the side depending on the run.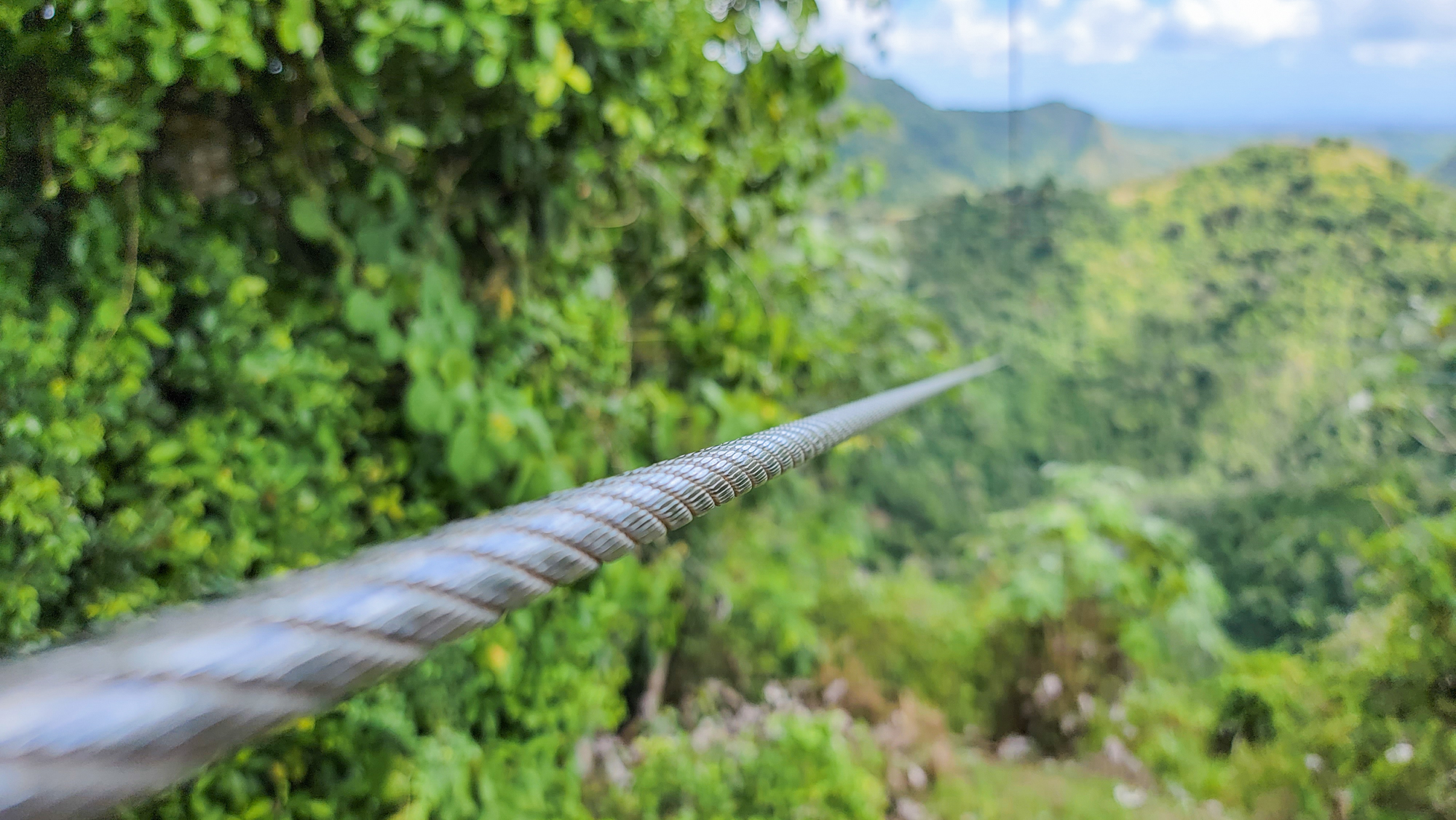 The course here is designed in a zig-zag path so throughout you will also catch other zipliners flying through the treetops and periodically will see someone whizzing by at high speeds, possibly with some screams, on The Monster too!
After 90 minutes or so of rushing through the treetops, a truck picks you up at the bottom of the park to take you back up to reception to tackle another course (The Monster for us), grab a drink or meal at the on-site restaurant, or head out to explore more of Puerto Rico.
The Monster is a Must-Try Zipline in Puerto Rico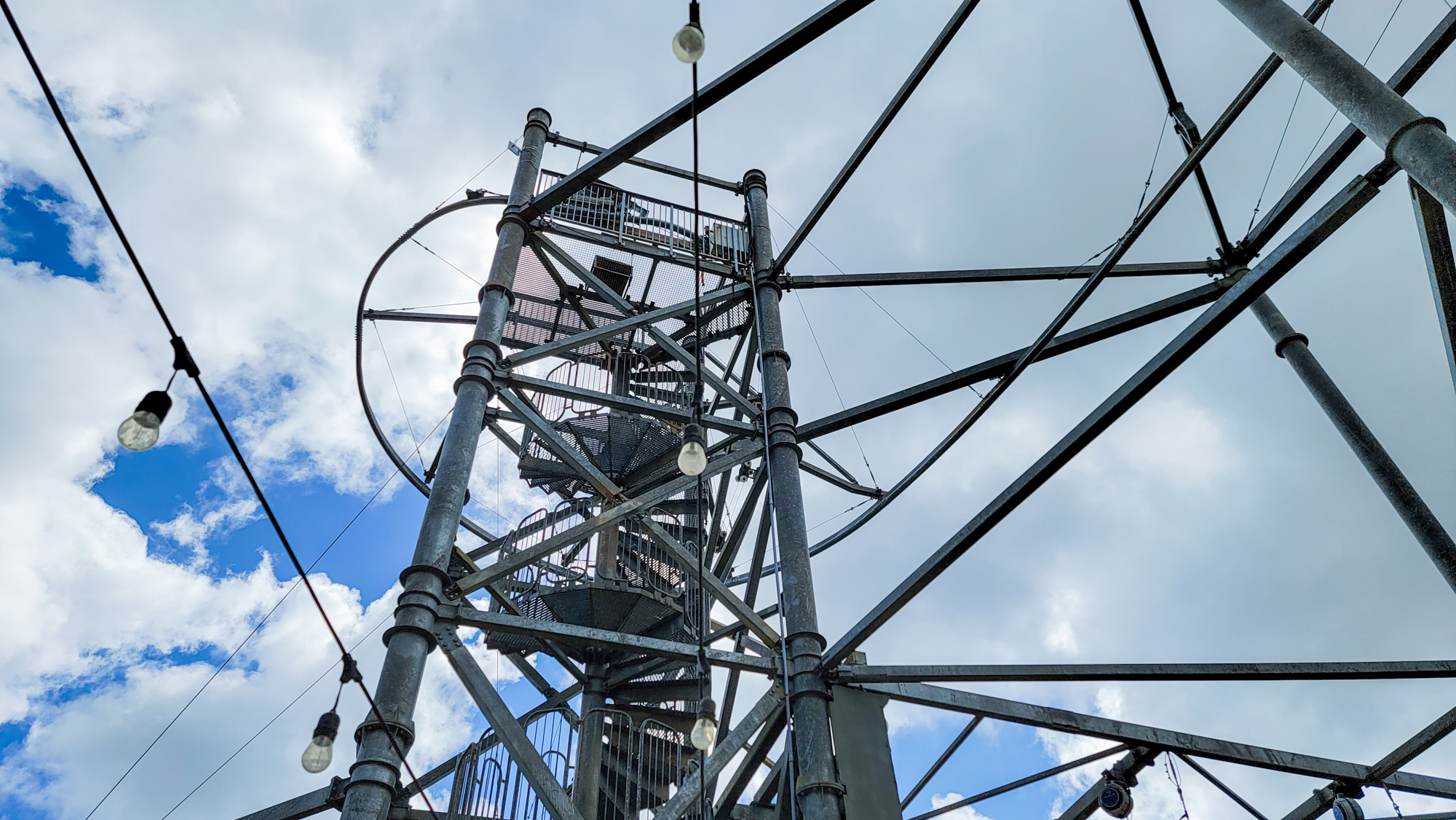 Now, to be honest, the zipline course at Toro Verde is not unlike others we've done in the Caribbean. Yes, it is huge and yes, it is a whole lot of fun. But zipping through the treetops with stellar views is something you can get at many adventure parks just about everywhere.
But not every adventure park has The Monster (El Monstruo), and this one makes itself known as soon as you arrive.
The tall metal tower for the start of The Monster looms large overhead right next to the reception center and every few minutes you'll hear the screams of guests as they are launched face-first down a seemingly endless stretch of wire.
Yes, you lie down face first like Superman. Yes, seemingly endless is the correct term because you cannot even see the lower station from the start of the zipline. And yes, I absolutely had to do it.
As it turns out The Monster is the longest zipline in the Americas as of my visit in 2022 (it was the longest in the world until 2018) and clocks in at over 8,000 feet (1.5 miles!). This translates into a roughly two-minute ride at speeds of up to 100 mph and provides an experience that the shorter, 20-30 second zipline runs simply cannot compare to at all.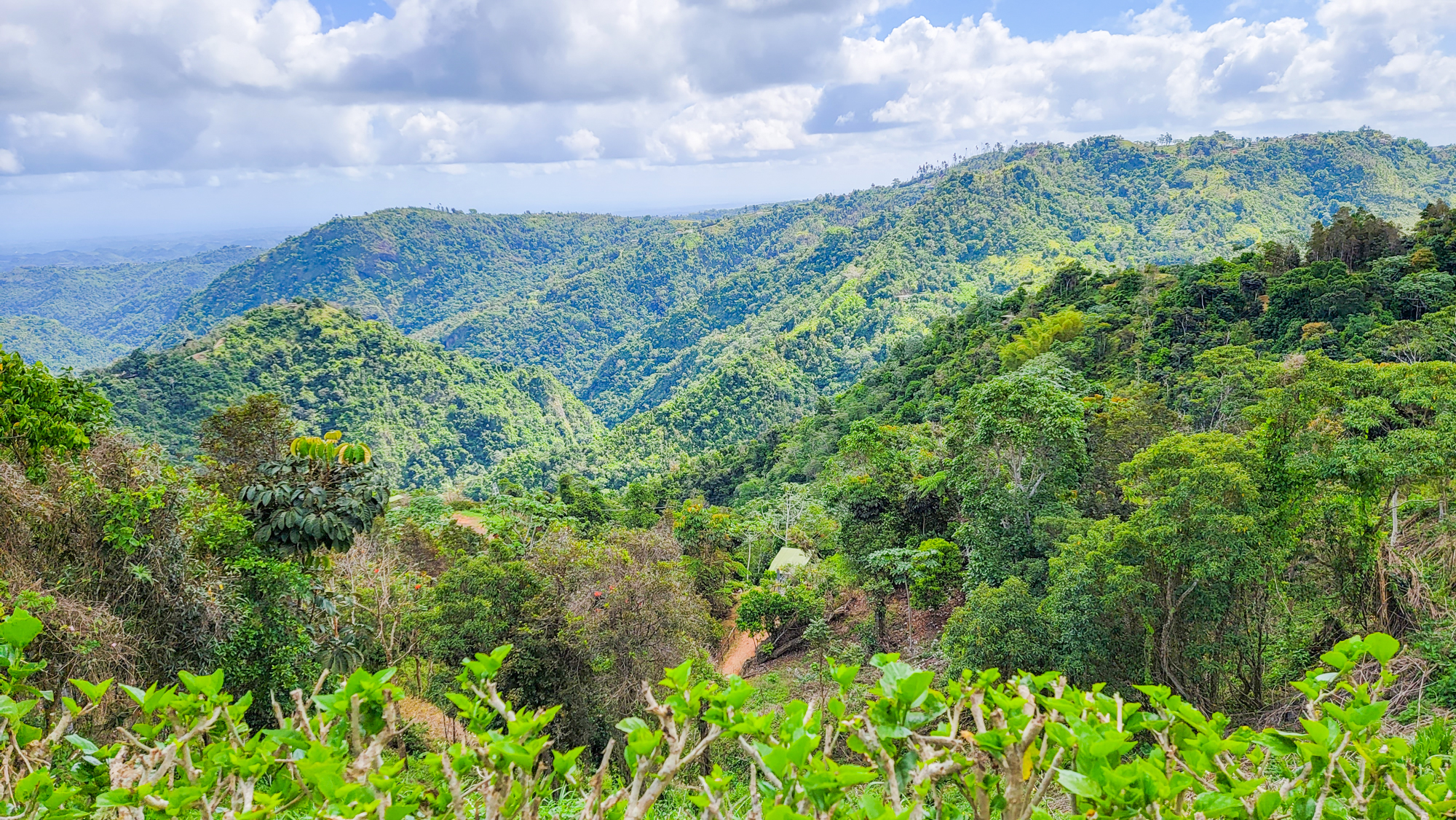 So after completing the regular zip line we got fitted with our custom Monster harnesses, climbed the staircase, and were asked who in the group wanted to go first. My hand shot up immediately.
You may not believe this, but the anticipation is actually far scarier than the ride itself. To prep for The Monster, you drop down to your knees like you're doing a pushup. The attendant hooks you into the zipline and picks your legs up to put them in the custom harness (all while being angled down slightly for good measure). From there, the instructions are simple- sit back, enjoy the ride, and if you feel a signal from the lower station attendant, stick your arms out to slow down. Then you are sent off down the course with a solid push.
After the initial rush, the point where everyone below will likely tilt their heads up because you will likely be screaming, you find serenity.
The ride is not jerky. In fact, there is virtually no movement whatsoever. It feels more like you are floating with a sensation that is not unlike the neutral buoyancy you feel in scuba diving. You are just gliding along over the trees and able to look around and take it all in like a bird in flight. While zooming across the treetops, be sure to look left, right, up, and down to really soak it all in- you simply just cannot get this view anywhere else at ToroVerde Adventure Park.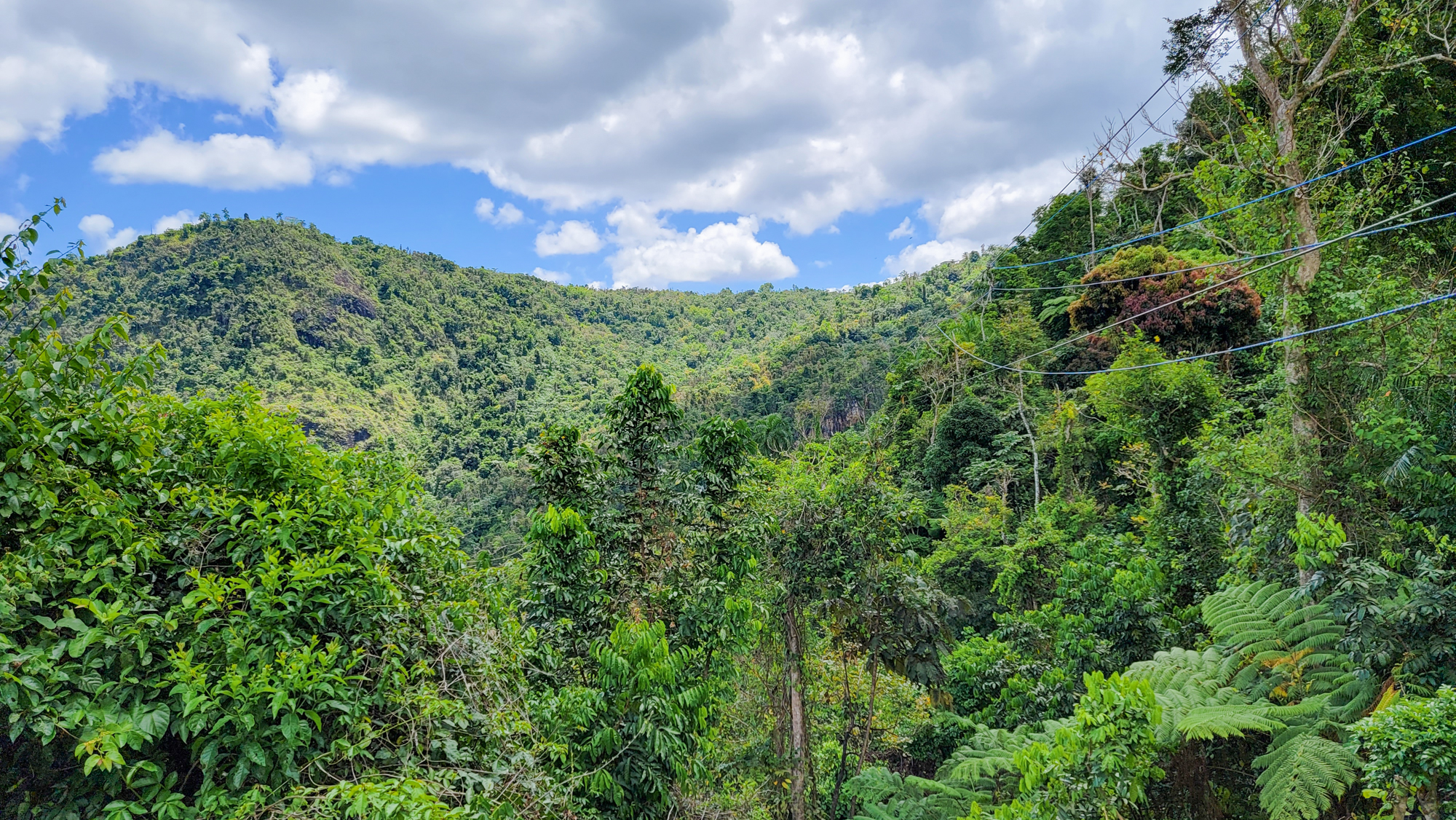 After finishing the glorious run on The Monster (of which I somehow slowed down too much at the end and needed to be recovered by the lower stage attendant), we learned about a treat I wasn't aware of- there was a second zipline to ride as part of The Monster!
This one was a fair bit shorter than the first but gave us one more chance to enjoy the serenity in the air overlooking the gorgeous park. However, the second run comes with a word of warning- you will likely come in hot at the end. Virtually everyone in our group hit the braking block at a fairly high speed and we all experienced a jolt that was admittedly not the most pleasant (it was so much for one person in our group that her earring fell out!).
So be prepared to slow down using your arms on the second run even if you didn't have to on the first (plus hope your attendant signals you better than ours did), and if you have any back or neck issues, possibly consider skipping out on The Monster outright. The jolt there was not insignificant, but apart from that one caveat, I have to admit The Monster was not only the best zipline experience I've had in the Caribbean, but also one of the best I've had in the world.
It was simply amazing.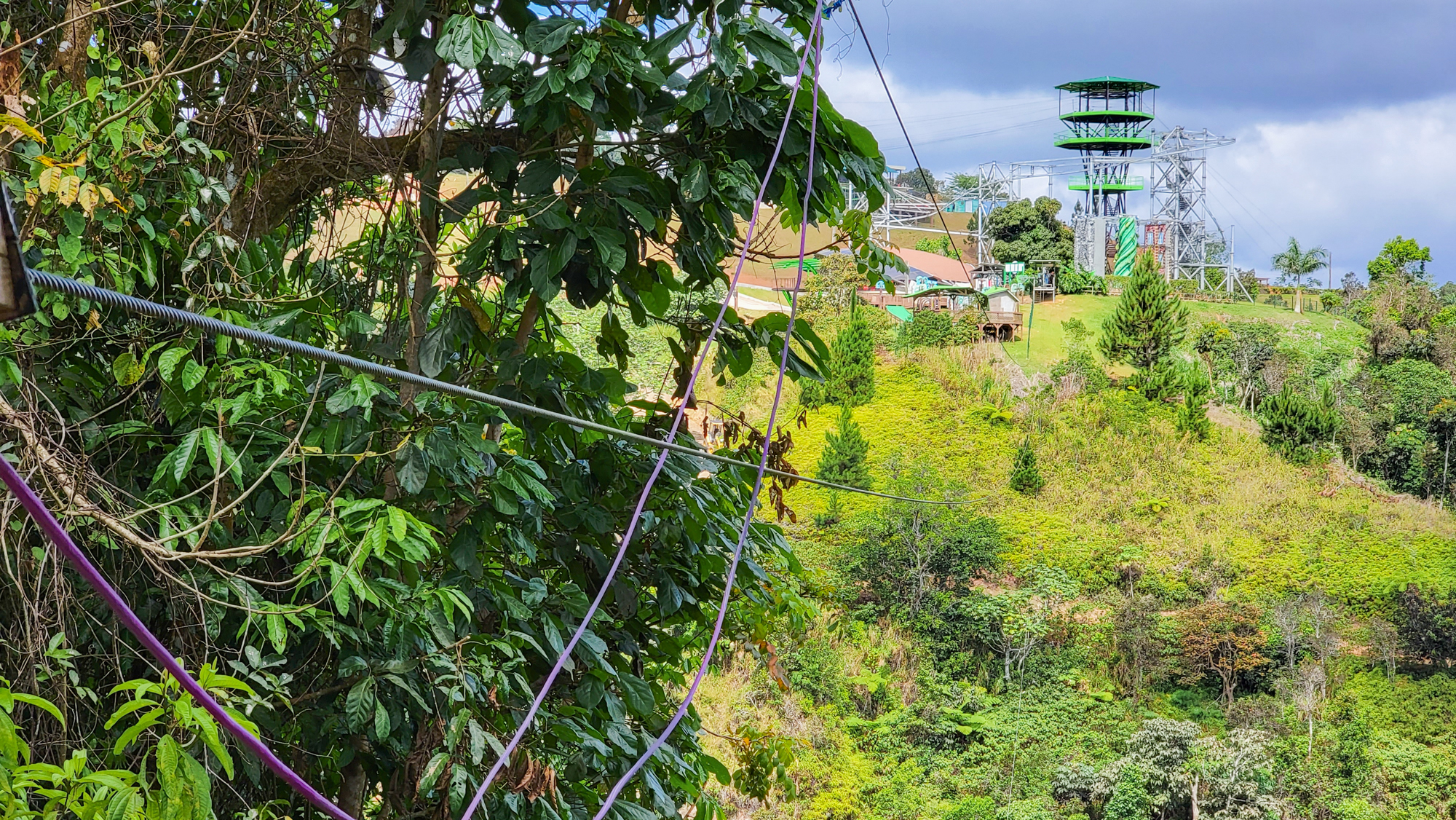 The only downside to The Monster? This one comes on its own separate ticket and costs about 50% more than the normal zipline package. So if you're looking to do the base zipline package as well as The Monster, you may as well splurge for a combo pass that also adds on some of the other courses not mentioned in this review. Otherwise, you may have to decide if the fee is worth it for a zipline like this one (we imagine it can go 50/50 because it is a sufficient premium all around).
It was a lot of fun, but roughly $100 fun? That is up to you to decide.
Check Out What a Ride on The Monster is Like
While I do not personally own a GoPro, my friend Explore with Lora was kind enough to let me wear hers for this ride. So check out what a ride on El Monstruo at ToroVerde is like below:
End With a Meal at La Terraza Del Toro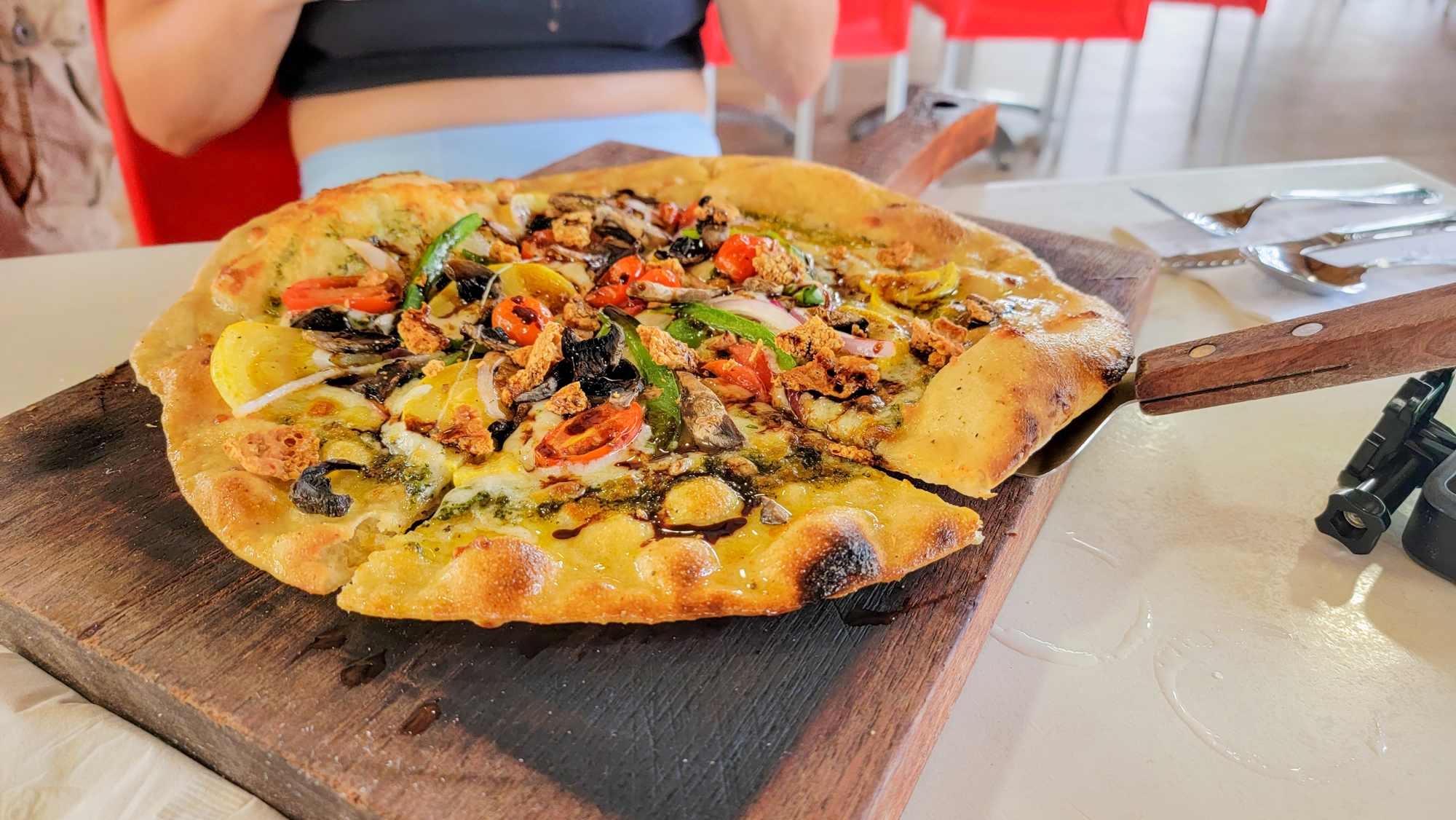 It may be a bit unusual to end this one by recommending you eat at Toro Verde's onsite restaurant, La Terraza Del Toro, but if you are looking for some delicious food this one didn't let us down.
Not only do they have an onsite woodfired pizza oven, but they also serve Puerto Rican dishes like tostones, mofongo, or guava cheesecake that make you feel like you're at a chef-driven restaurant right in the heart of Old San Juan. Throw on a few cocktails from the bar, like a flavored mojito, and you'll be sure sure to settle any frazzled nerves you may have from psyching yourself up for a ride on The Monster (or perhaps a bit of liquid courage if you stop there first- you pick!).
Overall, ToroVerde is a wonderfully fun zipline park in central Puerto Rico that is made even more enjoyable with the addition of The Monster and their onsite restaurant. While these come at a fair premium over just visiting for the base course, if you have the means to splurge, well, you can't go wrong making a day of it all here!
ToroVerde is located at State Rte 155 in Orocovis, Puerto Rico. Reservations are recommended. I was hosted as part of a press trip for a conference via Discover Puerto Rico. As always, all opinions are my own.
About Jeremy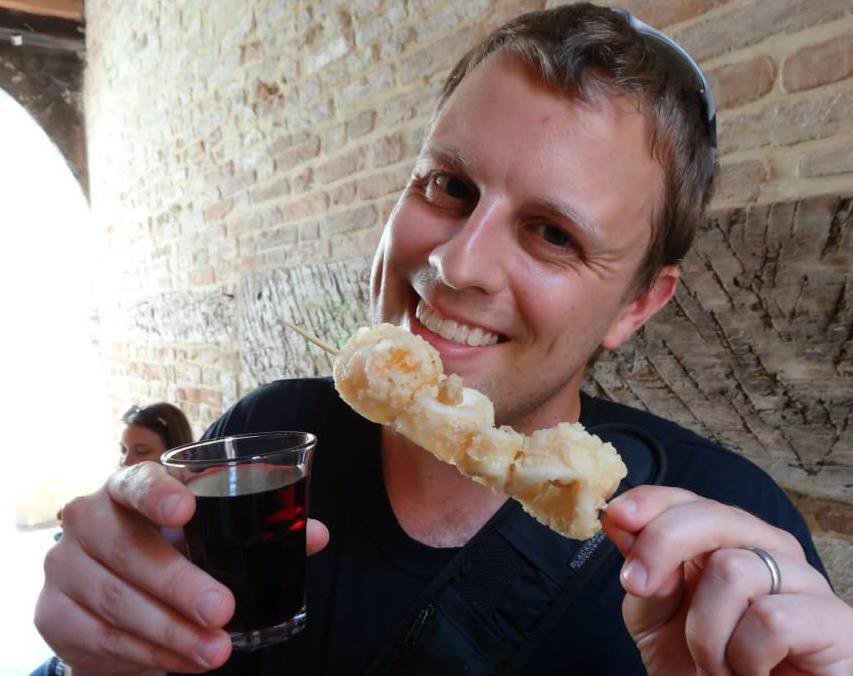 About the Author: Jeremy is a full-time travel writer based in Pittsburgh and primary author of this site. He has been to 70+ countries on five continents and seeks out new food, adventure activities, and off-the-beaten-path experiences wherever he travels.