Last Updated on February 24, 2023 by Angie
Disclaimers: Our site uses demographic data, email opt-ins, display advertising, and affiliate links. Please check out our Terms and Conditions for more information. Listed prices and attraction details may have changed since our visit and initial publication.
We have to admit, before our recent trip to Sweden, the country hadn't really been on our minds as a culinary destination. In fact, we have to admit that we did not know much about Swedish food at all!
But after dining at many truly delicious restaurants with a wide range of styles, and trying lots of new types of foods, we can safely say we are converts. Here are seven unique foods we had while in Sweden that you should make an effort to try on your trip!
Pickled Herring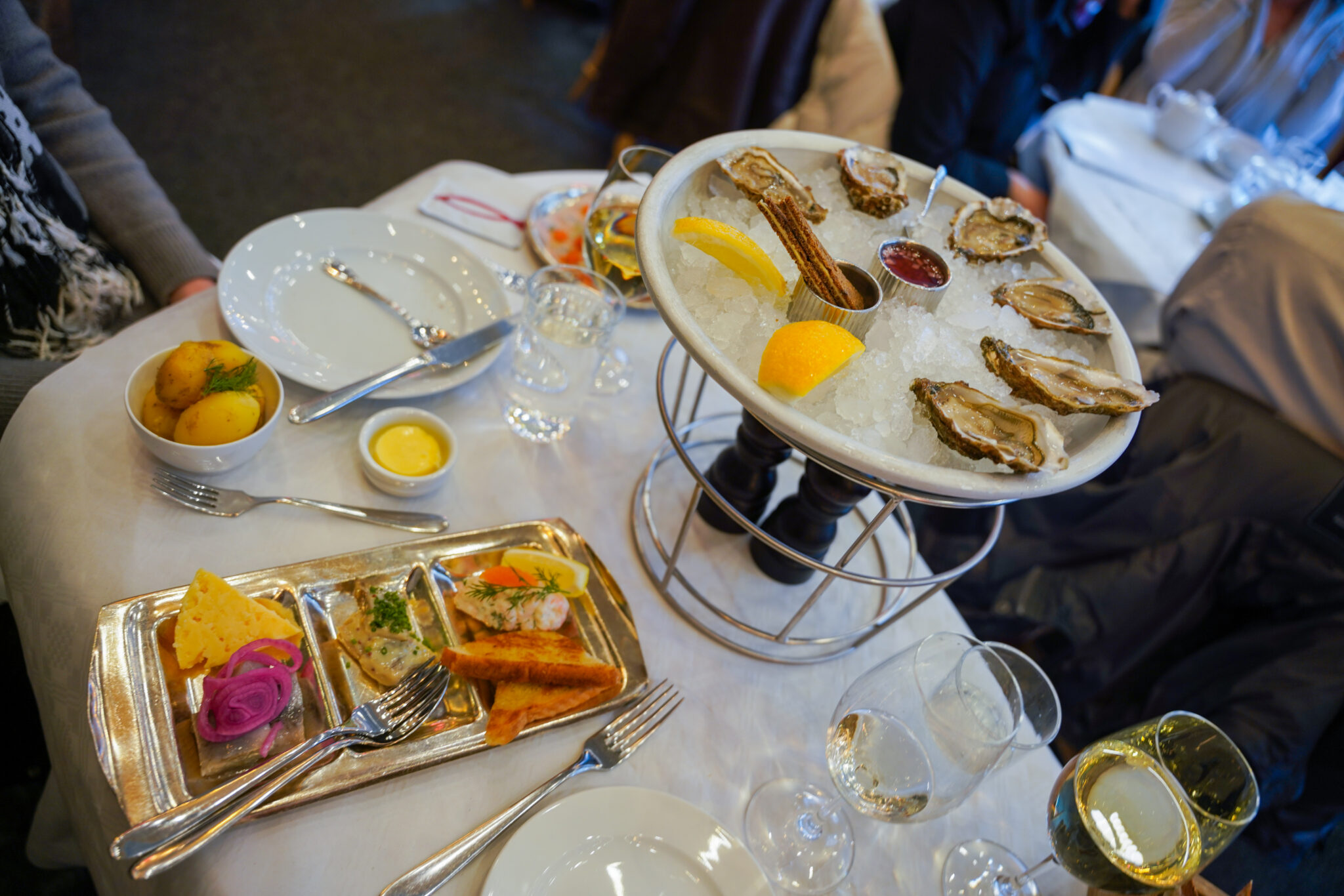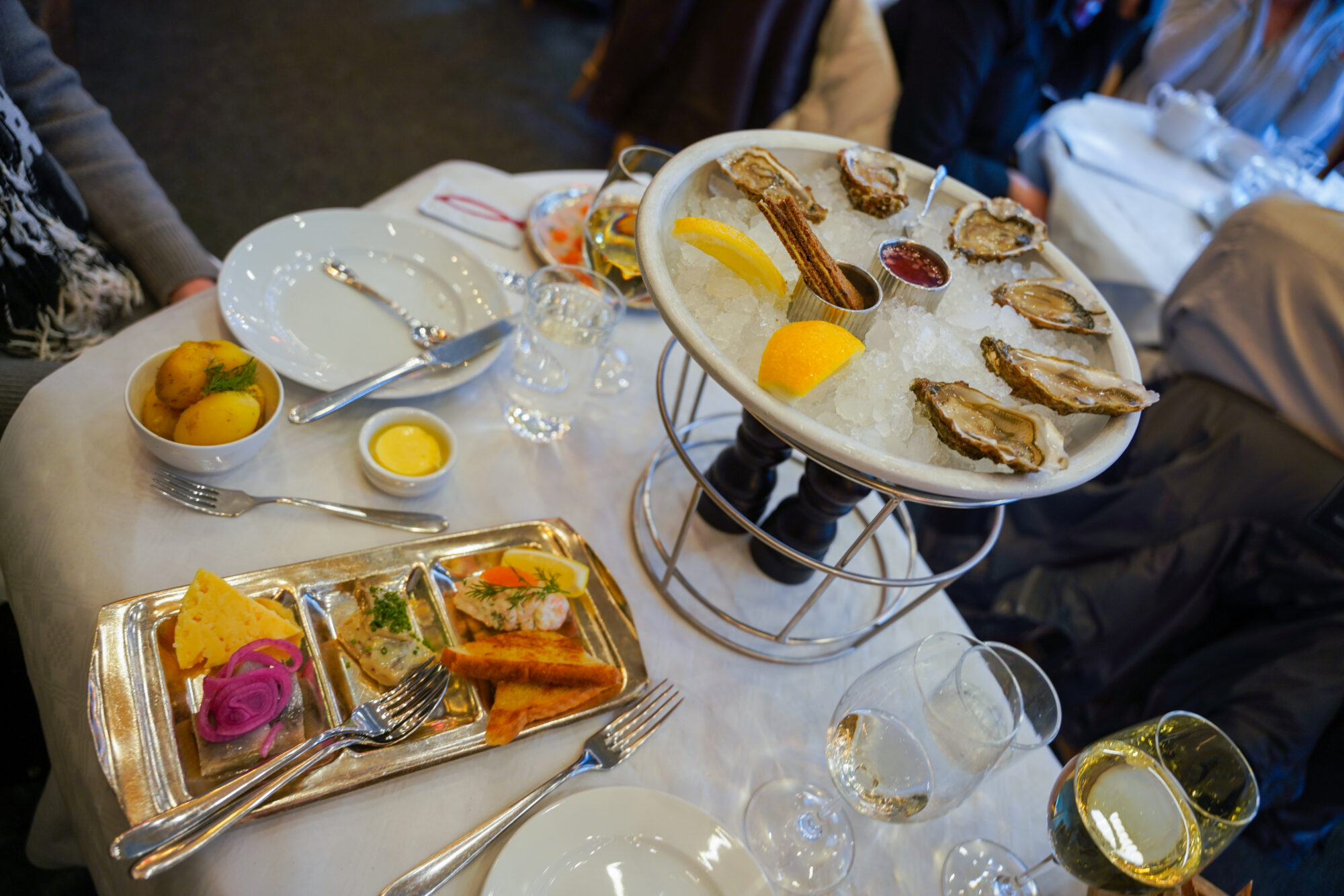 Honestly, I was a little hesitant to try pickled herring at first. Although I pride myself on being an adventurous eater, the thought of pickled fish just doesn't sound tasty. But don't be like me- try pickled herring as soon as you can, and try as many different types as you can, too. There are dozens and dozens of sauces and iterations of pickled herring, and we ended up really liking most of what we tried. Some had a traditional tangy pickle base, some were covered in a cream, and more!
In particular, we loved the herring at Sturehof that was pickled with gin and juniper- a true Swedish combination if there ever was one.
Reindeer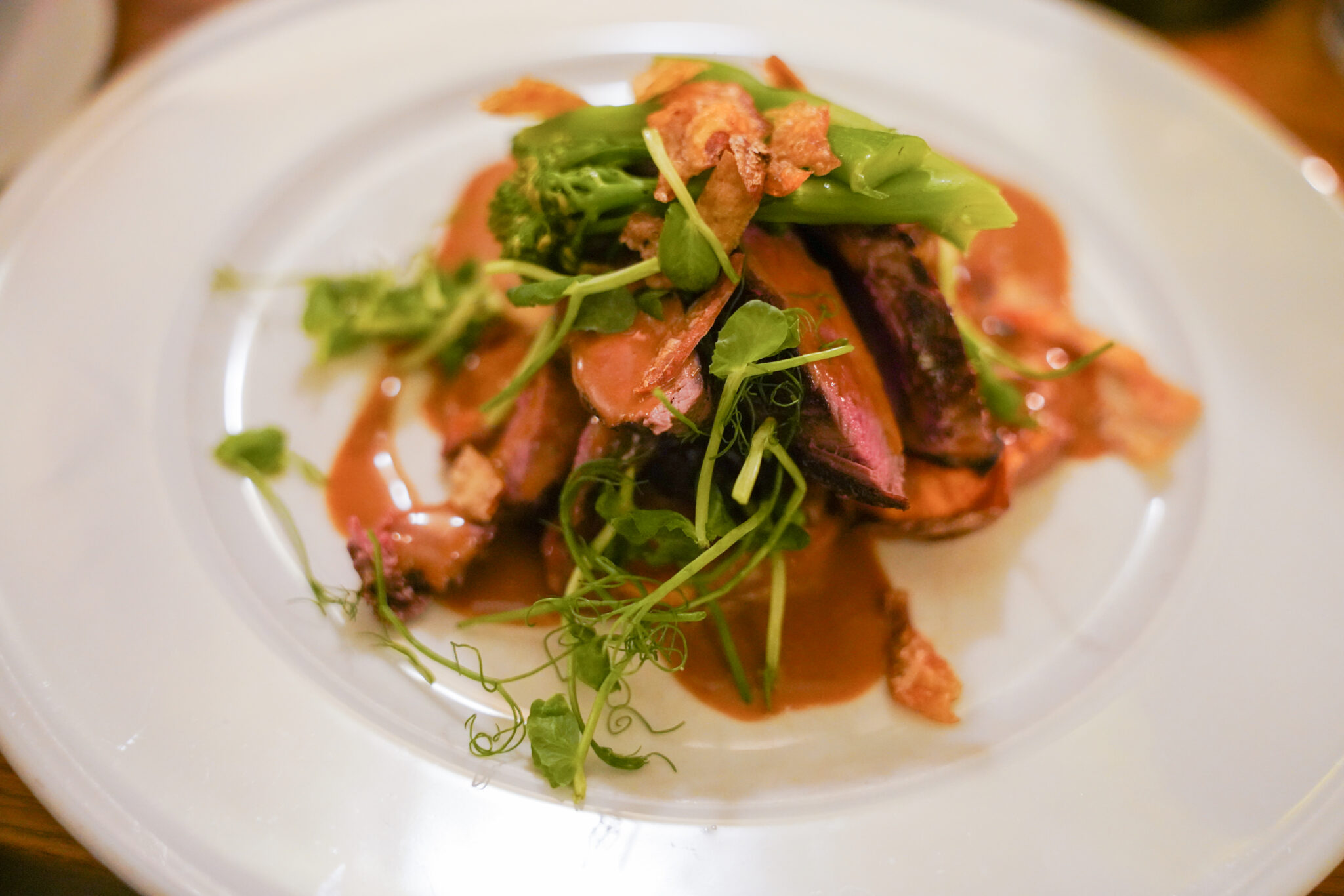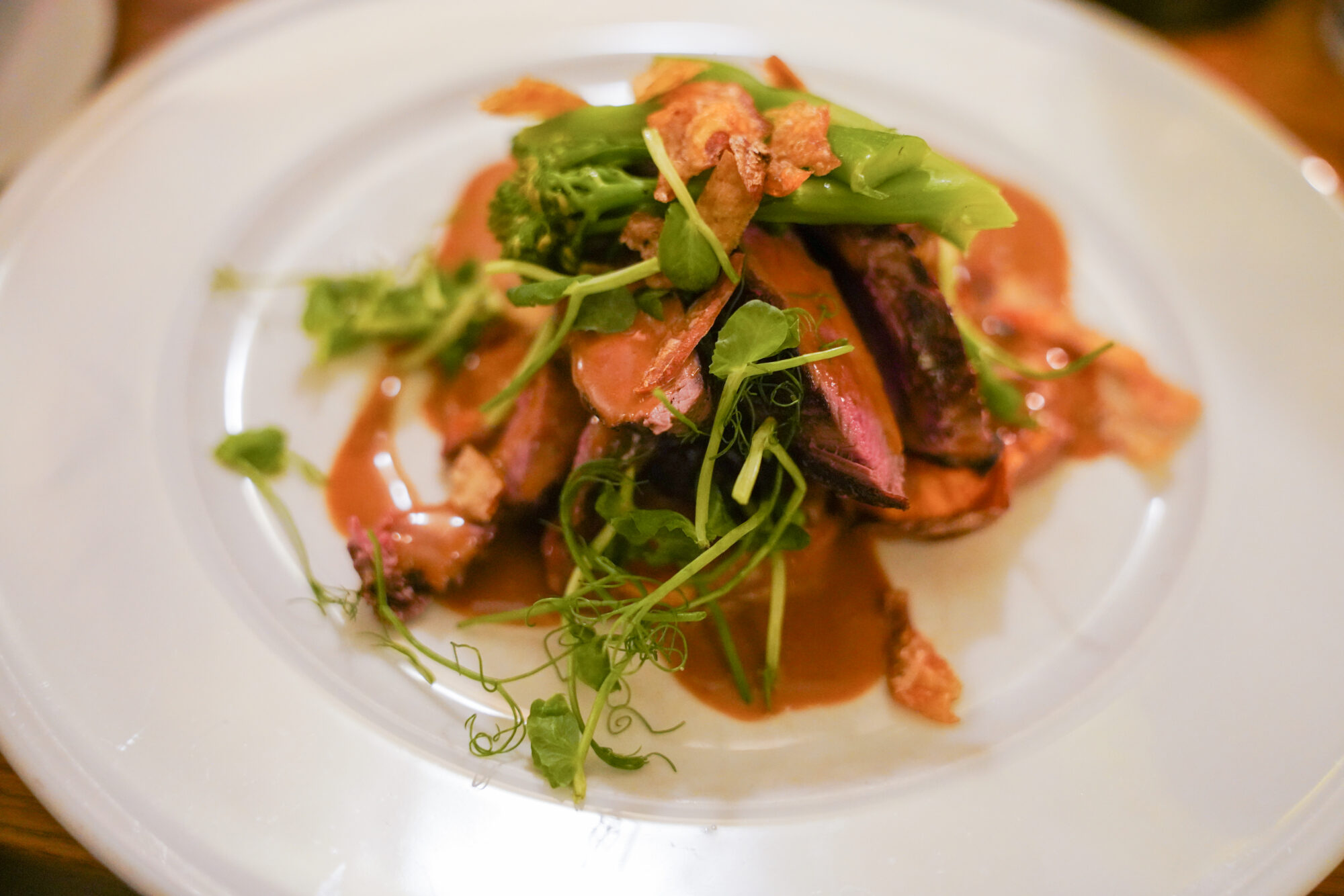 We were surprised to learn that reindeer are herded in Sweden by the indigenous Sami people. Before trying it, we thought reindeer meat might be a little gamey or tough thanks to some less-than-positive memories of eating venison growing up.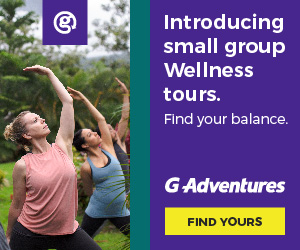 We were truly impressed by all of the juicy, tender, beef-like steaks we had, and also the smoked reindeer that we tried. One of our favorite reindeer steaks was at Kryp In in Stockholm's old town.
Shrimp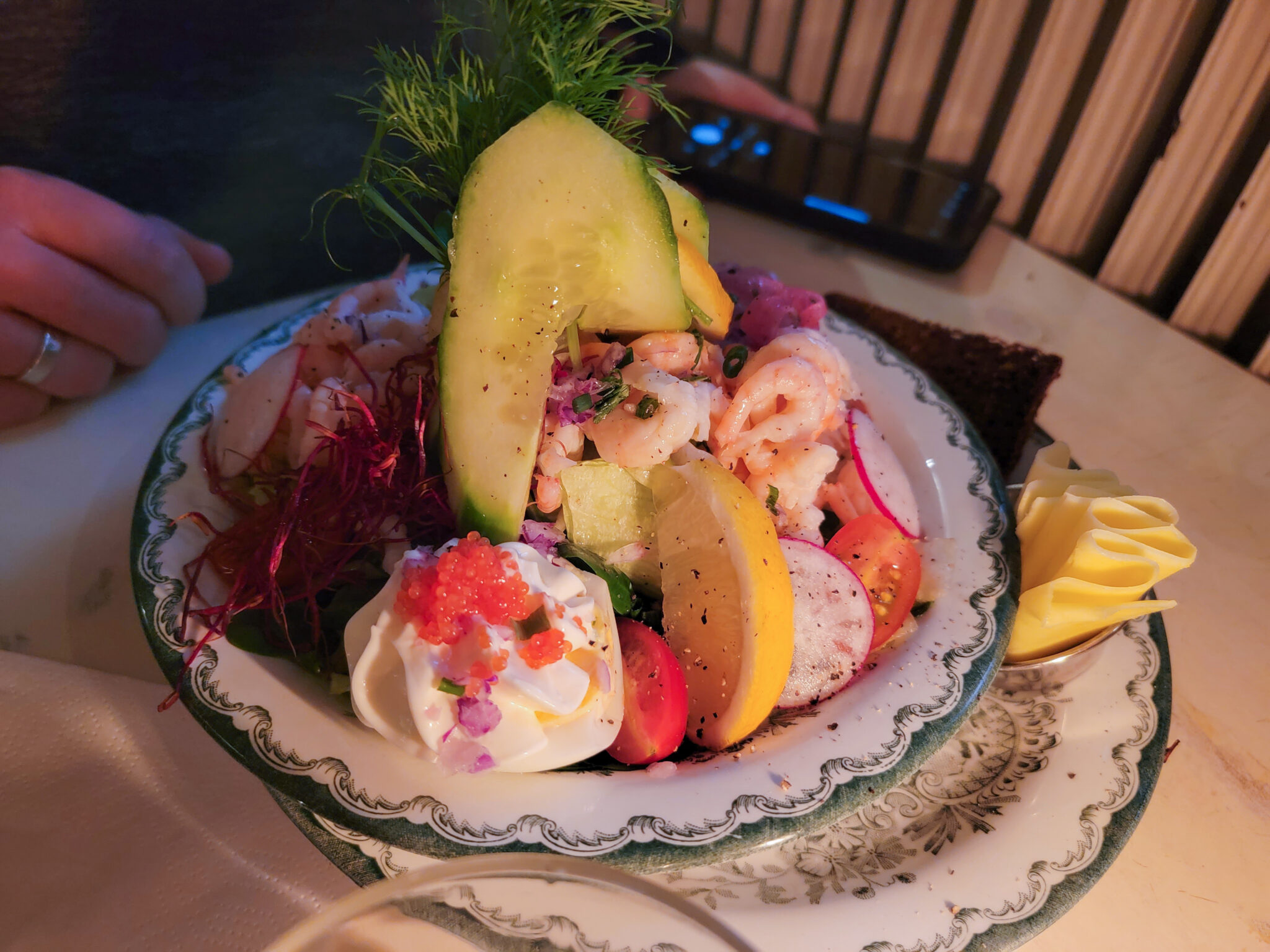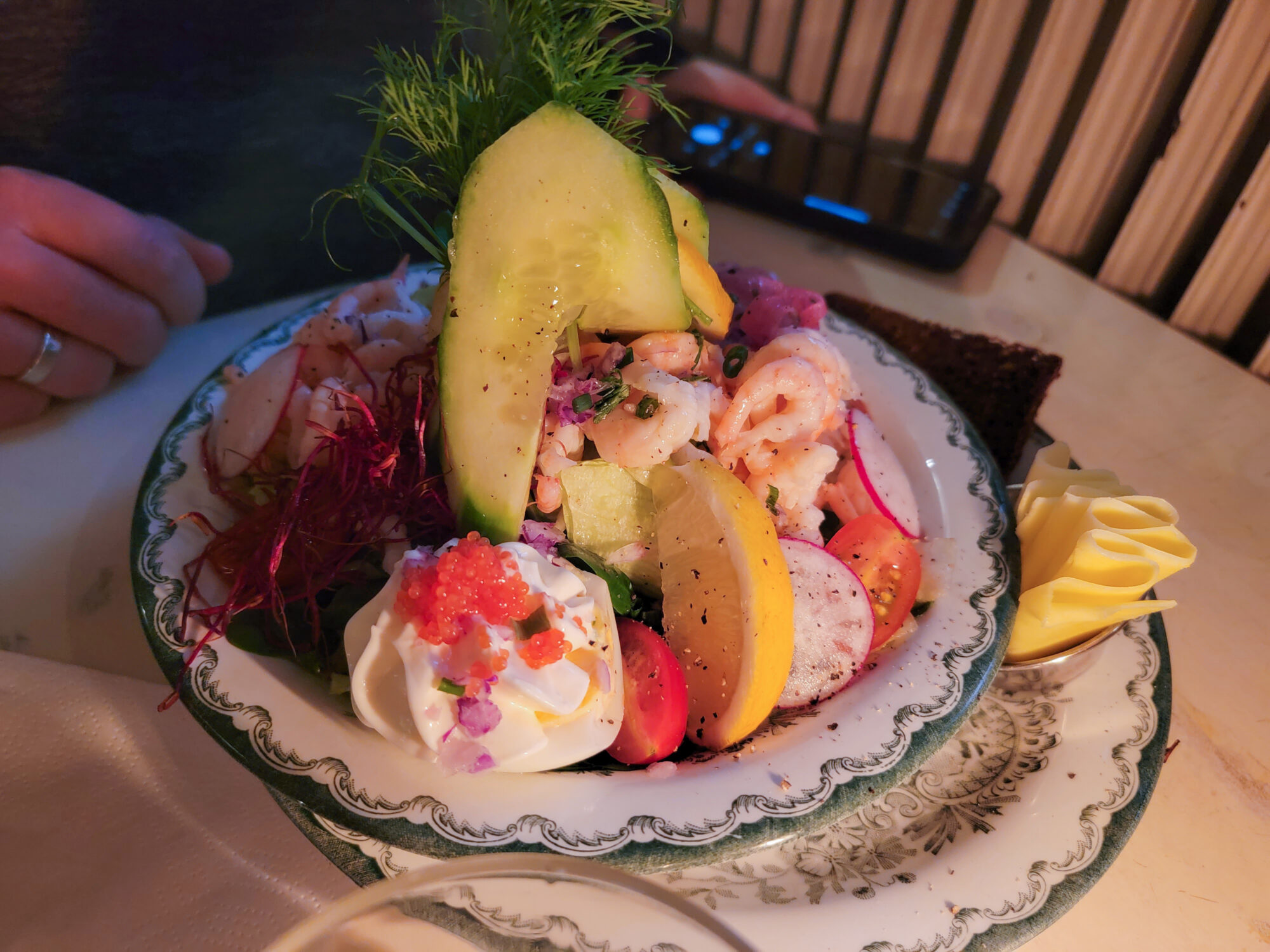 We saw a lot of shrimp dishes all over Stockholm, but mostly it was as a toast topping (toast skagen). If you go to a food hall or market, every single vendor will probably have this dish. While we didn't try shrimp in this form, we did have it several other times including on a mind-blowing salad at Fika and Wine.
The most common type of shrimp we saw was Baltic shrimp, which was tiny but packed full of sweet, salty, juicy flavor. Truly the kind of food not to judge from its small package!
Meatballs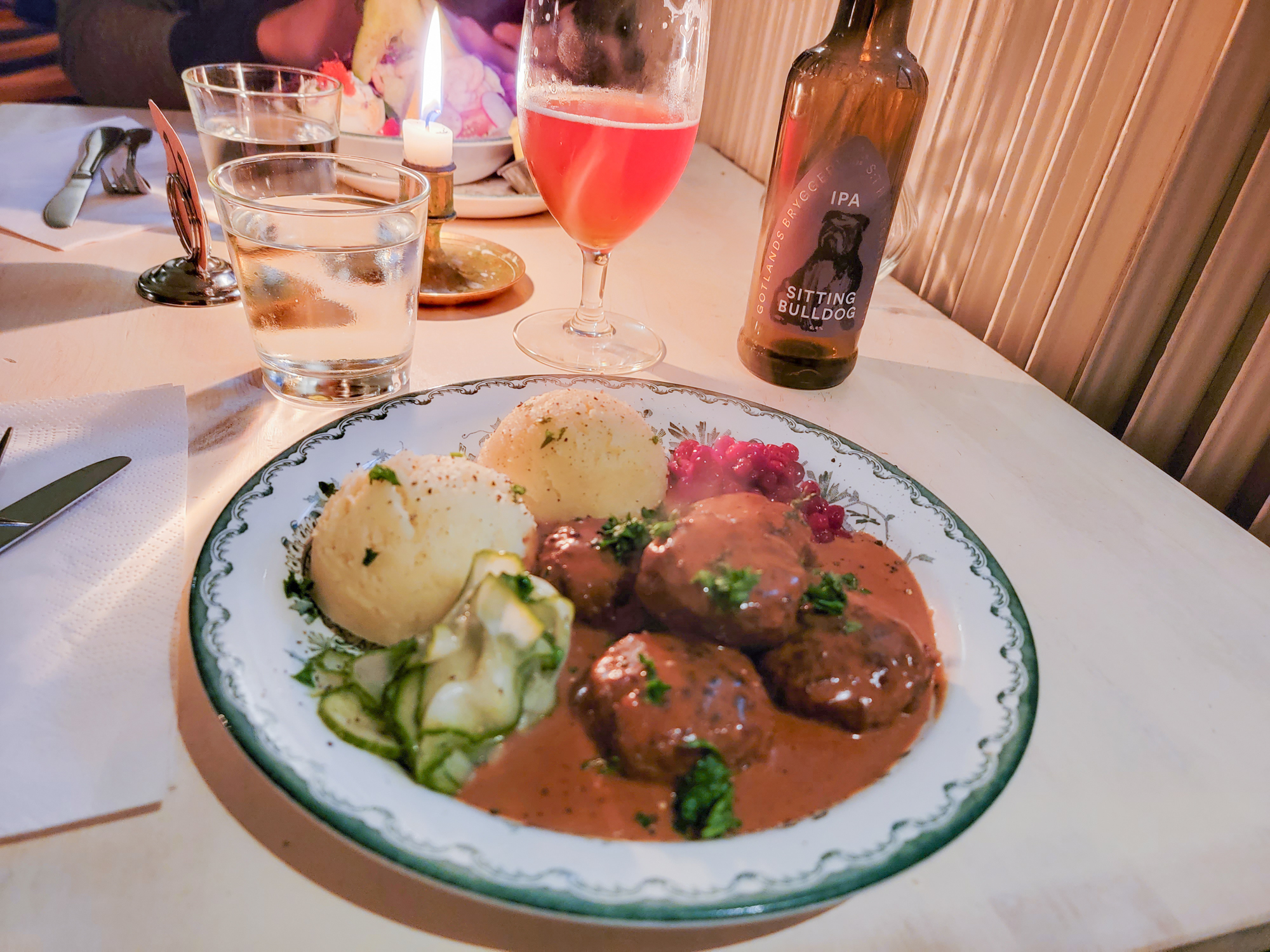 If the first thing that comes to your mind when you think of Swedish meatballs is Ikea, put that prejudice out of your mind when you visit Sweden. Meatballs are everywhere, in casual and nice restaurants all the same, and they are generally amazing.
Typically served with mashed potatoes, gravy, and a lingonberry sauce, they are pure comfort food for the cold, dark winters. Don't skip out on this hearty dish!
Rye Bread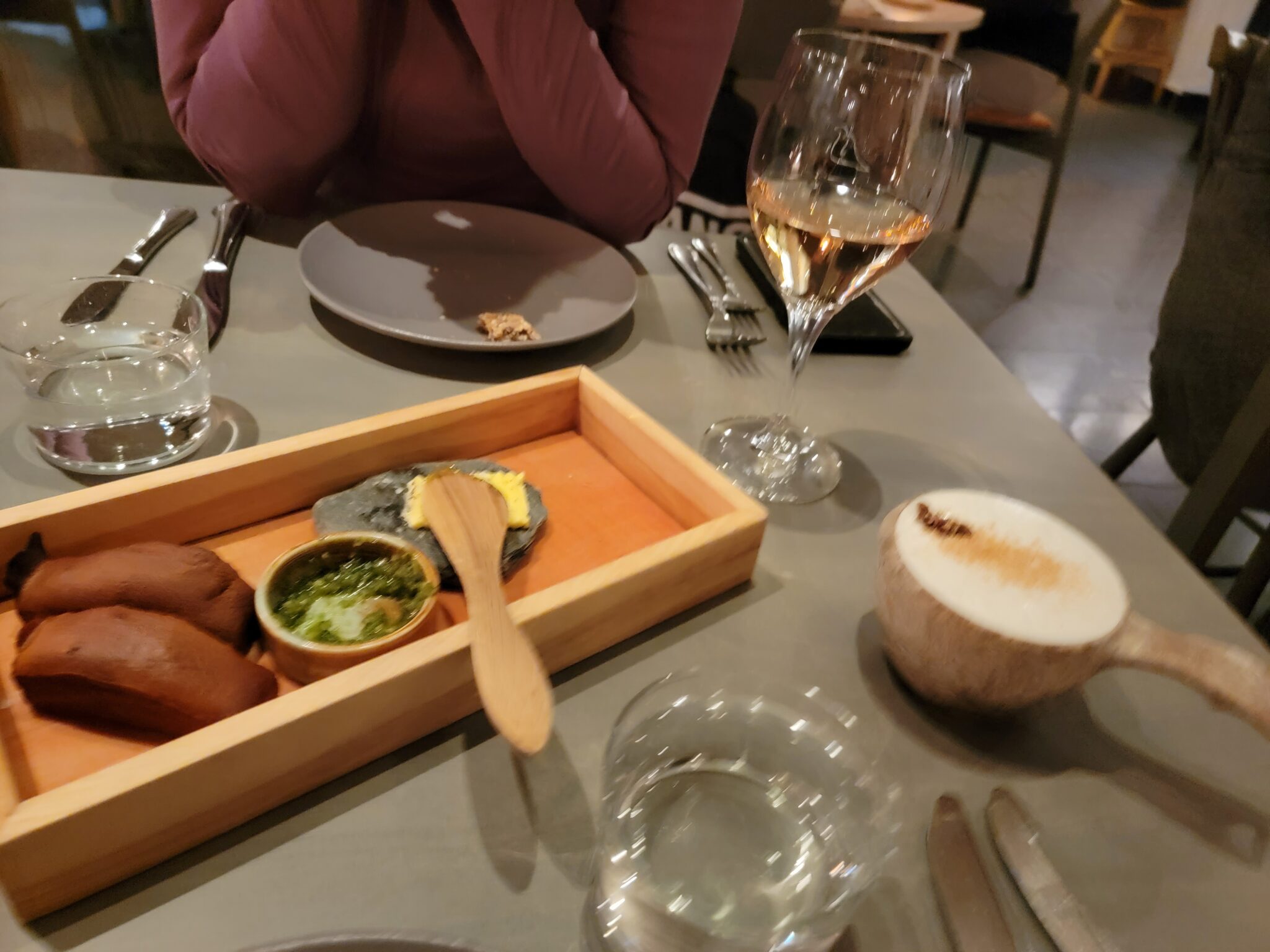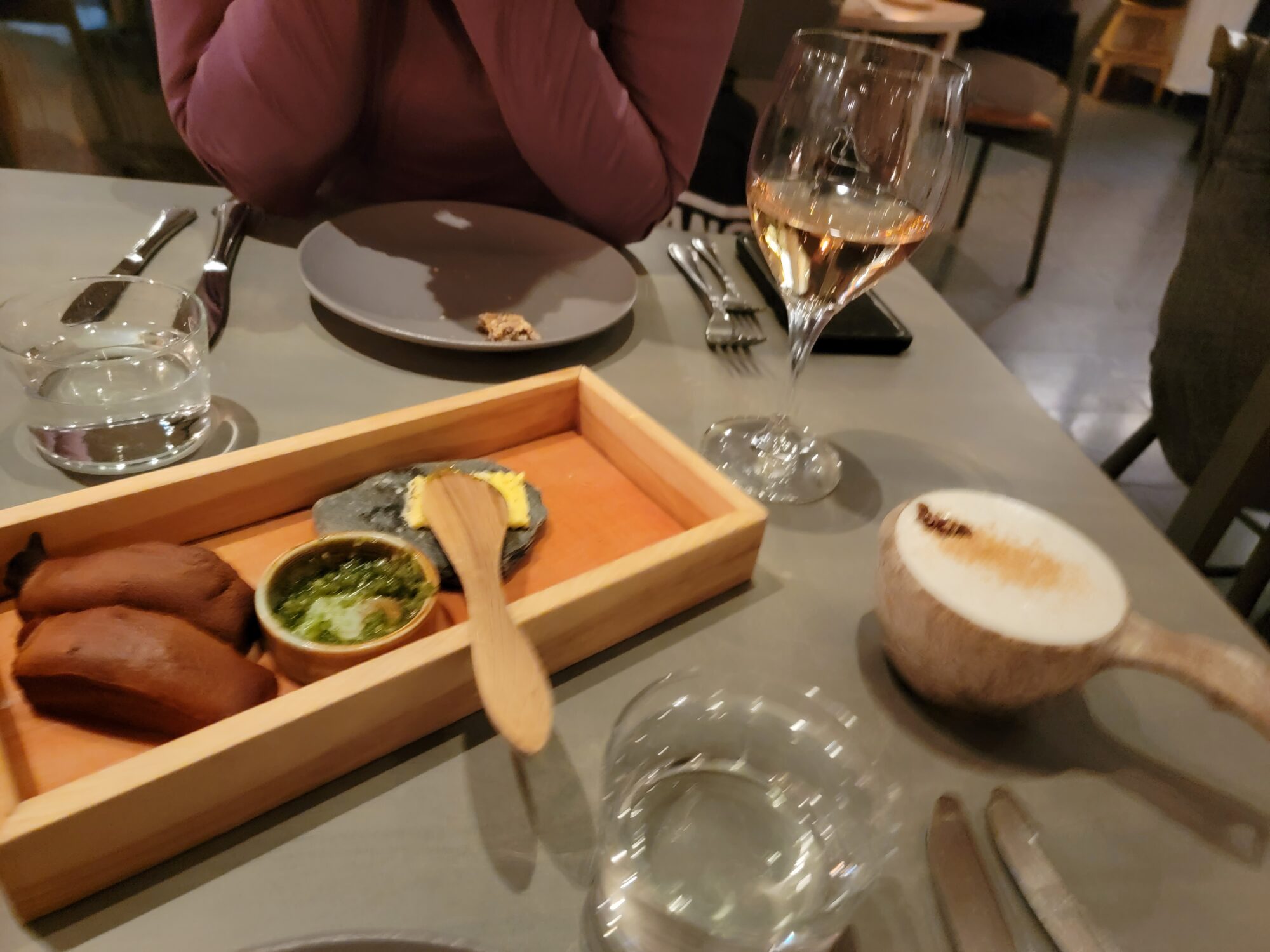 Most meals we had in Sweden came with rye bread- and not the stodgy, dense stuff you might associate rye flour with. The rye bread we had in Sweden was tender, moist, light, with a hint of sweetness and sometimes spices and/or raisins. Spread with a salty, delicious butter or a whipped cream cheese, and we can safely say that Swedish rye bread is true perfection.
Lingonberries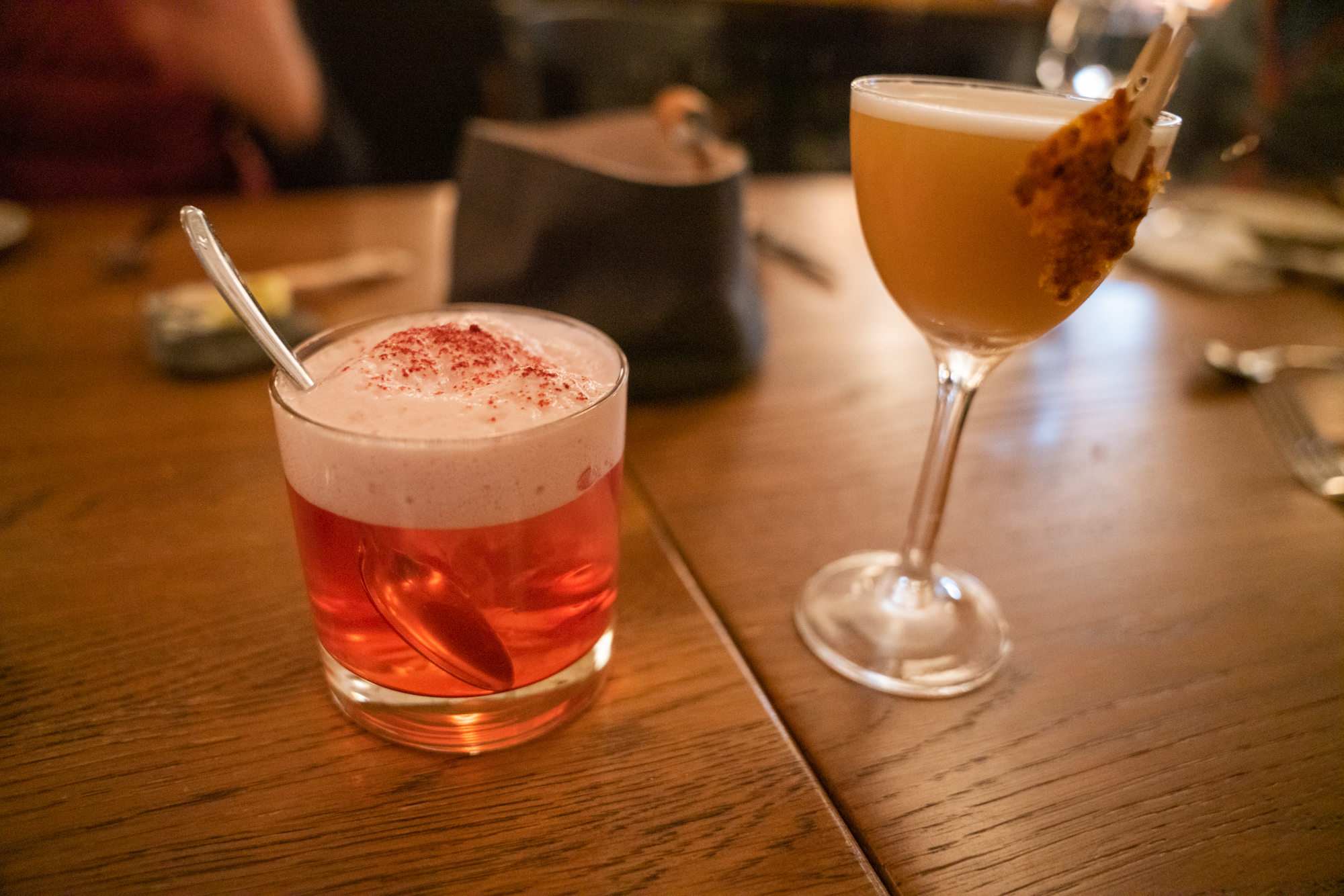 Let's just put this out there- anytime you see lingonberries, eat them all. They're simply stellar! Their tartness and acidity lends them equally well to sweet and savory dishes. We had lots of reindeer and venison dishes with lingonberry sauces, lingonberry cocktails, and of course lingonberry jam and sweet sauces in breakfast dishes and desserts.
Cinnamon Buns (Kanelbullar)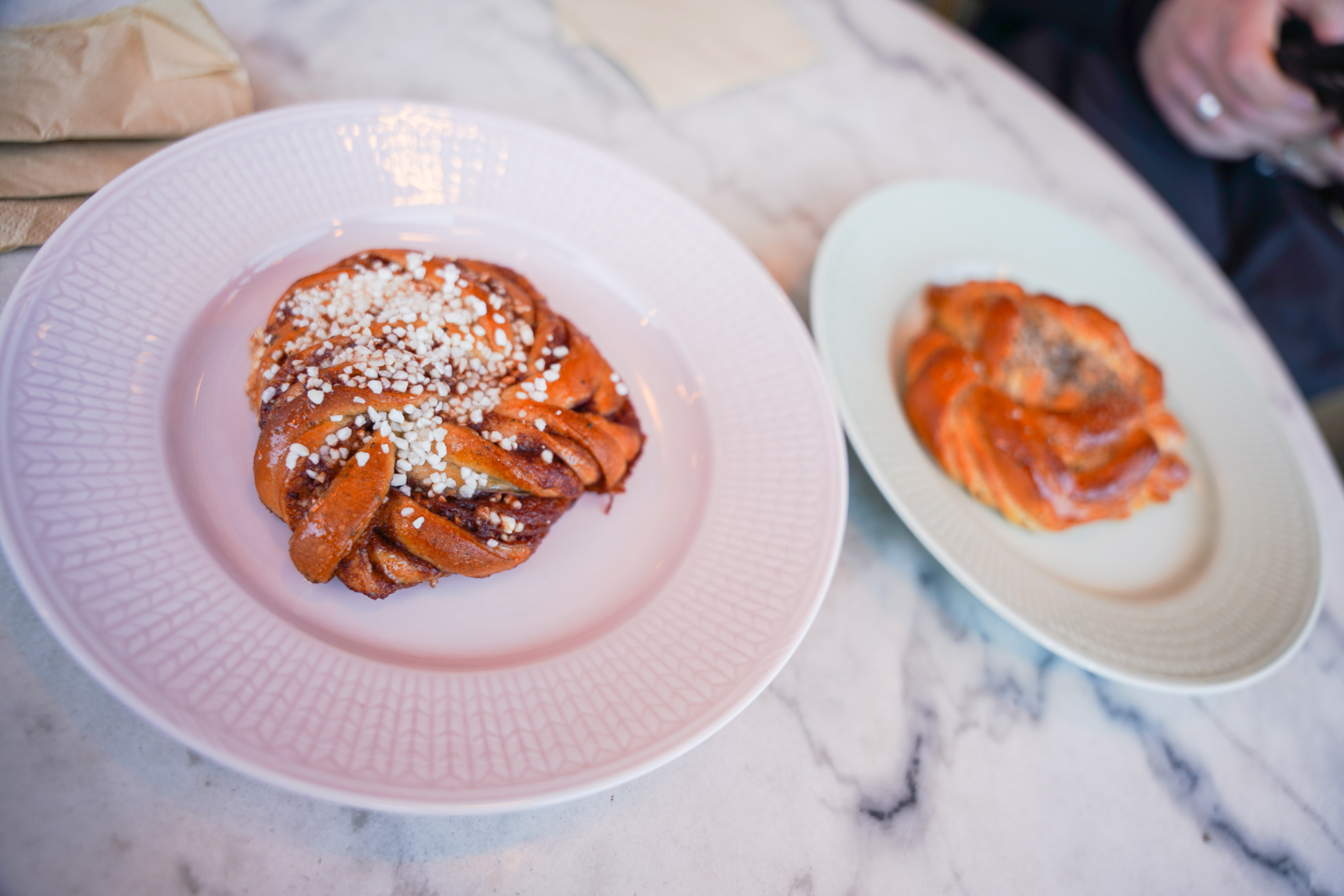 We didn't know much about kanelbullar before traveling to Sweden, but after just a few hours of walking around the old town and seeing them in every bakery window, we knew we had to try one. We were instantly smitten! Kanelbullar is similar to a cinnamon roll, but the dough is twisted into a beautiful knot shape instead of rolled, and most iterations are laced with cardamom. We went full-on Swede and had at least one or two buns every day, and one day went on a knaelbullar crawl to eat as many as we could (yes, it was a lot).
One element that gives kanelbullar a pop from a traditional roll is the addition of cardamom in the dough- it gives a slight peppery note that contrasts so well with the sweetness of the dough and cinnamon. (They even have a variant that is purely cardamom which is another gem you should try!)
We loved exploring and getting to know Swedish food culture while in Stockholm and Lapland. The high-quality ingredients and creativity we saw in using them really surprised and excited us! After our trip, we are inspired to try and re-create some of these dishes at home and even bought some lingonberry plants for our yard!
Do you have a favorite Swedish food from your trip? Comment below to share!
Looking for the best Stockholm restaurants and cafes to visit to try some of the above? Click the previous link to check out some of our favorites!
Book a Train Ticket in Europe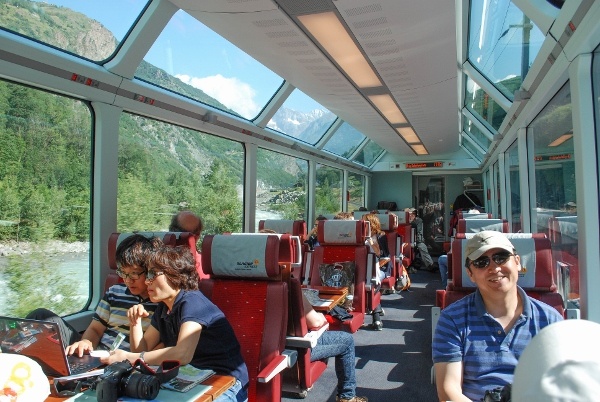 Want to learn more? Check out our Omio review!
About Angie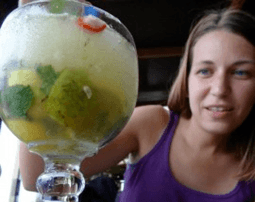 About the Author: Angie is a contributing author. She has been to nearly 60 countries and seeks out the best restaurants, bars, bakeries, and other unique food items wherever she goes- often with her husband, Jeremy.