Last Updated on February 24, 2023 by Angie
Disclaimers: Our site uses demographic data, email opt-ins, display advertising, and affiliate links. Please check out our Terms and Conditions for more information. Listed prices and attraction details may have changed since our visit and initial publication.
If you're like us, you may not have given Swedish food much thought before. Sure, they have great ingredients like seafood and reindeer to work with, but we didn't go to Sweden expecting to try so many new flavors and dishes and have our minds blown. Perhaps this was on us, or maybe it is just poor coverage of Sweden's rich food scene globally, but either way, we left with our minds blown on all things Swedish cuisine!
We found interesting and delicious food everywhere we went from tiny eclectic bars in hipster neighborhoods to traditional-leaning spots in tourist-heavy Old Town. So in this one, we wanted to share some of our favorite coffee shops, bakeries, and restaurants in Stockholm!
Fika and Wine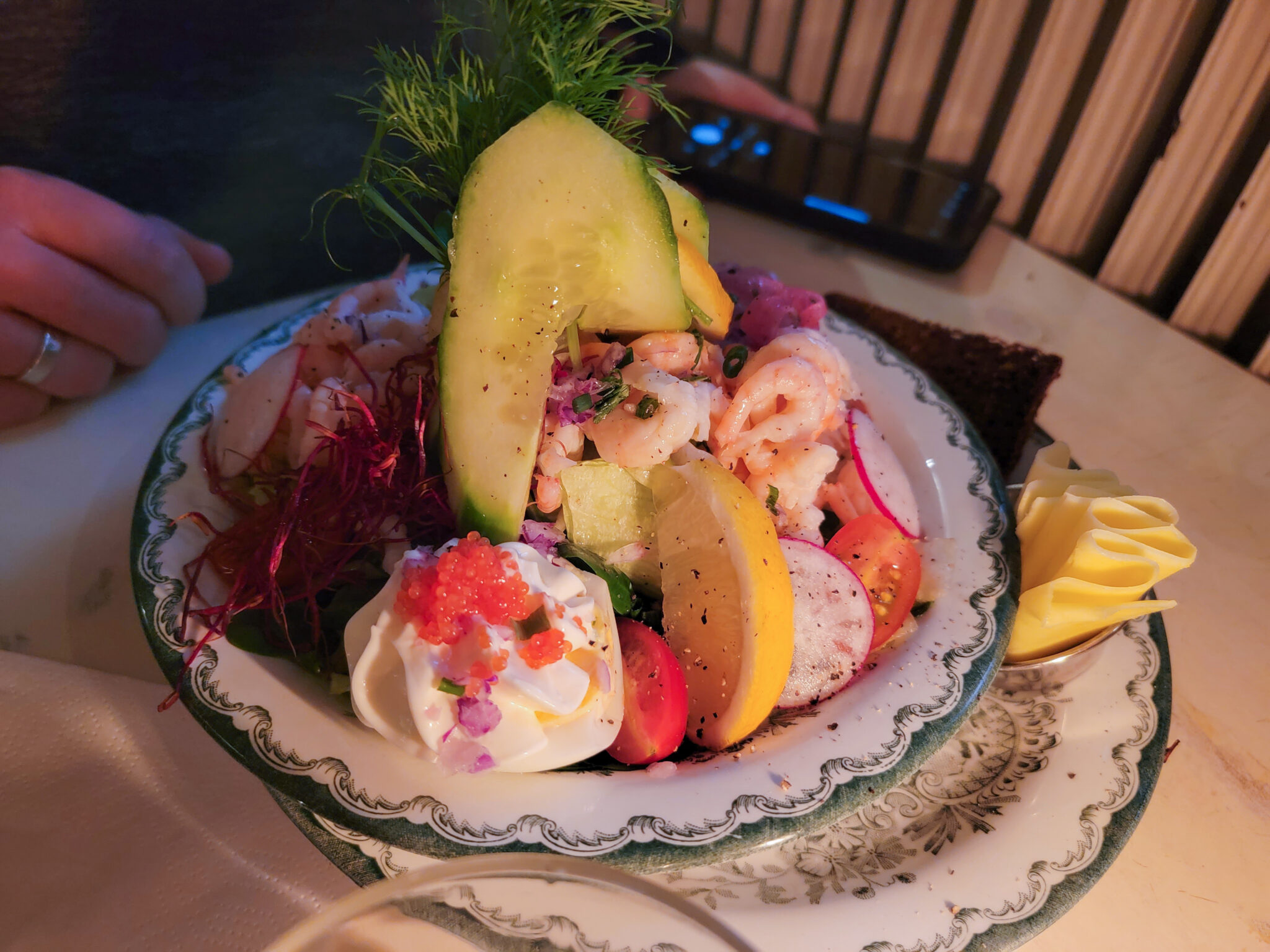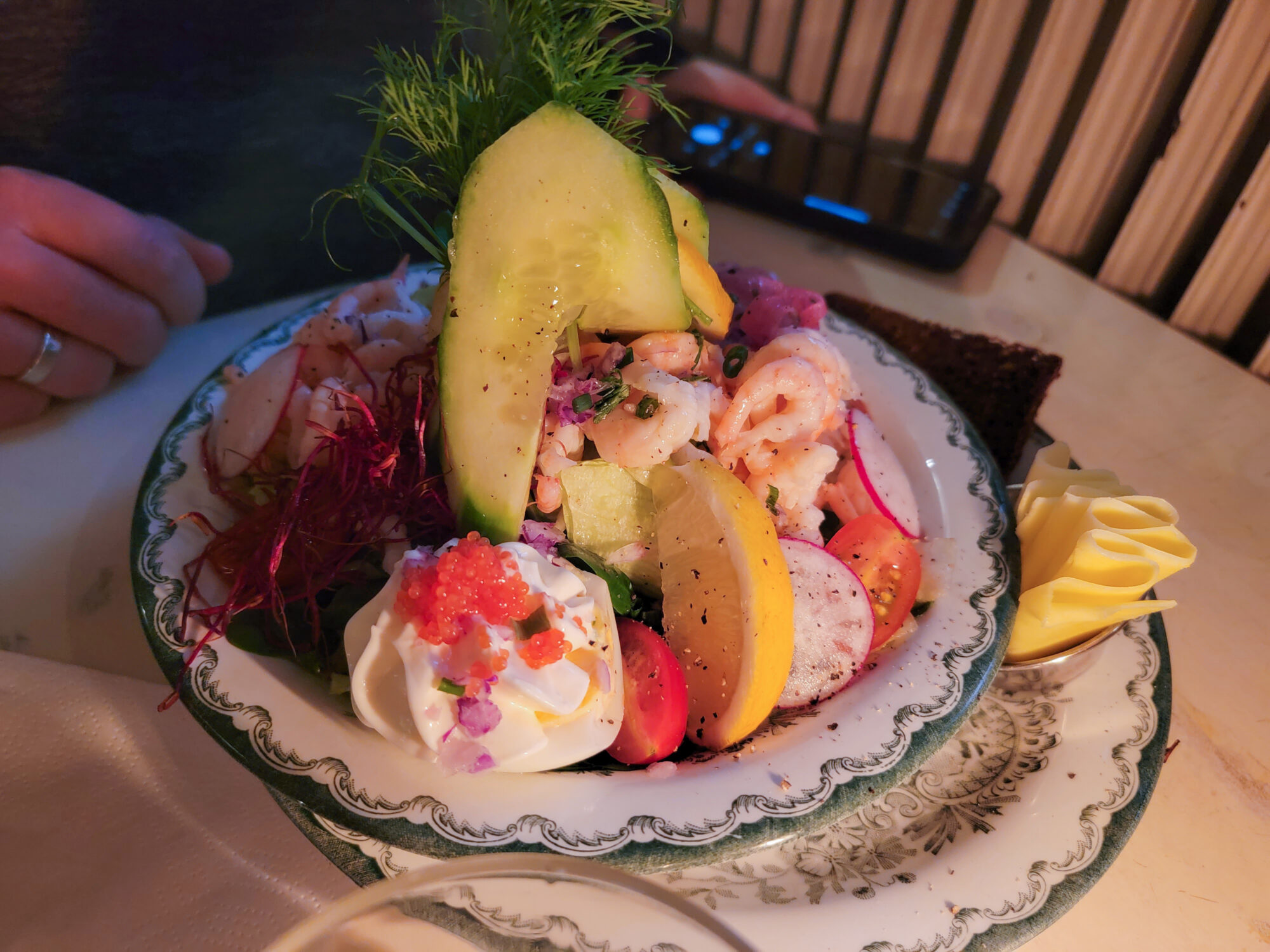 Fika and Wine is an adorable, tiny little cafe in Old Town that serves more than just coffee and wine – it's got amazing traditional Swedish plates as well. Their meatballs with lingonberry sauce were perfect with a rich and delicious gravy, and the shrimp salad was one of the best salads I've ever had thanks to their delightfully potent-yet-small shrimp. In addition to coffee and wine, they have a few local beers as well for those who want to try a Swedish brew!
Fika and Wine is located at Österlånggatan 5, 111 31 in Old Town.
Kryp In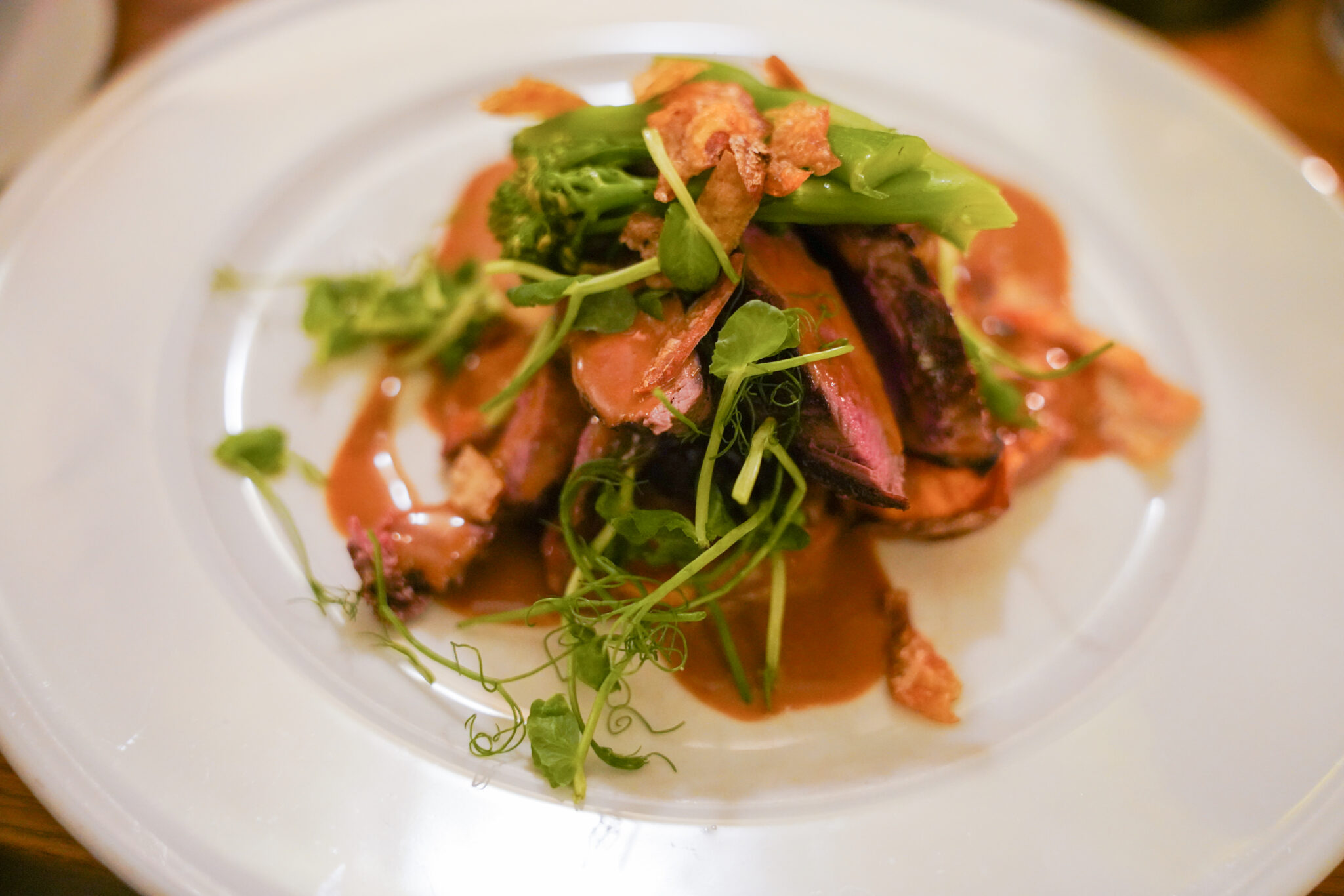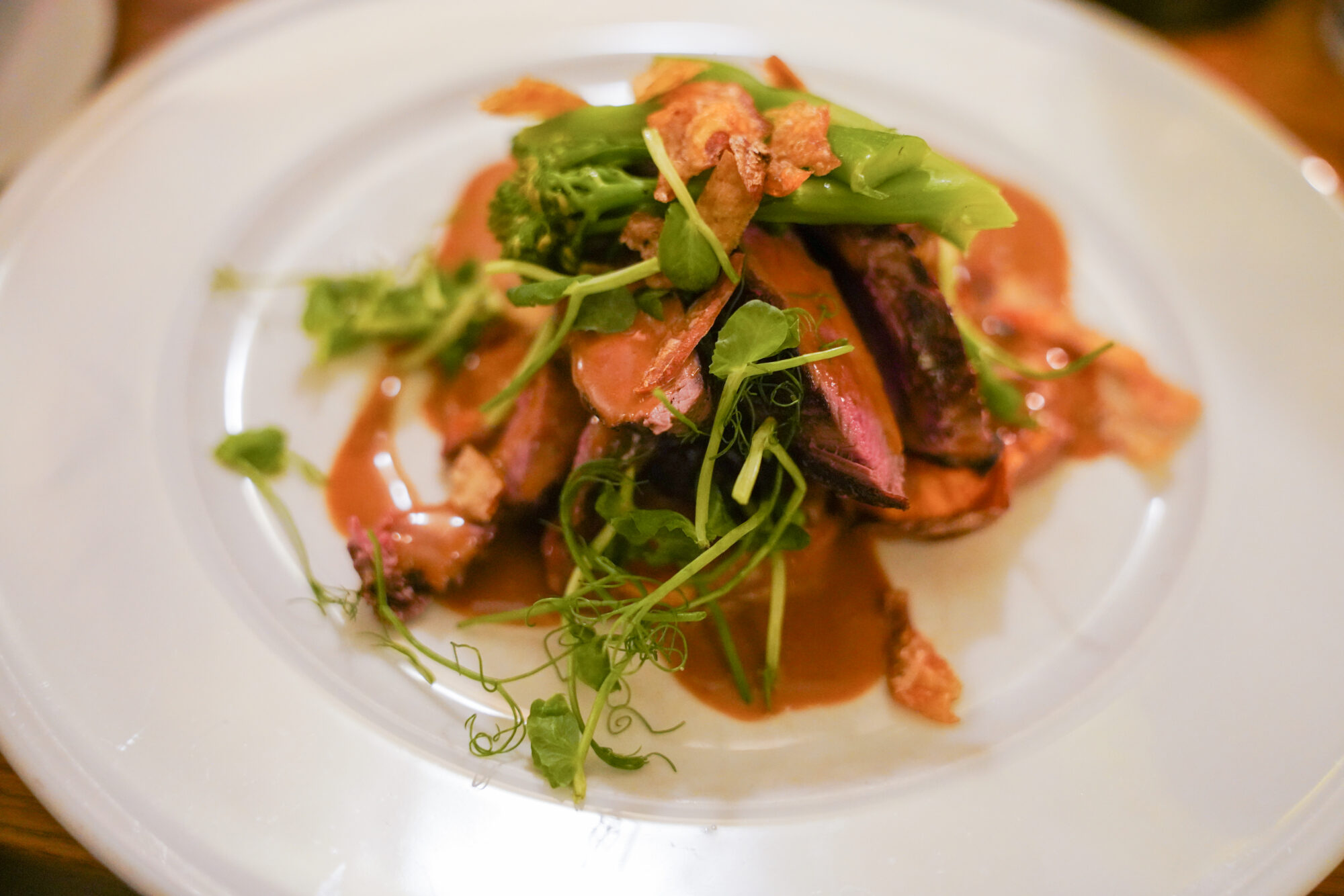 Kryp In is another spot in the heart of Old Town but feels as much new and modern as it does historic and traditional. It serves up traditional Swedish dishes with twists, executed flawlessly with a cozy ambiance right in the heart of the tourism center of the city. Try the reindeer- with a bacon compote and rich gravy, it's tender and smoky-sweet.
Kryp In is located at Prästgatan 17, 111 29 in Old town. They have a second location in Södermalm as well.
Cafe Pascal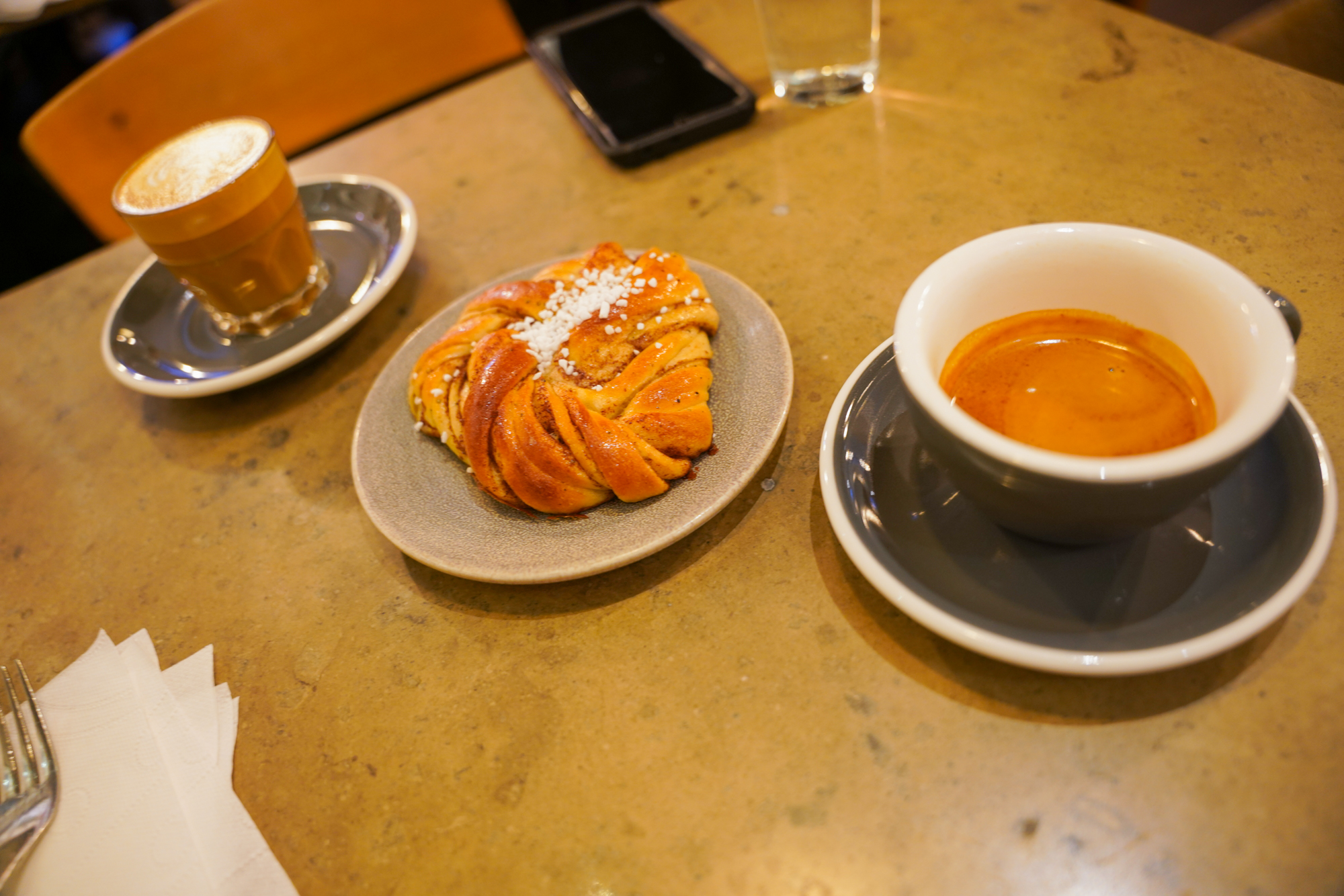 We tried dozens of hipster coffee shops during our time in Stockholm, but Cafe Pascal was by far our favorite. The espresso was so balanced and immensely drinkable straight up, and even more delightful in a cortado. Plus, they have great food and some of the best kanelbullar (Swedish cinnamon rolls) we had in the city. They roast their own coffee which we appreciate- we even brought several bags of beans home with us.
Cafe Pascal is located at Norrtullsgatan 4, 113 29 north of Old town a few steps away from the Odenplan metro stop.
Sturehof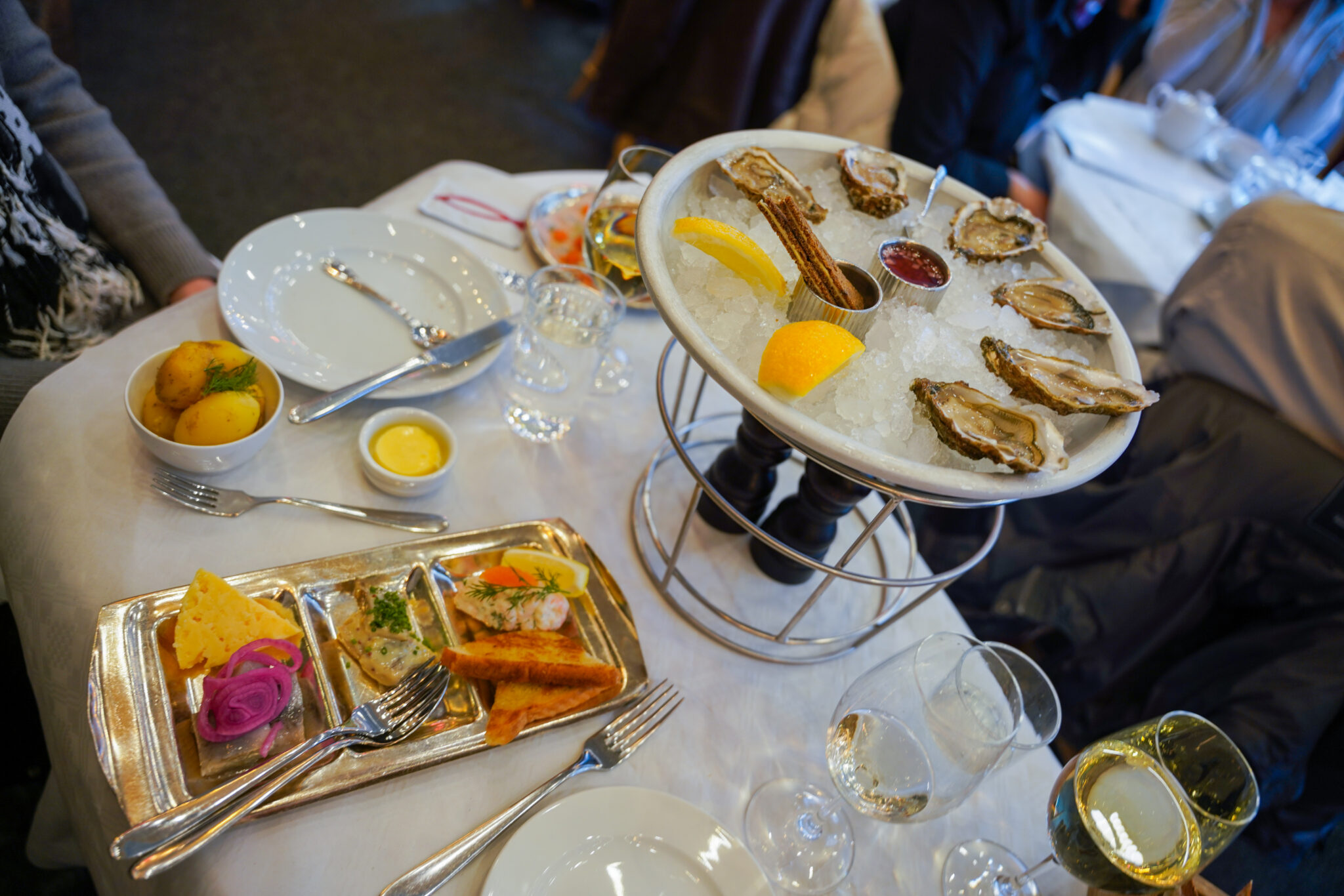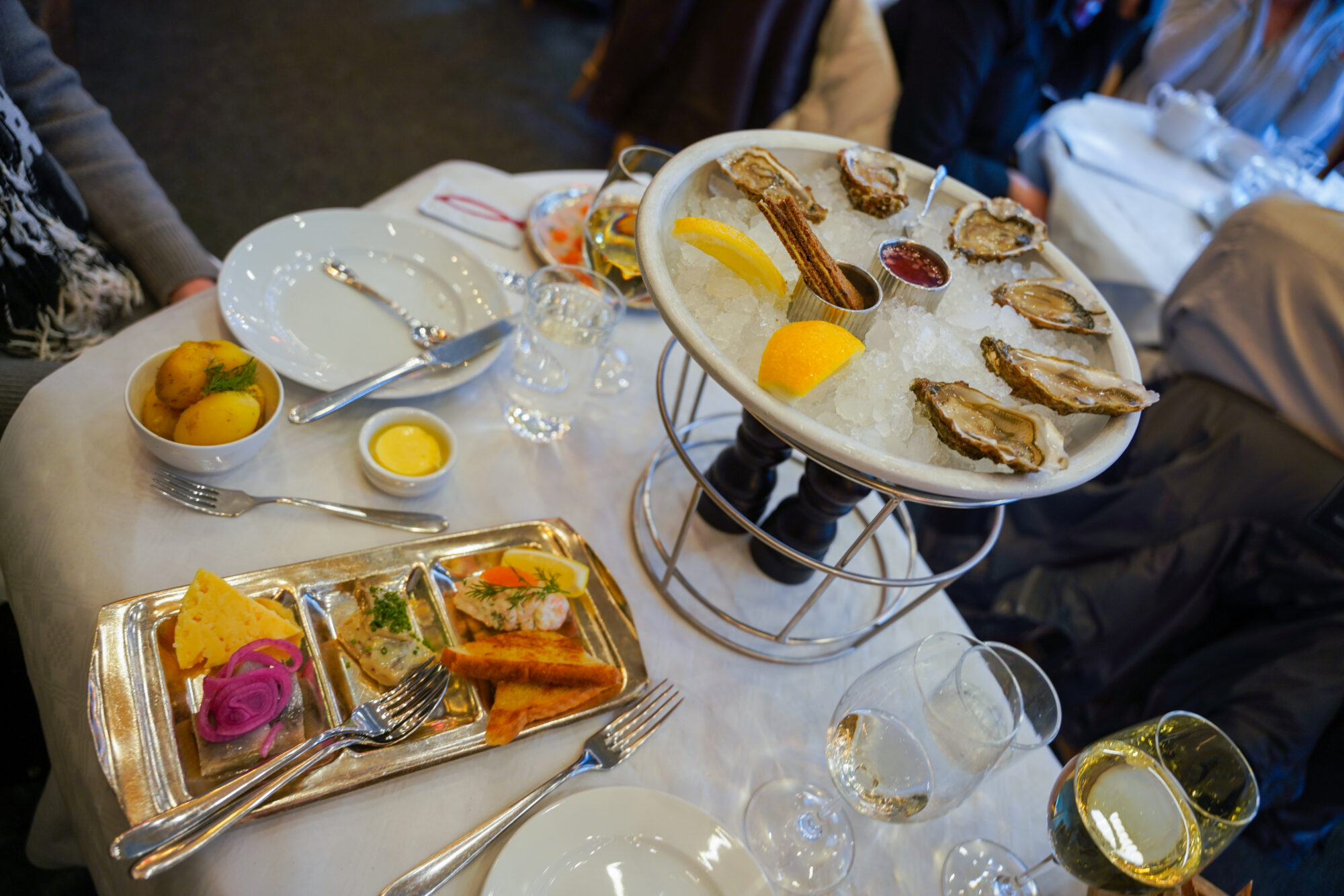 If you crave seafood, head to Sturehof to get your fix! We enjoyed a fancy weekend seafood brunch here in the enclosed heated patio, watching the bustle of the square outside on a cold winter day. They make different pickled herring dishes here- you can get a sampler platter to try a few flavors (our favorite was the gin and juniper). Fried mackerel croquettes and oysters rounded out our light meal, but they do have plenty of full-on entree options as well.
Sturehof is located at Stureplan 2, 114 35 north of Old Town just a few blocks from the Östermalmstorg metro stop.
Bar Agrikultur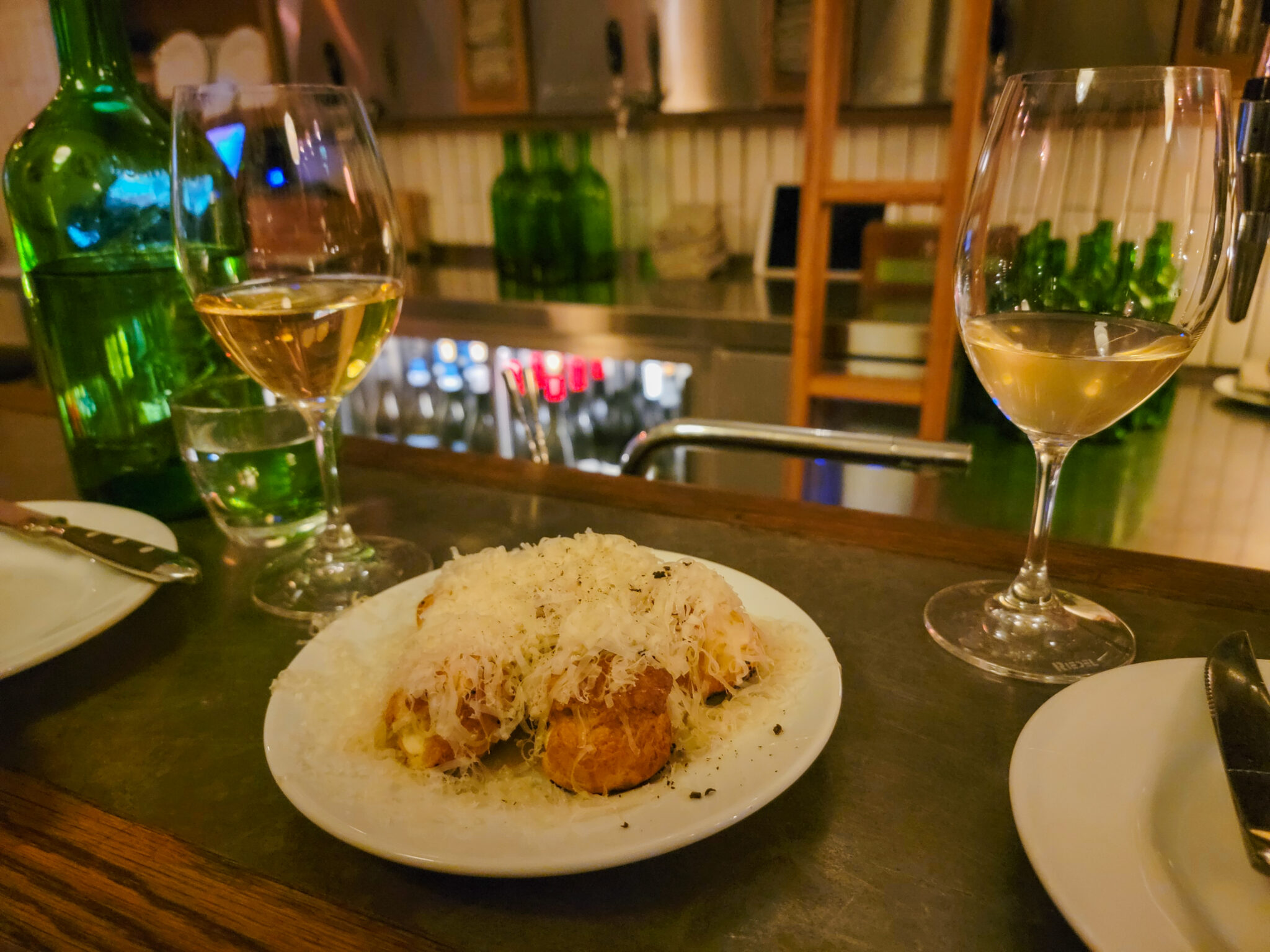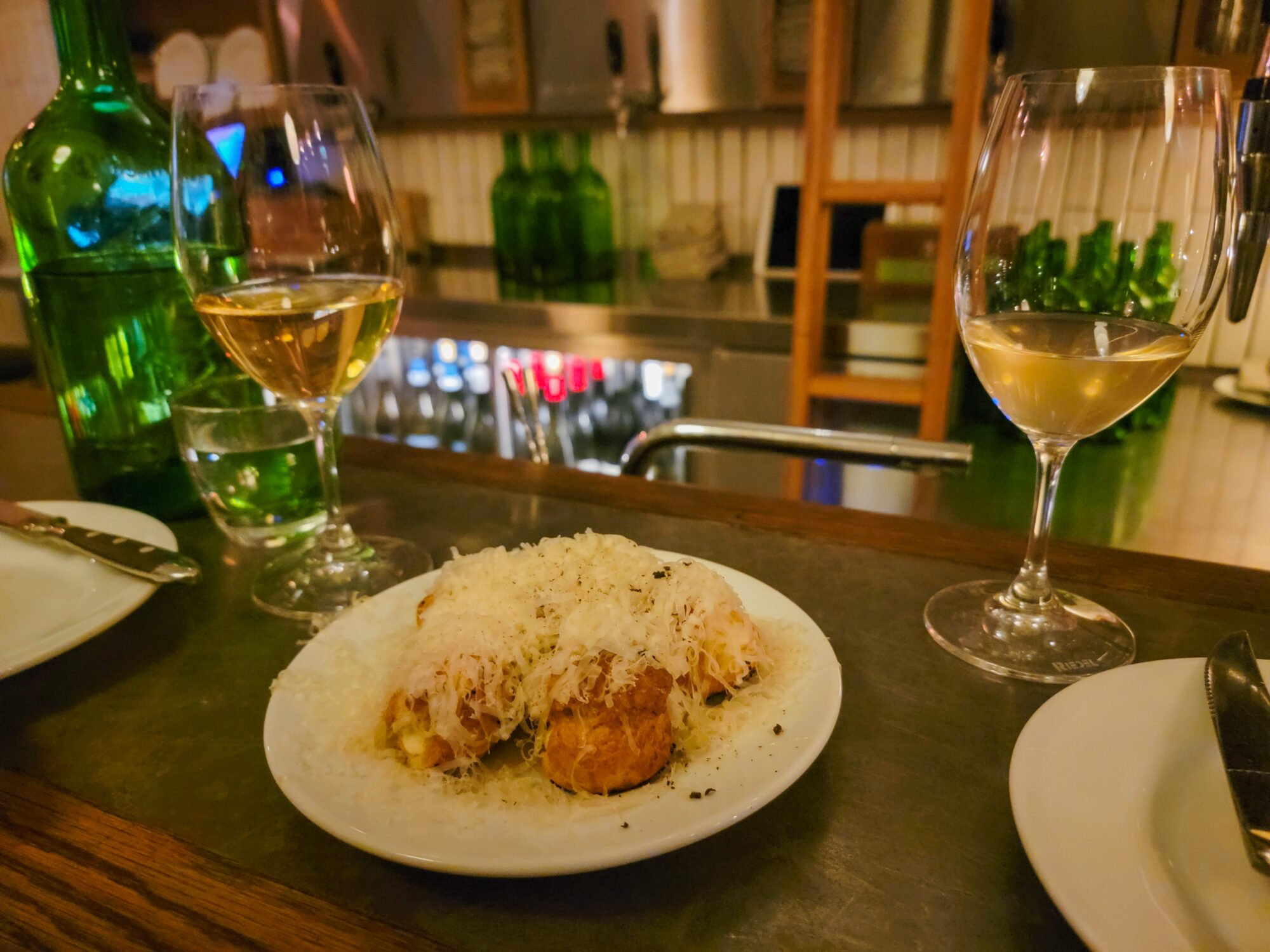 Located in Södermalm, this tiny, trendy bar serves up great wine and cocktails along with creative, frequently changing small to medium-sized plates. You'll probably be tempted to order the cucumber dish, as art lines the wall that features photos, drawings, and paintings of this dish. It is indeed delicious with an unexpected combination of salty cucumber, creamy smetana cheese, and sweet honey. But there's plenty more to try like the blood orange and radicchio salad, meat skewers, and a rich onion tart.
Bar Agrikultur is located at Skånegatan 79, 116 35 south of Old town in Katarina-Sofia, just a few blocks away from the Medborgarplatsen metro stop.
Matbaren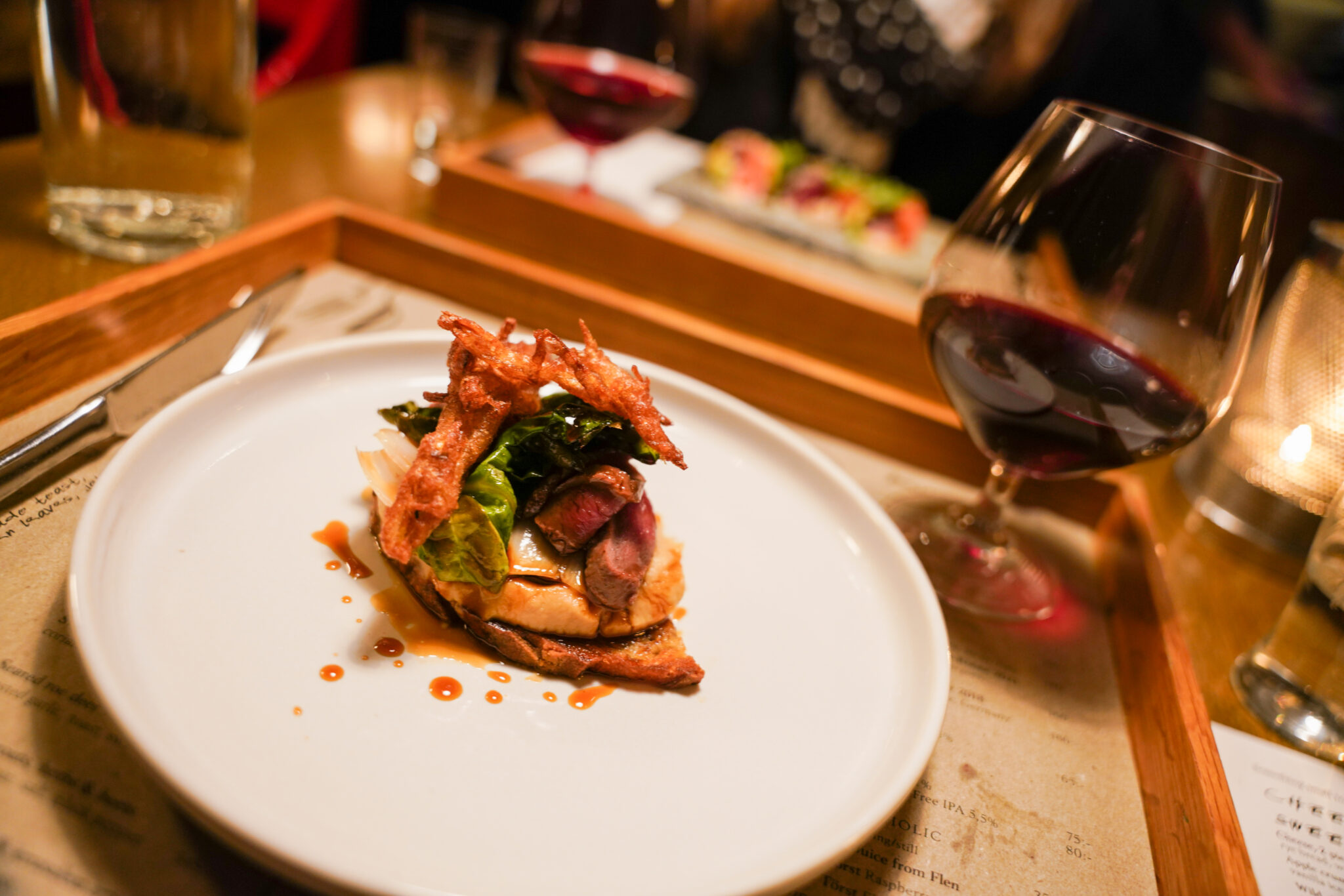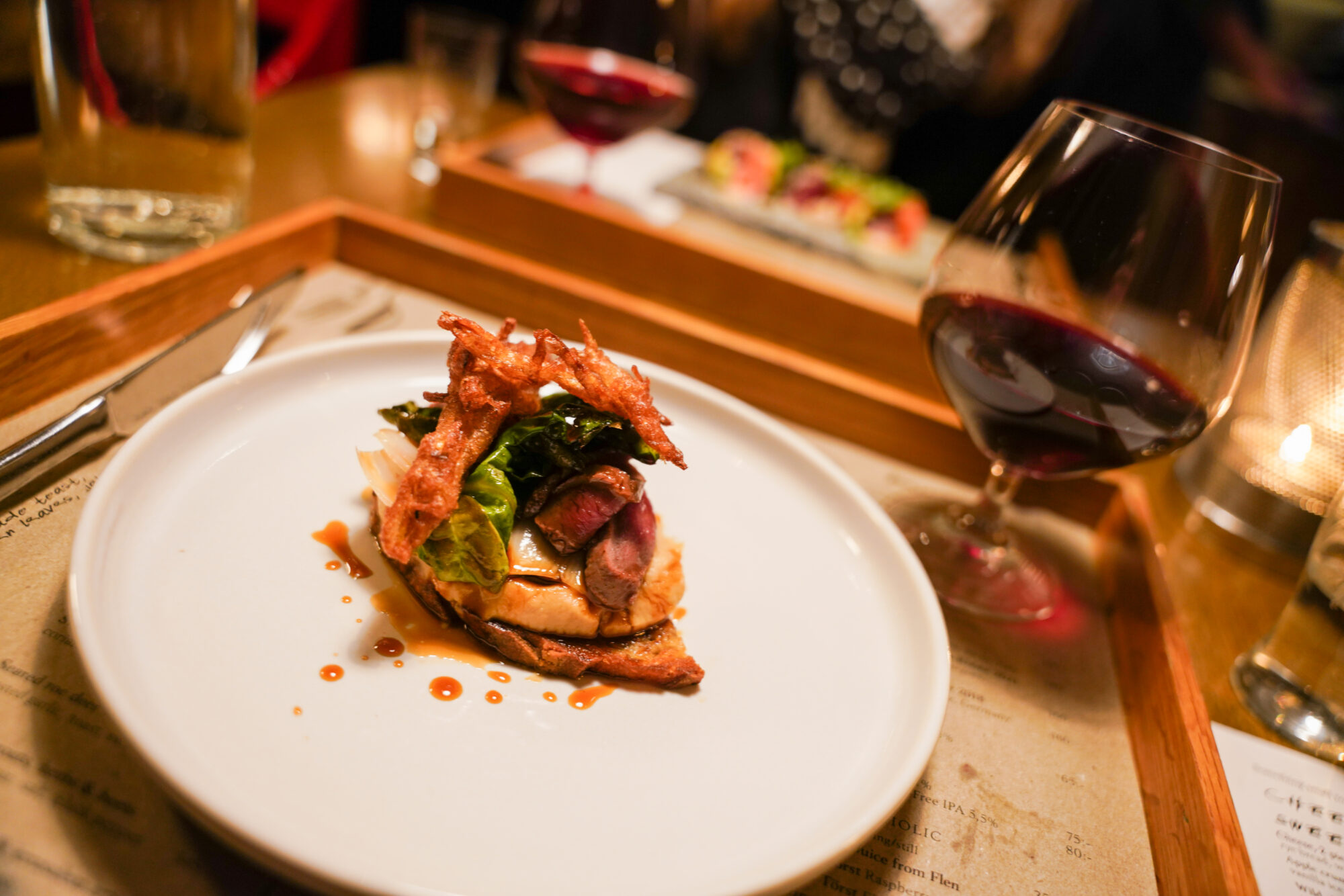 Matbaren is another medium-sized plates spot where you order dishes one by one in succession, which is a unique approach to dining that we ended up loving. The vibe is modern and trendy with a touch of upscale hipster for good measure. Standout dishes we tried were the whitefish roe (a deep-fried kale slice topped with a generous amount of roe, sour cream, red onion, and lemon), the seared deer (with celeriac cream and roasted garlic that lent a decadent French onion soup flavor), and the steamed beef buns (with brisket, chipotle mayo, pickled peppers, and fried onions).
Matbaren is located in the Grand Hotel at Södra Blasieholmshamnen 6, 111 48 just north of Old Town near the Kungsträdgården metro station.
Kagges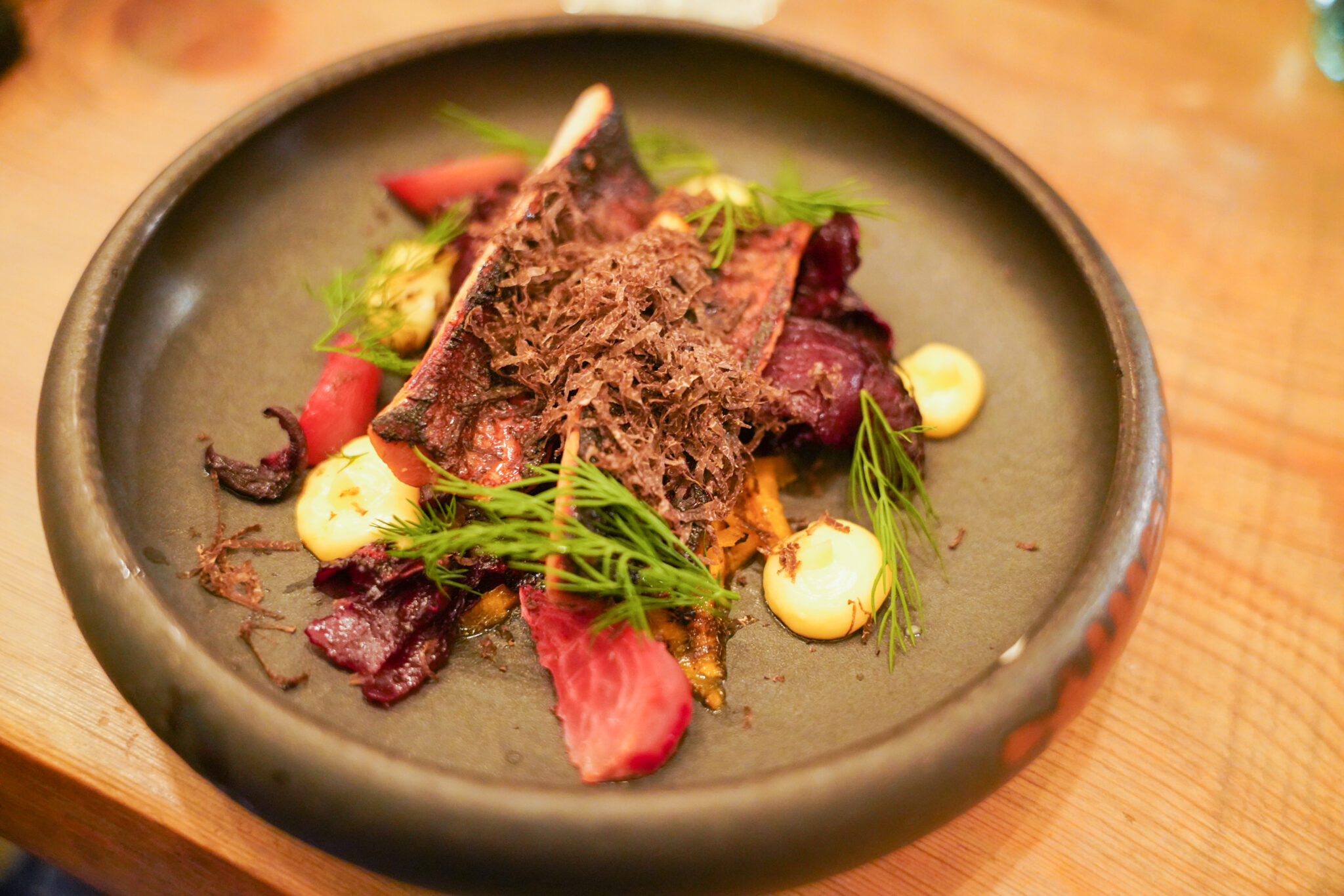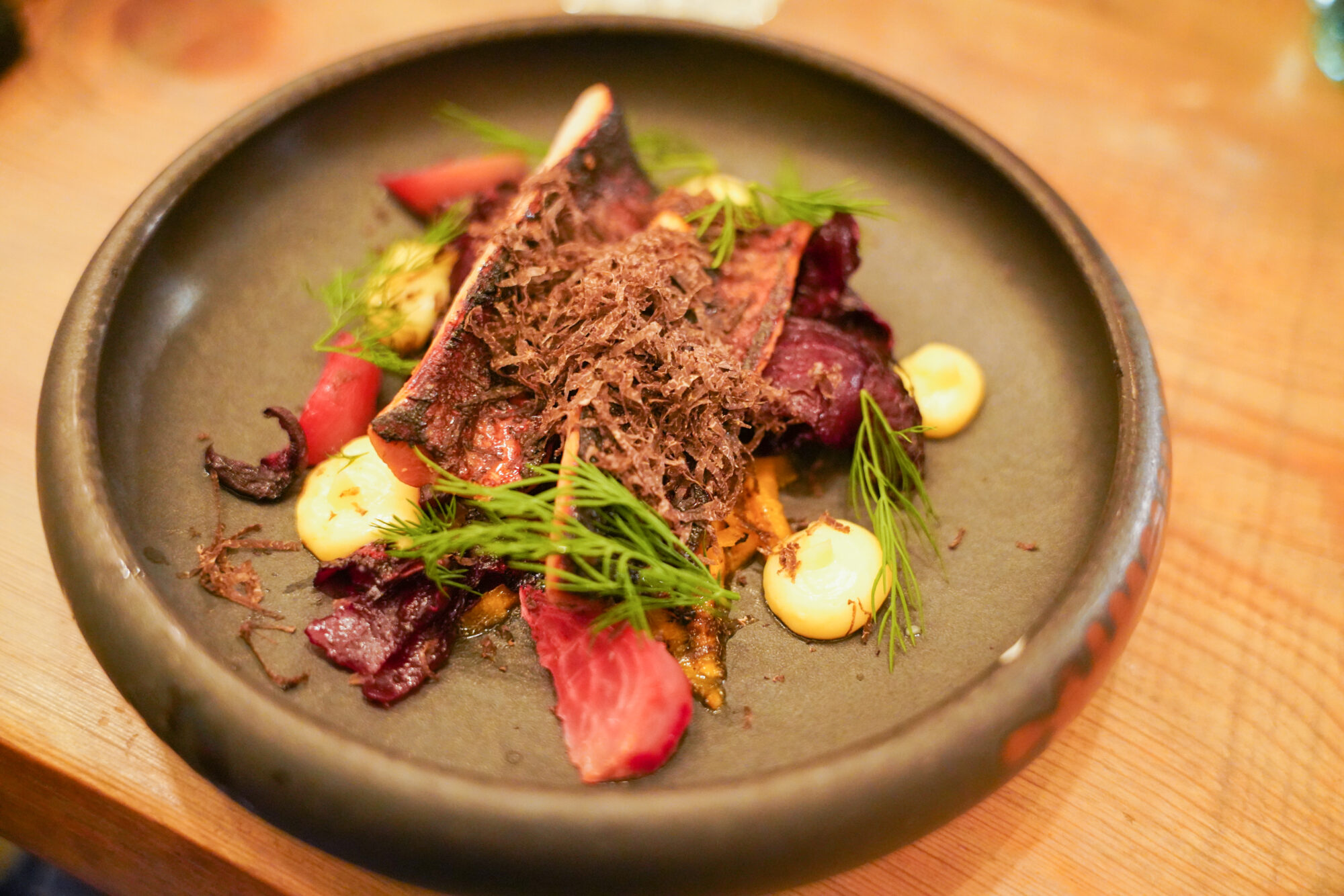 Kagges is an intimate spot in Old Town that uses traditional Nordic ingredients in creative medium-sized plates. The rye bread starter is served on top of a hollowed-out piece of birch trunk with a mound of smoked butter inside that softens from the heat of the freshly made bread. We tried garfish here which had an amazing crab-like texture, and also sweetbreads which were cooked schnitzel style. The extremely tender venison was also a favorite with an herbed coffee seasoning and a creamy cabbage and artichoke side dish. But don't sleep on dessert – our minds were blown by the bread pudding topped with fennel ice cream, beets, lemon curd, and a crunchy meringue.
Kagges is located at Lilla Nygatan 21, 111 28 in Old Town.
Fabrique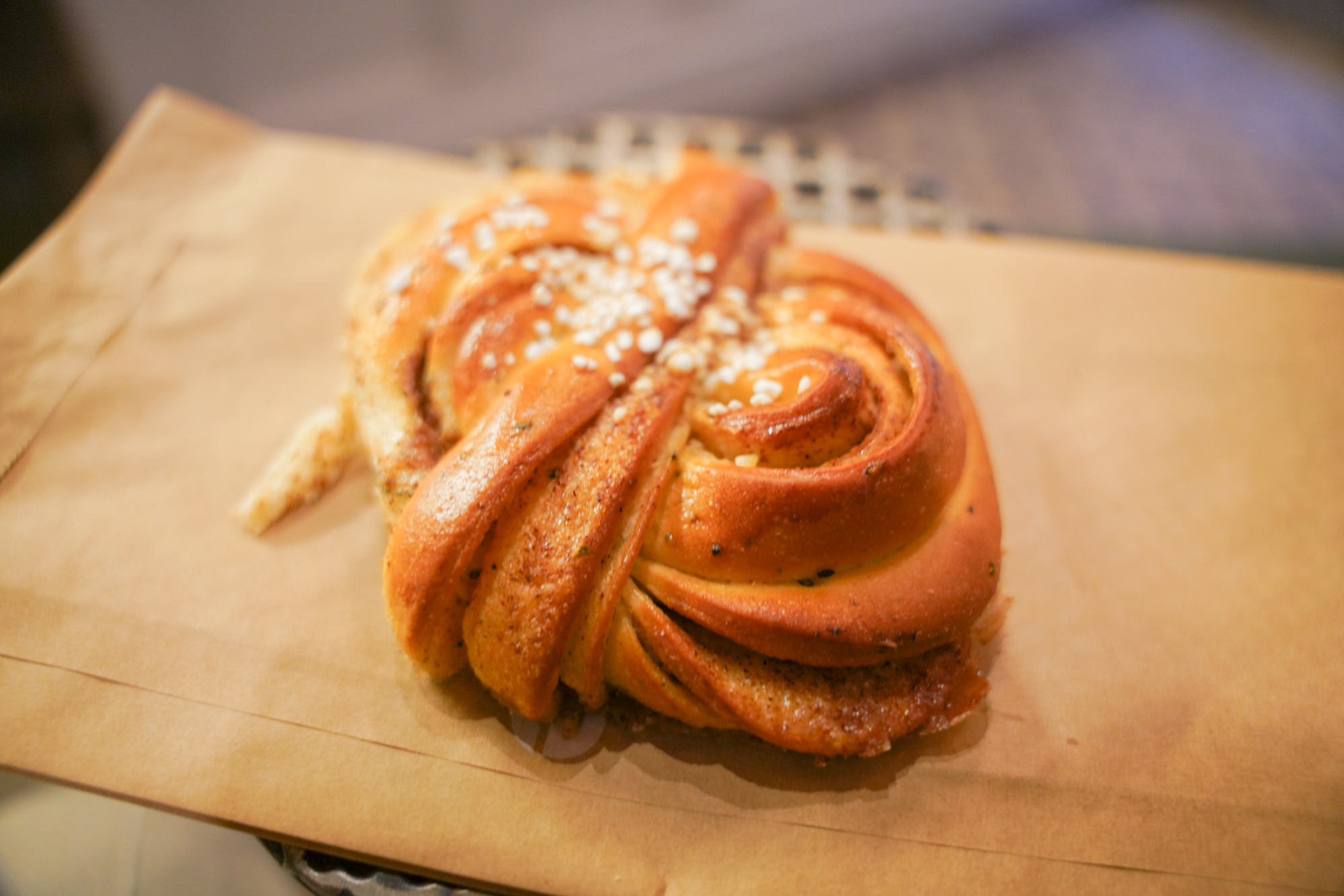 Fabrique is a bakery with several locations around Stockholm and even internationally, which initially made us a little suspect. But have no fear, their kanelbullar were some of the best we tried. In addition to buns and other sweet pastries, they also offer beautiful rustic breads and sandwiches.
Fabrique has several locations around Stockholm. Their Old Town location is at Lilla Nygatan 12, 111 28.
Skeppsbro Bakery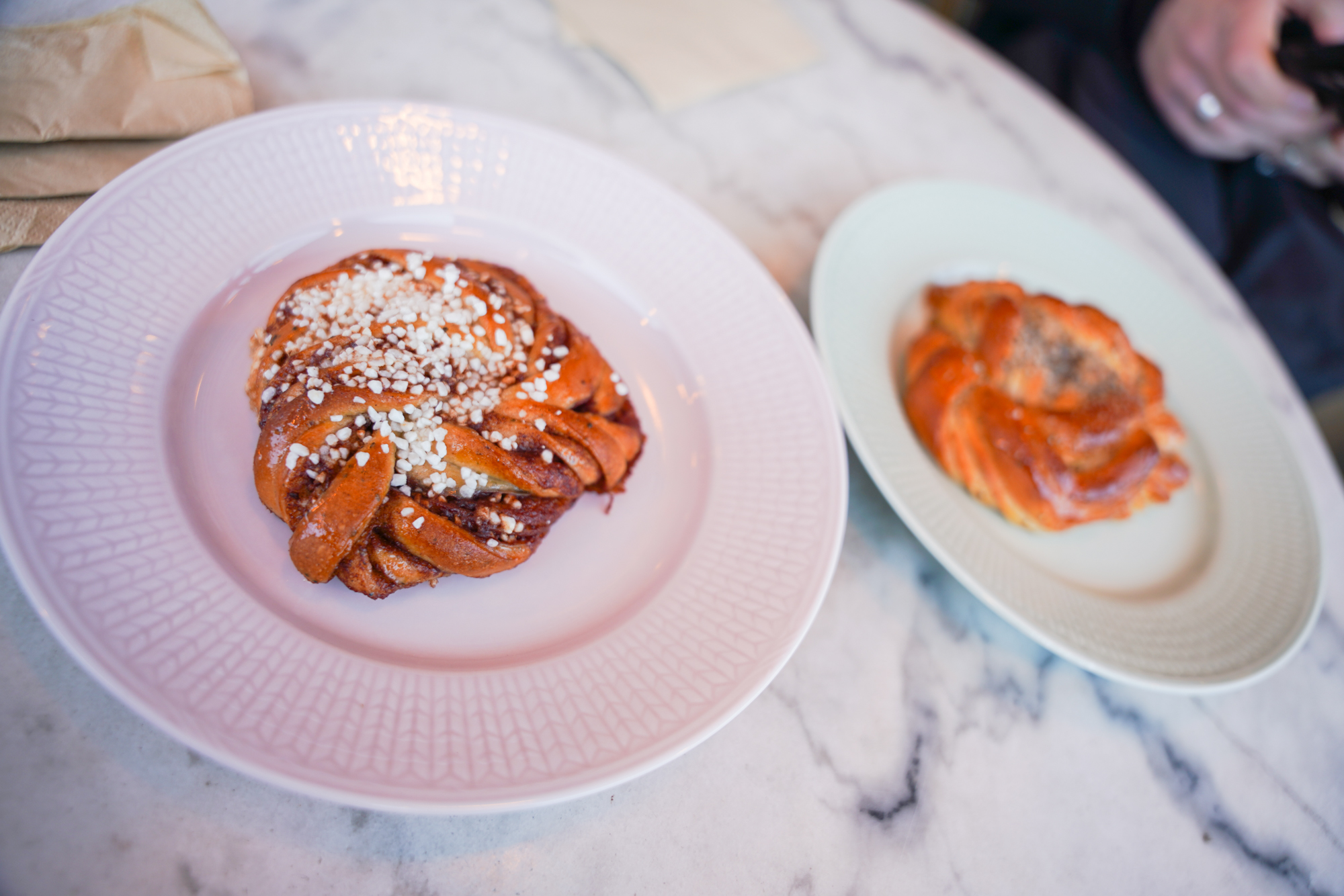 Skeppsbro Bakery had by far the best kanelbullar we tried in Stockholm. The bun was gooey, buttery, and intensely flavored with cinnamon and a hint of cardamom (for even more cardamom flavor, try a cardamom bun here- one of each is a perfect order for two). We also got to sample one of their leavened breads which had a great depth of flavor and delicate crumb. The only downside was that the place was packed on a Saturday morning and we had to sit outside, which wasn't really a hardship given the outdoor heaters and the view.
Skeppsbro Bakery is located at Tullhus 1, Skeppsbron 21, 111 30 in Old Town.
Do you have a favorite coffee shop, bakery, or restaurant in Stockholm from your visit? Comment below to share!
Book a Train Ticket in Europe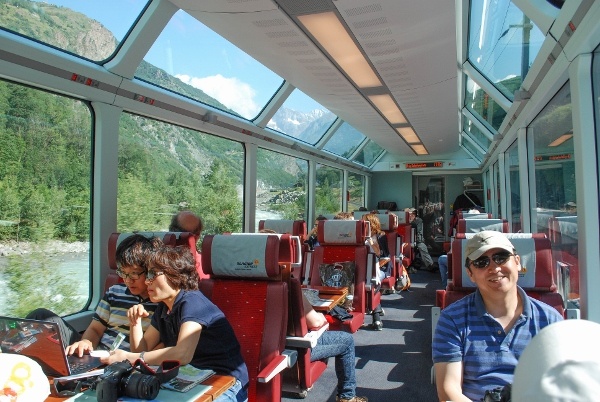 Want to learn more? Check out our Omio review!
About Angie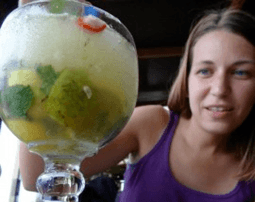 About the Author: Angie is a contributing author. She has been to nearly 60 countries and seeks out the best restaurants, bars, bakeries, and other unique food items wherever she goes- often with her husband, Jeremy.