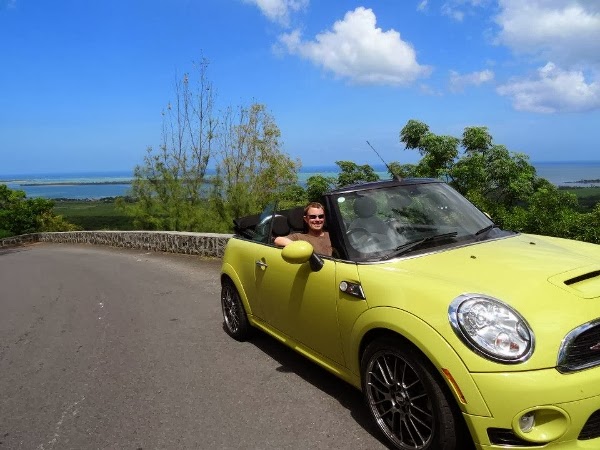 Meet the "banana mobile."
This tricked out convertible Mini Cooper Works from our friends at Maki Rental Cars was our mode of transport for an incredible five-day journey checking out the things to see in Mauritius.
With a GPS in hand, reservations at two Mauritius hotels (Bon Azur and the Hilton Mauritius) and a long list of attractions to visit, we made it our goal to see the side of Mauritius you don't get when sitting idly by at a fancy resort.
But what is it like to drive in this island nation located in the middle of the Indian ocean? As it turns out, it is not that bad at all!