Last Updated on May 14, 2021 by Jeremy
Disclaimers: Our site uses demographic data, email opt-ins, display advertising, and affiliate links. Please check out our Terms and Conditions for more information. Listed prices and attraction details may have changed since our visit and initial publication.
On our trip to Tybee Island, we knew we wanted to find a way to get out on the water either in a kayak, standup paddleboard, or even a boat. It didn't take long until we stumbled upon Sea Kayak Georiga and saw an array of tour options available (many to Little Tybee Island) and we signed up right away.
But, as it turns out, the tides around Tybee Island are quite significant and influence a lot about the water activities you can enjoy here- specifically around when you are able to go out on the water to begin with.
For us, this meant a morning tour, and we set our alarm for an early wake-up to enjoy this one!
Little Tybee Island with Sea Kayak Georgia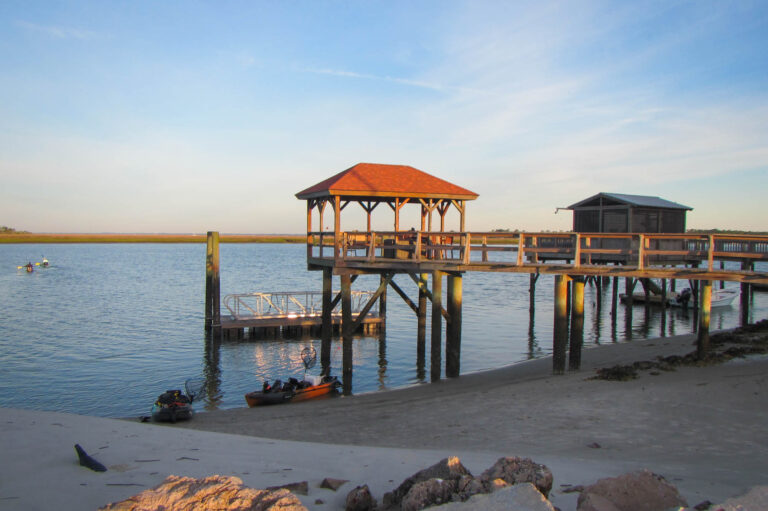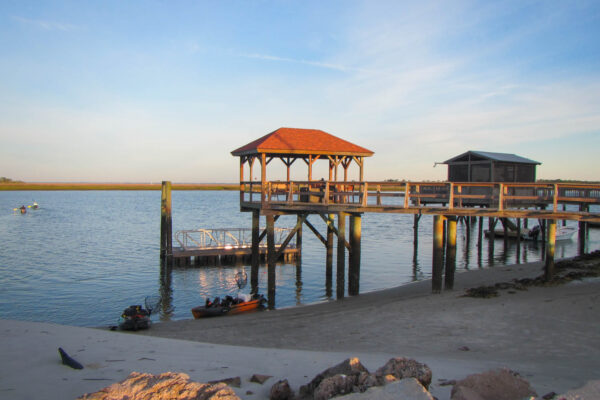 Your day begins with a safety brief, kayaking instructions, and a summary of what we hope to see while safely on the shoreline- a staple in almost every kayak tour we've ever been on.
As our tour was going to Little Tybee Island, we were told that our itinerary would cross Tybee Creek, head out towards the open sea with the outgoing current, animal watching on the way, get out and explore the island on foot for roughly an hour, and then make the return trip to Tybee with the assistance of the incoming current.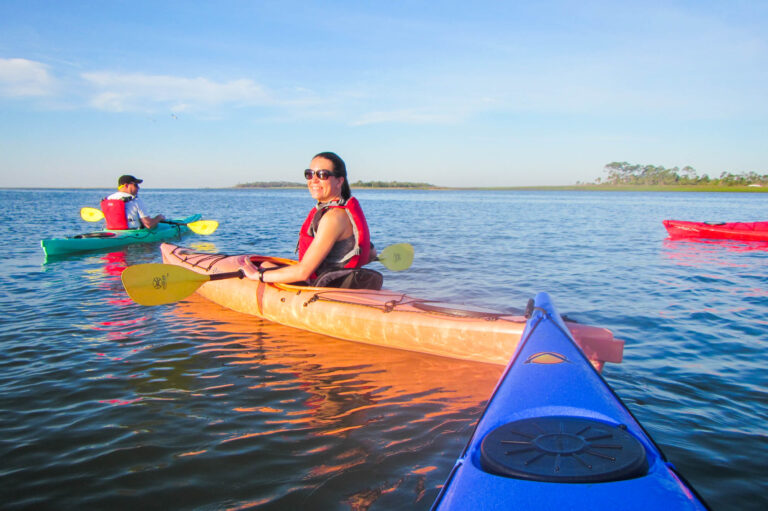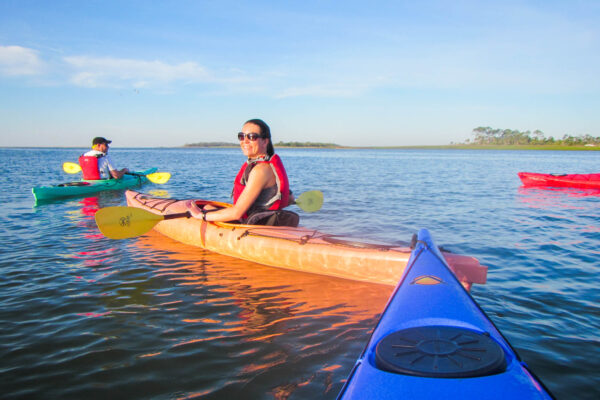 Apart from some bugs, the day started out as a gorgeous morning with very calm tides and after casting off we made short work of crossing Tybee Creek and disembarking at Little Tybee. We were able to see some oysters visible during low tide along the shore, but struck out on seeing other wildlife like sharks, dolphins, or stingrays which are known to pass through (the latter at certain times of the year- we were likely a bit too early in late April).
When we came to shore at Little Tybee, we had found that the wind had picked up and the current was moving in faster than anticipated, so we had to carry our kayaks a few hundred feet to a safer docking point (which was a good thing because our original spot was covered in water quickly).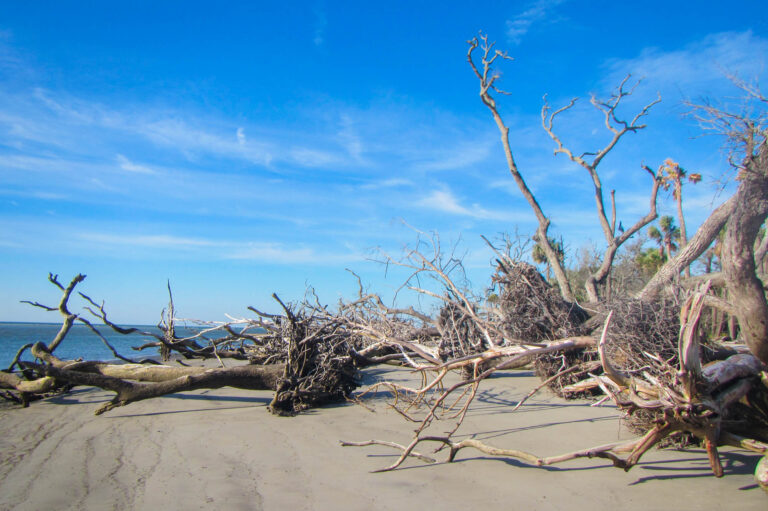 On the shore, we got to witness a landscape that can only be described as eerie. As erosion is a very big concern on Tybee and Little Tybee, over time the shoreline has been overtaken by the ocean. This has caused the trees on the island to fall over and become essentially massive pieces of driftwood. To call the stretch of beach a tree graveyard may be an understatement, as the intense currents have also claimed a few boats that you can see visible as well.
Perhaps what is most interesting was that we were told at high tide some of these trees are even picked up in the current, so the landscape of the trees on the beach is prone to change as well- neat!
After navigating the stretch of trees we reached a pristine, white sand beach and watched the sand dance across the surface as the wind picked up. From there, we made our way back through the maze of felled trees back to our kayaks to discover that the wind had picked up even more- causing immense waves on the surface of the water.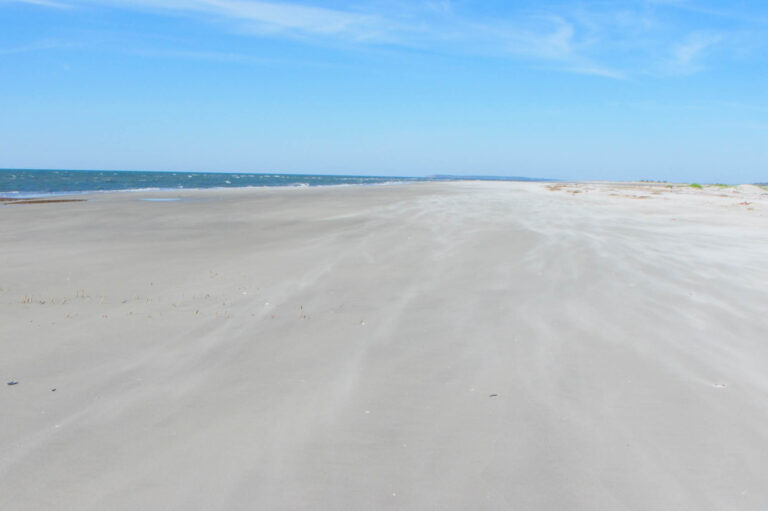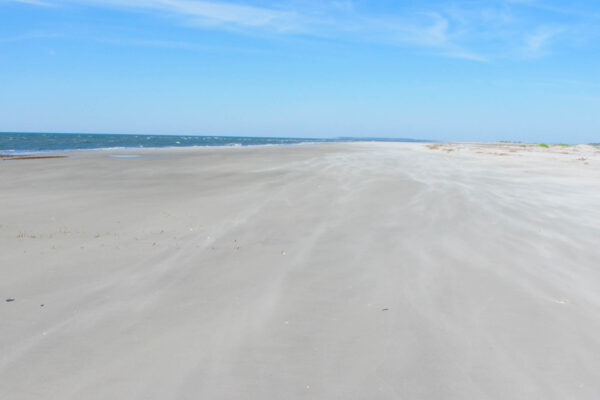 This is where things got intense as the kayak trip back to Tybee Island was among the hardest we've ever had. This was an outlier for most trips, as we were later told, but what was occurring was that the wind was moving in the opposite direction of the tide. So while the currents were pulling us closer to Tybee (as was designed), the wind was working against us. 75 arduous minutes (and a few breaks at a sandbar and outer section of Tybee Island) later, we made it back to shore and were ready for a well-earned beer!
I have no doubt in my mind that if the wind was that bad in the morning we would've had a canceled trip on our hands, but even with that I have to say I'm glad we got to get out on the water when we did. As the tides are indeed quite crazy, you really have to take what you can get when kayaking Tybee Island!
Nature Really is the Guide When Kayaking Little Tybee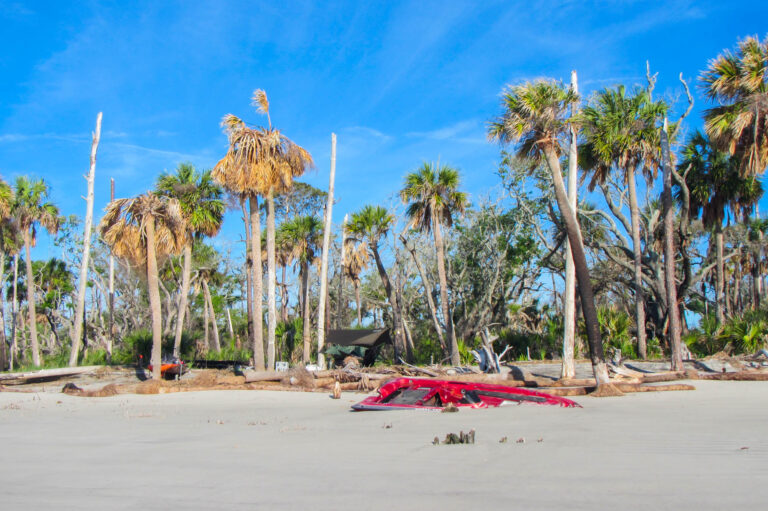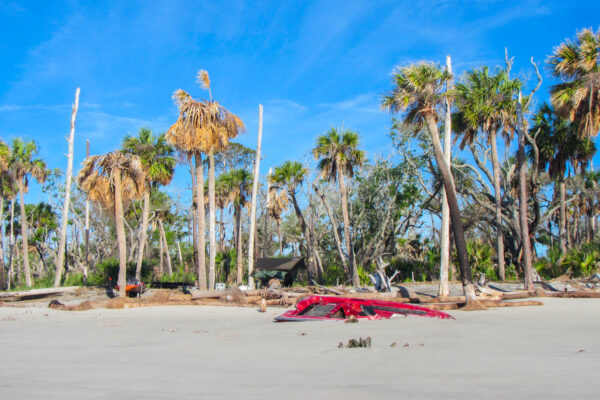 We can't re-iterate enough that when it comes to kayaking around Tybee Island, humans have very little control over the departure times (and, really, the experience at large). The reason for this is because the tides around Tybee Island are quite significant and result in fairly strong currents flowing in and out of nearby Tybee Creek (which tours must cross to reach Little Tybee Island).
We truly saw the power of this on our return trip- you really are at the mercy of the tides and wind.
Tours are often structured in such a way that you ride the outgoing current towards your landing point on Little Tybee and then catch the inbound current to help take you back to shore. To do so, tours may start as early as 7:30 am (our tour) or as late as 2 pm in order to have the best possible conditions for your outing.
The schedule for the tides is generally known well in advance, but if you are visiting over fixed dates you are at the mercy of the tides for your departure times if this is an activity you wish to enjoy.
As such, if you're looking to get out on the water at Tybee Island, the best thing you can do is be flexible- you have little to no control over this one. From there, the next best things you can do is load up on ample sunscreen and bug spray as both can be, at times, intense. The bugs in particular at dawn were troublesome on the shore, and since we forgot to pack bug spray I got bit no fewer than 60 times on my arms and legs (thankfully the itchiness only lasted a couple of days).
Overall, despite the wind and the intense journey back to shore, we loved our outing to Little Tybee Island with Sea Kayak Georgia. Seeing this part of the state from a kayak will go down as one of our favorite memories and we'd gladly do it again on a return visit- wind and all.
Looking to get out on the water on Tybee Island? Check out Sea Kayak Georgia for their tours!
Looking where to stay on Tybee Island during your visit? Check out our article at the previous link with some things you need to be aware of when booking!
About Jeremy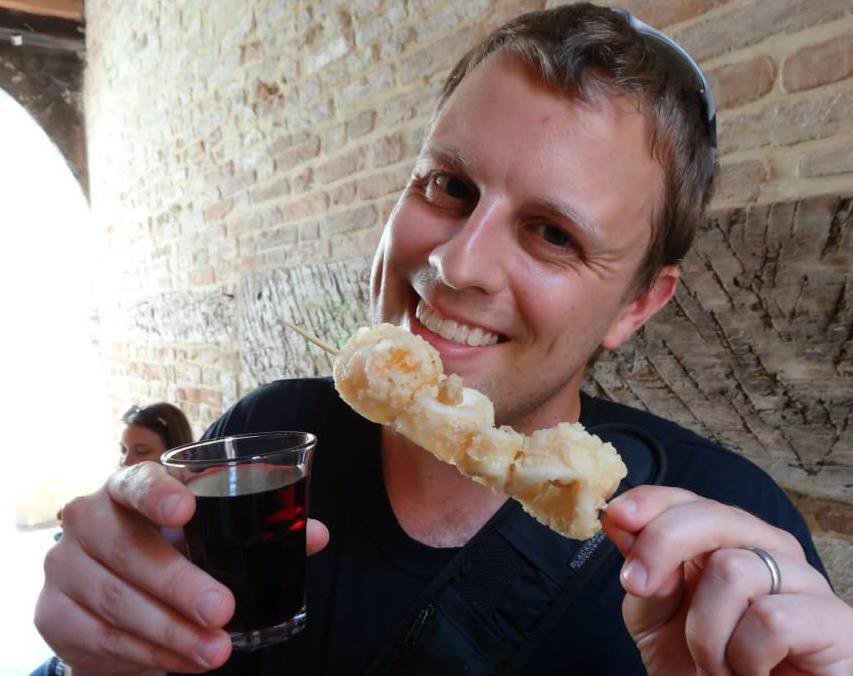 About the Author: Jeremy is a full-time travel writer based in Pittsburgh and primary author of this site. He has been to 70+ countries on five continents and seeks out new food, adventure activities, and off-the-beaten-path experiences wherever he travels.