Last Updated on January 23, 2023 by Jeremy
Disclaimers: Our site uses demographic data, email opt-ins, display advertising, and affiliate links. Please check out our Terms and Conditions for more information. Listed prices and attraction details may have changed since our visit and initial publication.
Tybee Island is a small, approximately 3.3 square mile island located about 30 minutes outside of Savannah that is popular for both day-trippers and vacationers alike.
During our visit to the area, we opted to spend a weekend in order to take in all the sights and really see what Tybee Island was all about.
But prior to booking, we had come across an interesting phenomenon with regards to accommodations on Tybee- the options are either primarily older-looking motels (admittedly with recently updated rooms) or apartment rentals! We decided to go for a private apartment rental and did not look back.
In this one, we wanted to discuss why we did that and also highlight some things to think about when booking a hotel on Tybee Island as the accommodation concerns are a bit unique here.
Tybee Accommodations Have Some Unique Features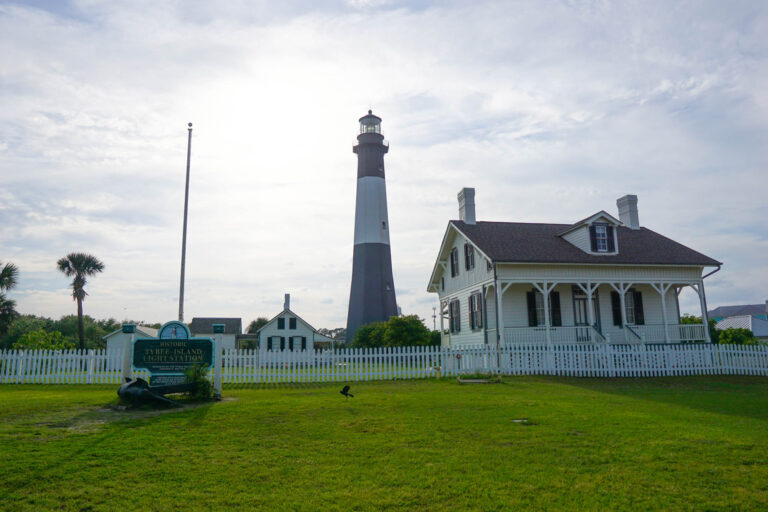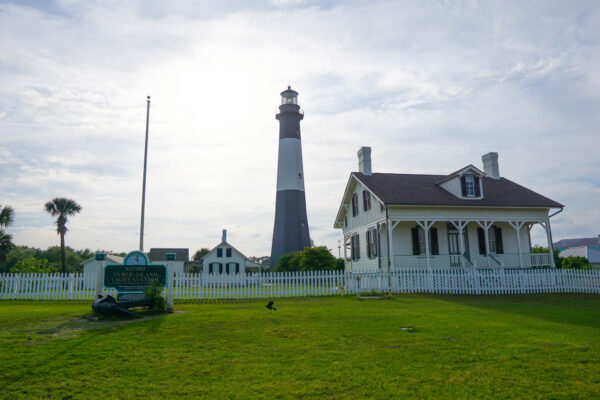 When you start looking for accommodations on Tybee Island, the very first thing you're going to notice is that there are limited options directly on the beach. (Click here to check them out.) As a beach destination, you'd instinctively think there would be a lot of options, but this doesn't really seem to be the case here.
The reason for this is partly because of how Tybee Island is structured. The island features one main street (US-80 / Butler Avenue) which runs the entire length of the island just about one block away from the beach. Access to the beach comes from a number of side streets that run a couple of hundred feet to the shore, and the vast majority of these side streets have private residences built on them.
There is only one small section of street that runs along the beach properly (Strand Avenue between 18th and Tybrisa Street to the south), and a lot of this real estate is taken up by a public parking lot as well as beachside bars and restaurants- not hotels.
The area between 14th and 17th Street would be what we call the main business district of Tybee too. If you want to be close to shops and restaurants, this would be an ideal location although note that some of the more famous restaurants on Tybee Island are on the opposite side of the island.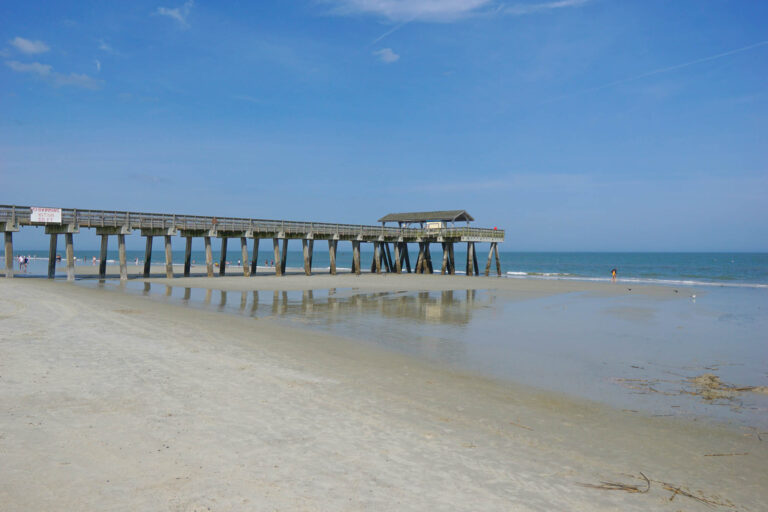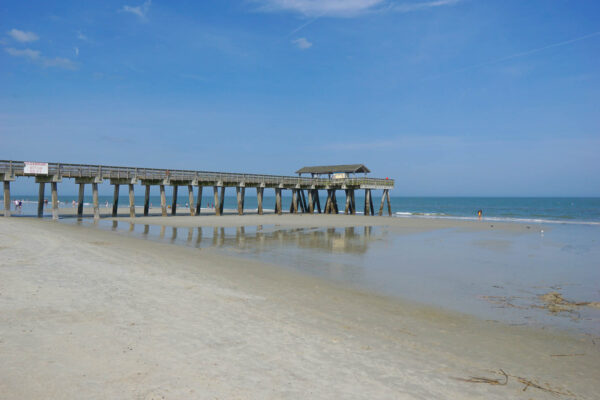 When it comes to "beach-front hotels" on the island, Hotel Tybee may be among one of the only ones that exist on the eastern side of US-80 / Butler Avenue and has a sufficient number of ocean-view rooms. The rest, sadly, are either on the western side of the street or along the side streets leading to the ocean (often without views). These are in close enough proximity that just about everyone will have an easy walk to the shore, but is something that will likely jump out at you when you are looking to book.
For those who wish to get closer to the water, odds are good you'll need to look into private apartment rentals as a good percentage of all of the residences closer to the beach are available to rent.
From there, perhaps the biggest question you may need to consider when visiting Tybee Island is not the amenities of the property but rather the parking situation.
The Biggest Thing To Look For on Tybee? A Parking Pass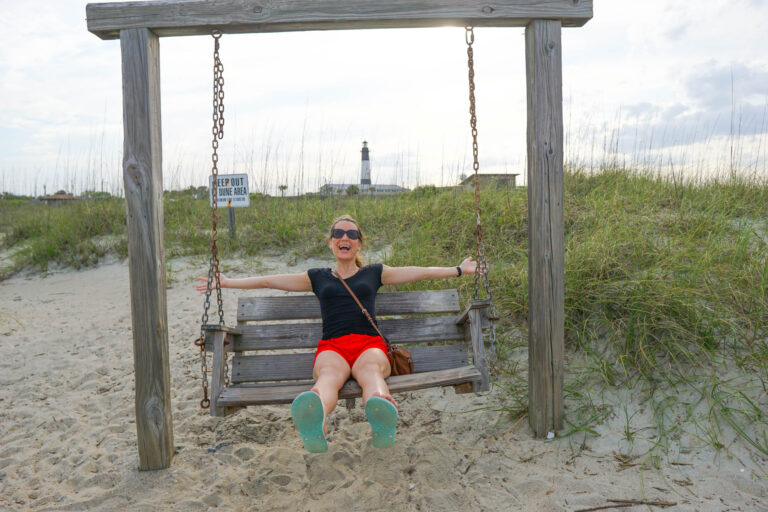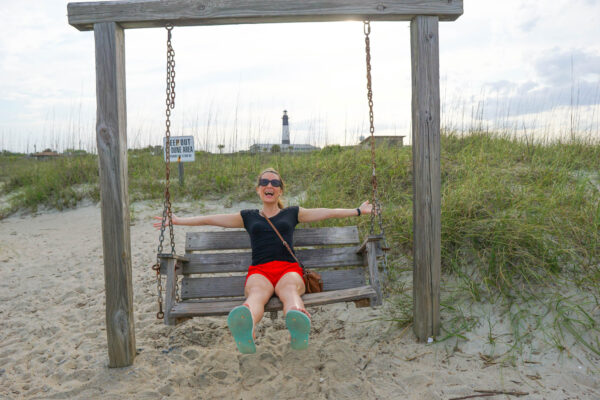 To us, the biggest issue you should look into when deciding where to stay on Tybee Island is whether or not your accommodation offers a parking pass or private parking lot. Seriously!
The reason for this is that there are no free public parking spaces anywhere on Tybee Island. None. Zero. Every single public spot is metered via either a proper meter and/or using the parking app on your phone. Some private businesses have lots for customers (as is the case in some hotels and restaurants) but if you want to drive to the main beach (or to North Beach- highly recommended), the lighthouse (near North Beach), or need to park, well, anywhere else beyond these, you're going to have to pay- and it is expensive.
In early 2021, Tybee Island charged $3.50/hour for parking and had enforcement between 8am to 8pm seven days a week. I'll save you from doing math as that translates to $42/day to park a car anywhere on the island and we saw probably a dozen employees checking on cars during our short weekend stay. It is intense, shockingly expensive, and you will get a ticket if you mess up feeding the meter.
When we had our accommodation search down to two apartment rentals, both roughly the same price, we noted that one offered a free parking pass to be used anywhere on the island while the other did not. Over our three-day stay that was $126 saved and allowed us to have more money for meals out at Tybee Island restaurants!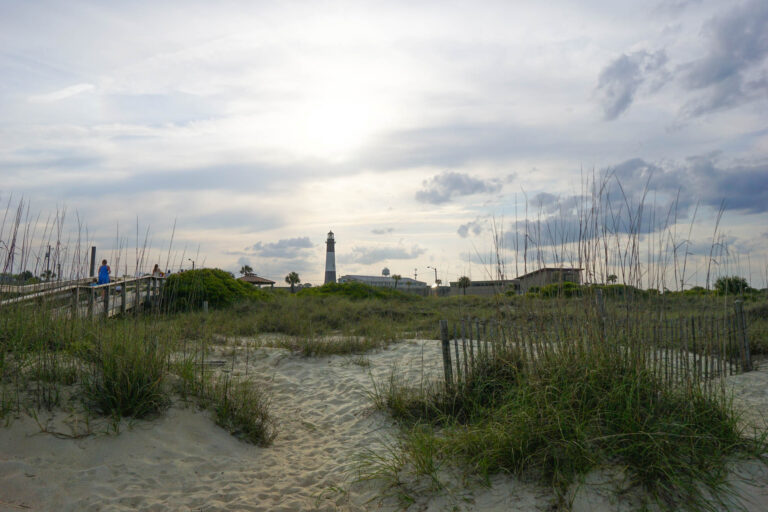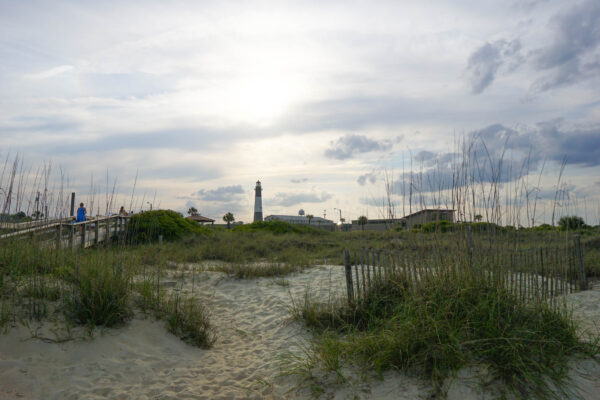 If you do end up staying at a private apartment with a parking pass, just be sure to be mindful to return your pass at the end of your visit as many hosts are quite protective of them- they are not cheap!
We have one final thing to note and that is that Tybee Island is popular, especially on weekends with good weather. We stayed at a rental on 17th Street just a few feet away from the public parking lot, and on busy days there was a long line of cars attempting to get into the lot and taking up a good amount of the street parking in and around the southern-most stretch of Tybee Island (around the lot). This is another important consideration to have because depending on your car needs, you may have trouble finding spots close to the beach at all!
Thankfully, in these situations, you can head just a few blocks north along US-80 / Butler Avenue and find spots opening up quickly. But just be prepared for a disproportionate amount of traffic on weekends with prime weather. Having a spot all your own without the risk of losing it is another very serious concern you may have on select days (although we were fortunate enough to always find a street spot near our rental as people leave at regular intervals throughout the day).
Overall, you really can't go wrong with either accommodation type when visiting Tybee. Nearly every property along the main road is still within close enough proximity to the beach that you can walk to it with ease. Just go into your trip expecting limited options with proper ocean-view rooms and be wary of the parking situation and you'll be good to go for your stay on the island!
Click here to look for hotels on Tybee Island and click here to look for private apartment rentals!
Do you have a favorite place to stay when exploring Tybee Island? Comment below to share!
On your way in or out of Tybee Island, don't forget to make a stop at Fort Pulaski National Monument to learn more about the Civil War-era fort and battle that took place on the site!
About Jeremy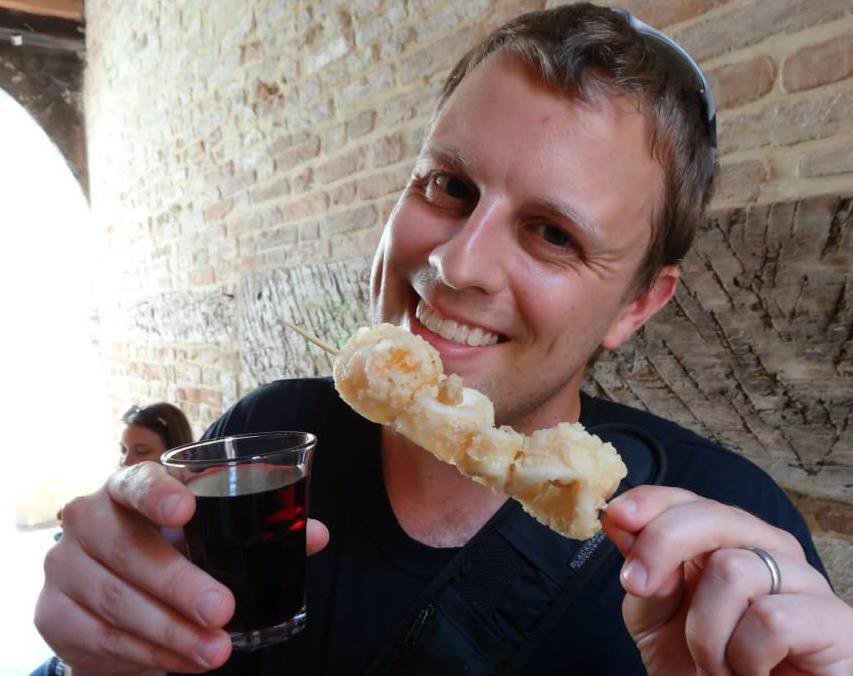 About the Author: Jeremy is a full-time travel writer based in Pittsburgh and primary author of this site. He has been to 70+ countries on five continents and seeks out new food, adventure activities, and off-the-beaten-path experiences wherever he travels.