Published by Kendrick. Last Updated on August 26, 2019.
Disclaimers: Our site uses demographic data, email opt-ins, display advertising, and affiliate links. Please check out our Terms and Conditions for more information. Listed prices and attraction details may have changed since our visit and initial publication.
Named one of the New Seven Wonders of Nature, the Puerto Princesa Underground River lives up to its name. Hands down, it is one of the most amazing places I have ever visited during my one year round the world adventure.
Formally known as the Puerto Princesa Subterranean River National Park, the underground river is known as the second longest in the world, and was previously thought to be the longest. That was until they found an even longer underground river in Mexico.
My journey to the Puerto Princesa Underground River began in Manila when we boarded Cebu Pacific Airways to the famous island of Palawan. Currently, there is only one international flight that goes to Palawan, and that's from Taiwan. However, there is talk of opening more direct international routes in the coming years, which will bring in more tourists worldwide.
A Full Day Tour of the Puerto Princesa Underground River for Under $40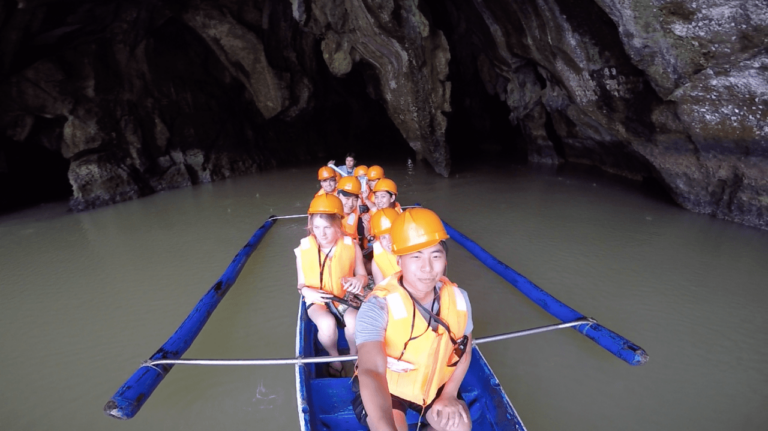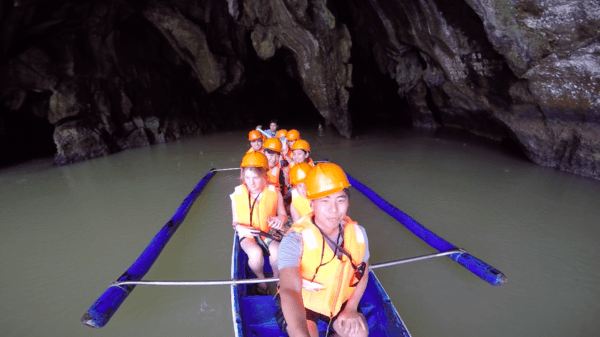 Upon arriving at Puerto Princesa, my cousin Archie immediately booked a tour through our hotel, Canvas Boutique Hotel, to go to the Underground River the following day.
The cost of the tour is P1840 or $36.61 USD, and includes:
• Canoe ride into the Underground River
• Entrance fee to the Puerto Princesa Underground River
• Audio tour guide once inside the underground river
• Hotel pickup and drop off
• Mini-van ride to the city of Sabang
• Boat ride from Sabang to the beach near the underground river
• Lunch buffet
At 6:30AM, Explore Island, the same company we hired for our city and island hopping tour, picked everyone up. Our tour group consisted of me, Archie, his girlfriend Carol, an American couple, and two girls from Australia.
The moment we arrived in Sabang, we were loaded into boats that took us to this pristine beach just outside the Puerto Princesa Underground River. This was one of the most picturesque beach I have ever visited, and was happy to be able to snap many awesome pictures.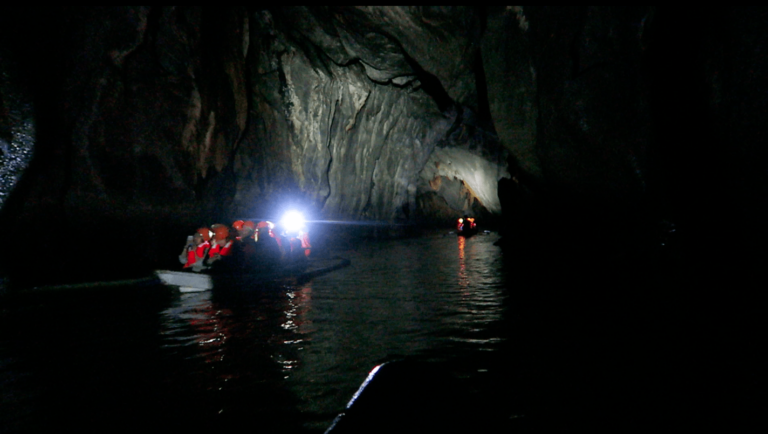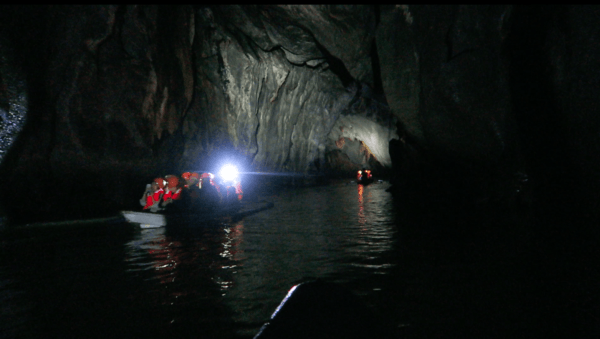 Shortly after, we made our way inlands toward the underground river entrance. As we were loaded into canoes, I requested to be put in front so I could create some video footage with my GoPro, and thankfully, my request was granted!
The boat ride was one of the most surreal experience ever! I was in awe looking at the rock formations while I listened to the audio guided tour. It was extremely well done, and something I highly recommend!
As the tour continued, bats swooped throughout the cave directly above us. As tempting as it is, it is actually not a good idea to look up because water droplets contaminated with all sorts of biological entities could fall in our mouth, causing you to get sick. But also, bat droppings could also fall in your mouth… not exactly a pleasant way to finish the tour right?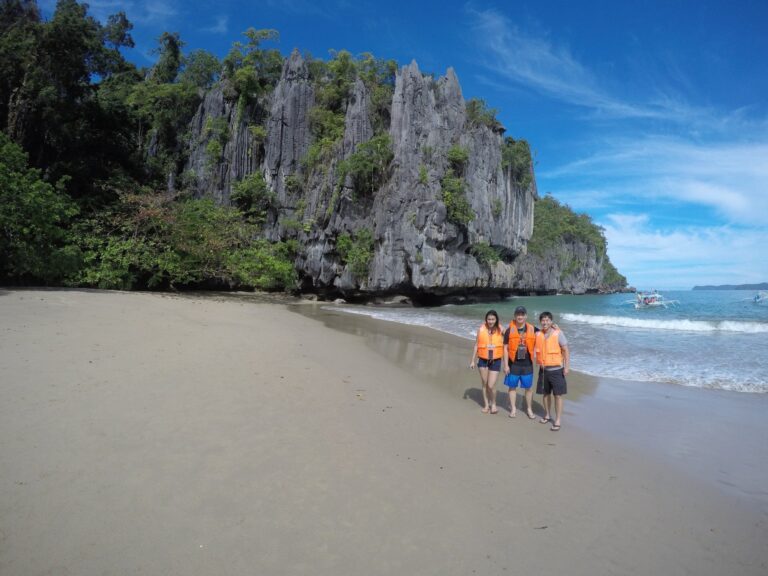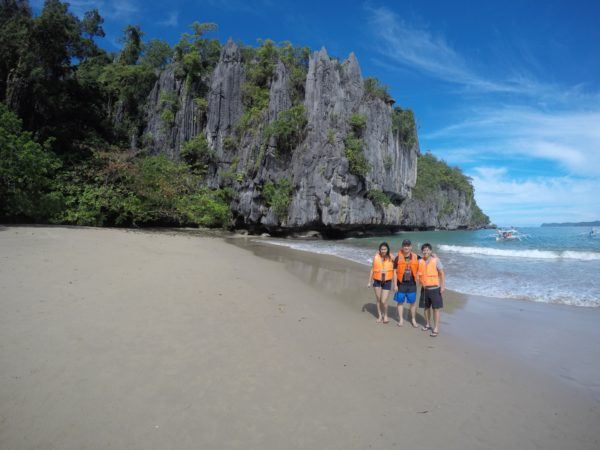 The tour itself takes approximately half and hour, and is quite gentle. Apparently, tourists used to be able to leave the canoe to wander around on foot until too many were spooked by the giant tarantulas that come crawling out of the rocks!
After the canoe ride is over, everyone starts walking back to the boats with very fond memories of one of the world's true wonder of nature. We had the buffet afterwards which wasn't very good but I can't say enough how amazing the underground river tour was! The Puerto Princesa Underground River truly lived up to it's title as one of the Seven Wonders of Nature, and is a MUST SEE if you are planning a trip to the Philippines. You will not be disappointed!
About Kendrick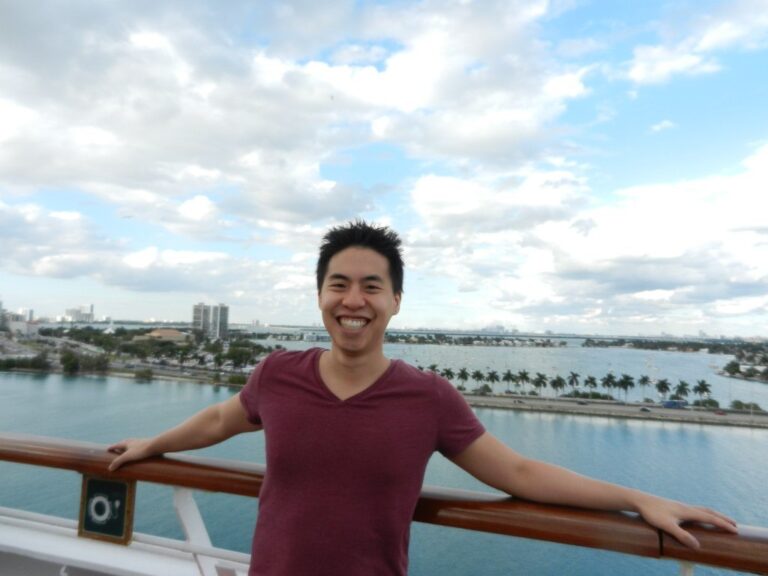 About the Author: Kendrick of Travel and Live Free was a contributing author to share stories from his trip around the world from 2016 to 2017. He now has the goal to visit every country in the world in the next few years.