Last Updated on August 26, 2019 by Kendrick
Disclaimers: Our site uses demographic data, email opt-ins, display advertising, and affiliate links. Please check out our Terms and Conditions for more information. Listed prices and attraction details may have changed since our visit and initial publication.
Puerto Princesa is not just a launching point to see the famous Underground River in the Philippines, it is also a city full of fun activities you can't find anywhere else.
Here are 6 activities you cannot miss when visiting Puerto Princesa in the island of Palawan:
1) Join the Honda Bay Island Hopping Tour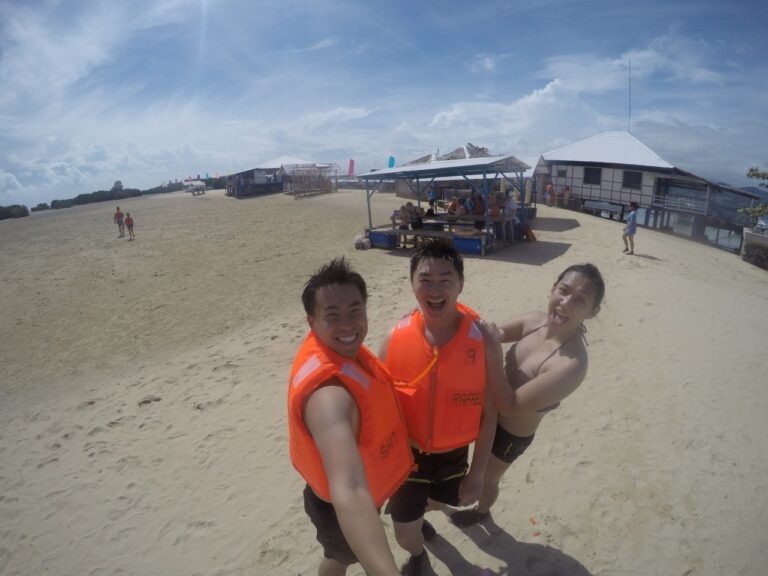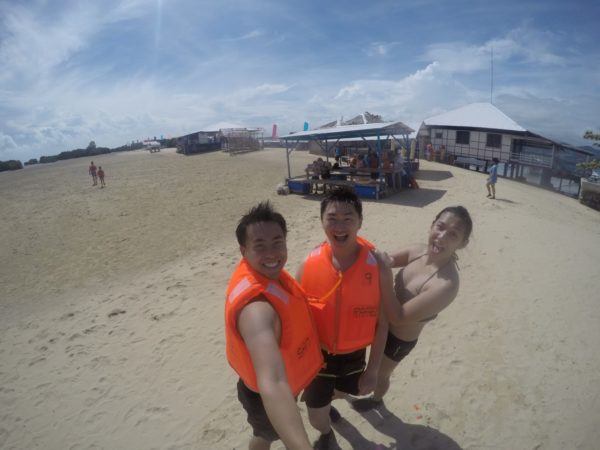 Located by the city of Puerto Princesa, you can find any local operators to take you on an island hopping tour of Honda Bay. You will be taken to three major islands: Starfish, Luli, and Cowrie island.
Starfish island is quite honestly the worst of the three because I didn't see that many starfish. The snorkelling here is also not that great, but fear not, this is just the first of the three.
Did you know that Luli island is considered to be Philippine's 7108th island? "Luli", which means going up and down, is actually an island that submerges underwater during high tides and resurfaces during low tide. During high tide, Philippine's will "only" have 7107 islands, but during high tide, it becomes the 7108th one.
Besides this cool fact, this is also a great beach to visit if you love swimming or snorkelling. You can buy bread to feed to the fishes to attract more of them during snorkelling. They also have diving boards, and a nice area to lounge around and enjoy a beer. This is probably the best of the three islands!
Cowrie Island is not only know for it's coral and small fishes, this is the place you want to visit if you are a foodie. This is typically the island where they hold buffets, allowing you to eat to your hearts content.
2) Palawan Massacre Memorial Site
Be prepared, this is a very interesting, yet incredibly grim site. During World War 2, the Japanese soldiers took American POWs, put them in bunkers, which were doused in gasoline, burning them alive. Out of the 150 Americans, only 11 survived.
This memorial site does a great job of commemorating the soldier's bravery during the war.
3) Butterfly Eco Garden and Tribal Village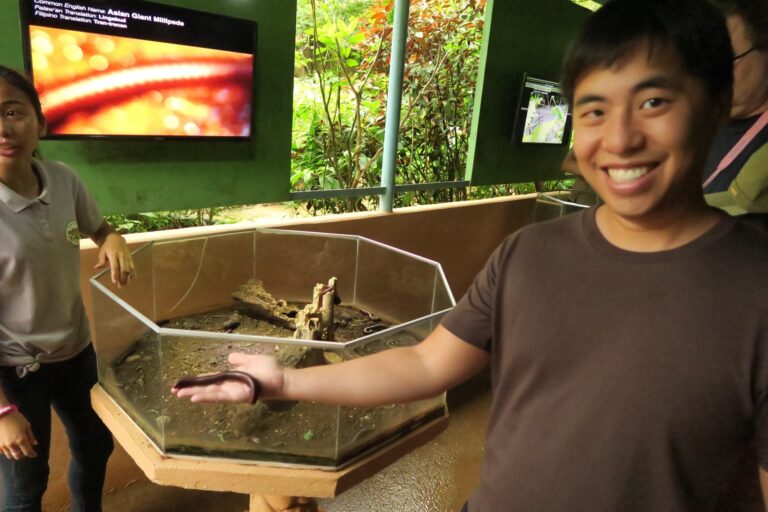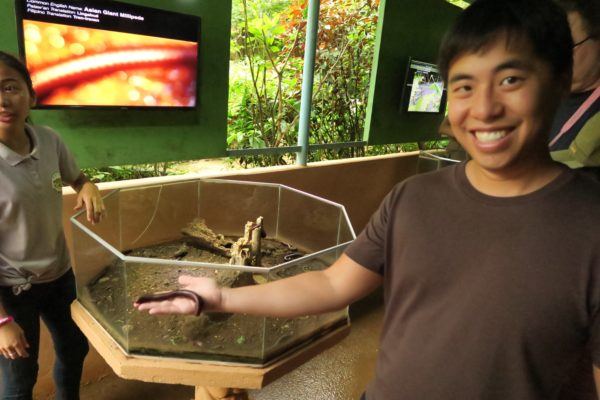 At the Butterfly Eco Garden, one of the main attractions is interacting with various animals. I personally held a millipede, gecko, and a snake, but chickened out when it came to the poisonous scorpion (for obvious reasons).
They'll also have a classroom style presentation of the indigenous Palawan tribes playing their music and showing you their way of life from carrying items on their hand made basket to using their blow dart to hunt wild animals. This was an educational experience and I loved every minute of it.
4) Baker's Hill
Picture Shrek living in the Shire from the Hobbit. That is how I would describe Baker's Hill. It's a weird, quirky little garden filled with shops that sells baked goods. However strange it is, it's still a wonderful place for photography, with it's beautiful signage and flowers. And of course, who can resist a selfie with the giant Shrek statue.
5) Eating exotic food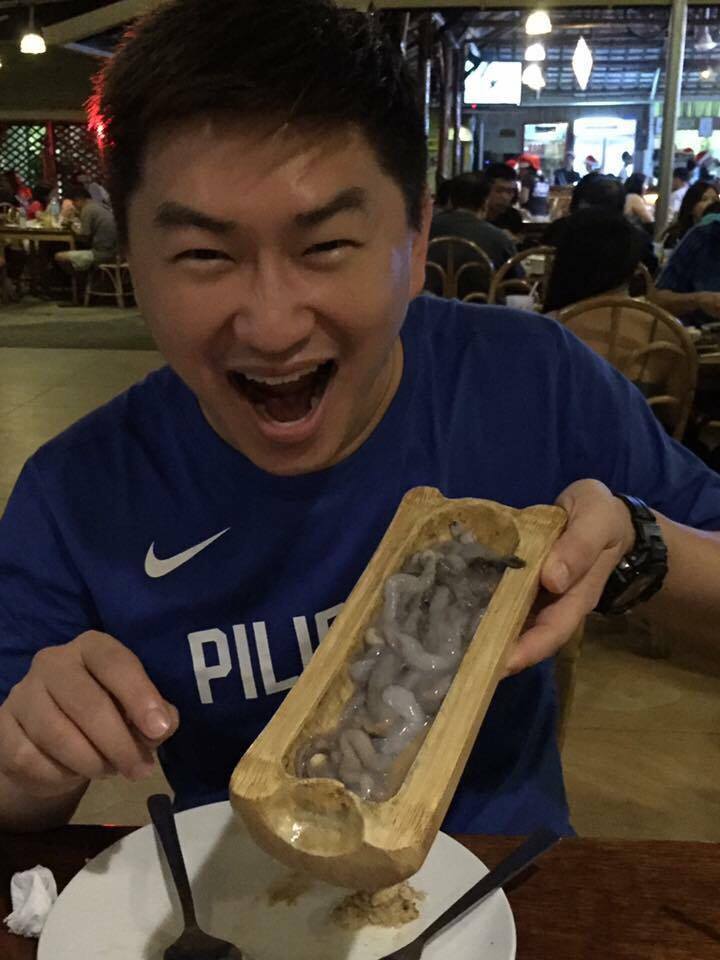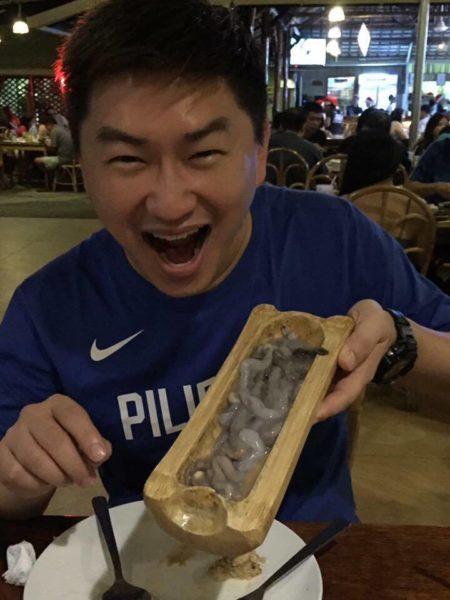 For all foodies out there, there are three main dishes you MUST try when you're in Puerto Princess:
Croc sisig
Also known as fried crocodile! Personally, I found the taste similar to chicken, which I find delicious! Apparently it help individuals who are suffering from asthma!
Tamilok
Also known as wood worms. They tasted like oysters, but knowing you have worms in your mouth doesn't sit well with me. Regardless, my cousin enjoyed it, but I don't think it's something I will try again!
Halo Halo
If you are in Puerto Princesa, I highly recommend you to check Noki Nocs. They quite possibly have the best dessert I have ever tried! Their special is Halo Halo, which is a dessert consisting of ice cream, shaved ice covered in condensed milk, rice crispy, flan, jack fruit, cassava, banana, and red bean. Put it together and you have the perfect summer treat!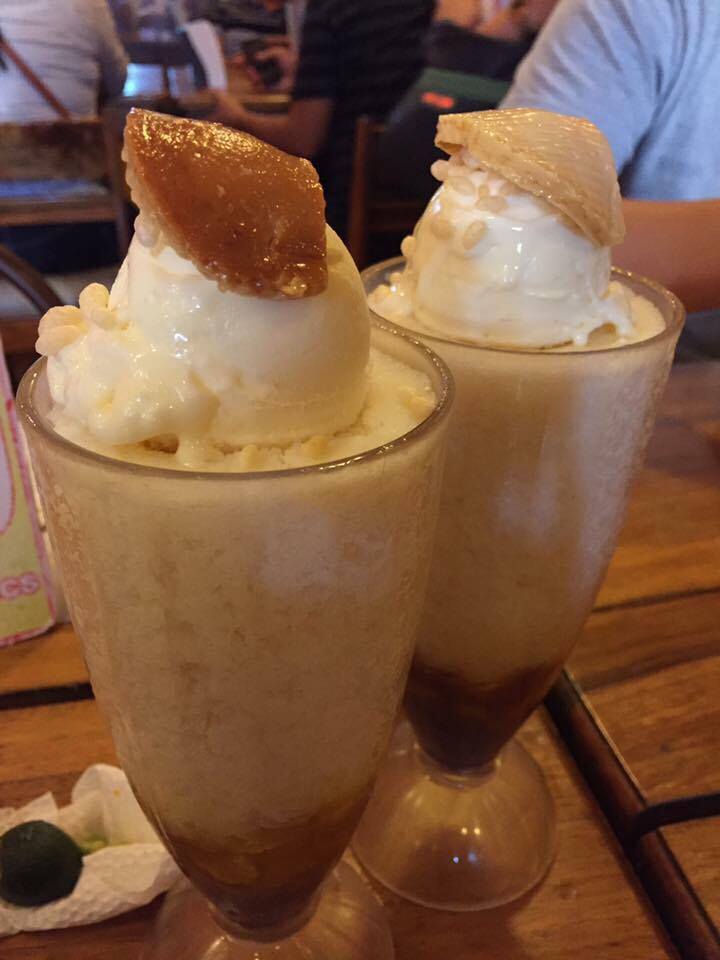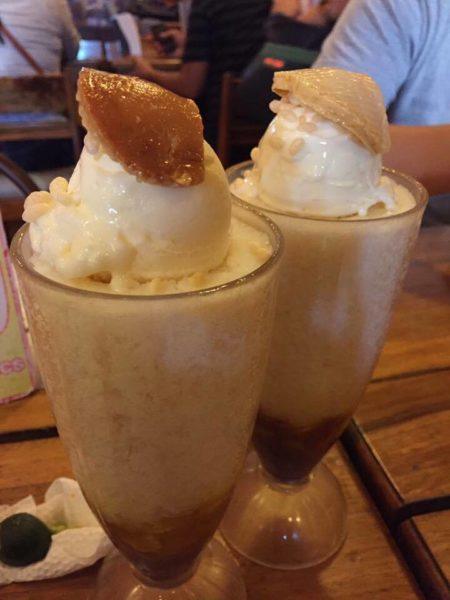 6) Pasulubong Centre
Before you leave Puerto Princesa, be sure to check out Pasulubong Centre. "Pasulubong" in Philippines means "a souvenir to bring back to your friends and relatives". And this place is exactly what it is!
If you love a shopping on a budget, this market is perfect for you. Expect to find cheap local snacks, trinkets and handicrafts that you can bring home.
Items ranges from snacks to trinkets to local handicrafts.
After you have completed all six activities, you are sure to return home with wonderful memories of Palawan. I had a wonderful time, and will be back again in the future!
About Kendrick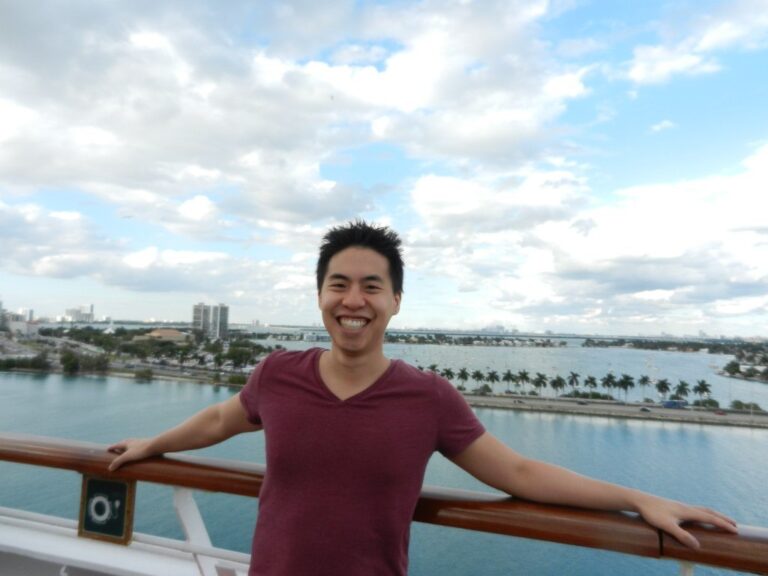 About the Author: Kendrick of Travel and Live Free was a contributing author to share stories from his trip around the world from 2016 to 2017. He now has the goal to visit every country in the world in the next few years.