Last Updated on September 14, 2020 by Jeremy
Disclaimers: We were hosted for this experience. Our site uses demographic data, email opt-ins, display advertising, and affiliate links. Please check out our Terms and Conditions for more information. Listed prices and attraction details may have changed since our visit and initial publication.
Presque Isle State Park is a peninsula located just off the coast of Erie, PA, on Lake Erie.
I had known about this one's popularity for quite some time in being a citizen of Pittsburgh (just two hours away) but only made it up recently to find out why that is.
To say that this one exceeded expectations is an understatement. My expectations were completely wrong!
What You Can See at Presque Isle State Park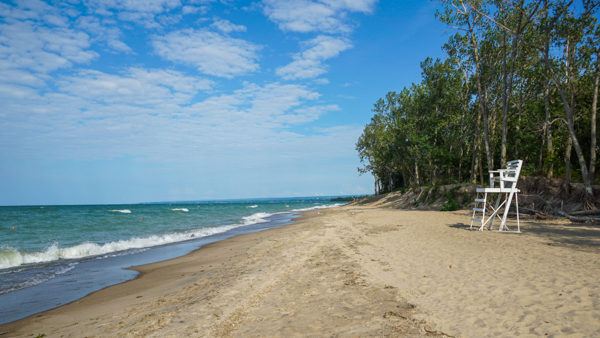 Presque Isle State Park is one of those places that has a little bit of everything to see, and it all depends on which parking area you stop at to get out and explore.
At one stop, you may find a stunning beach full of people playing in the water. At another, a boat dock with a lighthouse and view of Erie. At a third one, the Perry monument. The fourth stop, gorgeous trees making for a miniature forest. Or another turn may take you to the floating houseboats for a picturesque view.
I could go on.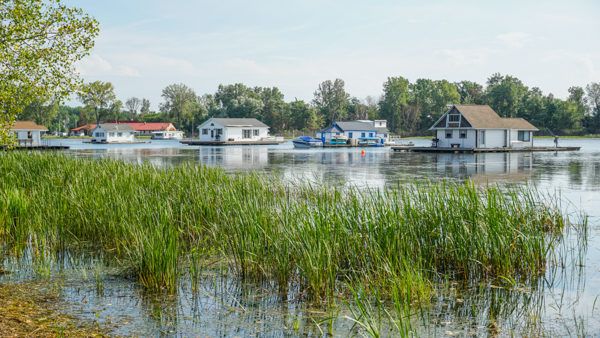 As such, you can take two approaches to how you explore Presque Isle. The first is to plan out all of your stops meticulously in order to see all of the above and more. The second, my approach, is simply to drive around the park and stop where the feeling takes you. Curious about whats off to the right? Turn there! Don't think you've enough on the first loop? Do another!
I really liked this approach to exploring the peninsula as I always had the surprise of not knowing what was around the next turn, or what I would find when I got away from the parking lot on the short trail. But, as with all things, your method of exploring will dictate a lot here.
The Best Way to Explore Presque Isle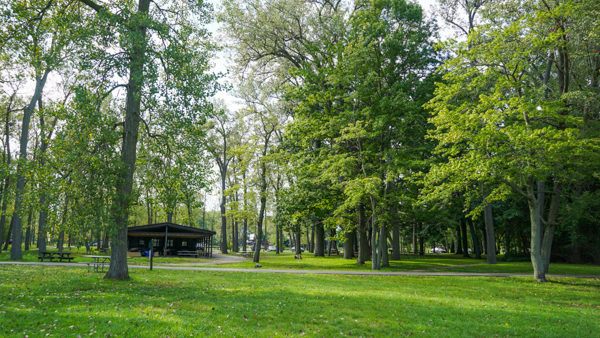 In most cases when we think about a state park, we often think about hiking opportunities. While there are some areas of Presque Isle where you can get out and take a short walk to a lookout or monument, it would be pretty safe to say that this is not really a hiking park.
Instead, the best way to get around is by vehicle- be it a car, bike, or other motorized/non-motorized option. After looking at the map, it doesn't take long to see why that is.
As Presque Isle is a peninsula, you have a roughly 1-mile stretch of road along a narrow channel before entering the park proper, and then have another ~4-5 mile loop around the peninsula plus extra for those who want to get out and explore the different channels and beaches. When in a car, this will take about 45 minutes due to the low-speed limit (accounting for a few quick stops) and a dedicated bike/walking lane exists the whole way around as well.
As such, getting around by vehicle maybe your best option here. Just plan for frequent stops to get out and explore!
Stop at the Tom Ridge Environmental Center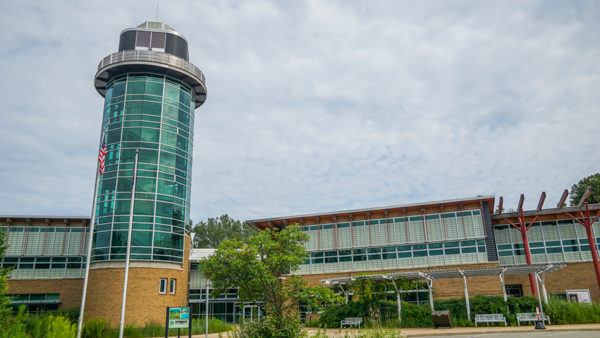 On your way into Presque Isle (or out of, depending on the time), be sure to stop at the Tom Ridge Environmental Center located just off the main entrance to the park.
This museum (typically open 9 to 5 daily) offers many exhibits about Presque Isle and Lake Erie, from its history, the wildlife that can be seen, even all the way to how the weather has changed the shape of the peninsula and its beaches over time! During my visit, the museum had a special exhibit showcasing their efforts to bring back native plants to Presque Isle as well in order to help improve the bird and insect population as well.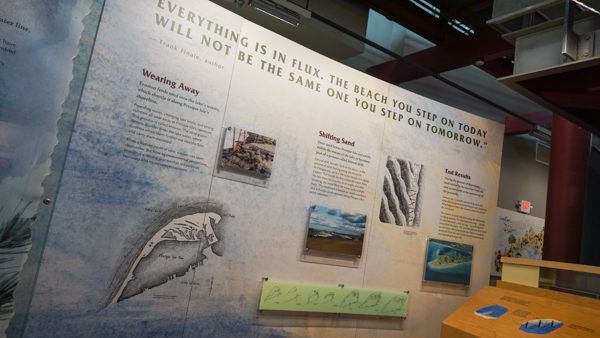 While visiting, be sure to also take the elevator to the top of the observation tower for a partial view of Lake Erie and nearby Waldameer Park & Water World too!
Overall, Presque Isle State Park near Erie is one of those places that truly impressed me. I had known about the park for so long, but it wasn't until visiting that I truly understood the natural beauty that the state park has to offer.
For that, I have to say, I will be back- and soon.
Presque Isle State Park is located just west of Erie, PA. I was hosted by Visit Erie during my visit to Presque Isle. As always, all opinions are my own. During my visit, some water levels were considered at flood stage and some spots were inaccessible. Before visiting, check for any visiting notes at the previous link to ensure a safe and enjoyable visit.
After your visit to Presque Isle, be sure to check out a few breweries in Erie along the Ale Trail!
About Jeremy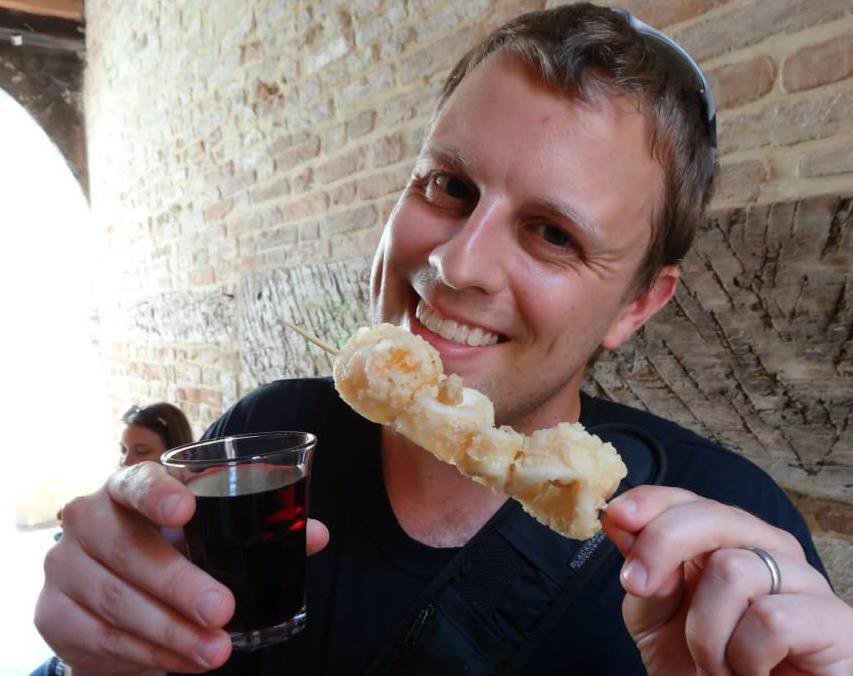 About the Author: Jeremy is a full-time travel writer based in Pittsburgh and primary author of this site. He has been to 70+ countries on five continents and seeks out new food, adventure activities, and off-the-beaten-path experiences wherever he travels.