Last Updated on August 26, 2019 by Kendrick
Disclaimers: Our site uses demographic data, email opt-ins, display advertising, and affiliate links. Please check out our Terms and Conditions for more information. Listed prices and attraction details may have changed since our visit and initial publication.
Traveling to Myanmar was more expensive than I had anticipated.
While it is still a SE Asia destination, making it less expensive compared to Europe or Australia, but it wasn't cheap like Thailand or the Philippines.
To be honest, it was the accommodations that got me, and sadly, I don't see the prices dropping anytime soon.
If anything, prices will go up because Myanmar now has an over saturation of tourists. No longer is Myanmar an off-beaten path, but it is now more popular than ever with over crowding in Bagan, Yangon and Inle Lake becoming the common theme.
As every says, it is better to visit Myanmar now as opposed to later. Despite the flock of tourists, it will only get worse later. Go now before it becomes a swimming pool of humans all in one place!
How much money I spent in Myanmar during my 11 days there:
Myanmar Spending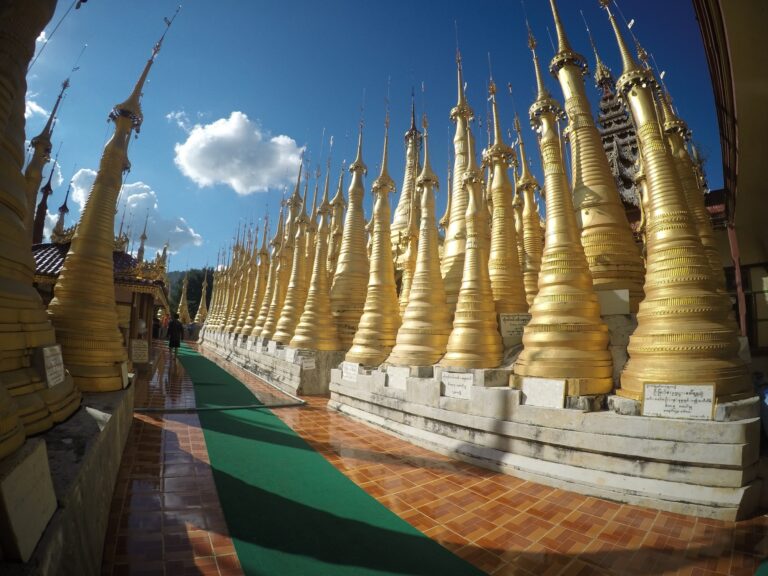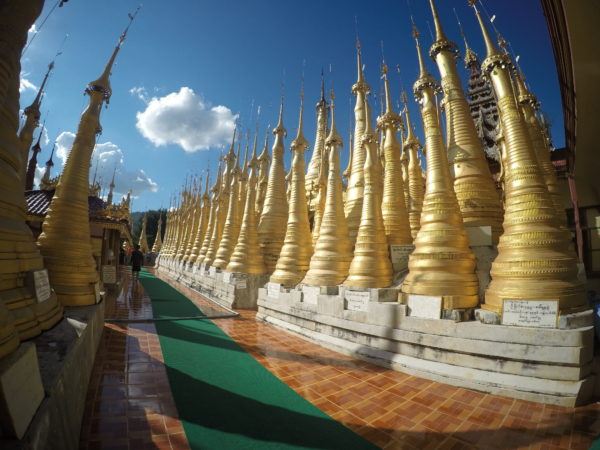 • Flight from Kuala Lumpur to Yangon on Air Asia – $68.65 USD (304 MYR)
• Data plan – $5.76 USD (7,500 Kyat)
• Service fees – $4.99 USD (6,500 Kyat)
• Taxi from Yangon airport to our hostel – $6.91 USD (9,000 Kyat)
• Bus from Yangon to Bagan (including taxi transfer from our hostel to the bus depot) – $15.36 USD (20,000 Kyat)
• Grasshopper street food – $0.15 USD (200 Kyat)
• Toilet fee – $0.15 USD (200 Kyat)
• Ticket to Shwedagon Pagoda – $6.14 USD (8,000 Kyat)
• Camera usage fee – $0.38 USD (500 Kyat)
• Donation for shoe storage in Shwedagon Pagoda – $0.08 USD (100 Kyat)
• Pastries in Yangon (they're delicious and cheap!) – $1.31 USD (1,700 Kyat)
• Food – $47.73 USD (62,160 Kyat)
• Bottled water – $1.54 USD (2,000 Kyat)
• Taxi from Bagan Bus Depot to Hotel in Nyang U – $3.07 USD (4,000 Kyat)
• Bagan entrance fee – $19.20 USD (25,000 Kyat)
• E-bike rental (one full day + morning sunrise rental) – $9.21 USD (12,000 Kyat)
• E-bike parking fee – $0.15 USD (200 Kyat)
• Bus from Bagan to Kalaw – $11.52 USD (15,000 Kyat)
• Laundry service in Bagan – $2.30 USD (3,000 Kyat)
• Food poisoning medicine and food – $2.76 USD (3,600 Kyat)
• Taxi from Kalaw to Inle Lake – $19.20 USD (25,000 Kyat) (Karen and myself split the cost of the taxi which is actually 45,000 Kyat or $34.55 USD)
• Overnight bus from Inle Lake to Yangon – $15.36 USD (20,000 Kyat for Karen and myself)
• Inle Lake boat tour – $7.68 USD (10,000 Kyat)
• Souvenirs – $10.60 USD (13,800 Kyat)
• Taxi from Yangon bus depot to Yangon airport – $3.07 USD (4,000 Kyat)
• Total cost of all accommodations – $111.90 USD (145,725 Kyat) (actually $223.79 USD (291,450 Kyat) but Karen and myself split the cost)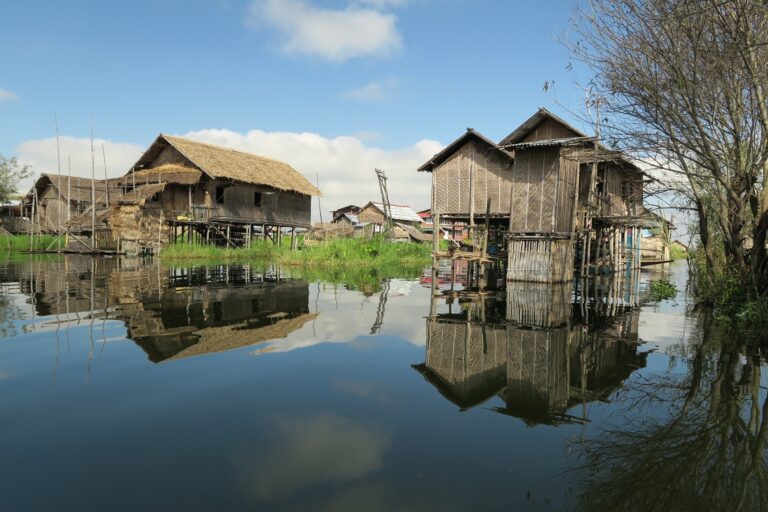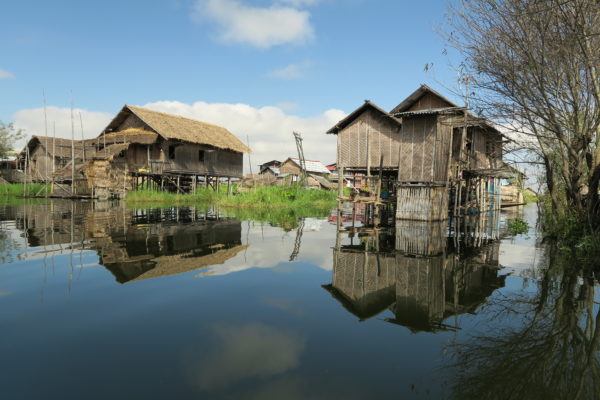 How much I spent in total during my 11 days in Myanmar: $375.17 USD (488,600 Kyat)
How much money I spent per day in Myanmar: $34.11 USD (44,420 Kyat)
Myanmar Travel Advice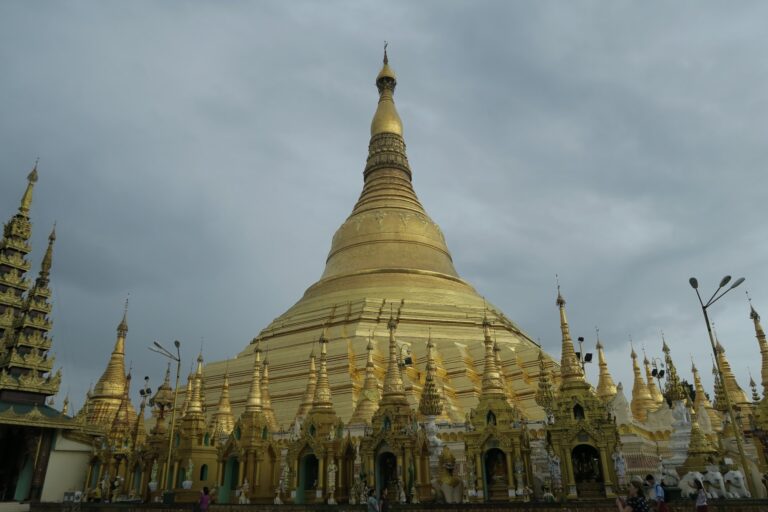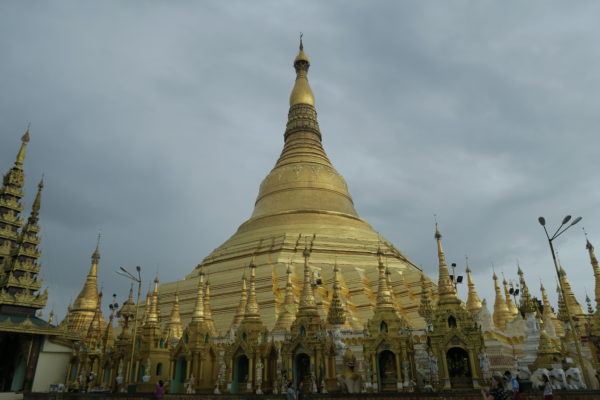 Overall, I thought my spending in Myanmar was acceptable. My biggest advice to anyone visiting Myanmar is to get a SIM card at the airport and load up on gigs of data.
Internet in Myanmar is awful, but their mobile data plan is surprisingly fast! You will thank yourself later if you need to make changes to your booking, or need to look something up online. Not to mention fending off boredom at you wait in the airport, because free wifi is only 30 minutes long.
If you think you can purchase more wifi time at the airport, you cannot. They only sell a limited amount of login passwords, and chances are, it will be sold out by the time you get there.
So don't skimp on buying extra data in Myanmar! As for the other cost, food and tours are quite cheap.
Try to look for a sale online when doing your bookings. Agoda tends to be cheaper than Booking or hostelworld when I compared prices and a bigger range of inventory available.
Overall my trip to Myanmar has been very rough and outside of a few pockets of happiness, I didn't have a good time. But, just because I had a bad experience doesn't mean you will.
Hopefully, you will be one of the many that had a blast there! Good luck and happy travels to Myanmar.
About Kendrick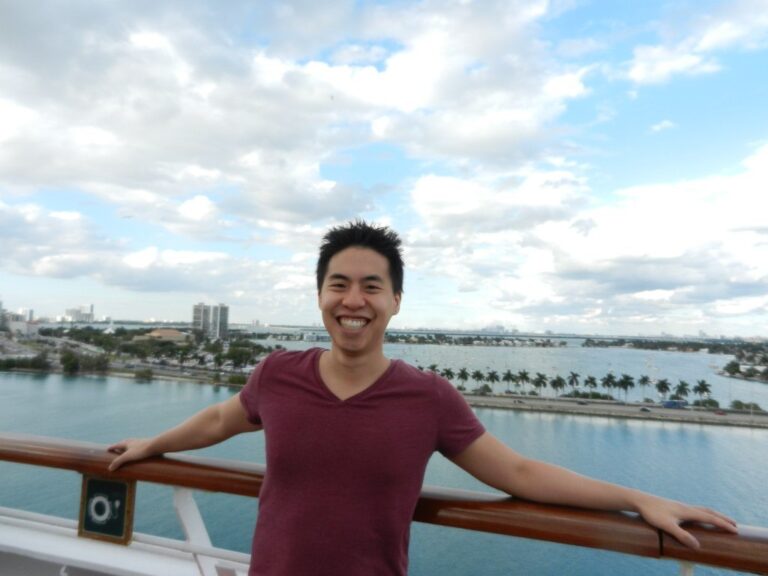 About the Author: Kendrick of Travel and Live Free was a contributing author to share stories from his trip around the world from 2016 to 2017. He now has the goal to visit every country in the world in the next few years.