Last Updated on September 2, 2021 by Jeremy
Disclaimers: Our site uses demographic data, email opt-ins, display advertising, and affiliate links. Please check out our Terms and Conditions for more information. Listed prices and attraction details may have changed since our visit and initial publication.
Lake 22 is a popular, roughly 7-mile hiking trail about an hour northeast of Seattle that offers some stunning views, a gorgeous mountain lake, and more.
We were fortunate enough to hit this trail when we were visiting Washington and wanted to share a bit more about what to expect on this one.
To put it bluntly, it is an amazing day trip near Seattle- you just need to be prepared for all trail conditions imaginable!
Note: We've seen the trail name written as Lake 22, Lake Twentytwo and Lake Twenty Two. We use these interchangeably in this post and apologize for any confusion.
What You Can See When Hiking Lake 22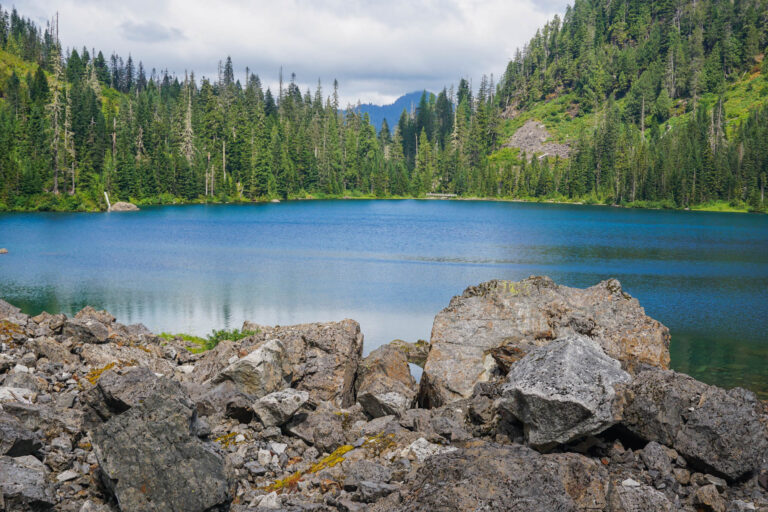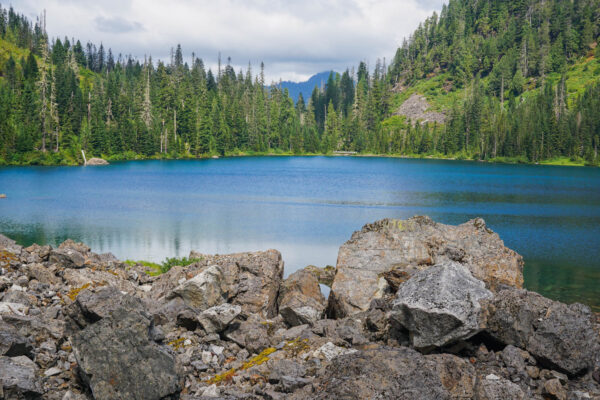 As its name implies, the Lake 22 trail is an out-and-back hike that is designed to visit a mountain lake. Over the course of the nearly 7-mile hike (three up, one around the lake, and three back down) you get to see a wonderful natural progression of scenery.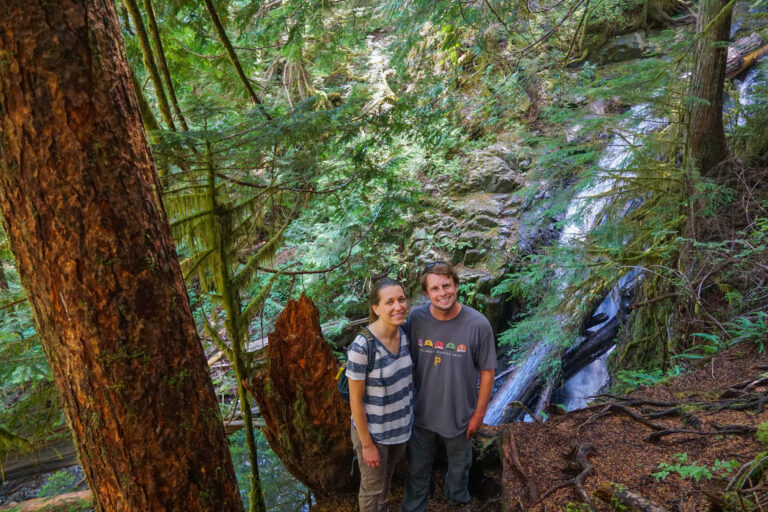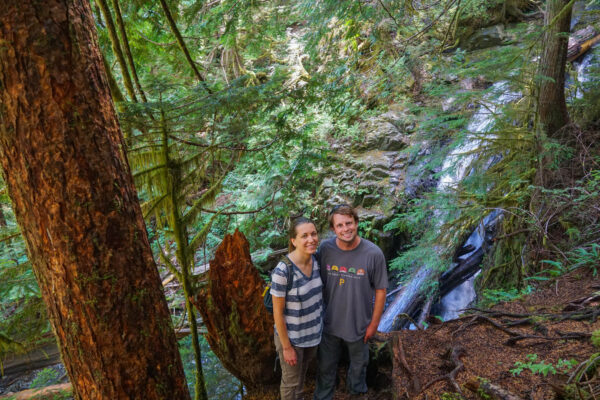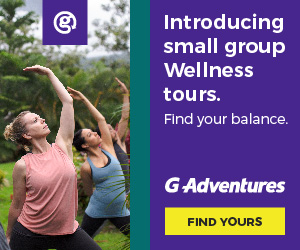 At the start of the hike, you're deep within the forests of the North Cascades and have views of some rather stunning trees. As you climb higher and higher through the switchbacks, you'll be presented with a few viewing areas for a beautiful waterfall as well (although note it is partially obstructed in most views).
About halfway up the hill, the trees begin to open up more and you can have sweeping vista views of the mountains. Finally, when you reach the top you are able to make a full loop around the lake to soak in the scenery, see views of Mount Pilchuck, take in the wildflowers and/or snow pending seasons as well!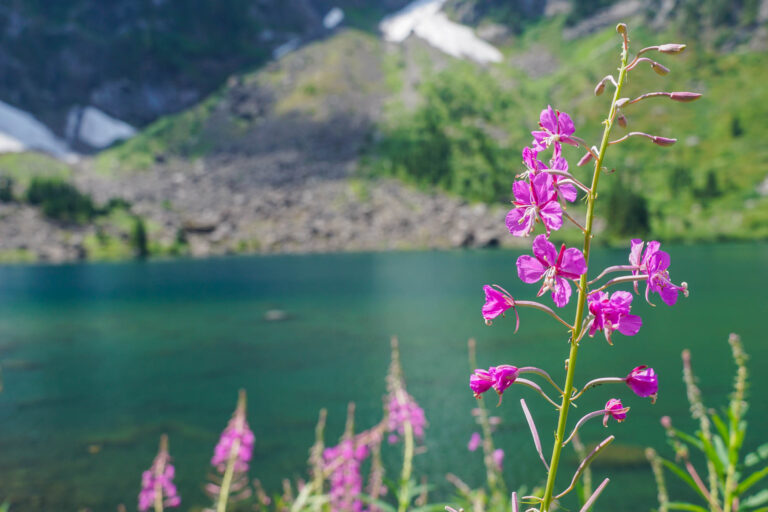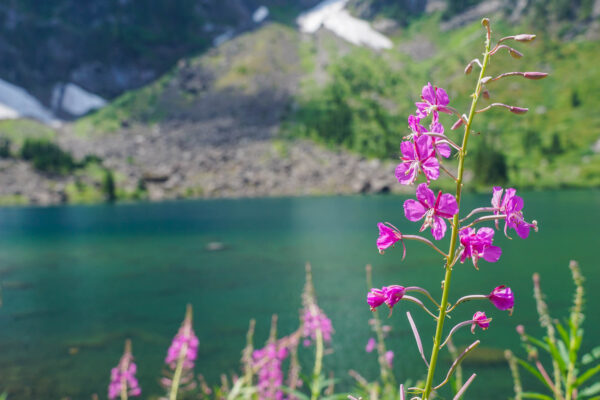 Although this is truly an out-and-back hike, meaning you will have to return the way you came, the natural progression of the scenery here always presents something new and gorgeous to look at every few feet- not just the mountain lake at the top (something we experienced a bit more at Summit Lake about two hours south of Seattle).
Overall, it is hard to ask for much more when hiking in Washington!
Hiking Tips for Lake Twenty-Two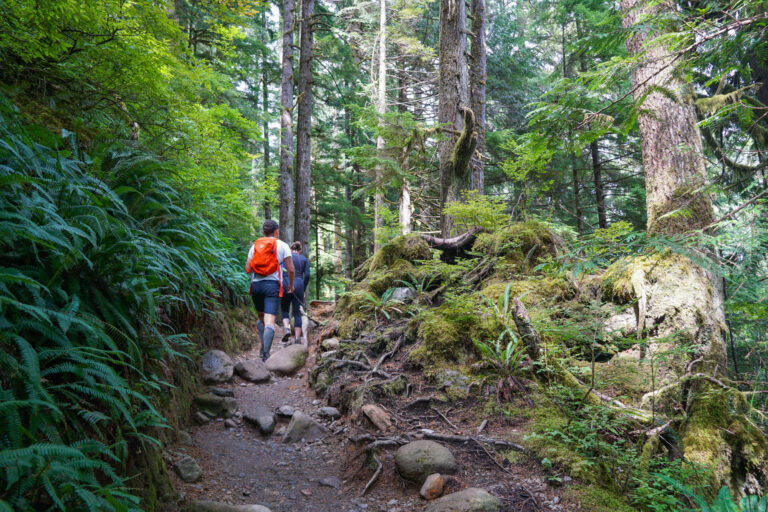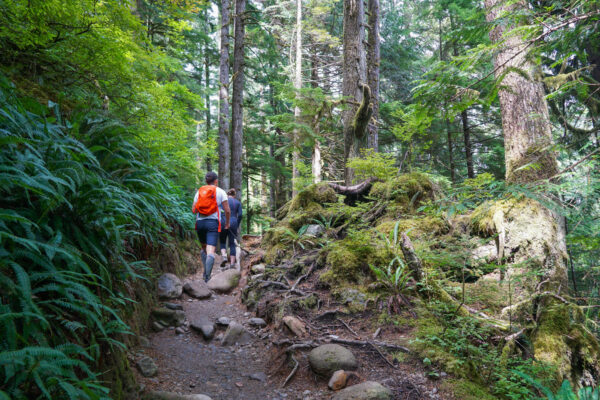 Before getting into the trail conditions at Lake 22 outright, we first have to take a step back and state something that may be obvious to some but less so to others- this trail is popular. So popular, in fact, that we arrived at the trailhead at about 10 am on a weekday to find the lot completely full and we were only just able to get one of the last unofficial spots on the road in.
This didn't really translate to overcrowding along the trail itself but more highlighting that parking is a concern major here. Our friends who we were visiting said it is even worse on weekends, so if you don't want to fight for a parking spot here the name of the game is to simply arrive as early as possible for the best odds.
Once you grab a parking spot and get going, you should expect to encounter every kind of trail condition out there.
Dirt paths that could be muddy at times? Yep. Small rocks? Yep. Big rocks? Yep. Tree roots and other obstacles? You know it. We could go on, but it is safer to just assume that you will encounter virtually all conventional trail conditions multiple times over when hiking this one.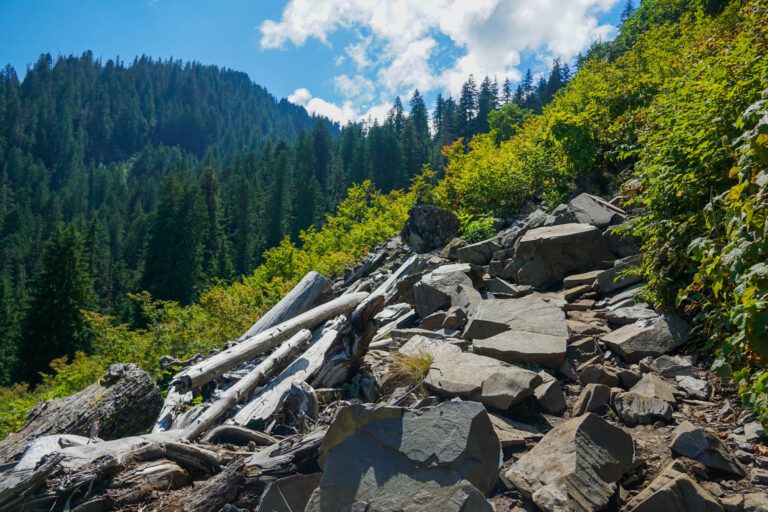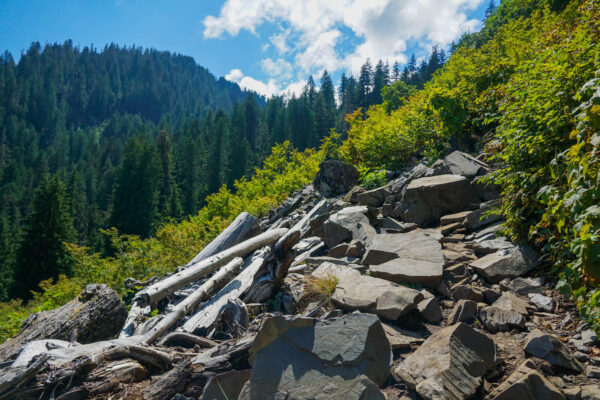 In fact, in 2021 there was even a section of the trail that had a fallen tree blocking the path outright. This required a scramble up a rather steep dirt slope as well with the assistance of ropes that were installed. While we wouldn't go as far as saying this trail is hard (moderate is more accurate), you really need to just plan to encounter a bit of everything along the route.
Likewise, if you don't go during the height of summer, odds are good you'll find snow on parts of the trail as well thanks to its modest elevation gain (a few cliffs above the lake still had snow visible in mid-August)!
Beyond the changing trail conditions, there are two other points you need to keep in mind when hiking this one. The first is that the climb is uphill the entire way to the lake (and downhill on the return) and the second is that about halfway up the trees thin out for a fair bit and you will be exposed to the sun. This all comes together for us to simply say plan your attire accordingly and check recent trail conditions on places like AllTrails to see what recent hikers have experienced- you really could experience just about anything on this one.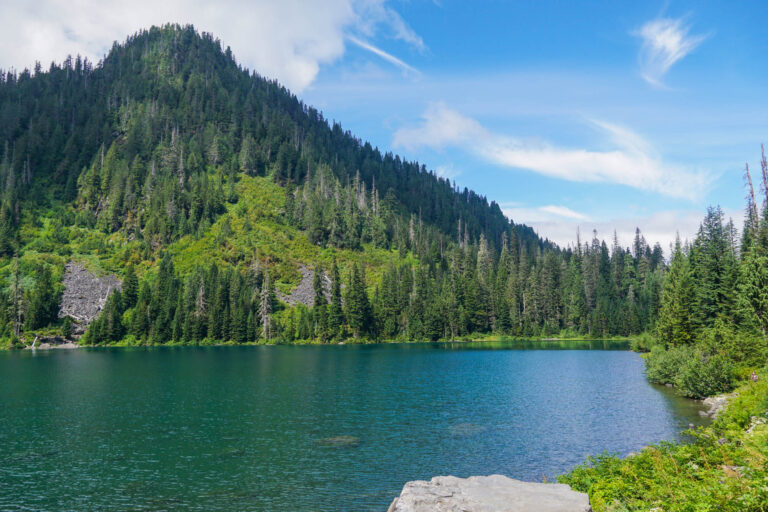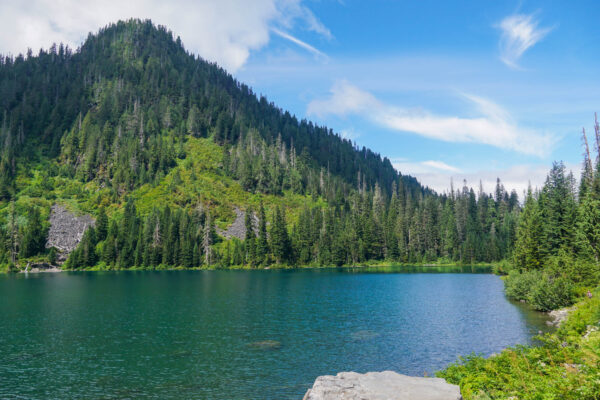 Finally, permits for the trailhead are required as this trail is found within Mt. Baker-Snoqualmie National Forest. The Northwest Forest Pass can be picked up at area sporting good stores or ranger stations for either a yearly or daily pass. They can also be purchased online and printed before you go- so don't forget that.
Overall, for a roughly one-hour drive from Seattle, Lake 22 delivers a pretty stellar hike. Be sure to allocate about three or four hours for this hike, wear the appropriate gear, check trail reports, and pick up your permit ahead of time and you'll be good to go for a great day out!
Lake Twentytwo is located near Verlot, Washington on Mountain Loop Highway.
About Jeremy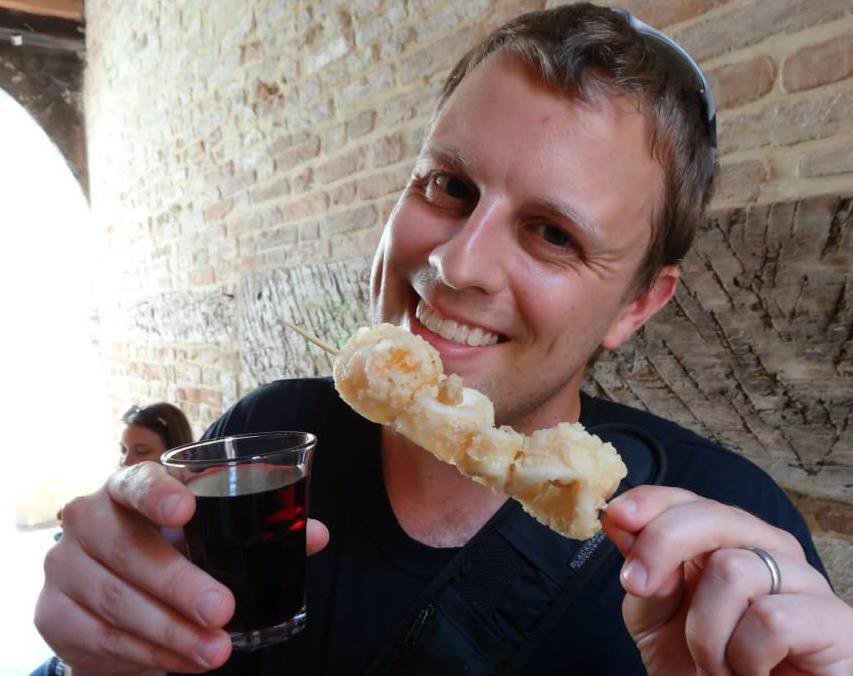 About the Author: Jeremy is a full-time travel writer based in Pittsburgh and primary author of this site. He has been to 70+ countries on five continents and seeks out new food, adventure activities, and off-the-beaten-path experiences wherever he travels.