Last Updated on August 19, 2021 by Jeremy
Disclaimers: Our site uses demographic data, email opt-ins, display advertising, and affiliate links. Please check out our Terms and Conditions for more information. Listed prices and attraction details may have changed since our visit and initial publication.
Washington is a gorgeous, gorgeous state (you'll likely find no objections to that by anyone who has visited). During our time in the state, we found so many stunning spaces both in Seattle and out in nature that had us in awe almost everywhere we went.
But one trail stuck out as being the most stunning above all others, and that is The Summit Lake Trail near Carbonado- about two hours outside of Seattle and just a stone's throw away from Mount Rainier.
While you may not be summiting the famous mountain in this one, it does command a pretty impressive view of the mountaintop all the same.
But, as a word of warning, you're going to want to have an SUV to reach the trailhead- the drive in is really the worst part!
What You Can See on the Summit Lake Hike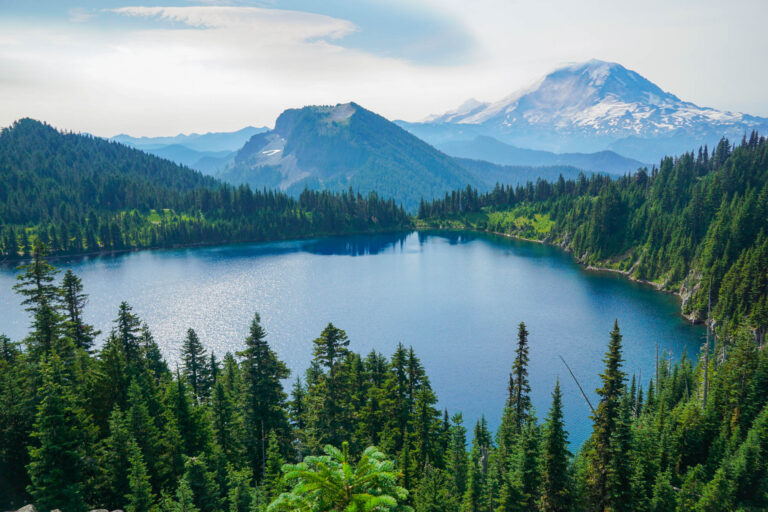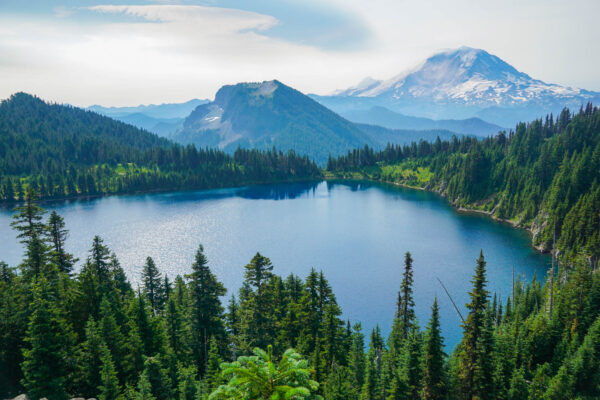 While most lake hikes would, by their name, imply that the lake is the highlight, on this trail you get an added bonus- spectacular views of Mount Rainier on a clear day! There are views of Rainier on its own. Rainier with other mountains. Even Rainier with the lake in the foreground as well.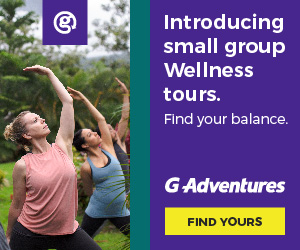 We truly did not get sick of the views of Mount Rainier on this hike and consider it one of the most jaw-droppingly beautiful vistas we had in Washington.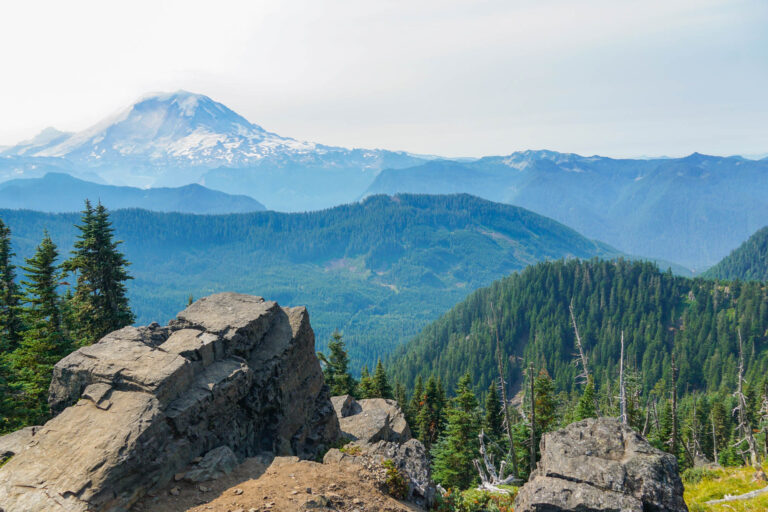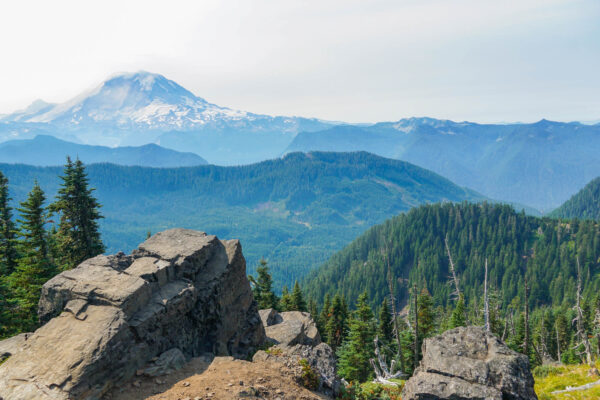 Beyond the views of Mount Rainier, when you reach the summit of this hike you also get to walk around the rather large mountain lake and enjoy views off into the mountain range at other unique angles away from Rainier. This allowed for a good bit of variety in the views, although we will admit that many of these only open up once you reach the summit area outright- the hike up is in somewhat dense forest almost the entire way.
The only real shame is that this one is a roughly 2-hour drive from Seattle proper, with a good chunk of that being in the last few miles as the road to the trailhead leaves a lot to be desired- and we may be generous with that statement.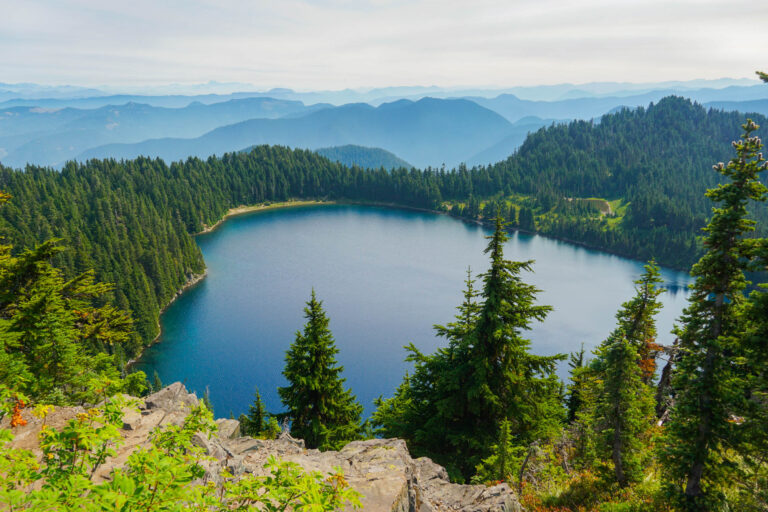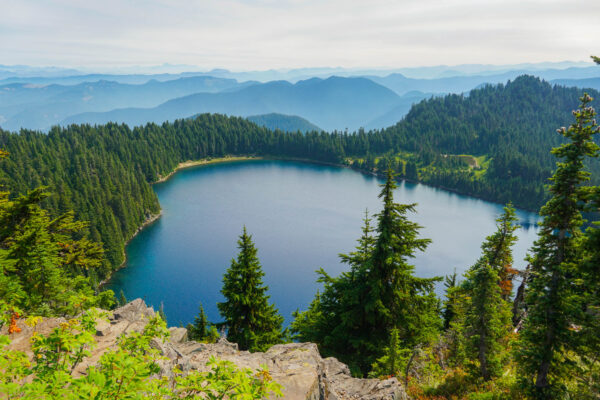 Finally, it is also worth noting that the summit of this trail is over one mile in altitude, so it is likely that it receives a lot of inclement weather- namely snow in the off-season. As such, the time period you may be able to visit this trail without obstruction is likely limited to the peak of summer only and you would do well to check recent hiker comments on All Trails to see what the trail has been like before your visit (both here and most any hike in the state that involves good elevation gains).
Hiking Tips for Summit Lake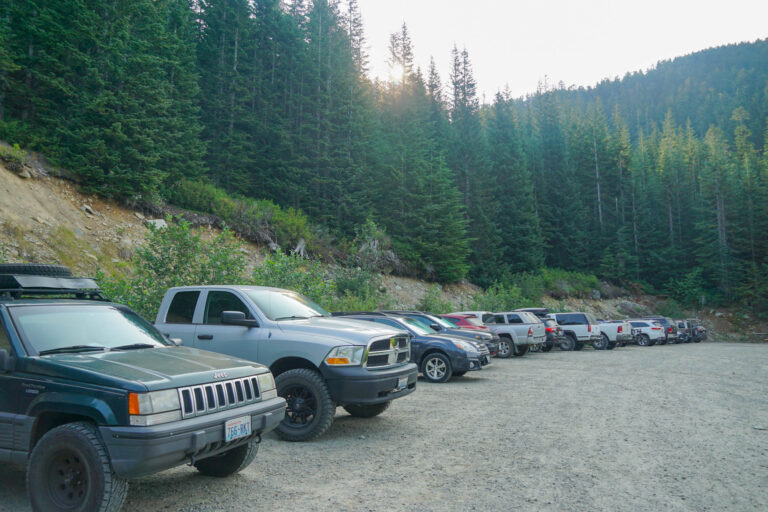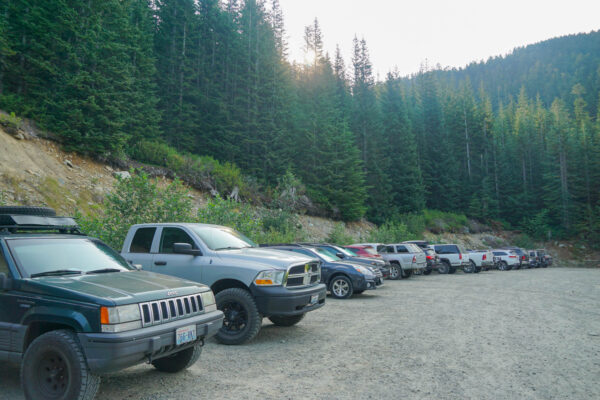 Normally for our hiking posts, we like to give you a fair idea of what to expect when out on the trail(s). But for the Summit Lake Hike, we need to take a step back as the drive to the trailhead is in fact worse than the (rather easy) trail.
The reason for this is that the last several miles from roughly the Carbon River Ranger Station is a gravel road (we've read estimates that it is a six-mile stretch, but we did not confirm this). Not just normal gravel roads, but uphill gravel roads, that are at times so narrow it is effectively one way, with potholes and larger rocks found every few feet.
We would go as far as saying that this trail should only be accessed by those with SUVs and trucks as sedans just won't cut it. In fact, zero cars in the parking lot were sedans and some cars we passed along the way very clearly had to turn around- they were nowhere to be found later on. So while it was not the worst gravel road we've ever been on, it was up there. We are just thankful our friends owned an SUV here!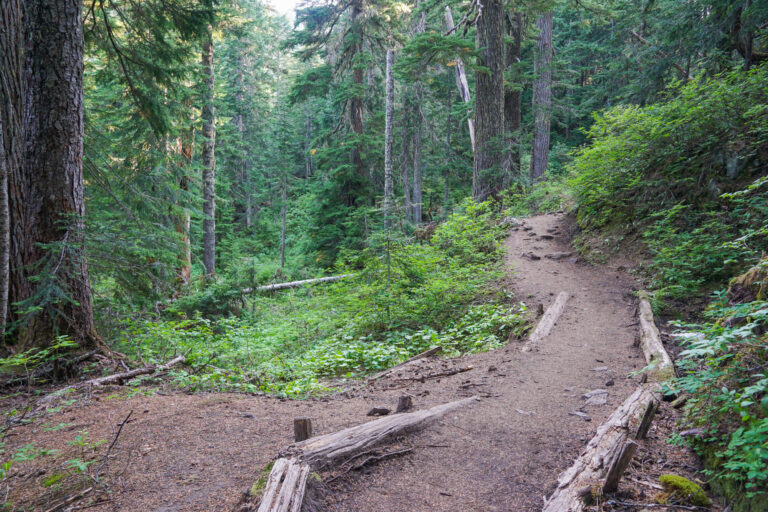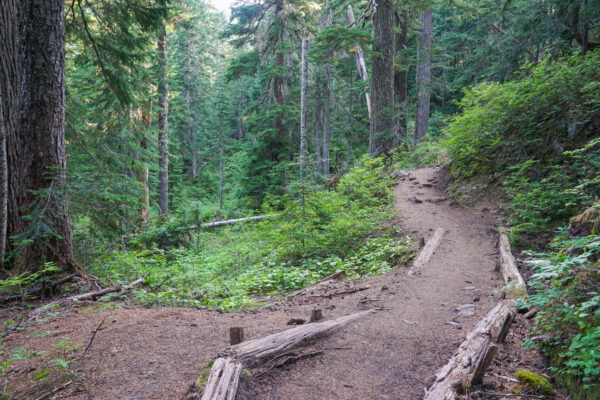 After this, we were surprised just how easy the trail to the summit was even when considering a modest elevation gain and a roughly six-mile round trip distance. Yes, it's dirt and gravel, rocky and full of tree roots in some parts even, but overall the trail presented very little challenges for any members of our group.
After you reach the lake, you can walk on a path all the way around it which includes a climb to the summit proper on the backend. This part was notably steeper and required special attention to your footing (especially on the way down), but again wasn't terrible for sure-footed hikers. It just required paying a bit more attention than elsewhere on the hike.
But while you could skip this if you do need to avoid a steeper uphill climb (just about five minutes at the hardest part at the very end), we would encourage you to do it all the same. The payoff view at the summit is remarkable.
Finally, it is worth noting that the Summit Lake Hike is part of Mt. Baker-Snoqualmie National Forest and requires a Northwest Forest Pass for visiting. Day and annual passes are sold all throughout Seattle (call area outdoor gear stores to check availability) and day passes can be purchased online to display in your car when parked for a nominal fee. So be sure to grab one of these before you go too.
Overall, the Summit Lake Hike was one of the most stunning trails we hiked while in Washington and is the kind of place we'd go back to time and time again if we were able. Just be sure to have a trusty SUV with you to make the drive in, you won't regret it!
The Summit Lake Trailhead is located near Carbonado, WA. Google Maps had a good location visible on the map as of our visit. And, one final reminder, only attempt this one with an SUV or truck. Seriously!
About Jeremy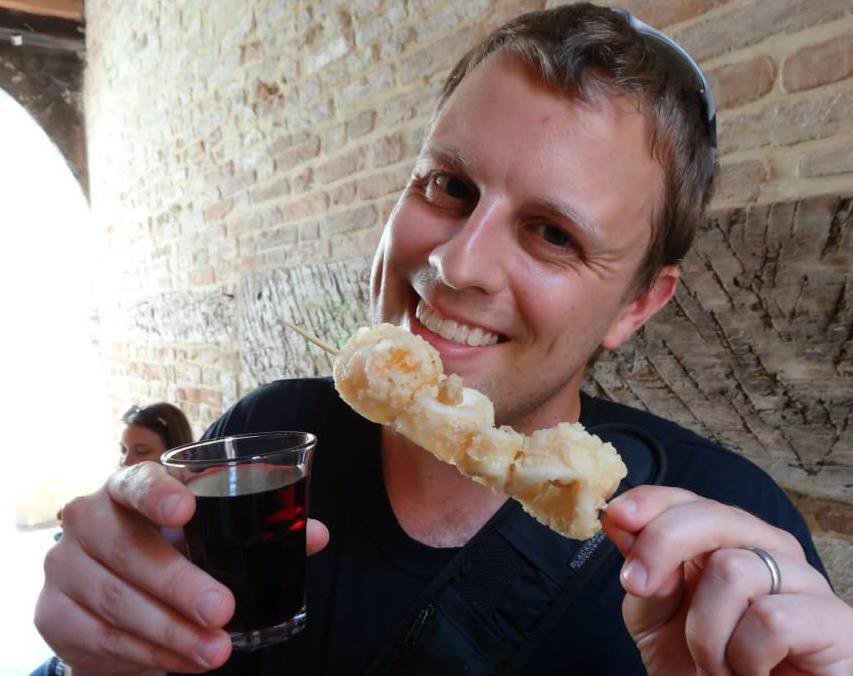 About the Author: Jeremy is a full-time travel writer based in Pittsburgh and primary author of this site. He has been to 70+ countries on five continents and seeks out new food, adventure activities, and off-the-beaten-path experiences wherever he travels.