Last Updated on August 16, 2022 by Jeremy
Disclaimers: Our site uses demographic data, email opt-ins, display advertising, and affiliate links. Please check out our Terms and Conditions for more information. Listed prices and attraction details may have changed since our visit and initial publication.
If we had to speculate on what the biggest beach party in the world is, we would quickly say the Full Moon Party. Koh Phangan Thailand is known for this celebration that occurs when the moon is at its brightest, and there is are some pretty wild stories that have come out of it.
As the celebration only occurs once per month, I never thought that my travel schedule would line up in order to make it. 
As luck would have it, I arrived on a gorgeous Koh Samui beach just before the party was about to take place and was all set to head to Koh Phangan to attend. 
But in a stroke of randomness at the last second I changed my mind– I decided to skip the Koh Phangan Full Moon Party.
The Infamous Full Moon Party in Koh Phangan Thailand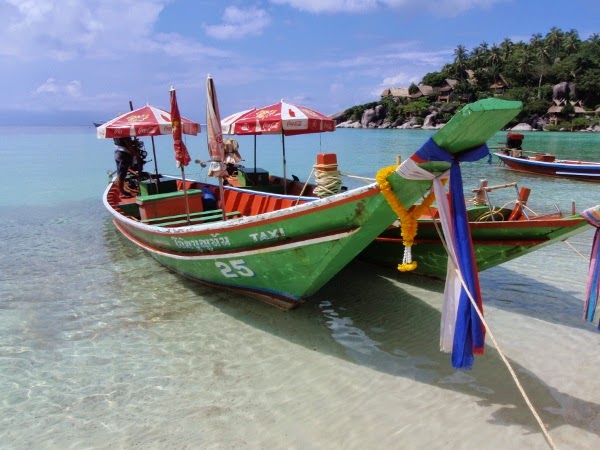 Koh Phangan's Full Moon Party takes place around the full moon each month on Haad Rin beach.
In what started out as a small party in the 80s has now exploded into one of the top parties in the world with 20,000+ visitors each month arriving to stay up dancing and drinking the night away and having a great time.
As I started to think of it, the thought of staying up all night at a beach party with tens of thousands of party-goers just did not sound like my kind of scene at all. 
In fact, the only thing that sounded interesting to me was the beach itself, which is still there (and admittedly much better looking) when the party is over and the masses have left. 
After hearing several tales of travelers having their wallets stolen, getting injured, or not enjoying the experience, I was a bit turned off on the idea and decided to move on.
The Alternative – Avoiding the Madness of the Full Moon Party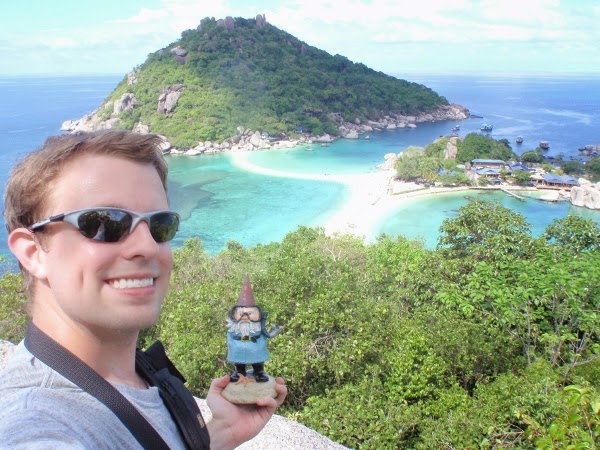 Having just arrived in the islands of Thailand (after traveling East Asia for three months prior), the only thing I could think of was the beach. More specifically scuba diving and the neighboring island of Ko Tao was calling my name. 
In a stroke of genius, I decided to leave the 20,000 partiers and head over for one solid week of scuba diving in Ko Tao with perfect seclusion.  
My roommates in Koh Samui would have to go on to Koh Phangan without me, but we would meet up again later.
When leaving your Koh Samui hotel, everyone boards the same ferry whether they are heading to Koh Phangan or Ko Tao.  When entering the ferry I noticed tons of people gathered and awaiting their transportation to the party on Koh Phangan.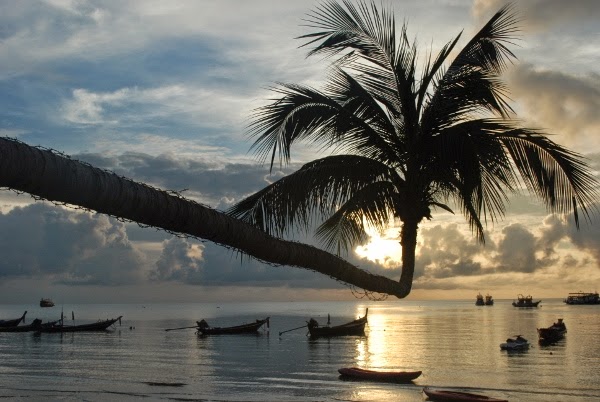 The number of people awaiting these ferries was astonishing and I was glad that I had chosen a more peaceful retreat.
All travelers get a sticker that says what island they are supposed to get off at, and I noticed that the sold-out ferry was almost completely loaded with travelers heading to Koh Phangan.  
An hour later and the ferry emptied out entirely, leaving only a select few that decided to go on to Ko Tao. Upon arrival we were greeted with the same scene that we had upon leaving Koh Samui, a frenzy on the pier with hundreds of travelers anxiously awaited the boat's return trip to Koh Phangan.  
The party was sure to be a doozy.
Quiet Ko Tao – My Personal Paradise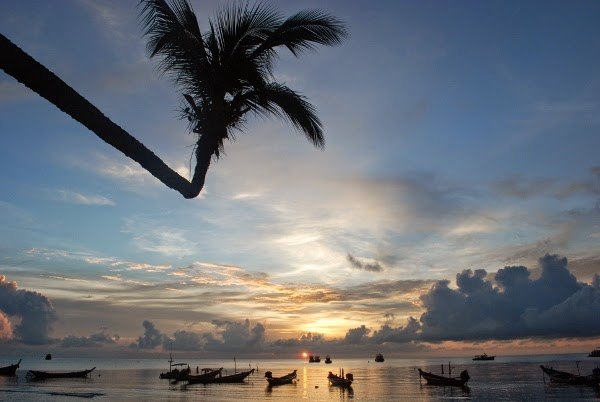 The term desolate is not what one would think of with one of the most popular islands in Thailand, but during the full moon party, Ko Tao is just that. 
Every dive instructor I spoke with said that the days leading up to the Full Moon Party are often the slowest- just what I was searching for.  
With only a few travelers on the beach, Ko Tao was mine to enjoy, and eight dives later I would say I accomplished my goal quite nicely.
Even though there were still some travelers left on Ko Tao, many made an overnight trip to Koh Phangan just to take in the Full Moon Party (and return the following morning). The three girls in my hostel were one of many in this group and were talking about their excitement for the Full Moon Party every day leading up to the event. Fast forward 24 hours later, and only two returned. 
They lost one of their friends.
How you can lose someone, I will never know. Coming back to Ko Tao without them, well, that's even worse. 
Luckily she resurfaced later and everyone appeared quite disheveled. One of the girls even had a nasty cut that she had to tend to before continuing her diving class- not something that seemed very thrilling to me in the slightest.
As the hungover party-goers began to arrive in Ko Tao, my time on the island was ending and my time in Koh Phangan Thailand was about to begin. On one of the final nights I was on the beach watching the sunset as per my standard routine and a familiar face walked by, one of my roommates from the hostel in Koh Samui (I did say we'd get back to them). 
We talked about the party, and I discovered that he lost his wallet (or it was stolen) and he had absolutely no money and was bumming from the other roommate we had in Koh Samui until he could get some transferred.
The reputation of the Koh Phangan Full Moon Party lives on.
You may be thinking, what about the stay on Koh Phangan?  Well, I didn't do anything at all. 
My resort had a low season special for a full bungalow on a nearly private beach for $13/night.  I did absolutely zero exploring of the island and just relaxed, enjoying one of the best travel decisions I had ever made.
Looking for things to do in Thailand? Check out the Phi Phi Islands, the Koh Lanta Hammock House, our favorite island Koh Lipe Thailand, and gorgeous Koh Samui beach options!
About Jeremy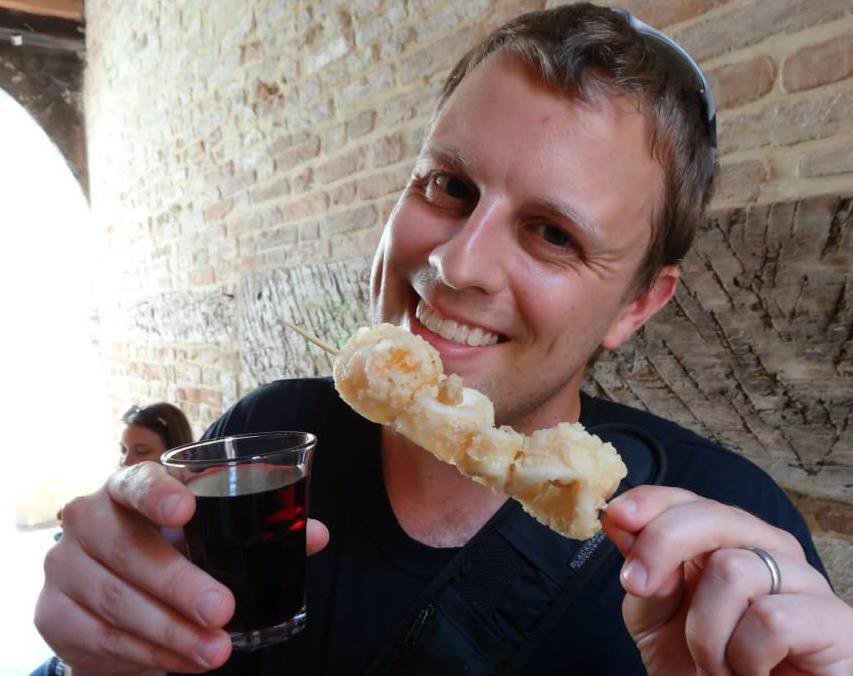 About the Author: Jeremy is a full-time travel writer based in Pittsburgh and primary author of this site. He has been to 70+ countries on five continents and seeks out new food, adventure activities, and off-the-beaten-path experiences wherever he travels.