Published by The Morgans. Last Updated on August 26, 2019.
Disclaimers: Our site uses demographic data, email opt-ins, display advertising, and affiliate links. Please check out our Terms and Conditions for more information. Listed prices and attraction details may have changed since our visit and initial publication.
Koh Samui is an Island situated in the Gulf of Thailand about 700km South of Bangkok. Koh Samui is a beautiful island blessed with many beautiful beaches.  The island is about 25 km long and 20 km wide and you can drive around the whole island in a couple of hours.
While you can stay on a Koh Samui beach without transport, it is best to have your own wheels as taxis are very expensive and having a car means you have the freedom to explore the many beautiful beaches on the island. We enjoyed having a vehicle when in Samui as we could go to a different beach everyday.
We visited many different beaches during our two week stay on the island and here is a list of the most family friendly ones.
Taling Ngam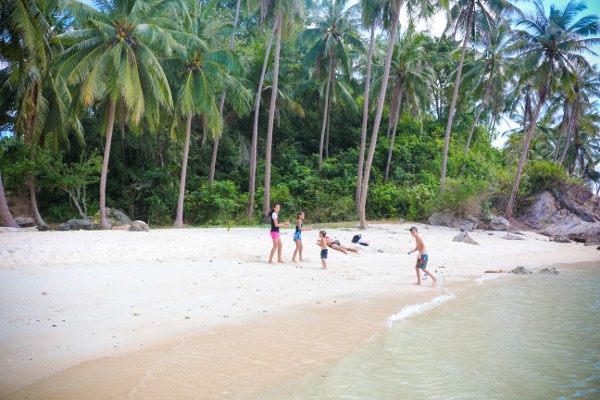 Taling Ngam is a peaceful picturesque beach located on the South west corner of the island.  We loved this beach as the jungle closely hugs the white sand and water.  The water is calm and a clear light blue color and you have stunning views of the Anthong Marine National park.
We visited in the late morning, early afternoon and the beach was almost empty.  There are a couple of 5 star hotels that are also situated on this beach including The Intercontinental.  We enjoyed this beach, as the decline was very slight. The kids could wade out a long way before it started to get deep, which was perfect for our 3 year old and he had loads of fun.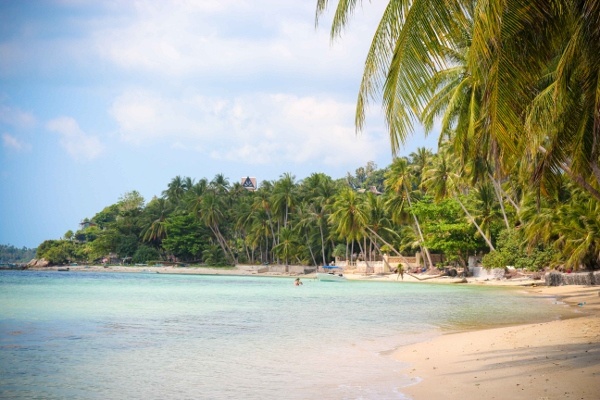 As Koh Samui can get super hot we were thankful that the palm trees could provide much needed shade from the mid day heat.  We loved this beach and think it is perfect for families with small children.
Lipa Noi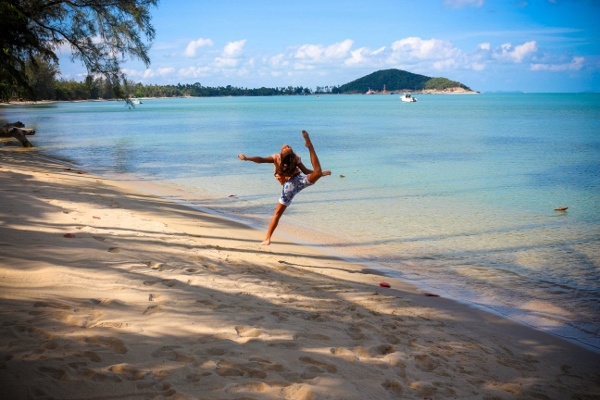 Lipa Noi is another beautiful beach that is perfect for families with kids.  It is located to the South of the Island and we visited this beach twice at the request of the kids.  The beach has a lot of white fine sand and the water is shallow for up to 100 metres.
The water is calm but depending on whether you visit at high or low tide there may be some small waves.  There is not as much shade at this beach but the water is beautiful and calm most of the time. The famous Nikki Beach Club is also located at this beach but we found the area to the right of Nikki Beach Club provides a bit of shade.  There are no facilities on the beach however the Lipa Noi Resort offers use of their toilets, showers and kayaks for a reasonable fee.
Mae Nam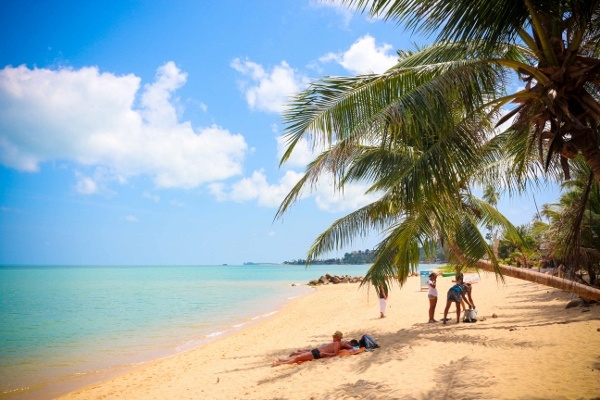 Mae Nam is located at the Northern tip of the island.  The beach is long and there is lush jungle vegetation at some points along the coastline.  There are also several restaurants and bungalows lining the beach but there are some quiet spots to be found if you don't mind walking a little.  Mae Nam was one of the busiest beaches we visited but this also means there are more facilities available.
Bang Por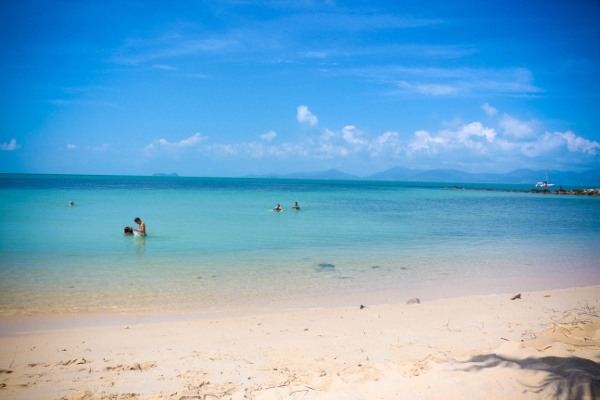 This was the first beach that we found and we loved it!  It is located in the North Western part of the island.  The sand is not as fine as other beaches and there is some coral and rocks in the water but the lack of people and the feeling that you are on a deserted island make up for it.
The water is calm and is shallow for a long way out so perfect for children. There are many palm trees not far from the water so there is always an abundance of shade should you need it.  It is not close to any facilities so do take lots of food and water if you are visiting.  The beach was also the best spot to catch a sunset.  We got some amazing photos at this beach one evening, and the kids would often ask to return.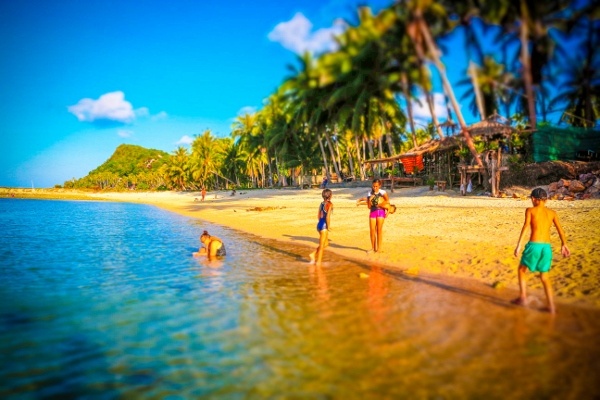 We also visited other beaches including Lamai, Chaweng and Bophut.  While they were nice they were also very packed with people as these are the most popular beaches because this is where the majority of accommodation is on the island.
If visiting with children also be aware that many women do sunbathe topless and I had a fun time trying to avert my children's eyes on more than one occasion.  The beaches listed above however I never had such a problem and that is also another why they are family friendly.
If you have your own transport you will be able to discover your own slice of paradise.  We enjoyed driving out to a different beach everyday after training near a Koh Samui beach and spending the rest of the day swimming and relaxing.
Also recommended is taking your own picnic lunch and making a day out of it.  Our children loved visiting different beaches everyday and so did we!
Looking for things to do in Thailand? Check out the Phi Phi Islands, the Koh Lanta Hammock House, why we skipped the Full Moon Party, and our favorite island of Koh Lipe Thailand!
About The Morgan Family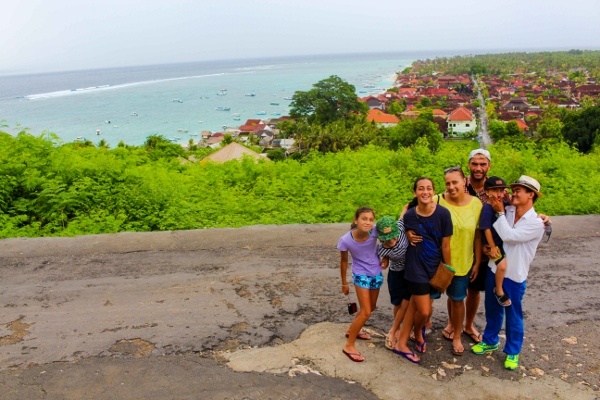 About the Author: The Morgan Family of Morgans Go Travelling are a traveling family that shared stories from their around-the-world trip from 2014 to 2015. They share frequent travel updates on their Facebook page.