Published by Jeremy. Last Updated on August 16, 2022.
Disclaimers: Our site uses demographic data, email opt-ins, display advertising, and affiliate links. Please check out our Terms and Conditions for more information. Listed prices and attraction details may have changed since our visit and initial publication.
My search for the perfect Thai paradise has thrown me in every possible direction of the country. 
From Chiang Mai in the North to Ko Tao in the East, all the way to Ko Lipe on the border with Malaysia in the South West.
After spending over a month in the country, I can safely say, I have found my paradise in Koh Lipe, and I am not wanting to leave.

Koh Lipe is Paradise – It is as Simple as That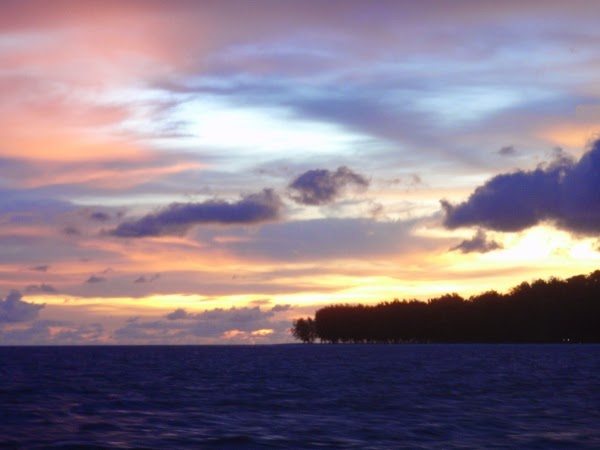 The stereotypical thought of paradise for most is white sandy beaches, crystal clear water, and epic sunsets. 
Although Chiang Mai in the North does not fit any of these criteria, being an inland destination, it is most certainly my favorite spot in the country.
However, being in Thailand, I was on a quest to find the ideal paradise, and the listed qualities are an absolute must. 
After one month of traveling the country, Ko Lipe hits all of them perfectly.
White Sandy Beaches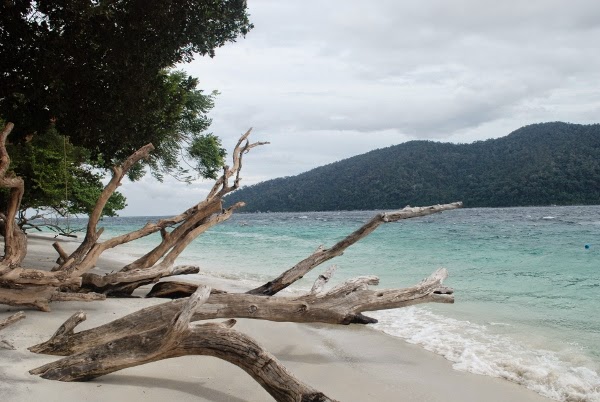 The island of Ko Lipe is tiny. So tiny that the best way to get around is on foot. 
In fact, the island does not have any cars, a very limited supply of motorbikes, two paved "roads", and no port. 
To get in, a long tail has to pick you up from the ferry and bring you to shore.
There are only three notable beaches and a few more small ones on the island which are aptly named Sunrise, Sunset, and Pattaya beaches.
True to form, Pattaya beach is where all the action is and is located right off one of the two "major" paved roads on the island.  Many restaurants, resorts, and souvenir shops line the road and offer reasonable options for visitors.
The main attraction to Pattaya beach, making it my favorite of all on the island, is the long white sand beach which takes about 10 minutes to cross on foot. 
Perfect, snow white powder covers the beach, and with longtails sprinkled across the edge make a picture perfect vista.
Crystal Clear Water
If the long white sandy beaches are not enough to grab anyone's attention, the water certainly will.  All of the beaches are filled with beautiful, crystal clear water with great visibility.
For me, good water is some that you can see bottom while neck deep right off the shore. 
Even with the tide kicking up sand, that kind of visibility is wonderful and hard to find.
Even better is that Koh Lipe is surrounded by many other islands of various size: two larger, dozens smaller. 
The best way to see these is on a day snorkel trip that hits several of the spots for surface and aquatic exploration.
A short distance away by long tail opens up beautiful emerald colored waters with massive coral reefs spotting the bottom of the sea, all visible while standing on a long tail.
It is likely that hundreds of thousands of photos exist of the beautiful sea around Koh Lipe, but my camera has now collected a few hundred more in the process because there can never be too many copies of such beauty.
Epic Sunsets
A good sunset is always the best way to end a day in paradise, and Koh Lipe has not disappointed.
While my chase for the elusive and spectacular sunsets of Flickr photos has come up a bit short so far, the sunsets on Ko Lipe are quite brilliant either way. 
Watching them while sitting in a hammock in front of my bungalow on a quiet private beach doesn't hurt either.
Over Development Looms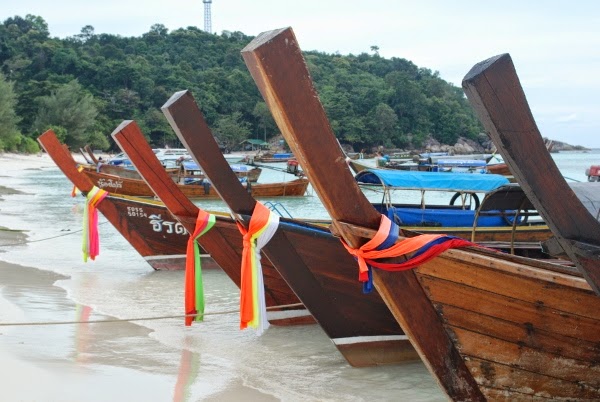 I was a bit disheartened when I first arrived on Koh Lipe, as one of the first set of people I spoke with were leaving the island in disappointment. 
Disappointed it was not the majestic paradise that guidebooks describe it as.
Somehow two tiny roads of shops and many long-tails on a beach is enough to ruin the idea of paradise for some. Unfortunately, in most circumstances, any more isolation past what Koh Lipe provides would come at one trade-off: price.
There are many other, less developed, islands nearby that are worth a visit such as Koh Kradang, Koh Mook, etc.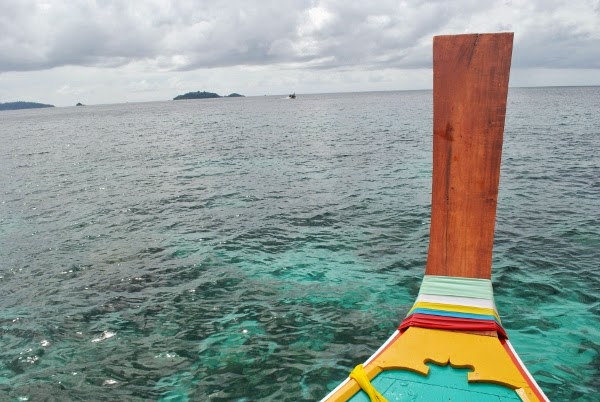 The trade-off, as always, is accommodation cost, as the limited options charge increasingly high fees as a trade-off to stay in business. There are basic rooms with no amenities what-so-ever, and cheap rooms that are conventional privates seemed to be much more expensive here than other islands.
But for the paradise that Koh Lipe is, with its abundance of long tail boats and small commercialization, I am in love and look forward to returning again one day soon.
As for future visitors to this paradise, the seeds of overdevelopment are being planted.  If you would like to visit, my recommendation would be to do it soon, as Koh Lipe is poised to be a greater tourist attraction than it already is in the near future.
Looking for things to do in Thailand? Check out the Phi Phi Islands, the Koh Lanta Hammock House, why we skipped the Full Moon Party, and gorgeous Koh Samui beach options!
About Jeremy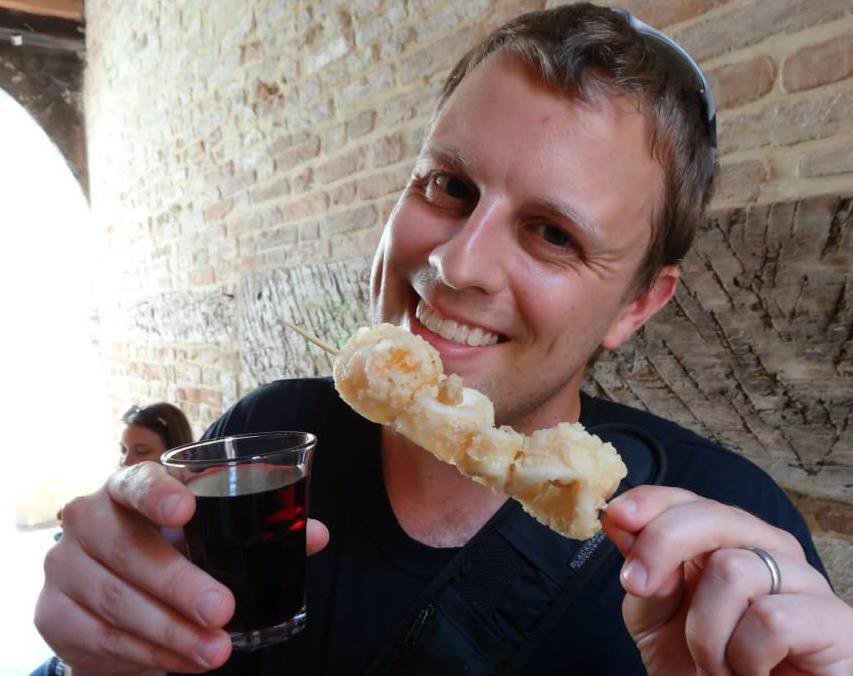 About the Author: Jeremy is a full-time travel writer based in Pittsburgh and primary author of this site. He has been to 70+ countries on five continents and seeks out new food, adventure activities, and off-the-beaten-path experiences wherever he travels.