Published by Jeremy. Last Updated on March 4, 2019.
Disclaimers: We were hosted for this experience. Our site uses demographic data, email opt-ins, display advertising, and affiliate links. Please check out our Terms and Conditions for more information. Listed prices and attraction details may have changed since our visit and initial publication.
Jack Daniel's is an iconic whiskey distillery in Lynchburg, Tennessee, that is a sort of pilgrimage site for those who love whiskey.
We made the journey to Lynchburg while attending a travel writer's conference in Huntsville, Alabama, and took a tour of the facility with whiskey tasting at the end. During which we found a number of interesting things that made this tour unique compared to other distilleries we've visited in the region.
We wanted to share those with you today.
A Fascinating History on the Jack Daniels Tour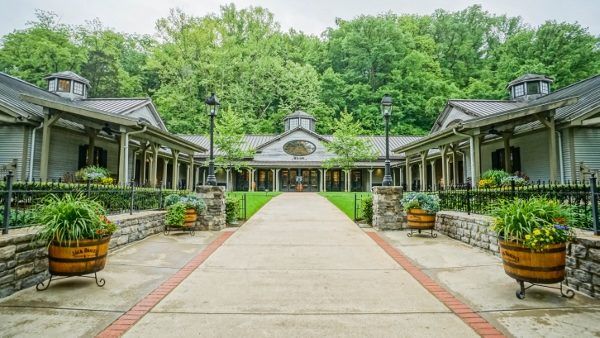 Jack Daniel's started out the way most distilleries do, but has a unique twist with regard to Jack Daniel's passing.
The story goes that Jack never liked to get to work early, and instead relied on his managers to get the day started with the business dealings, including getting into the safe to pull out money and other documents.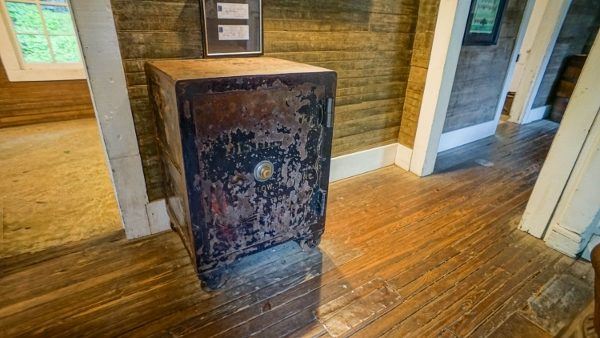 One day he was in a hurry and got to the distillery early, before others had arrived. Not remembering the combination for the safe he got frustrated, kicked the safe, and injured his foot. The story continues on that he did not get it treated and many moons later he had an infection arise that sadly took his life.
The building that this occurred in still exists, as does the safe, and is a good testament to never take work too seriously.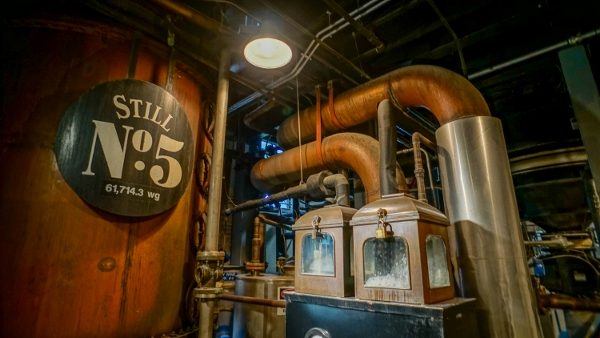 Unique Source Water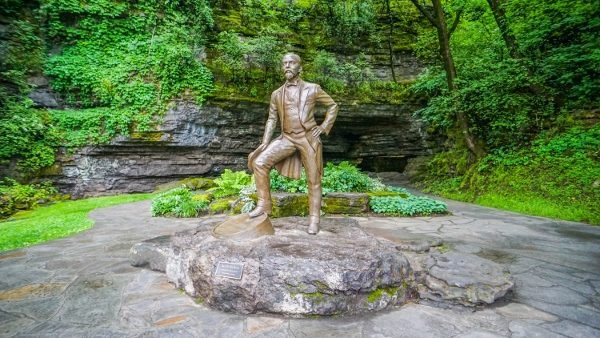 As with most US whiskeys and bourbons, the water source is especially critical. The reason Jack Daniels grew in Lynchburg is that it is home to a natural spring that removes iron and other impurities from the water as it filters through the rocks.
This is the common part for distilleries in the region. But what makes Jack Daniel's unique is that their spring empties out into a cave on its way to the surface, and the entrance of which is accessible on the public tours.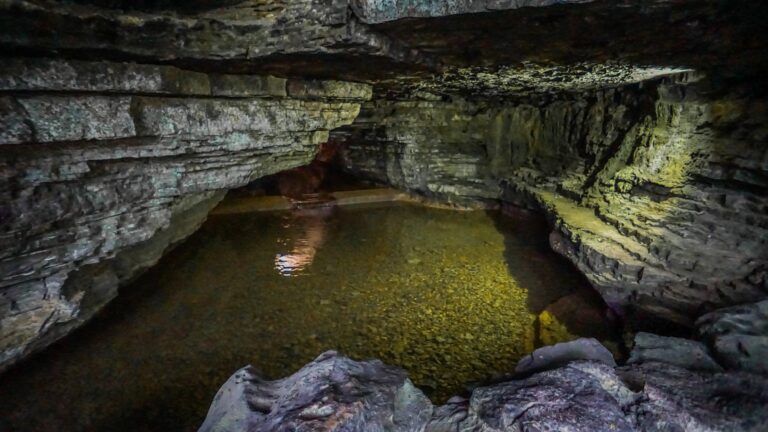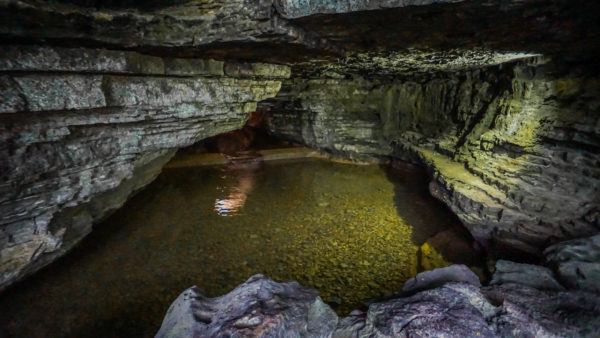 Visitors can't go far into the cave, but the tour guides are happy to tell you they've charted the cave back well over a mile, and still have not surveyed it all.
Charcoal Making and Mellowing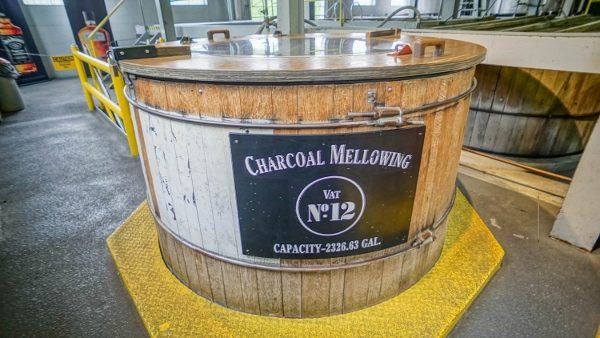 Now, you may be wondering, what is the difference between Jack Daniel's Tennessee whiskey and bourbon?
Well, it is not that it is made in Tennessee- as bourbon can be made anywhere in the USA (not just in Kentucky like you'd find on the Bourbon Trail). The truth is that Jack Daniel's follows all the rules and requirements for bourbon but deviates from one specific step- added charcoal mellowing.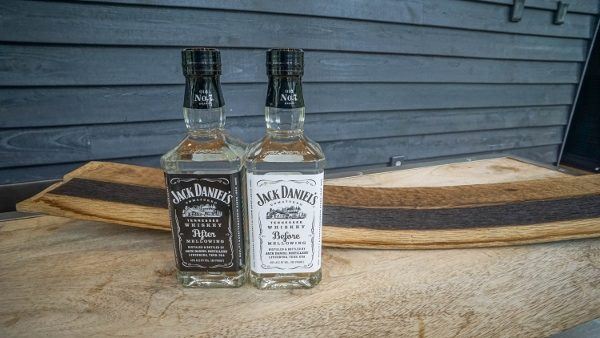 The gist of charcoal mellowing is that carbon removes impurity from water (something that is used in municipal water treatment the world over). In spirit production it is used to remove organics that make the flavor of whiskey taste just a bit off.
The recipe for straight Jack uses charcoal mellowing immediately after the distillation step. Gentleman Jack, on the other hand, puts regular Jack Daniel's through the charcoal filters after the barrel aging step to mellow the flavor after the aging process as well. So when you try these two side by side, keep in mind there is only one thing that separates the two, and that is one more pass through charcoal mellowing.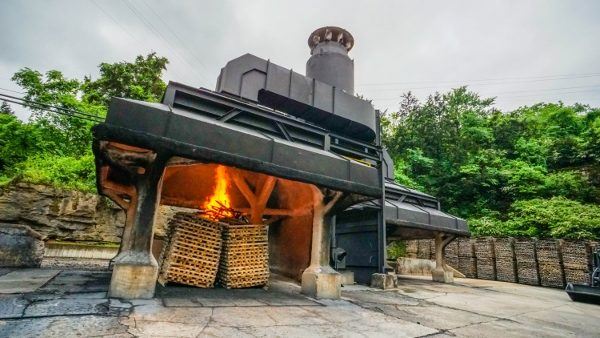 What is even more surprising to me is that Jack Daniel's actually makes their own charcoal by burning wood stacks, and we were very fortunate to see this being done as it is somewhat of a rare occurrence.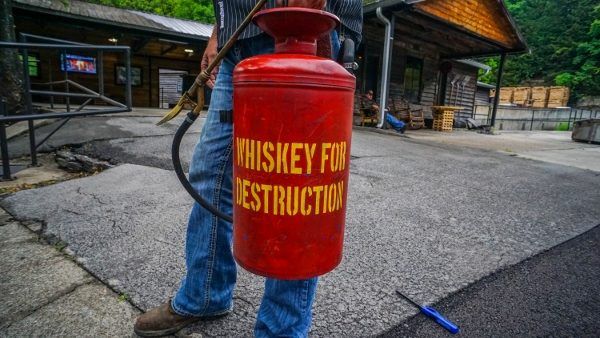 We had one question, and that was what they use as a fuel source to start the fire? Pure whiskey straight from the stills, of course.
And you know we had a taste of that.
One of the Best Tasting Rooms in the Region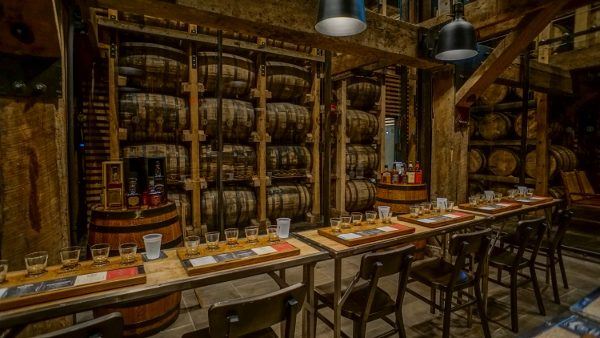 At the end of your tour, you'll be led into an old rick house that has been converted into one of the most beautiful tasting rooms we have ever seen.
While all the bourbon barrels are empty and for show, there is something to be said about tasting in an environment such as this.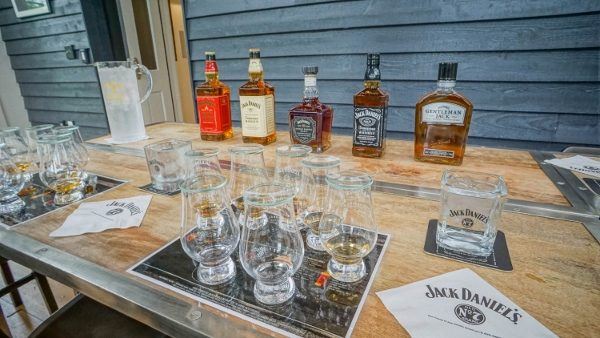 For those who are a member of the Squire Club, a special house on the premises also exists which offers tastings and a perk for members, which is where we ultimately had our tasting of five whiskeys- Jack Daniel's, Gentleman Jack, a special reserve Jack Daniel's, as well as their cinnamon and honey lines.
Premium tours also exist for some of the rarer whiskeys, including cask strength, single barrel, and master blends for those who want to go beyond the traditional for something a bit more compelling. Next time!
Finish the Day with Lunch at Miss Mary Bobo's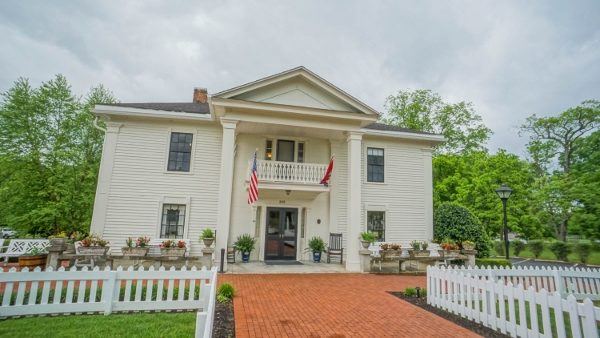 I really want to go into great detail about Miss Mary Bobo's, but I am not as it is something you really need to experience to understand.
Miss Mary ran a boarding house in Lynchburg that would provide lodging and three square meals a day to residents. But considering most visitors would be coming to visit Jack Daniel's, her main house rule was rather odd- no alcohol was allowed.
Yes, the boarding house in Lynchburg was devoutly dry. If you were caught, you were out.
Lets just say that this was one of many eccentricities by Miss Mary, who ran the hotel for 75 years- until her death in 1983.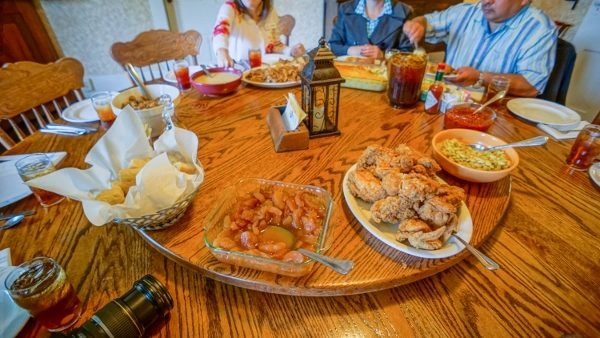 Today the boarding house operates as a popular restaurant, where family style, southern meals are served around large tables between you and new friends. Each table has a hostess who guides the conversation while giving a wonderful history of the estate and its relationship to Jack Daniel's.
The food is superb, the ambiance is a bit unusual, and overall is a must visit after a Jack Daniels distillery tour. Just be sure to make reservations for this one in advance!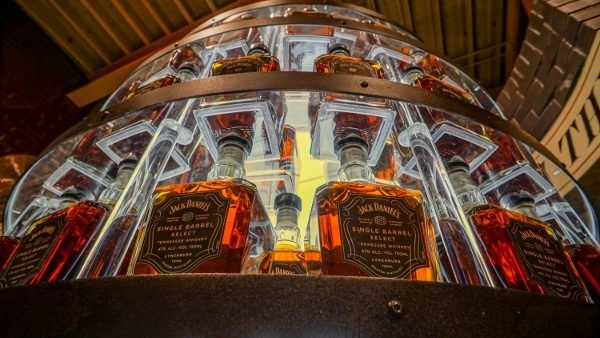 When it comes down to it, Jack Daniel's and Lynchburg, Tennessee is an unusual spot. One of the world's largest distilleries in a dry county, surrounded by a town that absolutely loves them (as far as we could tell), and even more eccentricities are sure to come out during any visit.
But that is the charm of this distillery, and those who make the trip are going to be rewarded with a very enjoyable day- whiskey included.
We would like to thank Jack Daniel's for inviting us to the tour and lunch at Miss Mary Bobo's. As always, all opinions are our own.
About Jeremy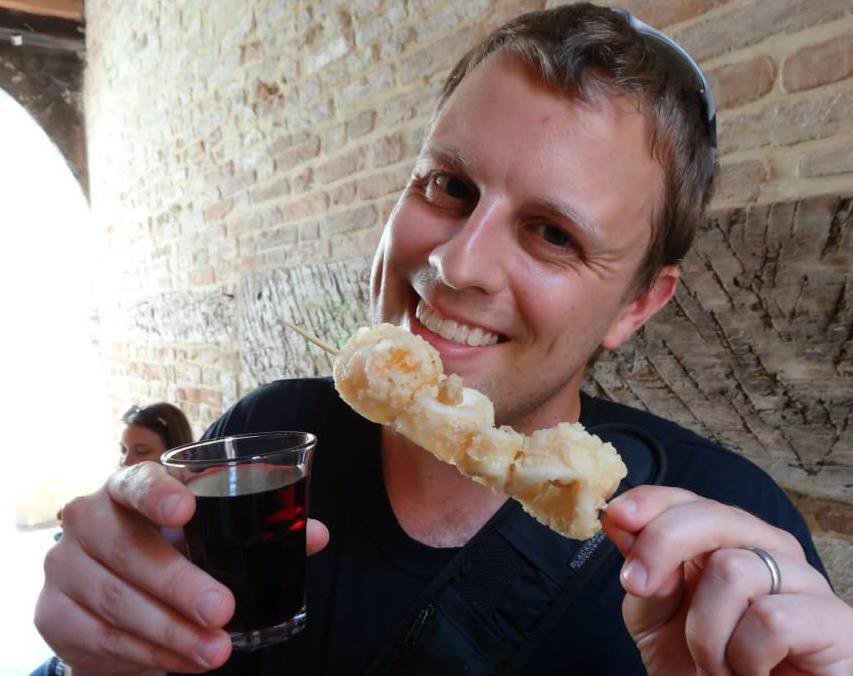 About the Author: Jeremy is a full-time travel writer based in Pittsburgh and primary author of this site. He has been to 70+ countries on five continents and seeks out new food, adventure activities, and off-the-beaten-path experiences wherever he travels.