Published by Jeremy. Last Updated on September 14, 2020.
Disclaimers: We were hosted for this experience. Our site uses demographic data, email opt-ins, display advertising, and affiliate links. Please check out our Terms and Conditions for more information. Listed prices and attraction details may have changed since our visit and initial publication.
There are a number of breweries and restaurants in Harrisburg, and during our recent visit we made it our mission to visit several of the best.
In this one we share some of the spots you should check out in the capital of Pennsylvania, and since we plan on visiting this one fairly regularly, we'll be updating with more options soon!
Pizza Boy Brewing (Al's of Hampden)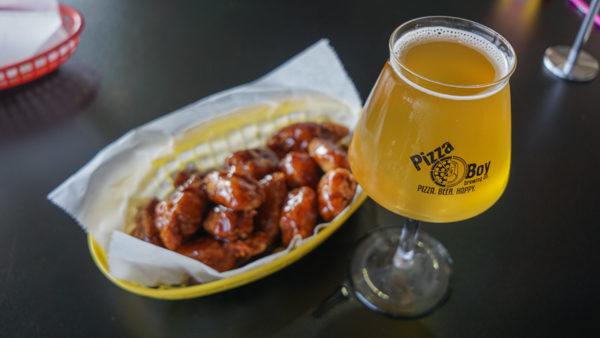 Pizza Boy is quickly becoming one of the most distributed breweries in Pennsylvania, and when you see the 100+ draft list at their Harrisburg location (the pizza shop Al's of Hampden) you'll know why- a good percentage of the brews are theirs!
This is one spot that is a bit hard to figure out what you want to drink at as they do not offer samples, tasters, or flights; so odds are good you're going to spend a fair bit of time studying the menu before honing in on what you would like to enjoy.
Couple that with a pizza from Al's or a solid tray of wings, and you have a drinking experience that is unlike most others in the region.
Pizza Boy Brewing is located at Al's of Hampden at 2240 Millennium Way in Enola, Pa.
The Forebay at the Hershey Lodge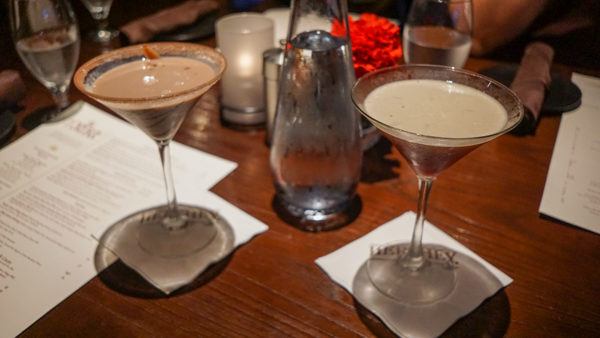 No trip to Harrisburg would be complete without making the detour to visit Hershey, and we decided to go fancy for a night out at The Forebay at the Hershey Lodge.
This restaurant is a modern American inspired restaurant with an array of soups and salads as well as meat-forward entrees like short ribs, pork shank, steaks, as well as scallops.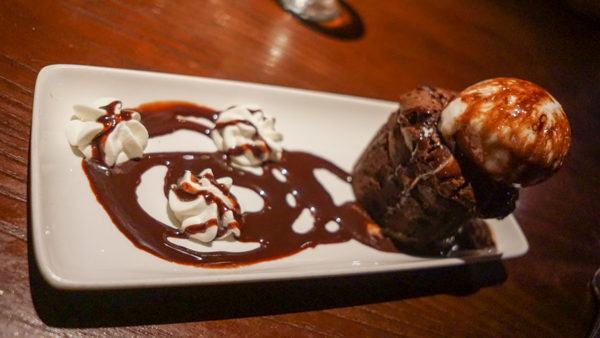 But where this one stands out is in its drinks, as The Forebay has a special martini menu with Hershey inspired twists (perfect for an apertif or digestif) as well as a chocolate heavy dessert menu
The Forebay is located at the Hershey Lodge at 325 University Drive in Hummelstown, PA.
Mellow Mink Brewing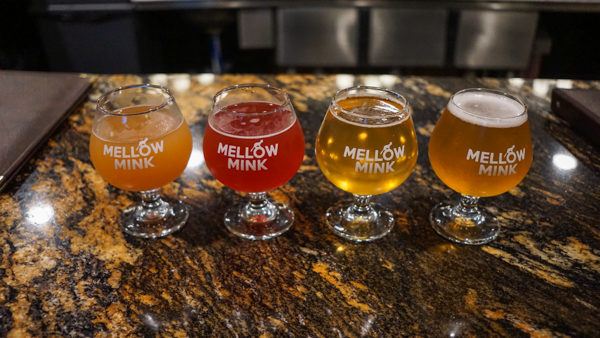 Mellow Mink Brewing opened in Harrisburg in late 2018 and has a strong representation in a beer style we absolutely love- sours.
This brewery was surprising as for only being open a few weeks the brews were top notch, and gave an impression that they have been around for much longer.
During our visit we were able to try four beers, the Horse Divorce (a wild farmhouse), Superfruit Tapestry (a blonde sour with raspberries and passionfruit), Apricot Estate (a fruited saison), and Superfruit 2: Pom-Mango (another blonde sour with mangoes and pomegranate).  The things we loved about all of these is that while they were all tart, the fruited sours really let the fruit flavors come through and were much stronger than you'd get at other places dabbling in the craft.
One thing is for certain, this one has some bright days ahead of it!
Mellow Mink is located at 4830 Carlisle Pike in Mechanicsburg, PA just outside of Harrisburg.
Little Amps Coffee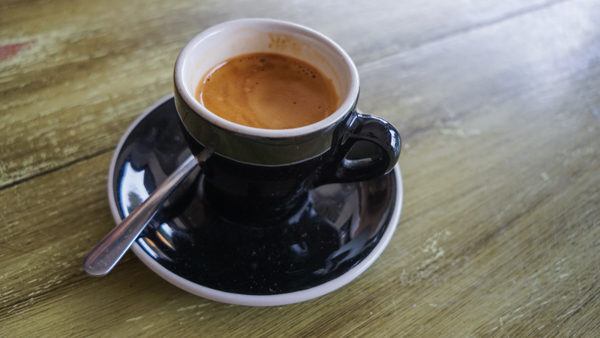 Little Amps Coffee is one of the most popular coffee shops in Harrisburg and has several locations around the city. This one goes a step beyond most coffee shops and imports coffee beans themselves and roasts directly in Harrisburg.
What this means for you is fresh product, and some of the most flavorful coffee you'll find around. A must try!
Little Amps Coffee has several locations around the city. We visited 1836 Green St for this review.
Ever Grain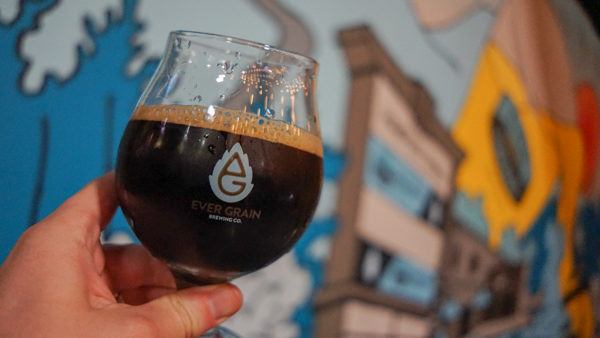 Ever Grain Brewing opened in Harrisburg in 2016 and has quickly grown to be a popular option in the city. Within moments of arriving we quickly realized that this one runs the gamut of beer styles available from light Helles lagers all the way to 10% ABV Russian Imperial Stouts.
Suffice it to say, if you are heading to Harrisburg and want to sample from multiple styles of beer in a single shot, Ever Grain is the place to do it.
Ever Grain Brewing is located at 4444 Carlisle Pike in Camp Hill, PA just outside of Harrisburg.
Millworks Brewing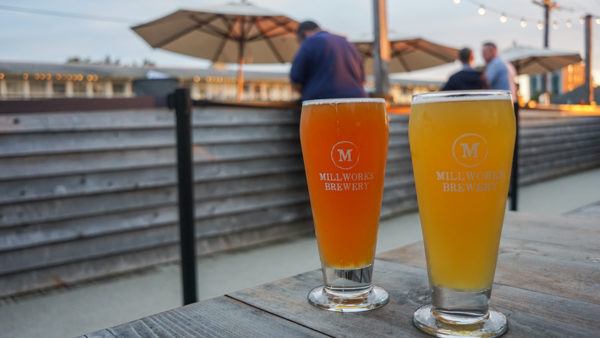 Millworks Brewing in midtown Harrisburg is an interesting spot as it is located in a rather large space that used to be a millwork (hence the name) and most of the material inside was salvaged from the building when it was purchased. Sweet!
This all comes together for a spot that features an array of beers, a large farm-to-table food menu (with almost every ingredient being sourced locally), and even space for local art galleries that really pulls it all together.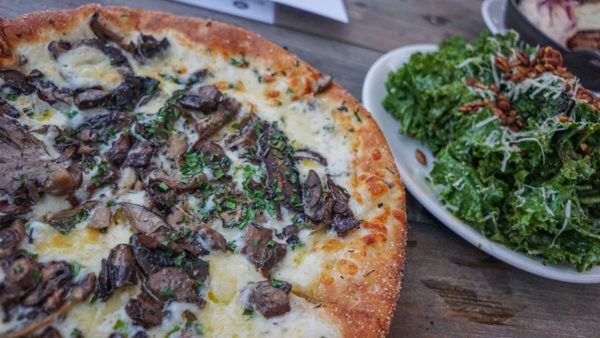 But if all that isn't enough, the brewery also has a comfortable rooftop patio with views of Broad Street Market as well, and is a great place to watch the sunset with a craft beverage.
Millworks Brewing is located at 340 Verbeke Street in midtown Harrisburg.
Broad Street Market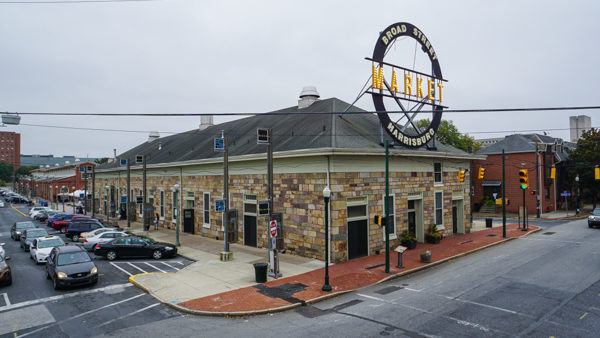 Broad Street Market is often considered to be the oldest continually operating farmers market in the United States (however a few others argue for that title). In either case, this spot in midtown Harrisburg has stood the test of time and evolved to be a rather impressive food market for chef driven meals, mom and pop style dishes, local foods, and of course, produce!
During our visit we opted to sample our way around the market and sampled the likes of Elementary Coffee, gourmet cake donuts from Evanilla (go for the banana nutmeg if they have it), a monster pretzel from Lil's Pretzels (hand-made on site),  and Urban Churn ice cream (made the old fashioned way with a sublime texture).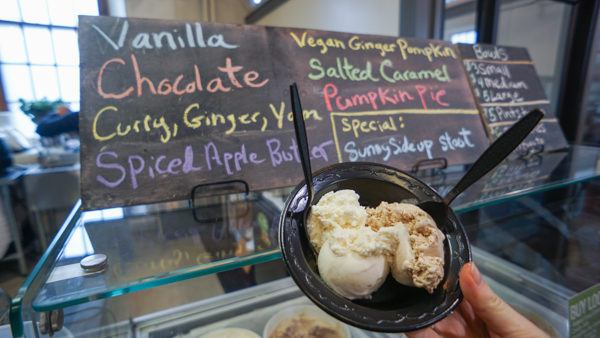 In fact, you could very much make an entire eating day out of this one market as Eight Oaks Distillery and Buddy Boy winery also call the market home, and Millworks Brewing company (above) is located just across the street!
So, we ask, who is hungry?
Broad Street Market is located at 1233 North Third Street in midtown Harrisburg.
Troegs Independent Brewing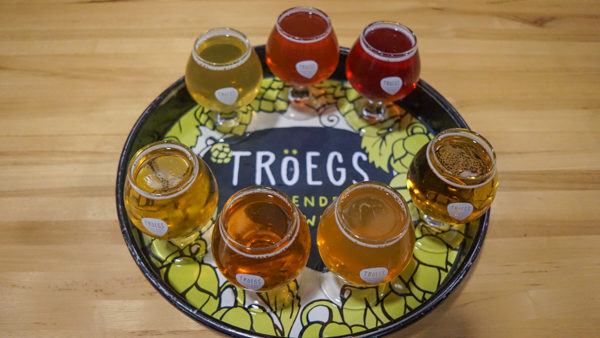 Troegs is arguably the most popular brewery in the state of Pennsylvania, and within moments of arriving to their Hershey location you'll understand the truth of that statement- it is always packed!
The taproom on-site features over two dozen of their year-round standards, specialty releases, and experimental brews from their scratch series. During our visit we opted to try a number of these in sampler size with some notable ones not found in distribution being Naked Elf (a Mad Elf minus the robust cherry flavor), Golden Thing (a dry hopped DIPA with lemondrop hops), and several sours (boysenberry gose, anyone?).
After the flights, we found ourselves heading back to a staple, the Troegenator Double Bock. Not only is this one of the finest beers Troegs puts out on an annual basis, we have to say that having on draft at the source is even better.
While at Troegs, be sure to try food from their walk-up style "snack bar" which features the likes of pretzels, littleneck clams, pork banh mi, oysters, or duck confit. This is not your traditional snack bar fare!
Troegs Independent Brewing is located at 200 Hersheypark Drive in Hershey, PA.
We'll be adding more onto this one as we make more trips to Harrisburg and Hershey in the future. Have a favorite? Comment below to tell us about it!
We'd like to thank Visit Hershey & Harrisburg for assistance in visiting many of the above spots. As always, all opinions are our own.
About Jeremy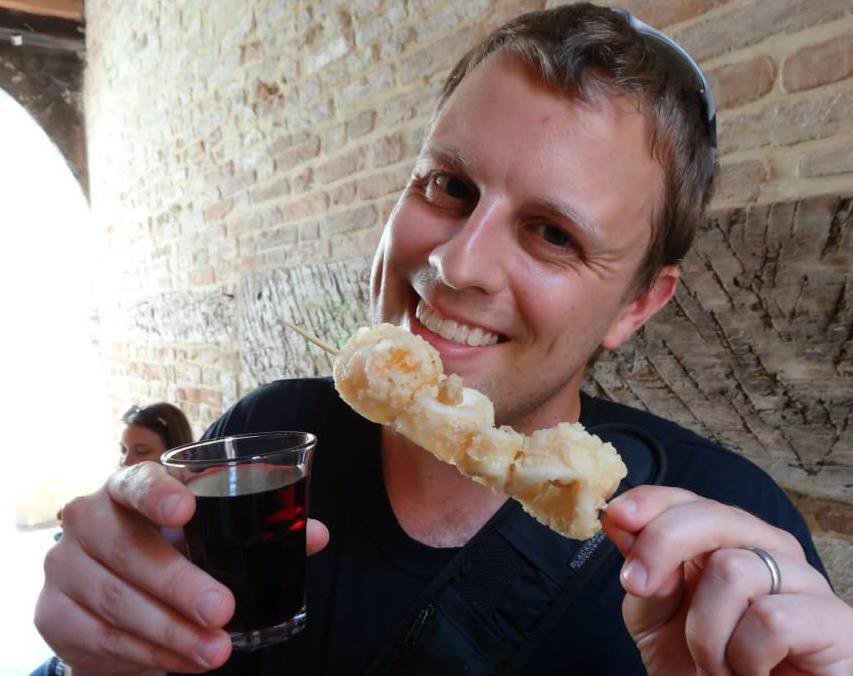 About the Author: Jeremy is a full-time travel writer based in Pittsburgh and primary author of this site. He has been to 70+ countries on five continents and seeks out new food, adventure activities, and off-the-beaten-path experiences wherever he travels.