Last Updated on March 24, 2022 by Jeremy
Disclaimers: Our site uses demographic data, email opt-ins, display advertising, and affiliate links. Please check out our Terms and Conditions for more information. Listed prices and attraction details may have changed since our visit and initial publication.
We've all heard the stories- Cancun is synonymous with spring breakers and all-inclusive resorts. I grew up with this mindset for so long that I never really considered the Yucatan as a destination to visit purely because neither of those travel styles really stood out to me. It took several years, but when I finally made it to the Yucatan I found a plethora of activities that were so far removed from the party and resort crowd that I was upset that I didn't consider visiting earlier.
If you do it right, you can avoid all of the stereotypes that come with the Yucatan and have an incredible experience. During our travels around the Yucatan, we found seven stellar attractions you may be interested in checking out if you are looking to get away from the resort mindset. (Or, if you are interested in staying at a resort, we have seven reasons why you should here!)
Swim in a Cenote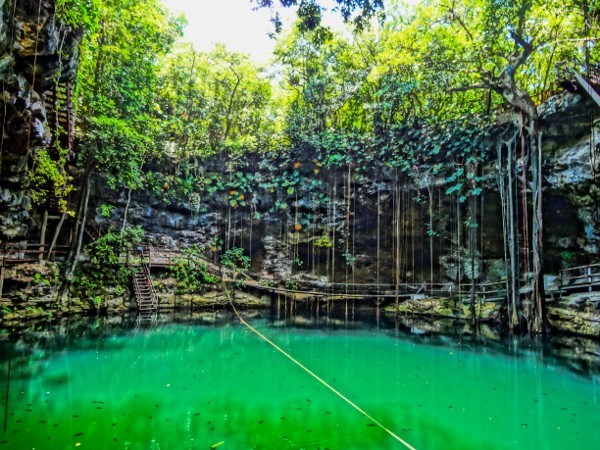 The Yucatan is home to dozens, if not hundreds of sinkholes which formed when underground rivers caused limestone pockets to collapse. The resulting caverns became flooded and are now a popular spot to swim in during the heat of the day thanks to their refreshing and often crystal-clear water.
Cenotes in Mexico can vary from pristine sink holes with no infrastructure what-so-ever (and rarely a fellow visitor in sight), spots serviced by dive shops for training courses, all the way to the heavily touristic (but fun) Xenotes Oasis May which includes kayaking, zip-lining, and rappelling opportunities and the crowds to match (and we have to admit, although touristy, the zip-lining was amazing).
No matter which you choose, a visit to a cenote should be on your must-experience list during a visit to the Yucatan.
Visit the Underground River at Rio Secreto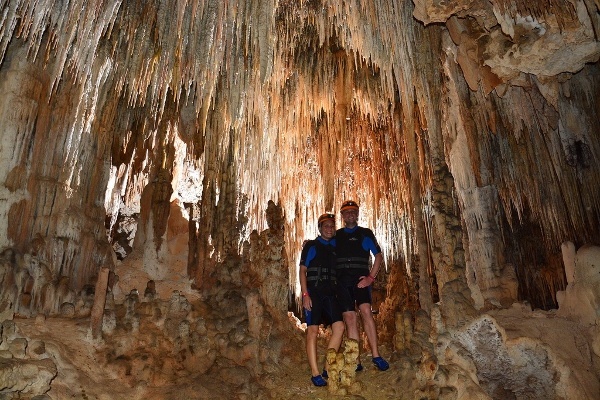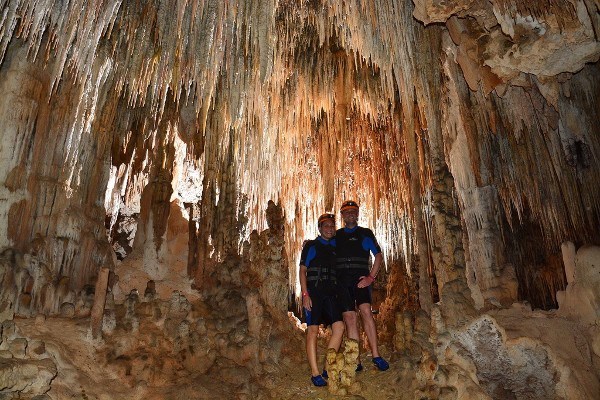 For those who would like to continue visiting more natural formations, the Yucatan is home to a star attraction that combines the underground rivers from the cenotes mentioned above with one of the most beautiful cave systems you'll likely ever visit. The resulting experience is Rio Secreto, one of our favorite spots in the Yucatan.
This cave system spans several miles underground, and was only recently discovered through sheer happenstance. After a significant build-up of infrastructure, Rio Secreto now allows you to journey deep into the cave system with your guide as you marvel at beautiful rock formations, flooded caverns, and more. The best part is that based on the season and accessibility of the caverns, the path you take with your guide may change, and those who want to explore even longer can book a custom half-day package that goes deeper into the system than most visitors ever see.
You can be certain that when we make it back to the Yucatan, the longer journey will be on our must see list.
Explore Several Amazing Ruins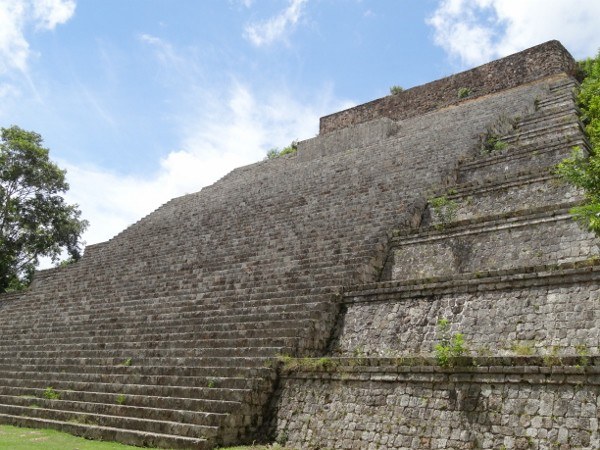 Yes, the Yucatan is home to Chichen Itza. Unfortunately, for all the beauty this attraction is known for, the crowds are out in full force. This Disneyland like feel only perpetuates the negative feelings towards the Yucatan like you would expect. Luckily, I'm here to say that there are many other ruins in the Yucatan which you can explore to get away from the crowds.
Our personal favorite ruin in the Yucatan is Uxmal, located outside of Merida.  This site is a massive complex that rivals Chichen Itza in almost every aspect. But unlike the famous attraction that thousands flock to visit every day, the ruins of Uxmal receives just a fraction of the visitors, has very few sales vendors, and still allows you to climb up to the top of some of the structures- something that has been off-limits at Chichen Itza for a very long time.
Eat Delicious Mexican Food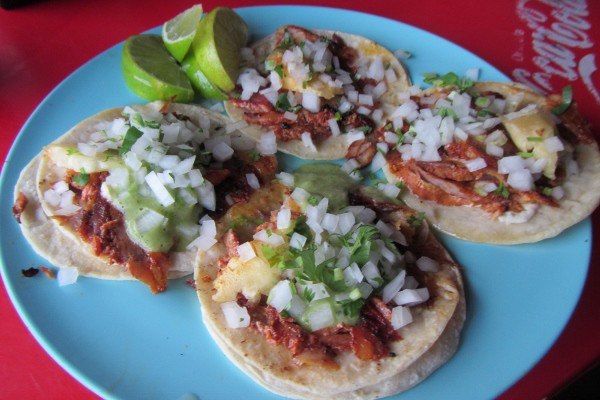 Okay, I'm going to say it: eat all the tacos you can while in Mexico.  During our limited three week trip around the Yucatan we ate well over 100 and do not regret it one bit.  The tacos in Mexico are cheap, delicious, and come in numerous varieties such that you can continue trying new flavor combinations until your very last day (and even then, you'll probably miss some).
Our personal favorite was Tacos al Pastor– a taco prepared with meat cooked on a gyro spit that is covered in achiote paste during cooking and topped with pineapple. The best of which we had was at Antojitos La Chiapaneca in Tulum, so just in case you only can try it once I'd recommend you do it there!
Now, as much as I love the tacos in Mexico, I'd be doing you a disservice if I didn't mention all of the other delicious meals we had.  Pretty much everything in Mexico we tried was delicious, from the familiar chilaquiles to the lesser known rajas, gorditas, and huarache, you truly cannot go wrong if you eat at a restaurant that is full of locals and pick something you don't recognize off the menu.
Snorkel with Whale Sharks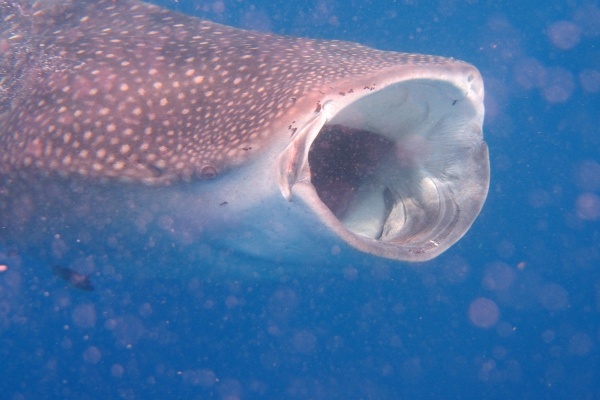 Normally I run away from organized snorkeling excursions because they often do not take you to the best snorkeling spot and you leave disappointed.  But for the whale shark snorkeling tours in Cancun, I can say with 100% confidence that you're going to be blown away.
Whale sharks are the largest fish in the ocean, and when you get in the water with them you're going to feel small.  These gentle giants are of no danger to you; however, they do not have a single fear of humans and may get a bit too close for comfort while at the surface eating, and you need to be prepared to swim away if they come close.
My only reservation with the whale shark tours is that the water can be quite rough, and many who do not have their sea legs may come down with sea sickness.  If this sounds like you, you may not want to partake in this activity.  But if you can get over rough water with medicine (highly recommended for everyone, I might add), then this one is an absolute must if you visit during the regular summer viewing season.
Take a Cooking Class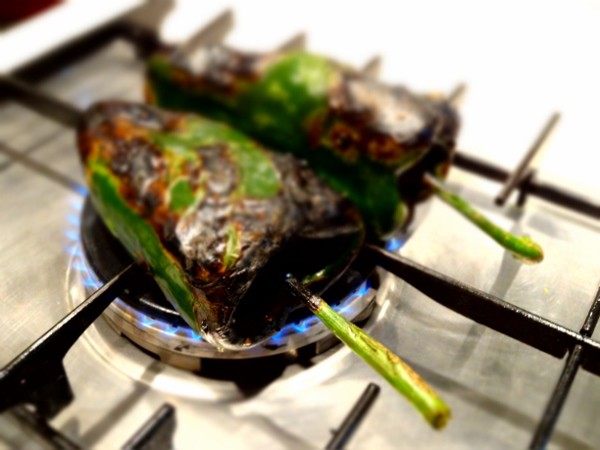 If you fall in love with Mexico's delicious cuisine like we did, you should consider a cooking class during your visit!  We checked out Co.Cos cooking school in Playa del Carmen and learned to make incredible dishes like tortilla soup (the best recipe we've ever had), stuffed poblano peppers, dessert, and even had a tequila and mezcal tasting to top it all off.  If you view recipes as the ultimate souvenir like we do, this is one you really should fit into your schedule while in Mexico!
Enjoy the Beach (Without the Resort Crowd!)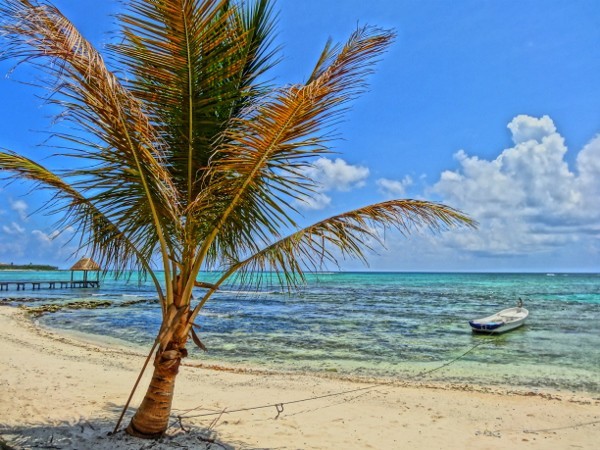 Finally, we end with what most of the all-inclusive crowd visits Cancun for- the beaches!  I'll take this chance to let you in on a little secret: not only are most of the beaches in the hotel zone not that great, the Yucatan has dozens upon dozens of amazing beaches that are removed from the resorts!
We fell in love with the beaches we visited in the Yucatan as the sand was powdery soft, the water crystal clear, and along with a few beers was a great day out.
Looking for a few good beaches to check out?  We really enjoyed Akumal Beach (rent snorkeling gear to see sea turtles!), Tulum Beach (the closer end to the ruins away from the resorts), and Isla Mujeres (okay, this one is near a few resorts but beyond amazing).  Although we only visited a few, I'm sure there are several other great ones out there for you to enjoy paradise in relative seclusion.
With seven amazing activities to try during a visit to the Yucatan, you have no excuse not to visit this wonderful attraction if you are put off by the resort crowd like we are.   What are you waiting for?
We received some of the activities featured in this article in exchange for a review (featured in the included links). All of the activities that made this list were our personal favorites from our time in the Yucatan and we were not offered commission nor requested to include them in this list.
About Jeremy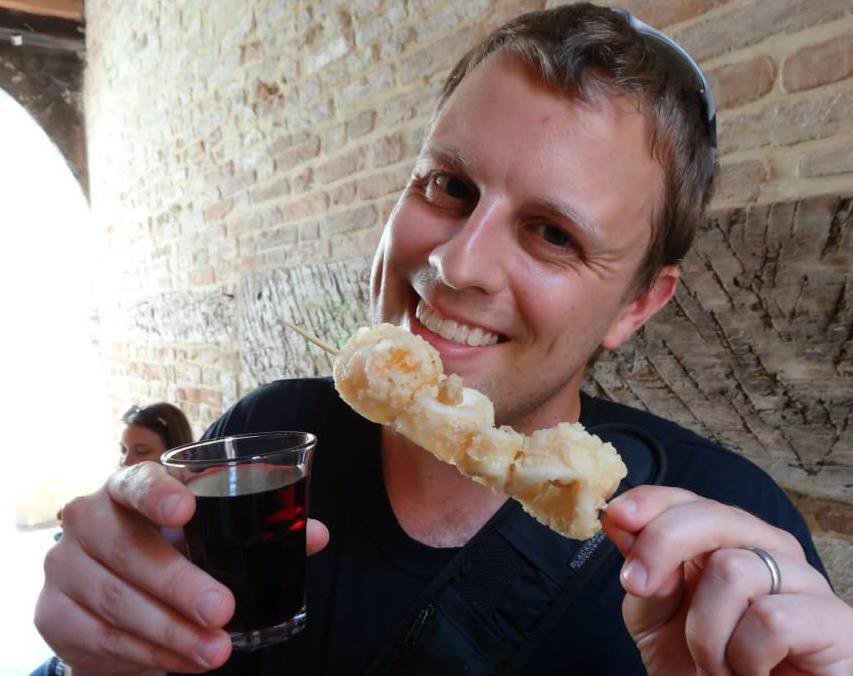 About the Author: Jeremy is a full-time travel writer based in Pittsburgh and primary author of this site. He has been to 70+ countries on five continents and seeks out new food, adventure activities, and off-the-beaten-path experiences wherever he travels.