Last Updated on May 26, 2022 by Jeremy
Disclaimers: Our site uses demographic data, email opt-ins, display advertising, and affiliate links. Please check out our Terms and Conditions for more information. Listed prices and attraction details may have changed since our visit and initial publication.
Prior to leaving to our 465-day trip around the world, we were really excited to be sent a few pairs of KEEN shoes to wear on our journey.
We were particularly interested in these shoes as they were clearly designed by someone who had our type of journey in mind.
Comfortable for city walking, rugged for mountain hiking, and waterproof just for good measure, they really did seem to be the best shoe for traveling on an adventure such as ours.
But did they live up to the hype?
After 15 months on the road, visiting 38 countries on 5 continents, you could say that we put them through the ultimate test to find the answer.
Is KEEN Footwear The Best for Travel?
When we say we put our shoes through a good test, we really mean it.  Our waterproof shoes underwent some pretty incredible feats (pun intended).
From trekking to Everest Base Camp, climbing snowy mountains in Switzerland, hiking in Patagonia, walking through the desert of Oman, going on safari in Africa, to walking miles upon miles in the cities of Europe, there is no element they didn't see.
But we have to be honest, putting these shoes through all of that wasn't our original choice.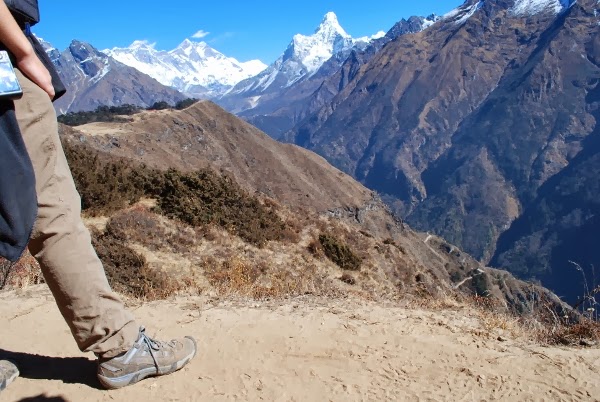 We originally were going to pick up a few other pairs of shoes during our travels that would be better suited for our individual tasks. Cost, and planning logistics, stopped us in our tracks before we could do so- and we're really glad that we did not.
Had we bought new hiking boots in Kathmandu for the Everest Base Camp trek, for example, we would have been in extreme pain for that eleven day journey as the shoes would not have been broken in for the hike. By having our well-worn shoes (which had just endured five months in Europe), we saved ourselves from the countless blisters that come with hiking in new boots, and as it turns out we really didn't even need that KEEN boots with ankle support at all- the regular waterproof shoes were perfect!
Throw in many more situations like this throughout our journey, and you can imagine why we can't speak nothing but positive things about the shoes as we quite literally put them through every situation imaginable.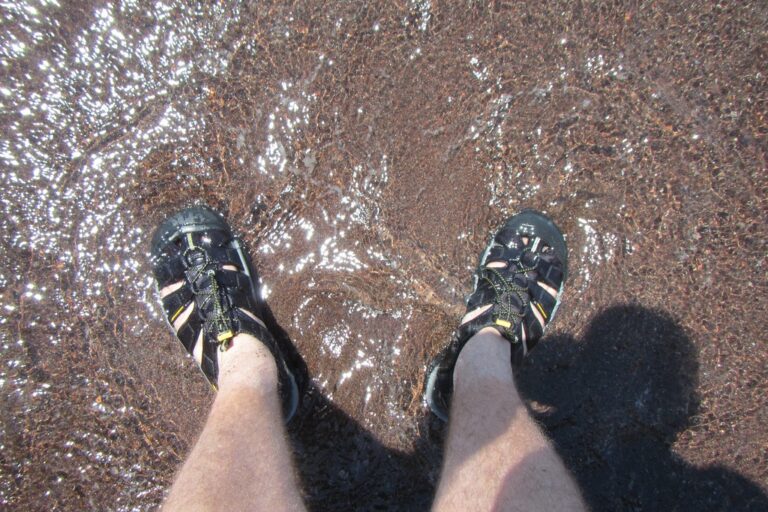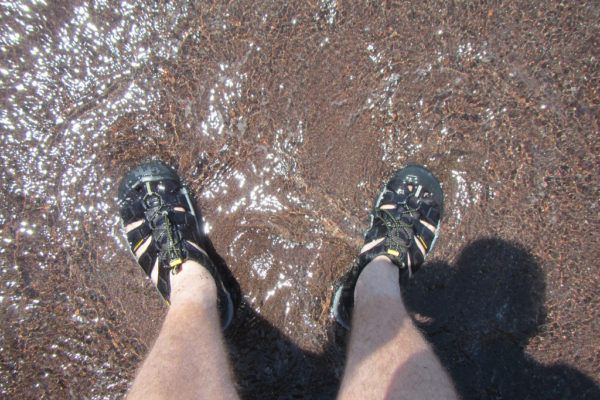 The only case where these shoes did not hold up were around the beach, mostly because the waterproof nature of the shoe meant that once the sand got in, it never got out until you took it off and shook it.
Thankfully, we had pair of KEEN water shoes, the Newport H2s, that covered all of the other cases where we needed a more open sandal. These were also so rugged that we also wore them hiking at times, but it is worth keeping in mind that since they are open so much, if there is any debris found on the hike (such as twigs or plants with spines) they could find their way to your foot.
That never stopped us, but it is definitely worth considering for that function.
How Did Our KEEN Sneakers Hold Up?
Normally my shoes have an average lifespan of about one year. Stretching out an additional five months (accounting for the month we wore them before we left and the month we've worn them since being home), and accounting for the crazy conditions we put them through, it is easy to say that they stood up quite well.
And that is before even realizing that I'm really hard on my shoes in normal cases!
I never untie the shoe laces and generally wear out any ankle support they have very fast.  You can see this in my KEENs very easily as the padding around the ankle started to disappear at the 9 month mark and became even worse by the end.   Still, other than looking bad they performed just fine.
Angie's shoes are starting to show similar wear, but it is to a lesser degree because she actually unties her shoes like a responsible person.
Other than these two noticeable differences, one pair of broken shoe laces at the end of our trip, and the general layer of dirt that builds up on the outside of the shoes after wearing them for a long time, we had no performance reducing wear that we could point out.
There was one feature we wanted to find out more about prior to publishing this review, and it was this: are our shoes still waterproof?  The fact that they survived everything we put them through on our trip gave us a thumbs up and made us want to purchase another set right away, but how did the waterproofing hold up?
For this one, we needed to perform a test.
This test is shown in the video above.
Within the test we did something very simple, and submerged each shoe in a bucket of water in order to mimic a stream. Not just any stream, but a deep stream that we stayed in for quite some time. This did not really happen on our journey at all, as more often than not we'd bounce in and out of a stream really quickly.
However for this test we went pretty hardcore for a long submersion to find any leaks at all.
The results were pretty surprising. After fifteen months on the road, through every condition imaginable, our shoes were still waterproof for the most part! We could definitely notice a small leak here or there (each in our right shoe), but for those who only cross streams for a brief second, as we would normally do, we'd call this still mostly waterproof for its intended use.
For that, we have to say, our KEEN shoes were amazing. The perfect shoe for a trip like ours!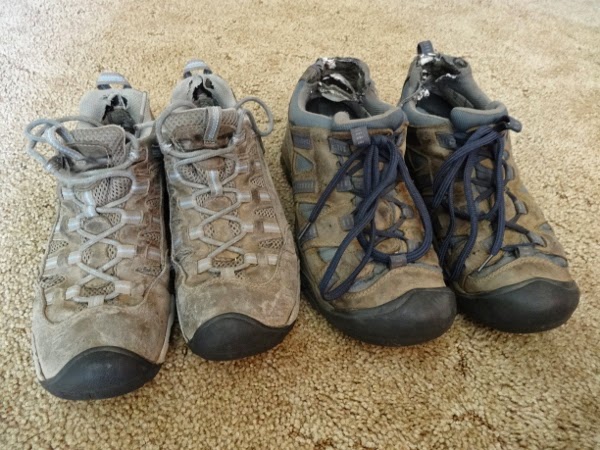 To buy your own pair of KEENs for world travel, click here to purchase directly or here to purchase on Amazon.
We'd like to thank KEEN Footwear for providing our shoes for our long-term trip. All opinions featured within this review are our own.
About Jeremy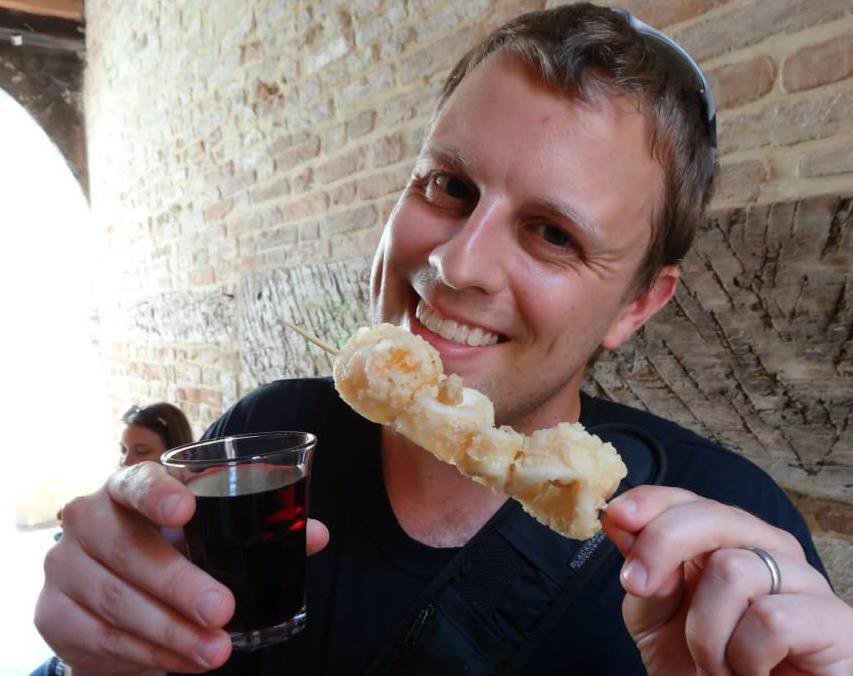 About the Author: Jeremy is a full-time travel writer based in Pittsburgh and primary author of this site. He has been to 70+ countries on five continents and seeks out new food, adventure activities, and off-the-beaten-path experiences wherever he travels.