Last Updated on November 5, 2019 by Kendrick
Disclaimers: Our site uses demographic data, email opt-ins, display advertising, and affiliate links. Please check out our Terms and Conditions for more information. Listed prices and attraction details may have changed since our visit and initial publication.
Victoria Falls is one of the most iconic waterfalls in the world. I was definitely excited to see it, and thought it would be one of the highlights of my trip to the Southern African region.
Upon arriving in Livingstone, Zambia, I checked into Jollyboys Backpackers, and immediately got a taxi to take Karen and myself to Victoria Falls.
After paying for entrance fee, I was overcome with excitement, as we walked along the path leading to the famous falls.
But I soon realized I came during the wrong season. As I stared into the tiny trickle of water dripping down the canyons, I was so disappointed and shocked to find that Victoria Falls was completely dry!
Talk about an anti-climatic turn of events.
Victoria Falls is Seasonal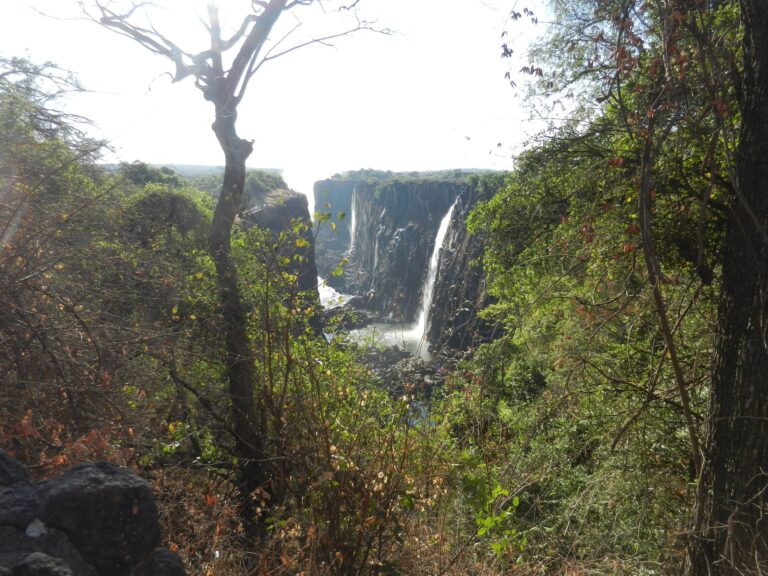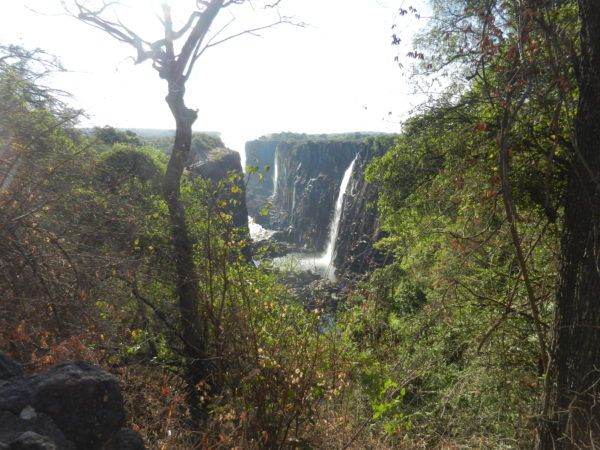 After doing some research, turns out visiting the falls in October and November is the worst possible time. Firstly, it is the dry season. Secondly, a dam was built in the falls area, restricting the flow of water.
Unless there is a heavy rainfalls, which only occurs during the wet season, you will be out of luck if you plan on seeing the falls.
So when is the best time to go?
Visit Victoria Falls in the Winter and Spring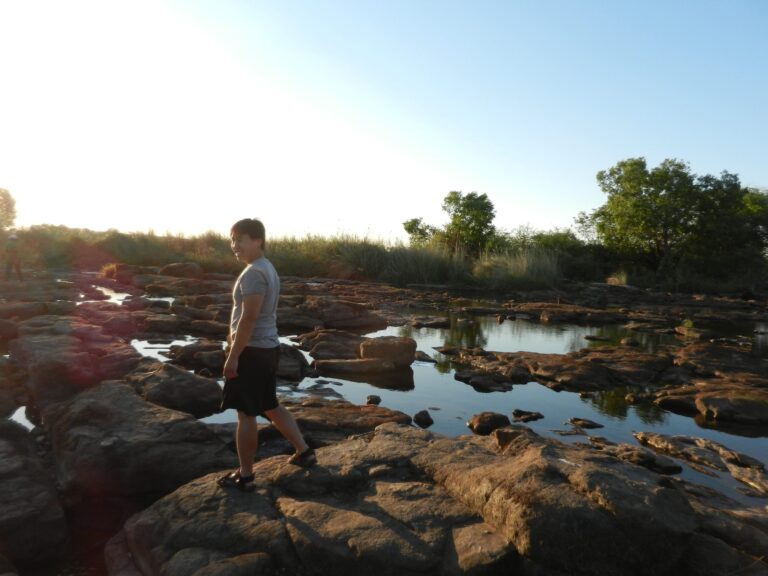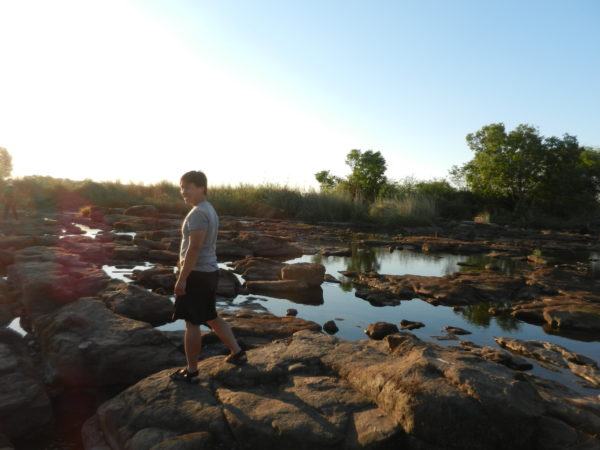 The single best time to visit Victoria Falls would be from January to May, when the flow of water is at its max. I wish I had known prior to traveling to here.
The one benefit to traveling to Victoria Falls during the dry season is that you can actually walk your way to the Devil's Pool. Simply hire a tour guide to take you there from the falls itself. I personally did not do this because the park was close to closing when Karen and myself went.
You can also see Victoria Falls (with water) if you travel to the Zimbabwean side.
Simply cross the border bridge between Zambia and Zimbabwe! The cost of the Zimbabwean visa is $50 USD for a single entry. Make sure you get the $80 USD multi-entry visa upon arriving in Zambia to avoid paying the $50 USD twice!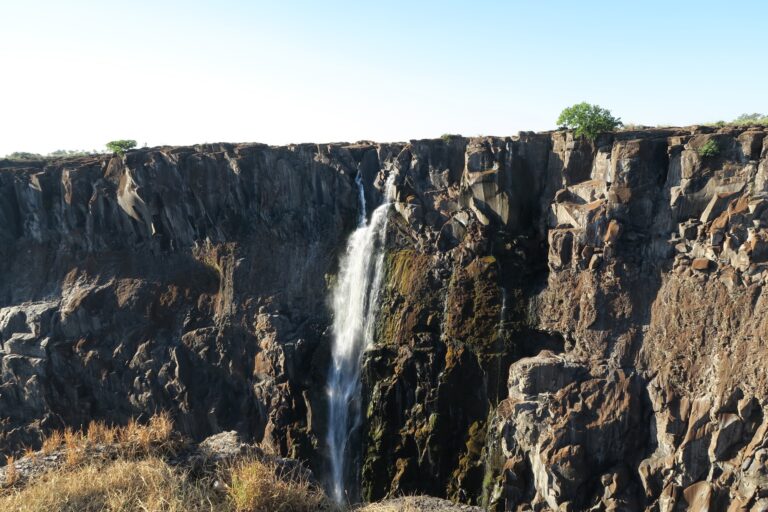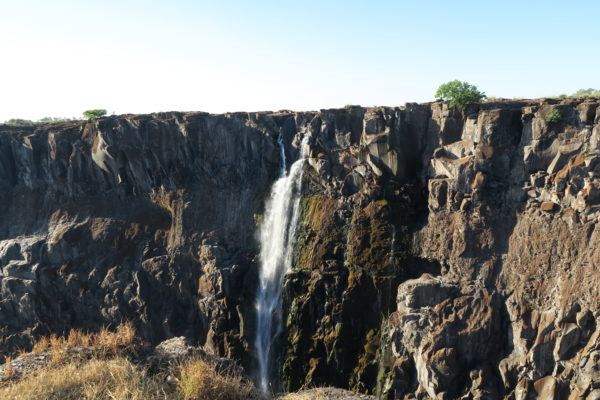 If you stop by the border bridge, you also have the option of going bungee jumping in Victoria Falls.
I decided to skip this because the water levels were low, and if the rope unfortunately snaps (which has in the past!), then I would be dead for sure.
If you plan on visiting Victoria Falls, do make sure to plan ahead of time, and go during a time when there is an actual water flow. That way, you won't leave disappointed!
Looking for more Africa stories? Check out why Rylei's first African safari was disappointing, a great packing list for Zambia, gorilla trekking Uganda, or how to spend a week in Cape Town.
About Kendrick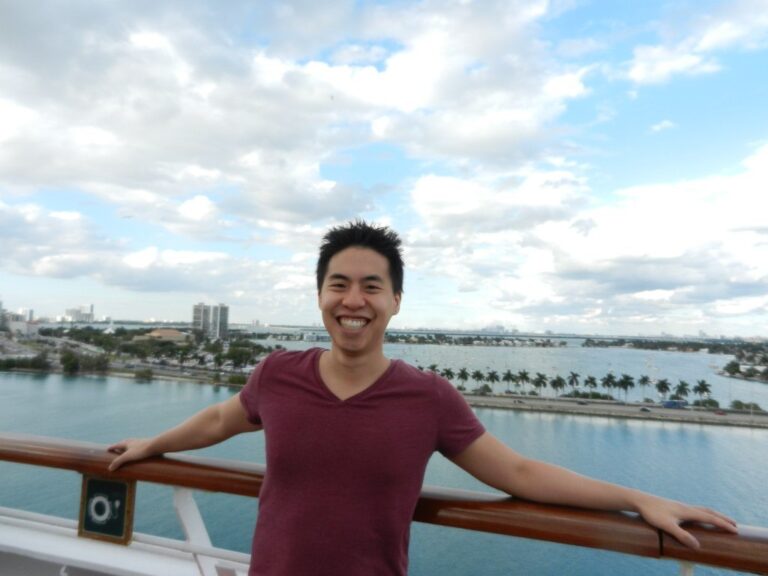 About the Author: Kendrick of Travel and Live Free was a contributing author to share stories from his trip around the world from 2016 to 2017. He now has the goal to visit every country in the world in the next few years.