Last Updated on February 7, 2023 by Jeremy
Disclaimers: We were hosted for this experience. Our site uses demographic data, email opt-ins, display advertising, and affiliate links. Please check out our Terms and Conditions for more information. Listed prices and attraction details may have changed since our visit and initial publication.
I didn't expect to find myself going back to Tuscany in 2019, but when my family wanted to take a trip to Italy I was game to join in.
They had heard of my stories of taking a Tuscany day trip from my 2013 visit, and were eager to get out and visit some of my favorite spots- namely San Gimignano, Siena, and wineries. We opted against doing this one on our own as my driving in Tuscany experience on that trip was not the best. So instead we hopped on a tour with Walks of Italy to take the driving component out of our trip.
As I later found out, going on a Tuscany tour with a guide allowed for a more insightful visit about each destination, and, in the case of the winery, allowed for greater drinking capacity in not having to drive!
In this one, I wanted to break down some of those points from the Walks of Italy tour in greater detail.
Note: I was a guest of Walks of Italy on this tour. All opinions are my own.
Starting the Tuscany Day Trip from Florence to San Gimignano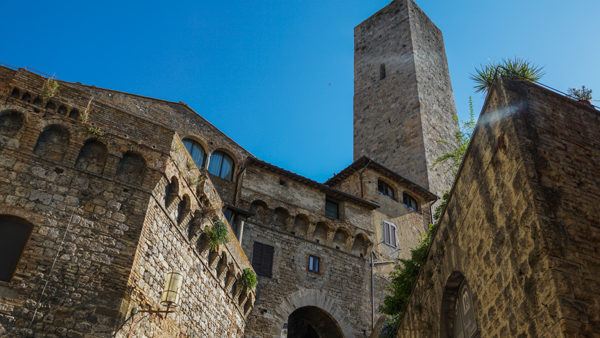 The Walks of Italy Tuscany day tour started out making the journey from Florence to San Gimignano- located just about an hour away from the city center.
San Gimignano is famous for two things, its historical towers as well as Gelateria Dondoli- winner of world's best multiple times over. While you may want to visit here solely for the gelato, the towers are the center point that you learn more about on the tour.
Our guide shared with us that in its prime, the towers of San Gimignano were a status symbol of the rich and elite. There were over 70 towers built in San Gimignano around the 13th century, and today just about a dozen remain. In any case, for a while there was a frenzy where the affluent would try and out-do one another by building taller and taller towers, which truly must've been a sight to see!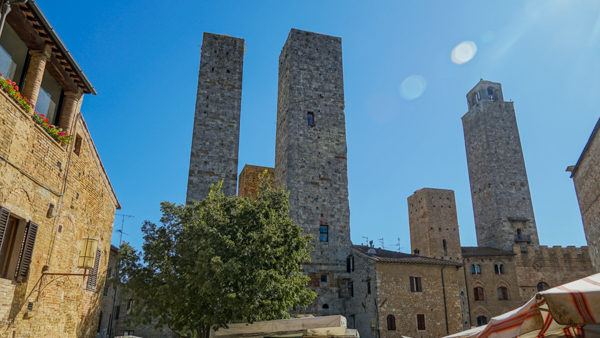 While only a few towers remain today, the old town of San Gimignano is still absolutely stunning. You see this from the distance when driving in, and get a more intimate feel when walking around. The extra descriptions from our guide really helped set the stage and give us a greater appreciation for what the city was like in its prime, as there were definitely a number of details that I never saw when visiting on my solo trip.
And then there is the gelato.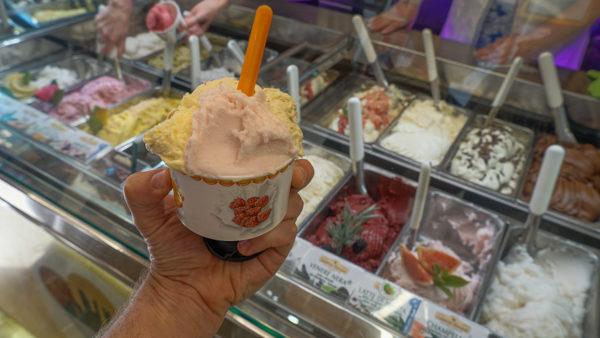 I already knew of the glory of Gelateria Dondoli from my previous visit, and our guide re-emphasized this when stating that she doesn't normally eat gelato, but when she does it has to be from this shop. It won best in the world multiple times in the early 2000s, and is famous for not only its amazing texture but also unique flavors like saffron (a regional specialty), Italian garden (herb and tomato), grapefruit Prosseco, and a whole lot more.
We rushed to the gelato shop as soon as we arrived for four scoops, and I ran back five minutes before our meetup time in order to get four more. Yes, it is just that good. But plan your visit here accordingly, because as the day goes on the lines get longer and longer. (Don't worry though, they are quite efficient, but give yourselves at least a 10-15 minute buffer just in case.)
In any case, a visit to San Gimignano is a must to learn the history of the towers, but my return visit was most certainly because of the gelato. The roughly 90-minute visit on this tour was just enough for a great taste (and seconds).
Wine Tasting in Tuscany – The Highlight of the Tour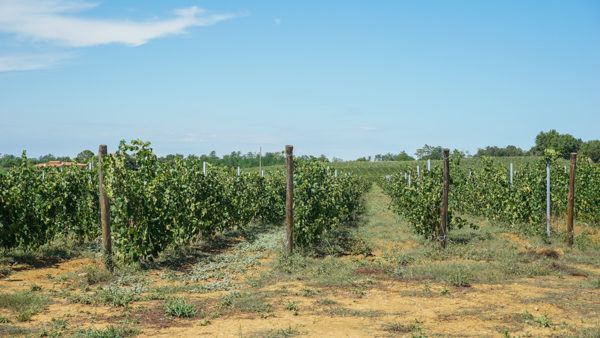 The second, and perhaps largest part of our tour was a lunch and wine tasting at a Tuscany vineyard- Poggio Amorelli.
Now, I should take a step back and note that I was wondering why this particular tour was priced the way it is. At nearly $200 per person in 2019, the tour is among the higher-priced day tours I've taken anywhere- with Walks of Italy or otherwise.
After visiting the vineyard, this question was answered.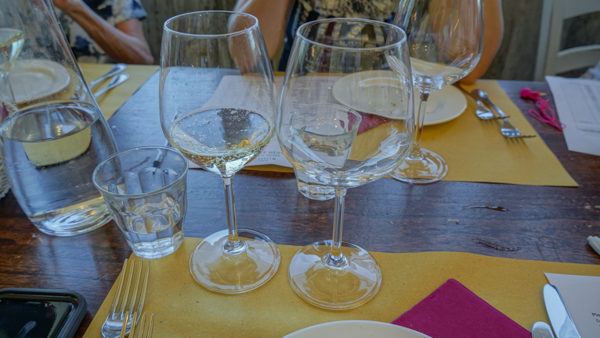 You see, with multi-stop tours that include an alcohol component, my brain is hardwired to assume that a tasting is a quick visit, trying three or four small samples, often with a small cheese/snack board, and moving on. It is a pretty standard model for alcohol tours just about anywhere. But this wine tasting was different.
The wine tasting and lunch at Poggio Amorelli consisted of seven wines, a 12-year balsamic vinegar, a 20-year balsamic vinegar, truffle oil, olive oil, grappa, and vinsanto. This was paired with an assortment of antipasta, salad (topped with said 12-year balsamic), crostini (some topped with said vinegar and oils), truffle pasta, and biscotti.
It wouldn't be too much of a stretch to say that I drank nearly a bottle of wine when accounting for seconds and the proportional ABV of grappa/vinsanto, and the winery's truffle pasta was among the most potent I had during my trip (and I ordered this one a lot).
When you consider that the lunch alone typically costs about 50 Euro (~$57 USD), ignoring the driving logistics and the fact that no one was in the capacity to drive after this particular lunch, you can see why it increases the premium of the tour.
I was quite okay with that, and will never forget this part of the day trip.
Ending the Day in Siena's Historic Old Town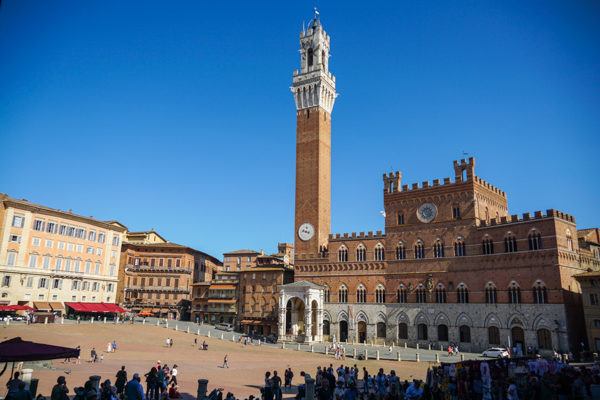 After lunch, I can't really say how long of a drive it was to reach Siena (did I mention a lot of alcohol at lunch?). In any case, we ended up with roughly two hours to explore this historic center, with just under half being spent on a dedicated tour with our guide and second on our own.
The first half of the tour visited some of Siena's most famous spots, with an emphasis on the town square, the Piazza del Campo- one of the most beautiful plazas I've been to in Italy. Here we learned more about the history of Siena, as well as the palio, the annual horse race that takes place in the tight quarters.
I knew about the horse race from my previous visit, but I didn't quite get the full picture. It wasn't until our guide explained the event in conjunction with showing photos and a video that I truly understood the scale and popularity of such an, admittedly, short race. It is one of those things I want to return to Siena for, and deal with whatever the fee would be to get a premium balcony spot.
Those few moments of the race would be quite worth it!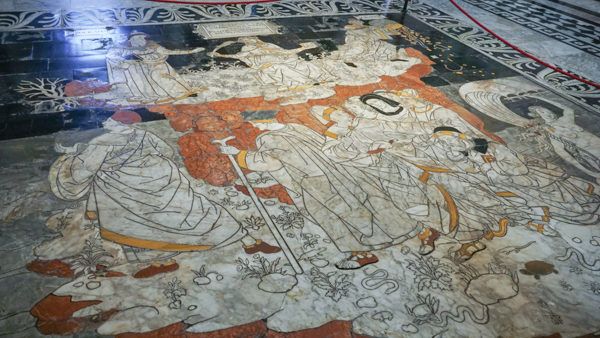 The guided tour aspect of our Siena visit ended at the Duomo di Siena, where we received entry tickets as part of our day trip (15 Euro value based on summer price during our visit). This cathedral is absolutely stunning on inside and is worth dressing accordingly to enter (shorts were okay to the knees plus covered shoulders).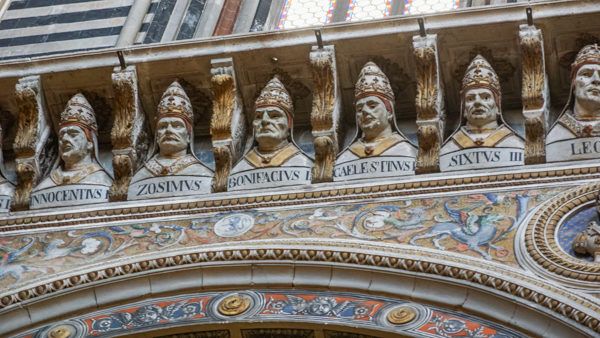 The Cathedral is unique in that it has numerous inlays in the floor depicting historical scenes, a good percentage of the ceiling features carved faces of well over 150 popes, and it is also home to one of the most stunning libraries we've seen.
Truly a must-see in Siena!
Overall, the Tuscany Day Trip Was an Epic Premium Tour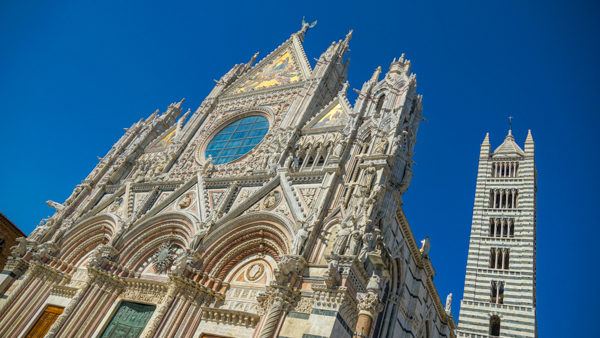 What I found after going on the Tuscany day tour with Walks of Italy is that yes, it is a premium tour. But this premium tour also delivers a packed day that goes well beyond what we could have done on our own (I did that on my last Florence trip with a car rental).
The guide experience added a nice extra depth to two cities I already thought I knew quite well, and the winery experience really set the bar high for all future wine tours.
This was one 10-hour day that I will not forget any time soon!
To check out more from the Tuscany Day Tour with Walks of Italy and book your own trip, click here. I was a guest of Walks of Italy during my visit. As always, all opinions are my own. Other great Walks of Italys tours in Florence you may want to check out include Florence in a Day, Best of Florence Tour with David & Il Duomo, and Dine around Florence!
For more Walks of Italy reviews, check out the summaries of all the tours we've been on at the previous link!
Book a Train Ticket in Europe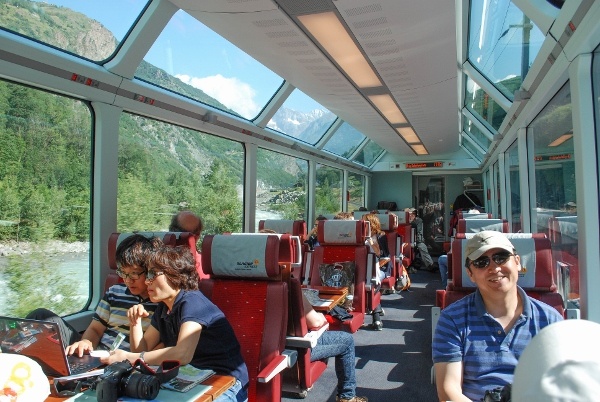 Want to learn more? Check out our Omio review!
About Jeremy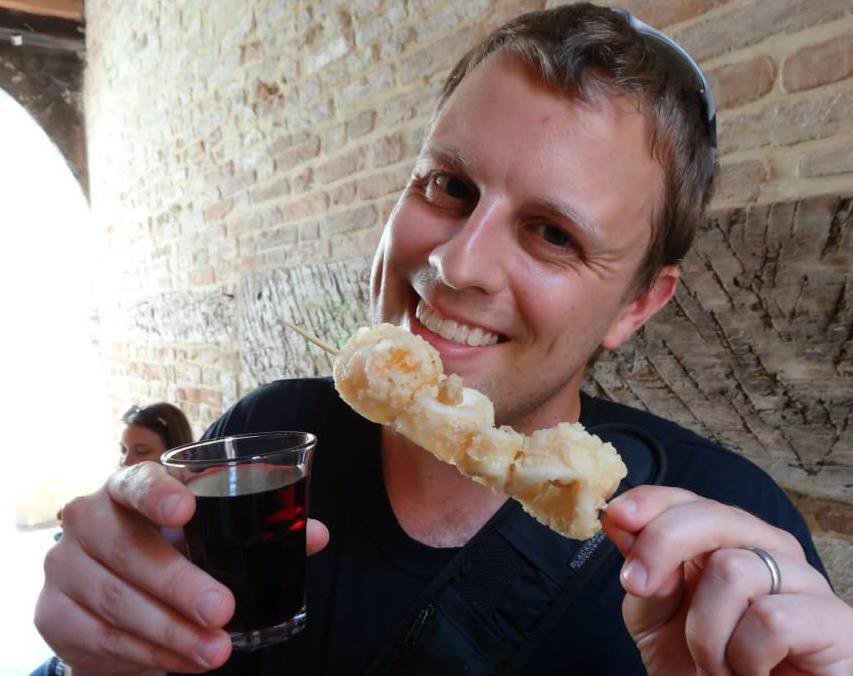 About the Author: Jeremy is a full-time travel writer based in Pittsburgh and primary author of this site. He has been to 70+ countries on five continents and seeks out new food, adventure activities, and off-the-beaten-path experiences wherever he travels.