Published by Jeremy. Last Updated on March 24, 2022.
Disclaimers: Our site uses demographic data, email opt-ins, display advertising, and affiliate links. Please check out our Terms and Conditions for more information. Listed prices and attraction details may have changed since our visit and initial publication.
TravelCon is a new conference for travel bloggers put on by the team behind Nomadic Matt- one of the world's most popular travel blogs.
The first conference took place in late 2018 in Austin, Texas, and offered three full days of sessions, networking opportunities, events, and more (in similar construct to the competing conference TBEX which has been around for the better part of a decade).
But as TBEX has had a somewhat bad reputation as being too beginner friendly, TravelCon stepped in to try and cater to all blogging skill levels- be it beginner, intermediate, or advanced. Naturally, I was intrigued and was fortunate enough to check out the conference after winning a ticket from my ad network (and event sponsor), Mediavine.
So, is TravelCon worth it? We share the highlights and pitfalls in this full review!
TravelCon Thrived on Sessions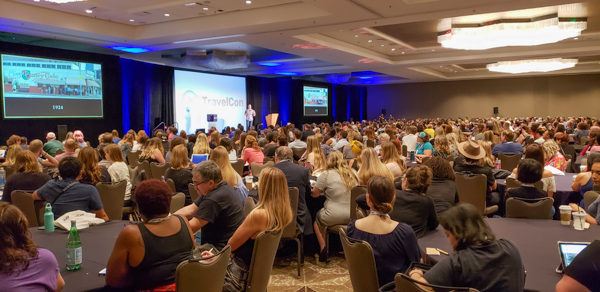 For those who attend conferences to learn from the sessions, TravelCon excelled in almost every way possible.
The two and a half days of sessions offered a nice balance of beginner, intermediate, and advanced lectures from bloggers and industry leaders such that almost everyone (except for perhaps the most advanced) walked away with a long to-do list.
For us personally I got the most out of waiting for the Q&A at the end of sessions as I was able to ask very pointed questions to the likes of Backlinko and Hecktic Media- industry experts who did not disappoint in their advice.
One drawbacks here was that a few of the industry leaders are not in the travel market so they had a bit of trouble speaking to the challenges travel bloggers face over other industries. A good example was the advanced affiliate marketing session which focused on tips for industries with a small sales funnel, whereas travel is anything but.
Apart from this, I really felt like the conference offered a nice balance of talks and was a breath of fresh air all the same.
For those who did not win their ticket at the last minute (that is, everyone who is not me), the conference also included premium workshops and photo walks in the ticket price which provided additional value to offset the high ticket cost as well. But as I got on the list at the last second, most all slots were booked up in advance- so it is highly recommended to not wait until last minute to buy a ticket or else you may miss out as well!
Multiple Outlets for Networking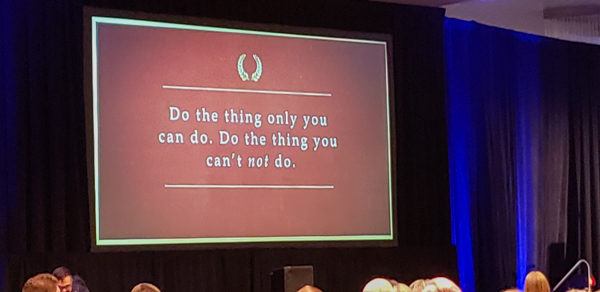 On the speed networking front the first year of TravelCon had a smaller selection of brands available, meaning that the ratio of bloggers to brands was much higher (and thus appointments harder to get).
That being said, the brands were fairly high quality with the likes of TripAdvisor, Intrepid Travel, Walks of Italy, and larger regional tourist boards being present. While I did not get too many dedicated networking appointments, the three days of sessions did allow me ample time to peruse the marketplace to talk to just about everyone I wanted to- wins all the same for me.
But to be honest, the best part of networking at events like these is meeting strangers in passing, at the parties, or the lunches, and I had no shortage of opportunities to talk to new and advanced bloggers alike and learned many valuable tips along the way.
This is why I go to conferences.
Its Main Miss? Travel Opportunities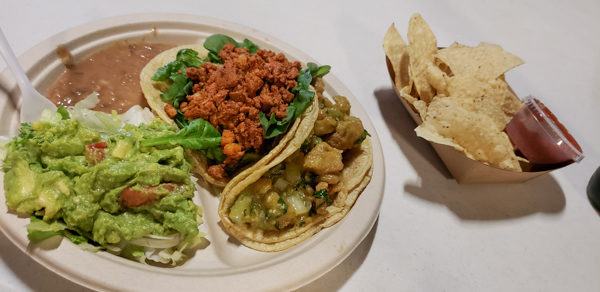 In most circumstances I like to keep event reviews like this focused solely on itself without looking at competitors, but I will say that in its first year TravelCon missed an opportunity to take out its main rival, TBEX.
The reason for this is that TBEX excels at offering free travel experiences as part of the conference, namely in the form of day tours for almost all participants and FAM trips for select participants with modest blog statistics. TravelCon, sadly, had none of these and only offered paltry discounts on experiences at the last second which very few people appeared to book.
I do believe a lot of this is because it was the first year, but I cannot say for sure on whether it is something that will be available in the future. Given the premium in ticket price for the event itself, it is something I really wish would've been included. But, all things being equal, is only a minor detraction from an otherwise great event.
Is TravelCon Worth It?
Overall, if you can justify the cost, I would say that TravelCon is indeed worth it- especially for those who consider themselves new and intermediate bloggers.
Given its first year, the conference was well organized, had a number of sessions tailored to all skill levels, and attracted a wide audience from new bloggers to industry leaders.
The networking with brands was a bit lacking in terms of quantity, but made up for it in terms of quality. I suspect that future conferences will not have this issues as word carries and momentum builds, but I would also not be surprised if this took a few years to reach a saturation point as well.
Will I be heading to TravelCon in the future? Personally, it depends.
I did not rush out to buy a ticket for 2019 if only because I am waiting for a speaker list and more information on brands for the networking potential. Will all the experts from this year return? Will the speaker list be just as solid? The conference has no track record for me to make a prediction.
But I have the same issue with TravelCon as I do with TBEX, and that is I am needing to look into non-travel blogging oriented conferences to help improve skills in areas I lack (like video, affiliate marketing, etc). The sessions for these topics are helpful at TravelCon and TBEX, but I quite frankly need to go all in based on my experience level.
But I am unfortunately an outlier as my particular interests are much different than new and intermediate bloggers. If you fall into this category, I do believe TravelCon will provide some value, but may be working out a few minor kinks to improve its game in the coming years.
In knowing Matt and his team, however, odds are good that the quality will only go up. For that, we are looking forward to where things go in the future!
For more information on the next TravelCon conference, click here.
Have an existing blog that is in need of an upgrade? Check out the following services we personally use!
About Jeremy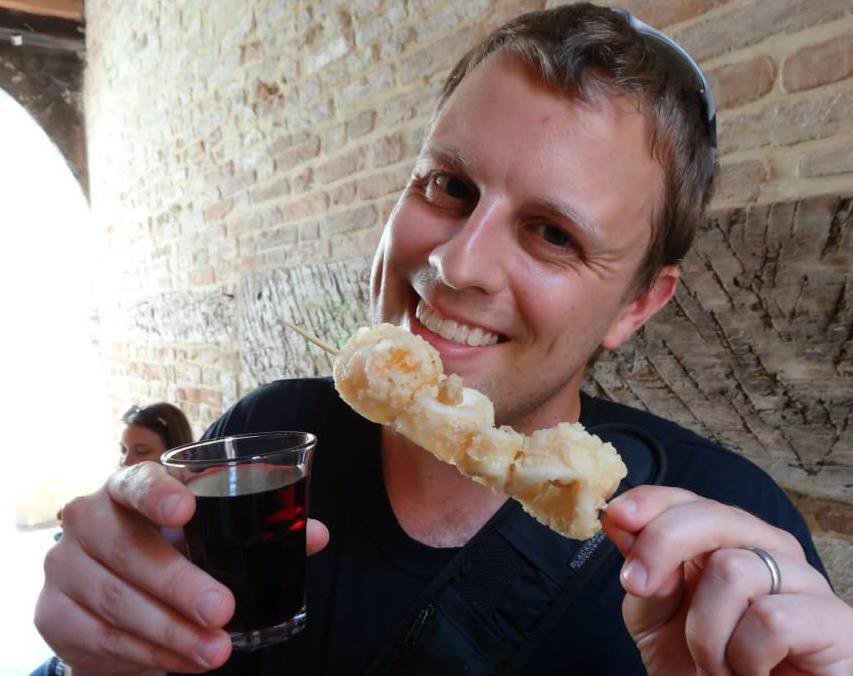 About the Author: Jeremy is a full-time travel writer based in Pittsburgh and primary author of this site. He has been to 70+ countries on five continents and seeks out new food, adventure activities, and off-the-beaten-path experiences wherever he travels.