Last Updated on by Jeremy
Disclaimers: Our site uses demographic data, email opt-ins, display advertising, and affiliate links. Please check out our Terms and Conditions for more information. Listed prices and attraction details may have changed since our visit and initial publication.
A while back, we discussed how we optimized our CPM advertising with an Amazon and Adsense waterfall. This setup served us well for quite some time and earned us just over $3 CPM across all page views on our site.
Over the last few years our blogs have grown rather steadily, with a combined monthly page views of around 200,000 between the two, and we began looking in to see if we could optimize this further to supercharge our earnings from our new found blog traffic.
All things pointed to private media networks, and most asked for one thing we could never quite come to terms with: CPM exclusivity.
One such network was Mediavine, and after hearing a few rave reviews from colleagues, we decided to give up control over the one thing we had, jump in head first, and not look back.
And we certainly have to say, we should've done this sooner.
Our CPM Revenue Tripled in 10 Days with Mediavine


As with any ad network, the most important question to any blogger is, naturally, how much money can you expect to earn.
If it wasn't for the money, none of us would run ads, so we're not going to tip-toe around the topic as if it was a taboo in the industry. As jumping over to Mediavine was our biggest concern with regards to money, we have to say, we were pleasantly surprised.
Our very first day with Mediavine our sitewide pageview CPM ($ per one thousand page views, sometimes defined as RPM elsewhere) site-wide was $3.25 and $3.50 on our two sites respectively. I'm going to let it sink in for a second that out of the gate, horribly un-optimized, and without any extra work on our part we were earning a little bit more than we were with our Amazon and Adsense waterfall.
Over the course of the next week we optimized our site a bit to meet Mediavine's ad targets, including cleaning up our sidebar, ensuring the in-body ads appear on every single post, and lengthening some short but popular posts to ensure more ads get displayed. (Think of it the same way you would if you are trying to optimize keywords for SEO).
Between that and the network optimizing for bidders, we were able to increase our CPM earnings to over $10 on our two sites. In real terms, on about 6,000 daily page views we went from earning $19.50 to earning roughly $60.00!

Since then, Mediavine made even more changes to allow us to further optimize our ad placements. And while this does mean more ads on our site, we were able to further increase our earnings to upwards of $40 RPM (during Christmas) while still providing a thoughtfully setup user experience.
As earnings are variable on a month-to-month basis, we thought it would be best to share our RPM table monthly for 2018. Please keep in mind that in March 2018 Mediavine made setting changes that allowed us to increase our earnings, and that your site, niche, readership, and ad placement density will directly influence your earnings from the below: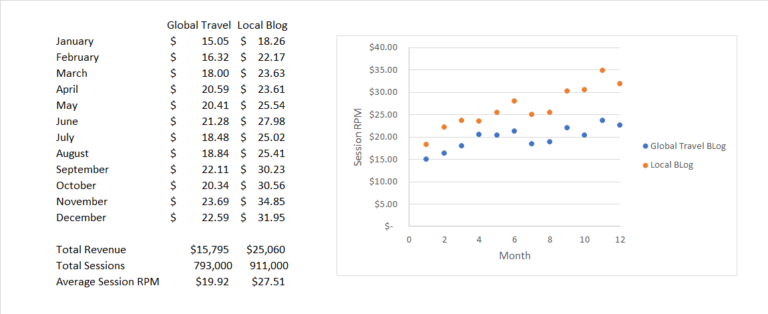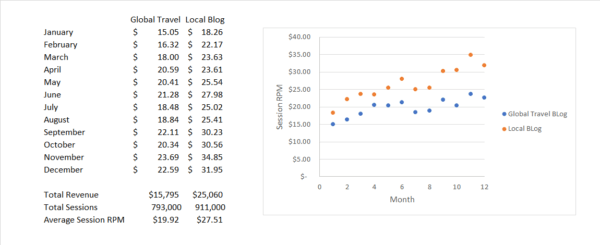 *Note that we are at 2% revenue share bonus structure. Each year you are on Mediavine you get an additional percent in revenue share (1% in year one, 2% in year two, etc. Up to 5% on and after your fifth year). Additional increases in revenue share come with high volume sites; however, this begins at 5,000,000 monthly ad impressions and we are not close. Mediavine's revenue share structure begins at 75%.
Our Load Time Improved with More Pages Per Visit, Too!
It is pretty safe for me to write up a review of Mediavine, note the increase in revenue we received, and get you excited. If you're not excited about increasing your ad revenue by up to a factor of ten, you wouldn't have read this far.
But there are even more benefits to Mediavine that we found, and the most important one comes with our load time.
You see, setting up an ad waterfall like the one for Amazon and Adsense really hinders your website as the code has to send out to see if Amazon has an ad, and if not then it has to send out to see if Adsense has an ad, and if not then it calls up a fallback. This takes time, and to make matters worse the codes really don't work that well together such that it puts more load on your site while that is all going on. (Namely, it holds up loading the rest of the page due to what we believe is poor async coding- but we could be wrong.)
Mediavine, on the other hand, does something called lazy loading.
Lazy loading takes async loading (where the code isn't called until the website is loaded) and goes one step forward and doesn't even load until the reader is at the part of the page where the code will appear.
So when a reader is at the top, the top ad will load. When they are in the middle, the middle ad will load. And so on.
This is great for those who value load times because only ads that are called up are loaded, and if your site is anything like ours, your speed will go up drastically. In fact, immediately after making the change our pages per visit went up a fair bit too, and I can only imagine it is because of readers not being turned off by our slower site performance. (Although super fast readers could potentially outrun the ads, but that does not seem to be the case for the vast majority of readers. This setting can also be turned off.)
More money is great. More pageviews and a happier audience is even better. Getting rewarded for having longer skyscraper posts is the best!
Let's hope that turns into an SEO boost as well for even more views and more revenue!
Get to Mediavine as Soon as You Can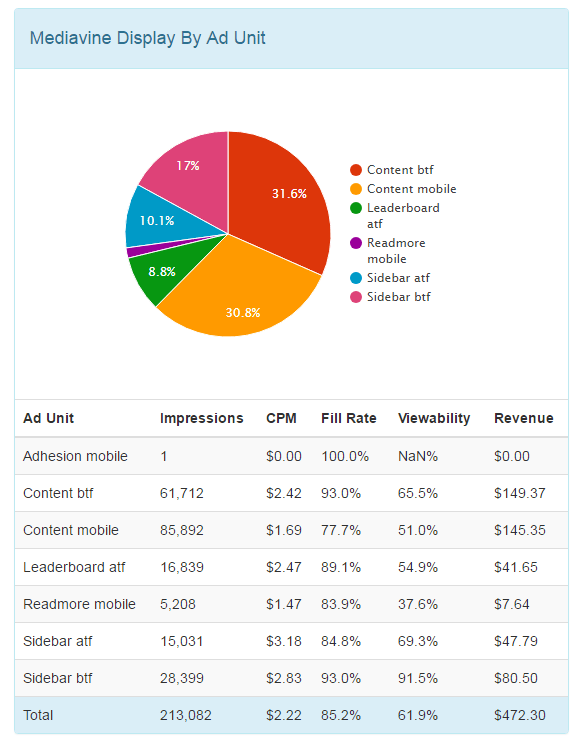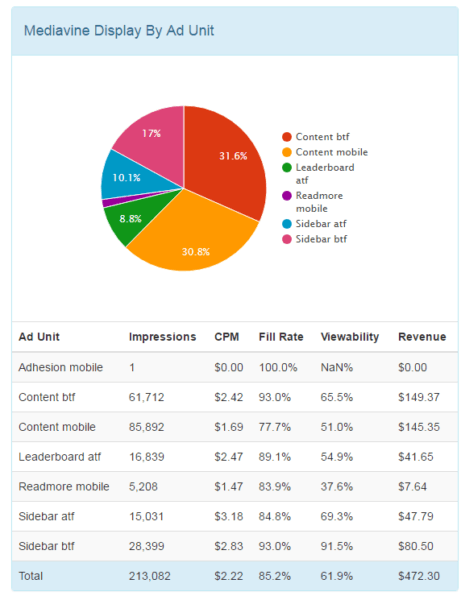 Overall, I have to look back on my reluctance to go to Mediavine and laugh. I had no idea what I was thinking.
If you are able to get accepted to this ad network (50,000 monthly sessions at a minimum), and do not mind having a bit more ads on your site than you likely do now, make the switch to Mediavine today. Exclusivity is not a scary word, and the payment terms are not the worst in the world (although Adsense users may find a bit of a gap in pay during the switch). But for the revenue jump, annual bonus of revenue share, and SEO benefits of switching, I ask myself every day why we didn't switch sooner.
Check Mediavine out now!
We are members of Mediavine and are not being paid for this review. We will not be compensated if you join at this time; however, we always appreciate the plug if they ask who referred you as you never know what changes may be in store in the future.
Have an existing blog that is in need of an upgrade? Check out the following services we personally use!
Looking for tips? Read our Blog Your Trip series!
Join Our Newsletter
Check Out Our Latest Posts
About Jeremy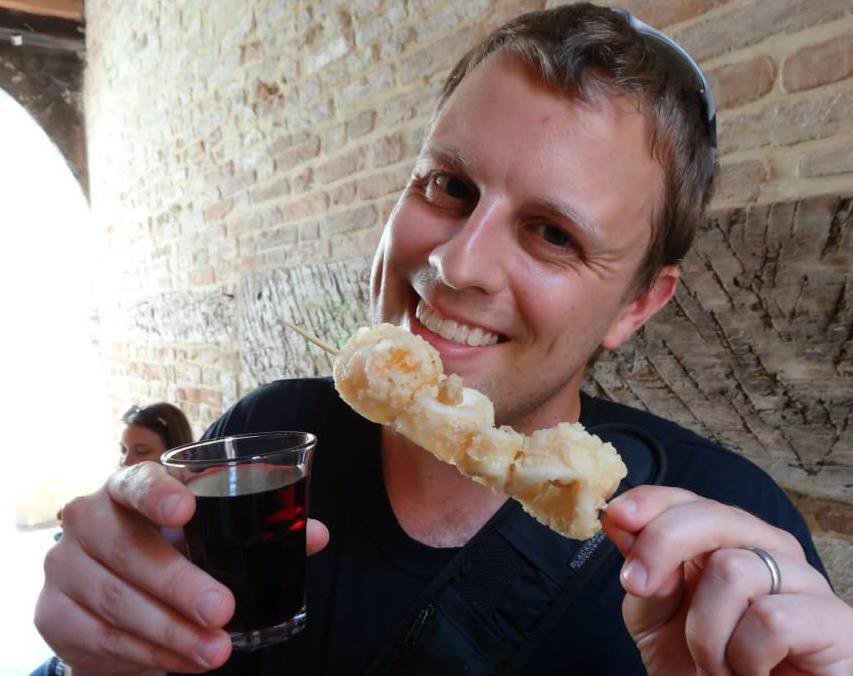 About the Author: Jeremy is a full-time travel writer based in Pittsburgh and primary author of this site. He has been to 70+ countries on five continents and seeks out new food, adventure activities, and off-the-beaten-path experiences wherever he travels.