Last Updated on August 14, 2022 by Jeremy
Disclaimers: Our site uses demographic data, email opt-ins, display advertising, and affiliate links. Please check out our Terms and Conditions for more information. Listed prices and attraction details may have changed since our visit and initial publication.
Kyoto is an amazing city, quite possibly my favorite in Japan. It is one of those places you can picture yourself living if you had to move abroad. There is little else that can be said to generalize the place better than that.
Although Kyoto has well over a million residents, it is hard to tell except for the southern end of town near JR's Kyoto terminal which has a constant exchange of both locals and tourists alike.
Unlike smaller towns in Japan, such as Nagano and Nagoya, the city of Kyoto has the benefit of having large town attractions as well, making it rather unique in the tightly packed country of Japan. However, like all big cities, some of the tourist attractions fall short, especially when compared to other, more unique options that are available.
The following is my take on some of my favorite things to do in Kyoto that I have visited in the previous 48 hours.
I must stress that this is my views after two weeks of travel in the country. If Kyoto was the first stop on a trip, the sites may have been perceived differently.
Epic Things to Do in Kyoto – Not the Usual Sites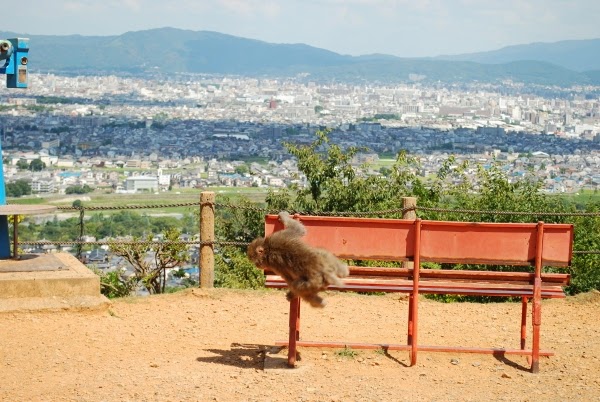 Iwatayama Monkey Park – (admission 550 yen) – On the outskirts of the city, the Iwatayama Monkey Park is a welcomed attraction past the normal shrine, temple, castle, and palace route that most tourists see in Japan. A 20 minute ride on the JR line outside the city, and 20+ minute hike later, and you arrive at the top of the mountain which over 150 macaque monkeys call home. Yes, you read that right, 150. While the monkeys are wild and you are not allowed to touch them, they have become relatively used to the site of humans and do not flinch when even just a mere inches away, making for some great photographs. For 100 yen more you can feed them from inside a private feeding area or just watch others do it for the same effect. Although the monkeys are wild, they have learned quite easily that human inside the rest area means feeding, and flock to the fenced windows to get a treat in masses. Bonus points are issued for this spot as being ontop of a mountain on the outskirts of the city means spectacular views overlooking all of Kyoto (and monkeys too!). Quite possibly my favorite spot in the city.
Ryoanji Temple – (admission 500 yen) – Unlike most other temples which take their design purely from Shinto or Buddhist styles, Ryoanji Temple has a little bit extra and is more a complex of sites rather than a standalone temple. Sure, the standard style temple is there, but also a massively beautiful pond and a moderately sized rock garden. The rock garden is purely following Zen teachings and is not impressive as so much for its size (its pretty tiny) but there is something oddly beautiful and calming about it. In a modestly rectangular area, there are thousands of tiny stones that have been raked into a pretty ordinary pattern around about a dozen larger rocks located within the area. The purpose of the garden is to let your mind go while staring at it and makes for a pretty nice relaxation spot on a hot day. Looking into the stones is much like looking into puffy clouds, as random images will start to appear out of nowhere. One note, however, is that the rock garden would not be as special if you've visited others before, so only visit if it is your first time.
Bamboo Forest (no admission) – Just a brief entry into the list of sites in Kyoto that I've visited. The bamboo forest is briefly shown in most maps, however is a great stop over if visiting the Monkey Park as it is in the same area on the outskirts of the city. While difficult to find and only a short walk through the area, it is quite amazing to see 20+ foot tall bamboo shoots in a very thick density in one area. You just don't see that everywhere in the world. At the train stop heading to the monkey park there is an information booth with an enlarged map of the general area, the directions they give will help you find the entry to the walking path fairly easily.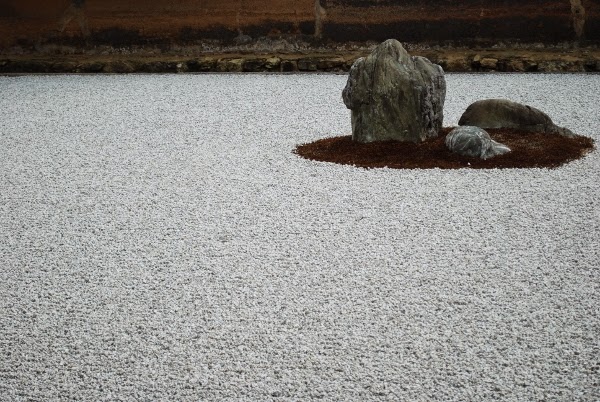 Near Misses – Still Positive Overall
Gion District – (no admission fee) – The only thing that can be said about the Gion area of Kyoto is this: the Japanese Geisha. If you want to catch a glimpse of the iconic Japanese persona, in full makeup and dress, head to the Gion district in the late afternoon and just wait for a while and see what appears (ask hostel or hotel clerks for the precise street on a map for ease of finding the area). The thing that I forgot to take into account when heading to find the infamous geisha is that every other tourist in the city is coming to see them too. In fact, I met a lady who flew in to Japan for a few days just to see one; although she can fly free due to her son being a pilot and does random things like that, of which I am very jealous. The geisha's were alright to see, even for just a quick glimpse. I was more amused by the 50+ people with large cameras waiting to take their pictures instead, and was a bit disturbed by it being such a large number in a very condensed group. Regardless, the Gion district of Kyoto is a very nice area to walk around, and worth a stop for a quick stroll, geisha or not.
Abysmal Failures – The Usual Sites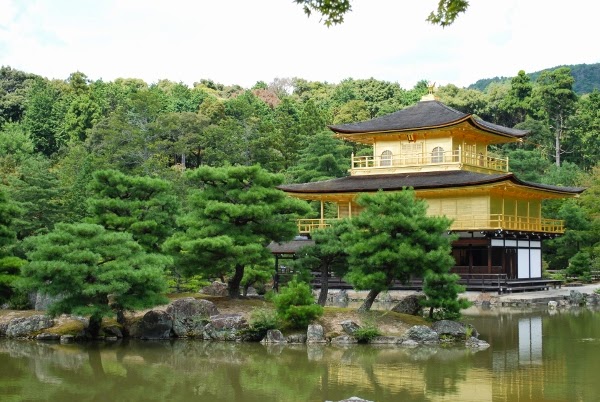 Imperial Palace of Kyoto – This actually goes for all Imperial Palaces in Japan. The back story to most of the locations is always interesting and attracts hundreds of tourists per hour, but the sites can be nothing but disappointing. Most are surrounded with parks and gardens that are, well, quite beautiful, but are just about the only thing open to the public without substantial pre-planning and registrations. In fact, both the Tokyo and Kyoto Imperial Palaces are surrounded by such large walls that even catching a glimpse of some of the lavish buildings is almost impossible. After very long walks to get there in the mid-summer heat, the disappointment was just that much higher.
Kinkakuji Temple (Golden Palace) – (admission 400 yen) – Unlike most major cities in Japan, where temples are free to enter, many of the temples of Kyoto are not open to the public. So, in order to make a profit to manage upkeep over time, most of the sites within the city are secluded off and a fee is charged to view the exterior of the buildings. Like the zen rock garden discussed above, the Golden Palace is housed in a large private area with garden, lake, and walking path. Although the palace lives up to its golden name, the general area was not as beautiful as the nearby rock garden (less than 10 minutes walking down the street). In fact, where many sites are not given justice by pictures online, I felt underwhelmed when seeing the palace firsthand. Sure, 400 yen isn't too bad, so I can't complain a whole lot, but after two weeks of temple viewing with Nikko being visited already, it ended up being a bit more of the same.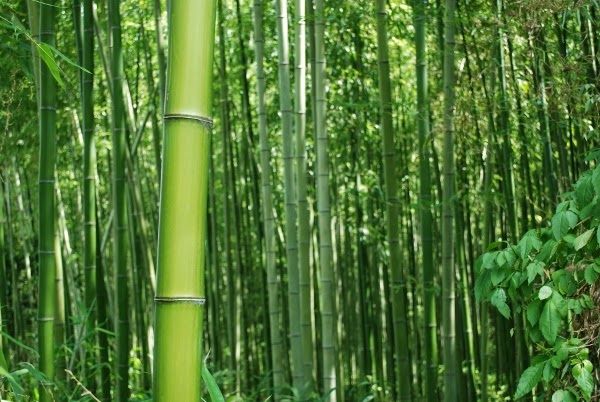 Although some of the sites I've been to in Kyoto have been disappointing, the overall ambiance of the city and unusual site seeing offerings have made it far and beyond the best stop I've been to in Japan. Please let me reiterate, Kyoto is an amazing city. While many people visit Kyoto on a day trip from Osaka due to its close proximity (30 minutes by shinkansen bullet train) I highly advise on staying just a bit longer to take in all the city has to offer. However, if you have been in Japan for a few weeks prior to visiting the city, it would be best to take a second opinion on the sites you wish to visit. Things will tend to blur otherwise.
About Jeremy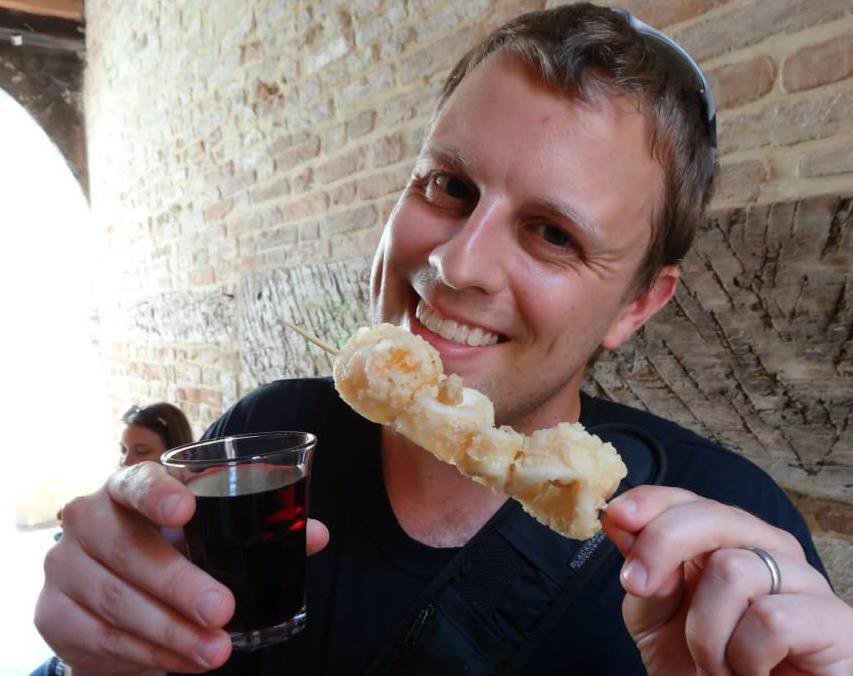 About the Author: Jeremy is a full-time travel writer based in Pittsburgh and primary author of this site. He has been to 70+ countries on five continents and seeks out new food, adventure activities, and off-the-beaten-path experiences wherever he travels.