Published by Jeremy. Last Updated on August 14, 2022.
Disclaimers: Our site uses demographic data, email opt-ins, display advertising, and affiliate links. Please check out our Terms and Conditions for more information. Listed prices and attraction details may have changed since our visit and initial publication.
I can't say that I am much of one for slow travel. I get impatient and anxious if I am in a city for more than just few days. This is partly because I would rather pack more in my travel allotment, accounting for time and money, then spending more time at one particular spot.
In fact, I have not visited any international city for longer than 5 nights on any trip. Sometimes, however, the financial aspect catches up to you a bit and slow travel becomes one of your only options. I found myself in that very same situation while planning my recent trip from Osaka to Shanghai.

Traveling on the Su Zhou Hao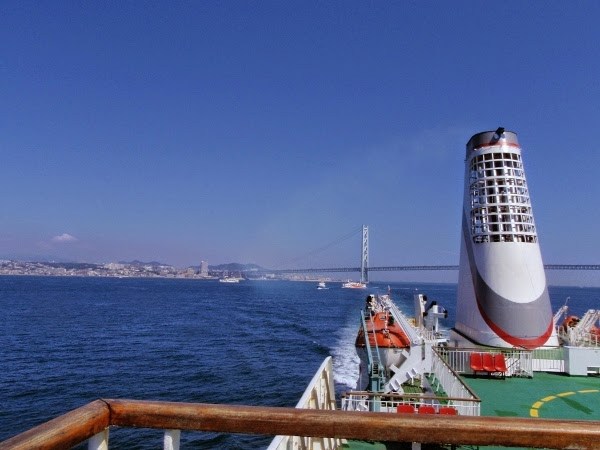 As everyone will tell you, Japan is expensive. Not mind-blowingly expensive like some Scandinavian countries can be, but definitely more expensive than South East Asia or other budget-friendly locations. Out of all the travel possibilities in Japan, one is more insanely priced than the rest: flying. Domestic and internationally, flying in Japan is absolutely ridiculous. So when posed with $600+ one-way plane flights from Japan to China, I found another option, the sea.
For approximately $250, the Su Zhou Hao Ferry (operated by Shanghai Ferry Company) is a much cheaper alternative to the overpriced air travel. The only downside to the journey? Two days of transit time. But being forced to slow down on such a small ferry gave perfect opportunities for things that might not normally present themselves in the normal hustle and bustle of quick touring because apart from about 100-200 fellow passengers, you are essentially isolated.
The Ship Has Reasonably Good Amenities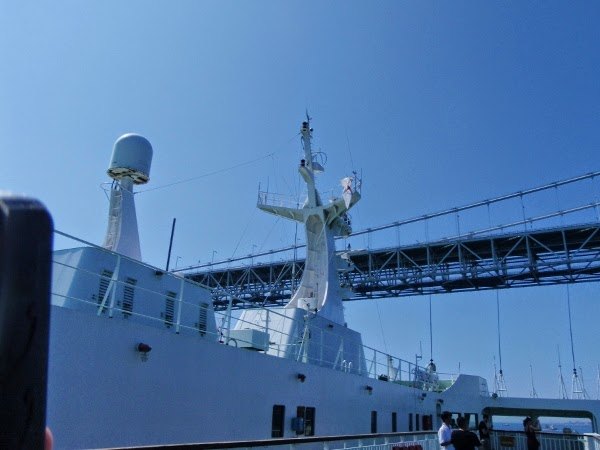 For the price, an adequate second class cabin can be had, comparable to a four-bed dorm in a hostel with shared toilet and shower facilities. The room is kept up in similar quality to other hostels, and a similar size to most cruise ships (small).
Being afraid of having no room to put my rather large bag, I was pleasantly surprised with the available storage space; although part of it was due to the room only having three people rather than the designed space for four. The shower and toilet facilities looked like they could use a good cleaning or two with ample amounts of bleach, but after staying in a few gritty hostels, I can't say it was much different.
Apart from the room, there is little to see and keep busy on the ship. A quick list of all the common rooms will help explain why. At my best count there are 4-5 unique outside deck spots that are minimally sized at best, 2 common rooms with chairs, a reading style room, a cafeteria with full service restaurant menu, a specialty karaoke bar at night, a gift shop, smoking room, mahjong room, and an internet bar with spotty service while only in Japanese waters (200 yen per hour without own computer, 100 yen with).
With that being said, the entire ship can be explored in about 5 minutes time, leaving a lot of free time for the 48 hour transit period. On the plus side, the ship offers rotating movies of both Western and Asian cinema including some notables like Slumdog Millionaire and Inglorious Basterds, and the sunsets at sea are ones not to be missed.
The food, which is probably the second most important topic after living facilities, was pretty good overall.
For the most part, the elation of paying quite a smaller sum of money for food relative to Japanese standards was a bit of relief, although guests coming the other way around (to Osaka) will be in for a bit of a shock on the expense part. Dual Chinese and Japanese food offerings presented a welcomed relief and I pounced on the sweet and sour chicken moments after departure. Not the best, but better than most cruise/ferry/train food I've ever had.
Bringing snacks helps due to random service hours of the restaurants, but there is also multiple vending machines with cheap beer (150 yen and 200 yen for small/large) and reasonably priced cup noodles as well!
A word of warning for those heading this way, a can of coke is the only major rip off at 150 yen, only available in the dining room, and the final night at dinner is more of an everything must go event with menu ordering being unavailable. So the last minute attempt at the ginger crab or sweet and sour pork is, sadly, not possible.
Getting to Know Fellow Travelers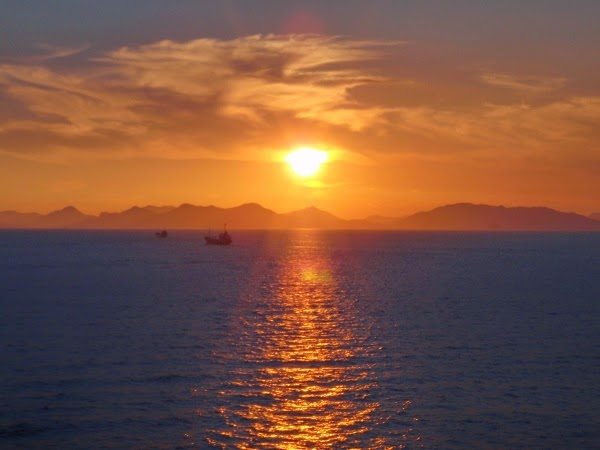 The real-time on board is spent interacting with fellow passengers. Stuck in a room for two days with 3 other people (two in my case) and up to 200 other people on board, most of whom are either Chinese or Japanese, yields a lot of time being able to talk about various topics and get to know what life is like for people who live in the countries you are visiting.
Recent accounts of the ferry led me to believe I would see maybe 1 or 2 other Westerner's on board but was pleasantly surprised to see roughly 10 people including myself who all chose this option due to the financial impact and enticement of slow travel. With the ship being under half full, it was an interesting development for sure.
Near instantly I found myself talking to multiple travelers, both locals and tourists alike, many of whom were very well practiced in English. Like myself, many of the Japanese visitors using the ferry were traveling to China for the very first time on a multi-week vacation heading to similar destinations as myself.
Still, the westerners still had a way to flock to each other as is the case in most social interactions, and my time was spent watching movies and playing cards accordingly. Although.. part of that could have been due to the rocking open water on the second day of cruising that forced many people to stay in their rooms the entire day.
Overall I was very impressed with the service and amenities on the ferry. Sure, giving up 2 days of travel to save around $300 in expenses when food is factored in is a trade-off, but in such a long journey the low and slow method of travel isn't half bad. But after 4 weeks in Japan with multiple blisters and aching feet from extensive walking, my body is most definitely thanking me and renewed for another go.
About Jeremy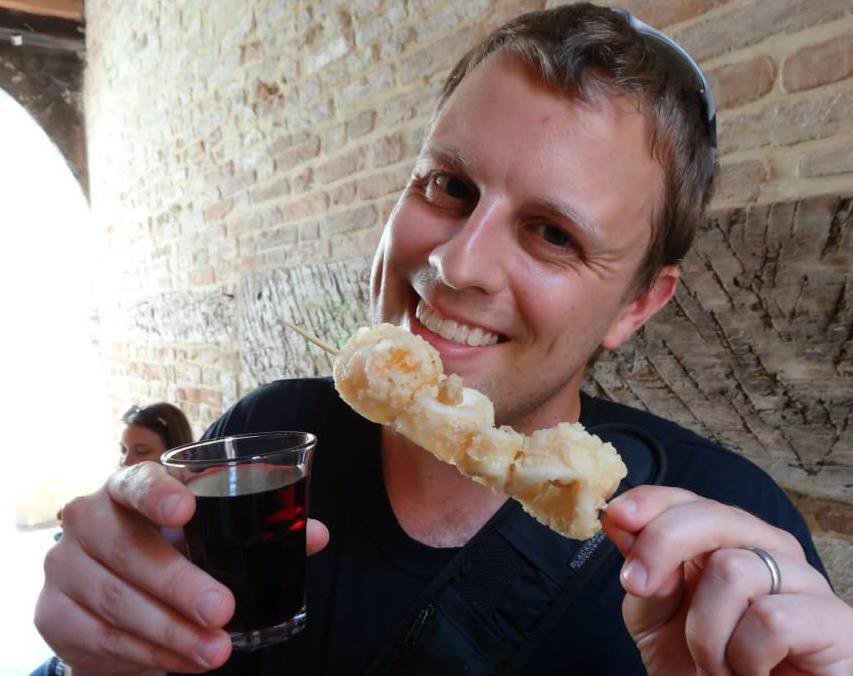 About the Author: Jeremy is a full-time travel writer based in Pittsburgh and primary author of this site. He has been to 70+ countries on five continents and seeks out new food, adventure activities, and off-the-beaten-path experiences wherever he travels.