Last Updated on February 10, 2023 by Jeremy
Disclaimers: Our site uses demographic data, email opt-ins, display advertising, and affiliate links. Please check out our Terms and Conditions for more information. Listed prices and attraction details may have changed since our visit and initial publication.
We always struggle with hiring a small company for private safaris in Africa because you simply never know what you may be getting yourself into even with a robust review of their website, customer reviews, and more.
Generally speaking, we have almost always found our private tour companies via word of mouth- either from friends or other travel bloggers who have had a positive experience with a particular company.
This is how we stumbled upon Tanzania Journeys for our luxury safari in the country (via our friends Green Global Travel), and after speaking with them about their tour options, we knew we were in the best hands for our tour and booked right away.
To put it bluntly, this may have been the most luxurious safari we've been on (most expensive too), and we'd do it again in a heartbeat given the chance.
A Tailor-Made Trip from Start to Finish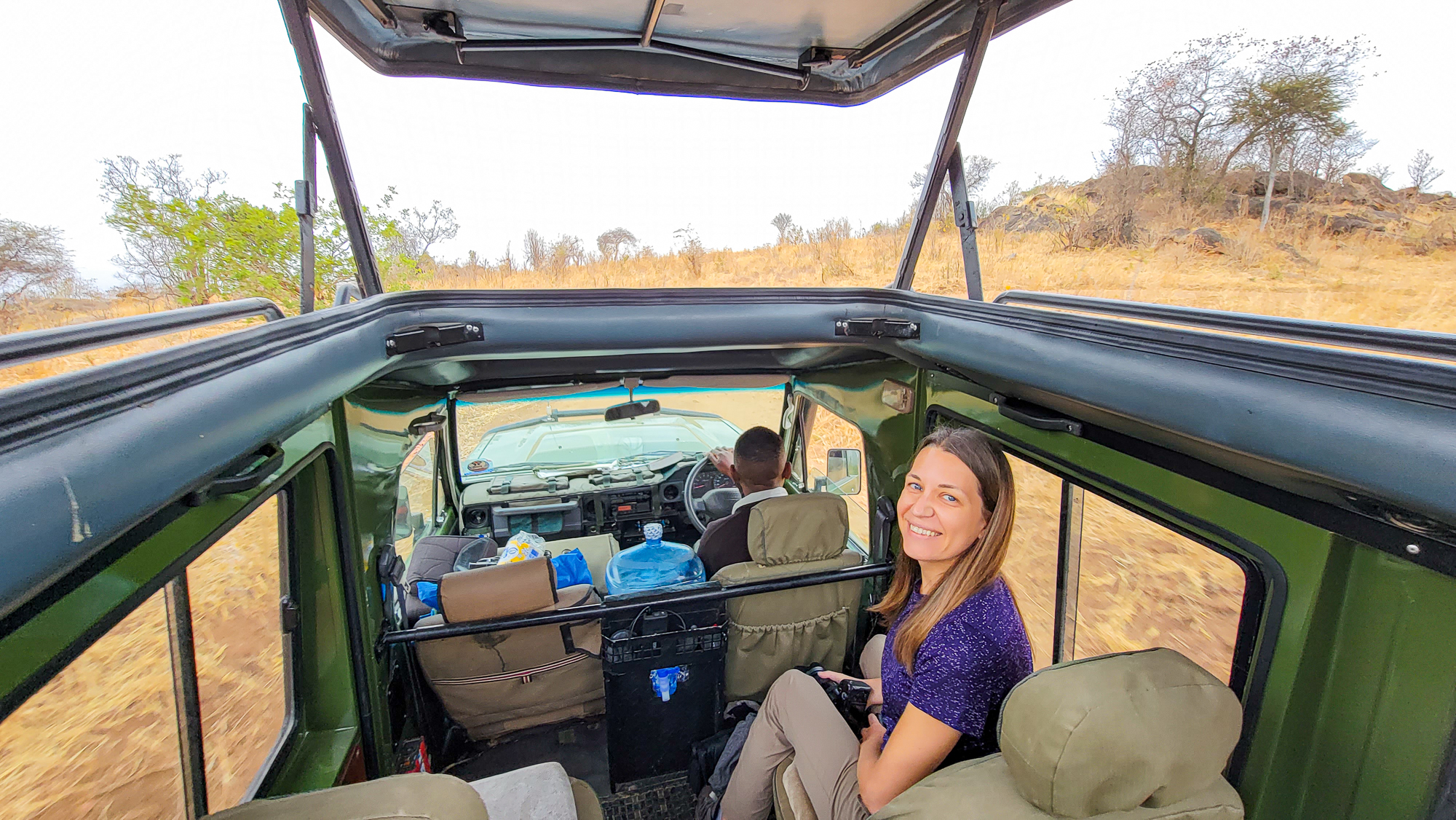 One of the things we really loved about crafting a Tanzania safari itinerary with Tanzania Journeys was just how many custom options they were able to provide for us. We came in with an initial number of days (with some flexibility +/- as we hadn't decided how many days in Zanzibar we were going to have before arriving to the mainland), a few parks we wanted to see (plus must-have highlights, such as attempting to catch the great migration at the Mara River), and they came back with a few proposed itineraries, lodge recommendations at various price points, and more all within the span of a few days.
Rather than having all ultra-high-end five-star accommodations, or all budget-friendly three-star accommodations, the structure of their recommendations made it quite easy for us to pick and choose where we wanted to stay not only for the itinerary but for our interests and price- all while helping us avoid making common itinerary mistakes like trying to travel too far overland in a single day.
When we booked, we received a robust trip itinerary tailor-made for us, on a designated web portal, where we could see information for every day ranging from the park, what we could see, side excursions we may do, where we will be staying overnight, and more. When it was all said and done, we had a really good idea of what our trip was going to be like well before departure, and it was minor details like these that really helped set the stage for the wonderful experience that was to follow.
Compare this to other tour operators who quite simply never got back to us in a reasonable period of time (read: weeks not days between emails) and others who never replied to our inquiries at all, and there was simply no comparison- Tanzania Journeys had their customer service down.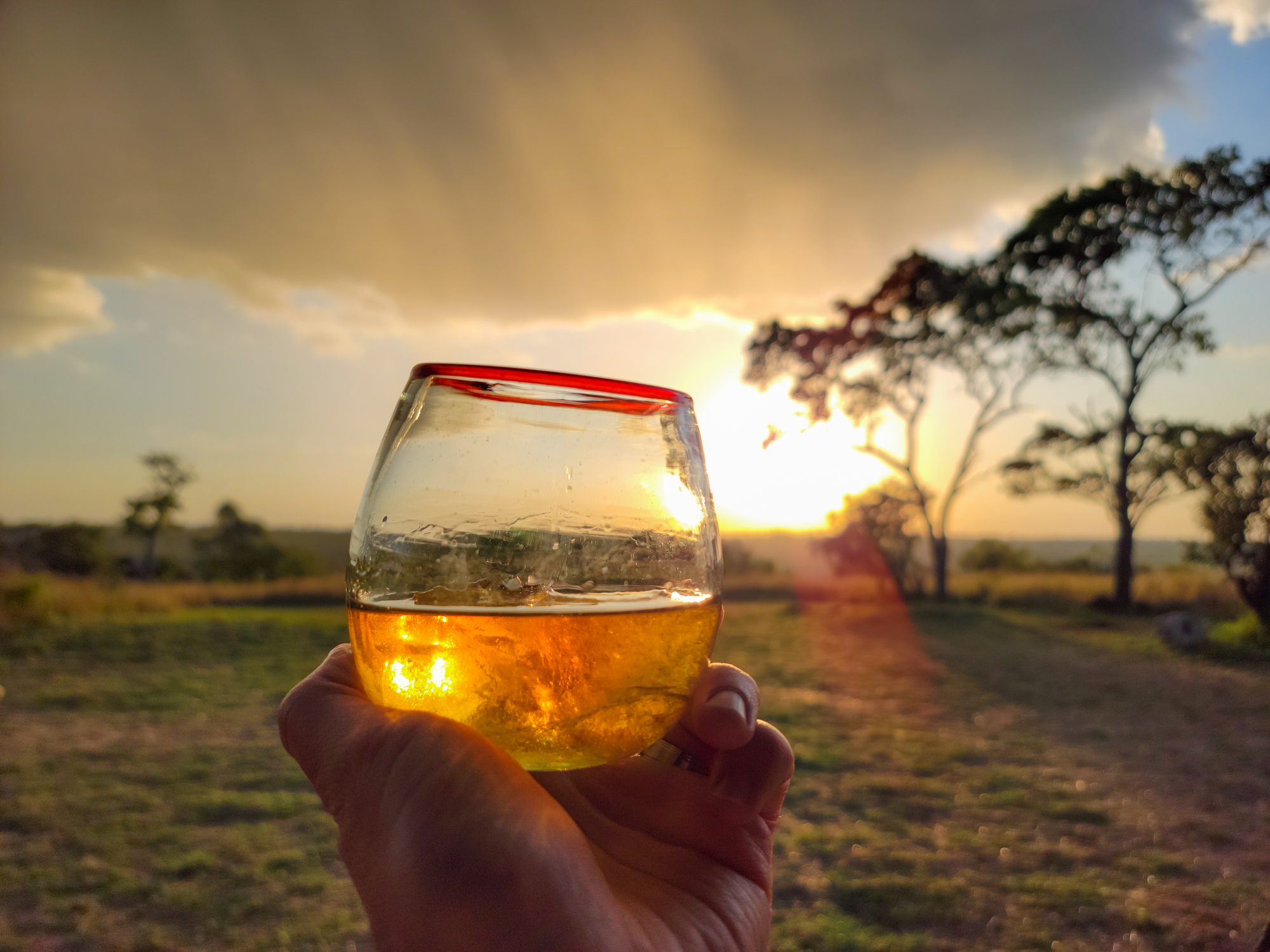 From there, what we really liked about Tanzania Journeys was simply how much they cared about getting us the right itinerary for our trip goals. This went well beyond simply having insight on how many days you need, how long it takes to travel between destinations, and lodge types, but also wanting to make sure we had enough time to relax, whether or not my mother (who had never been to Africa before this) would want to take part in certain activities, and so much more. They even went above and beyond to surprise my mom with a gift basket as well to celebrate her first safari!
While the little details may not make or break an experience on safari, these are the things we are left remembering when we think back about the company itself, and while we have many minor details we could share that didn't make the cut for the article, they most certainly meant a lot to us all the same.
Luxurious Lodges and a Knowledgeable Guide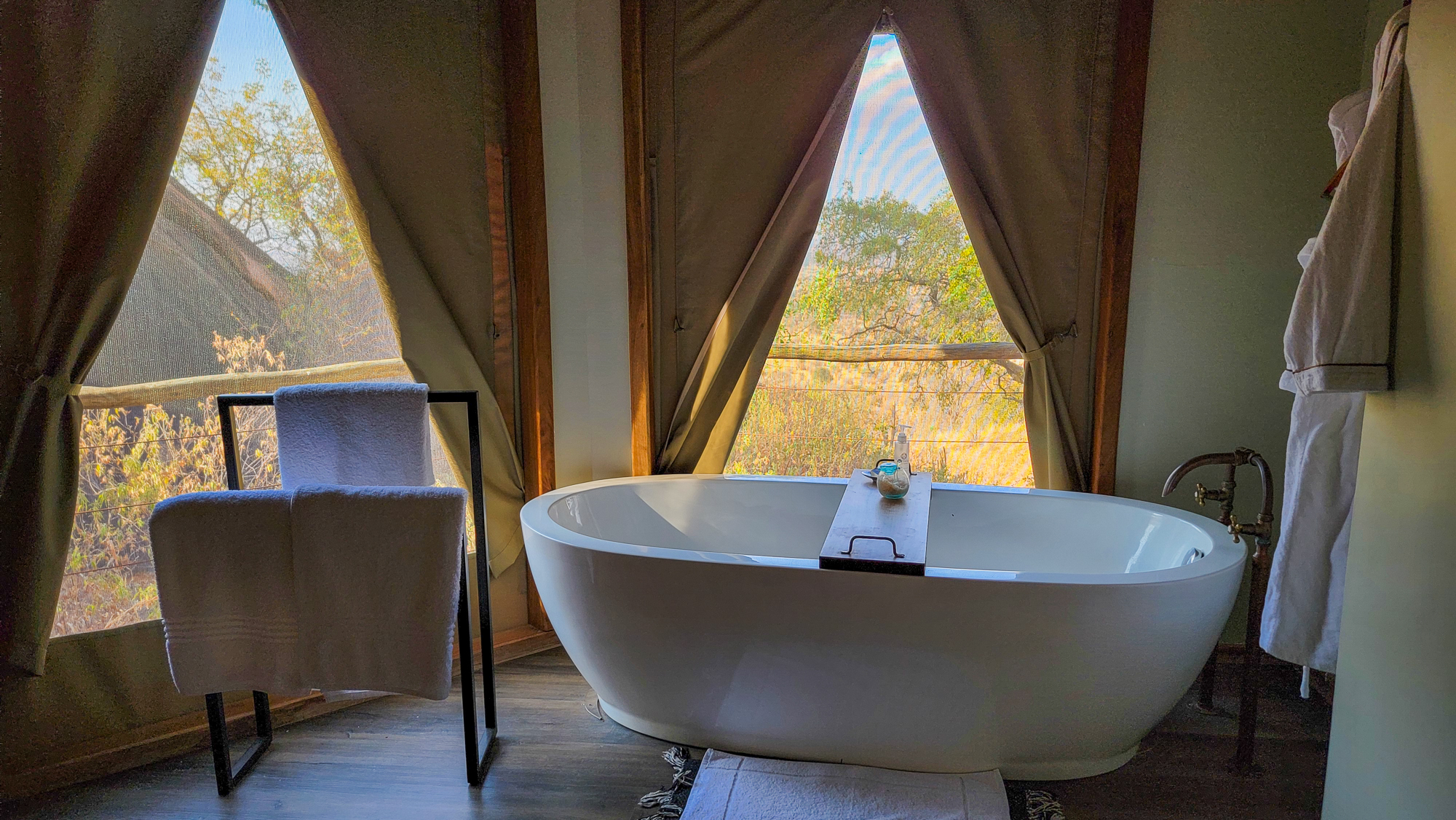 Although we have to admit that your mileage will vary when it comes to lodging quality, particularly because there are many options for all budgets, those that go on the mid-to-high end of the price spectrum can rest assured that Tanzania Journeys will have some stellar selections.
We stayed with several lodging companies during our trip around Tanzania, but one that left the best impression on us was the Lemala Camps. We stayed at dedicated lodges in the larger national parks, plus a mobile tented campsite in the northern Serengeti, and considered this company to be among the finest we have ever experienced in Africa. Think high-end food (arguably some of the best we've had in Africa- even at remote campsites), an open bar for wine/beer/base spirits, free laundry, and so much more.
Had we not been made aware of this chain from Tanzania Journeys, odds are good we may have booked elsewhere and not had the same experience. Although we have not visited other properties to compare to these, it definitely was reassuring that we were given options with the highest quality in mind.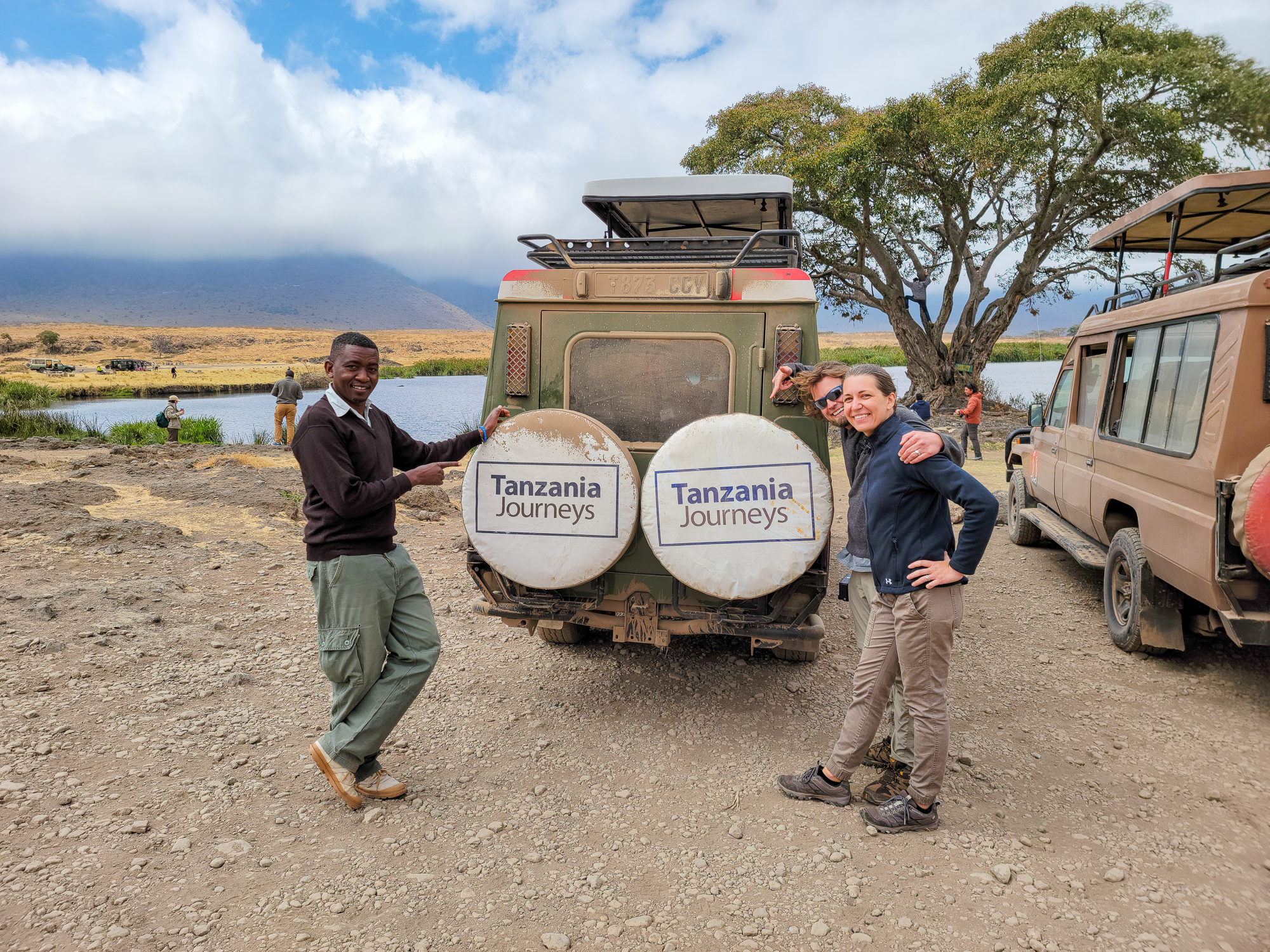 Likewise, as with all private safaris, being with a knowledgeable guide is of utmost importance. On itineraries like these, they're not only your driver, but the tour manager, scheduler, porter, wild game spotter, and more. Your trip will be controlled almost exclusively by the tour guide except for a few rare exceptions (for us being a night game drive at Lake Manyara and the Serengeti hot air balloon).
Suffice it to say, our guide Joseph was simply a delight to be with for roughly 10 days. He was exceptionally knowledgeable and passionate about all things Tanzania and wildlife, extremely friendly to talk to, and went out of his way to ensure my mom's first trip to Africa was an experience she will never forget. For us, he also asked what we hoped to see and experience, and when we told him this was our sixth country for safari and we still hadn't seen a leopard or cheetah, he went above and beyond to go out of the way to take us to sightings (where finally saw our first cheetah and leopard!).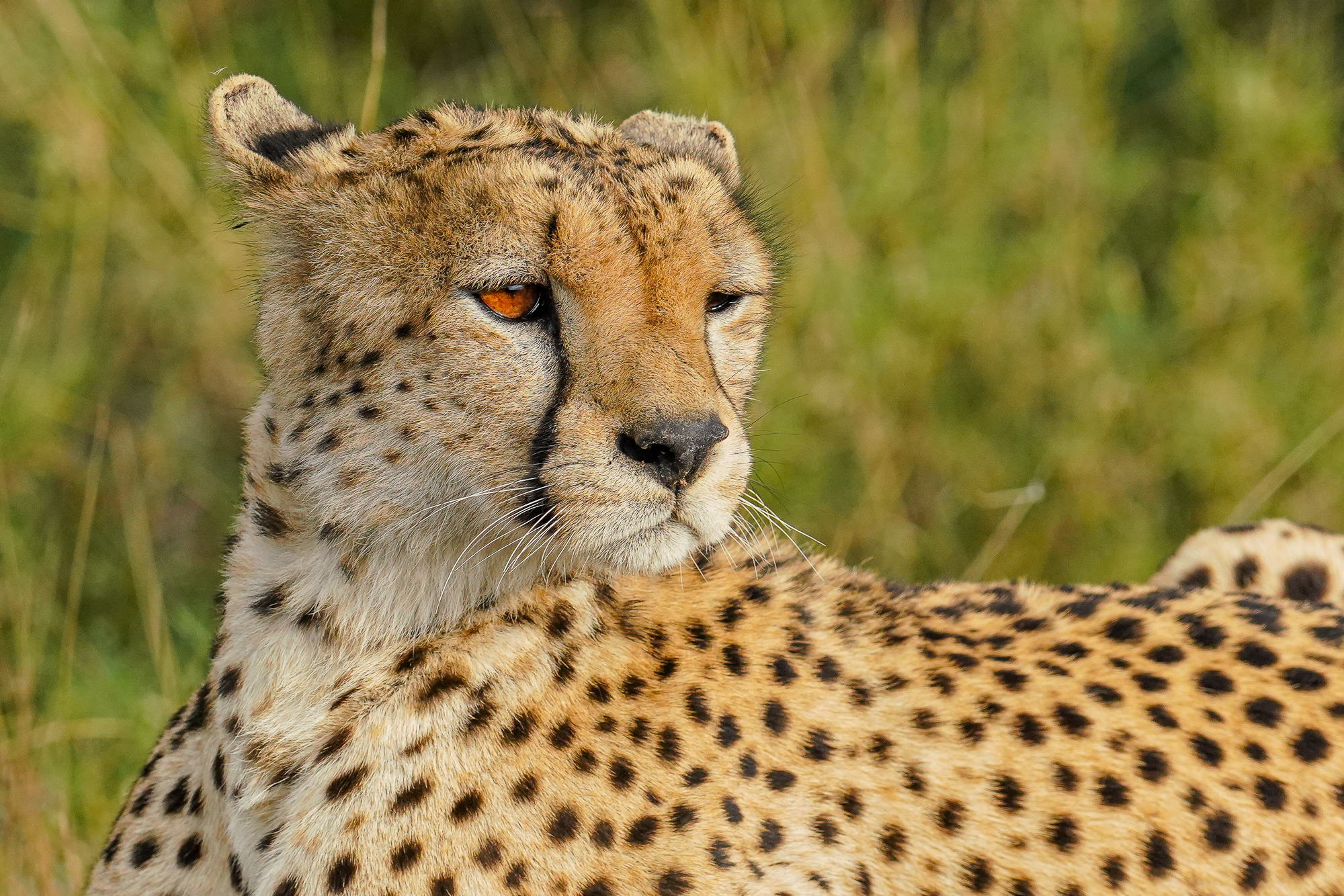 In fact, we still talk from time to time via WhatsApp, and I would plan a return trip to Tanzania just to go on a safari with Joseph- he was that good. This is the kind of bar we believe all private safaris should be, and we simply have the highest praise for Tanzania Journeys all around here.
Whether you book with this or another company is one thing, but no matter what, be sure to research guides ahead of time- a good one really makes a huge difference with private safari experiences such as ours.
The Only Real Negative? Wire Transfers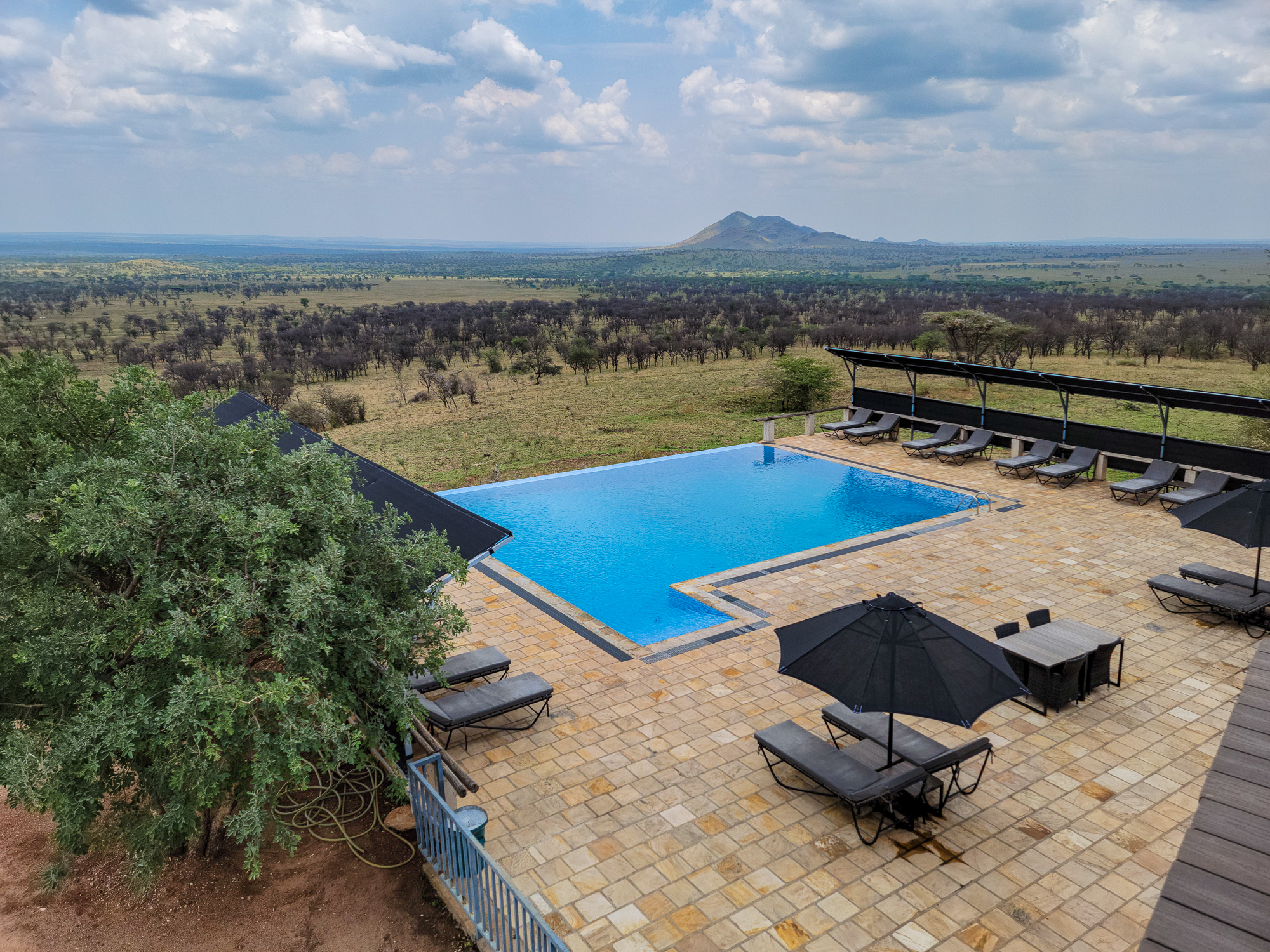 If we had to make a stretch to find a downside with Tanzania Journeys, it would simply be that we had to pay by bank wire transfer.
Yes, we know that in 2022 most of the world operates on credit cards with instant, online payments. But banking in Africa is often a completely different experience, and many tour operators require direct bank transfers for payment. This wasn't the first time we've had to do this, and it certainly won't be the last.
This may be a problem that plagues many operators and not just Tanzania Journeys specifically, but it is something you may have to do. In our case, it amounted to a (near multi) five-figure payment sent via wire transfer. All this is fine, up until the bank agent asks you "Are you sure you want to do this? Once it leaves the account, we are not responsible" and you get that sudden panic while going through all the what-ifs in your head.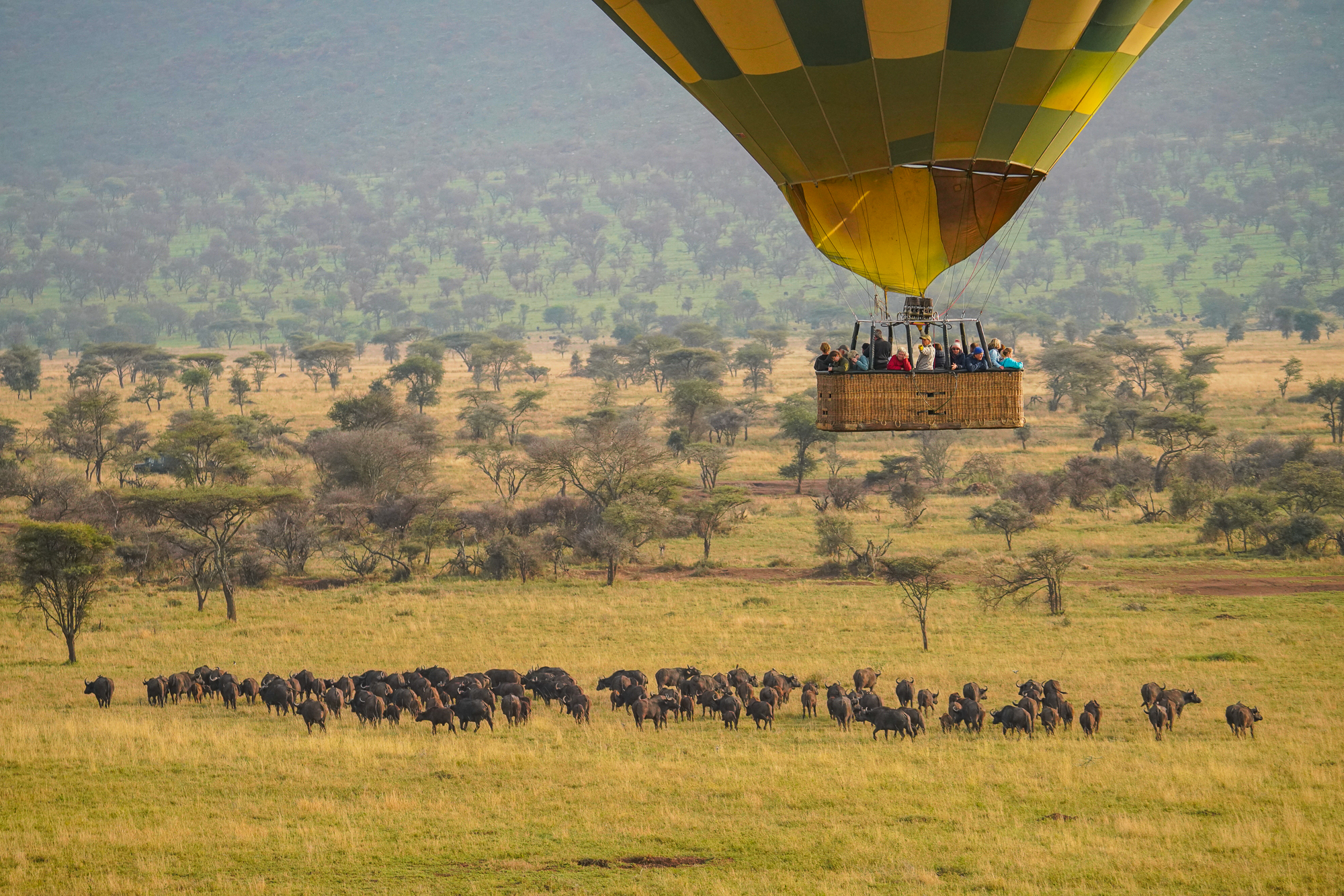 Thankfully, Seema from Tanzania Journeys was a joy to work with and made this rather reassuring. She was available late at night for me to jump on a call via WhatsApp while I was sitting inside the bank, confirmed receipt of payment as soon as it came through, and even met us for coffee when we were in Tanzania as well to make sure our trip was going well.
Thinking back at all those operators who ghosted us around inquiries and, well, this step would've been even more terrifying.
Overall, Tanzania Journeys offered what has been perhaps our most pleasant Africa safari experience to date. Wire transfer concerns aside (which is still an issue most companies have), we simply cannot find a single fault with Tanzania Journeys from our tour. We believe this one so much that when we ever return to Tanzania we already know who we will be booking with- it was just that good.
To get in touch with Tanzania Journeys, click here. Tell Seema we said hello. We were paying customers of Tanzania Journeys and were not requested to provide this review at any time. All opinions are solely our own.
About Jeremy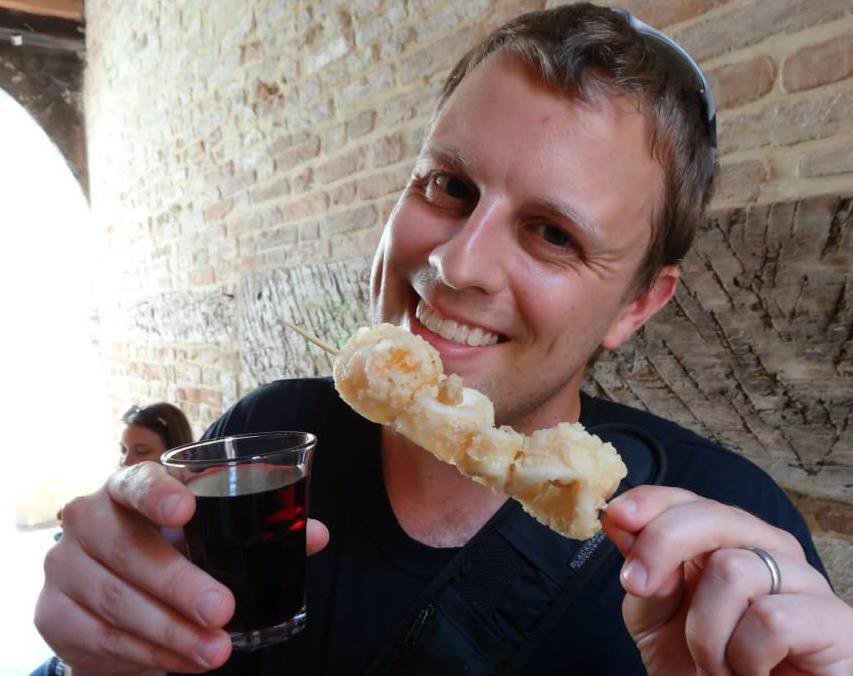 About the Author: Jeremy is a full-time travel writer based in Pittsburgh and primary author of this site. He has been to 70+ countries on five continents and seeks out new food, adventure activities, and off-the-beaten-path experiences wherever he travels.