Published by Guest Blogger. Last Updated on January 24, 2022.
Disclaimers: Our site uses demographic data, email opt-ins, display advertising, and affiliate links. Please check out our Terms and Conditions for more information. Listed prices and attraction details may have changed since our visit and initial publication.
Snorkeling with whale sharks on Holbox is a once-in-a-lifetime experience you will never forget. Here is a complete guide on how you can find the best tour company, prices, what to expect, and everything you need to know about whale shark snorkeling tours in Holbox, Mexico.
Holbox is a small island located around a two-hour trip to the northwest of Cancun in Mexico. On the island, you can get around by bike or golf cart since only very few cars are permitted and most traffic is electric. The selection of things to do in Holbox is fantastic including seeing flamingos, experiencing bioluminescent plankton, and of course snorkeling with whale sharks.
How to Find The Best Whale Shark Tour Company in Holbox?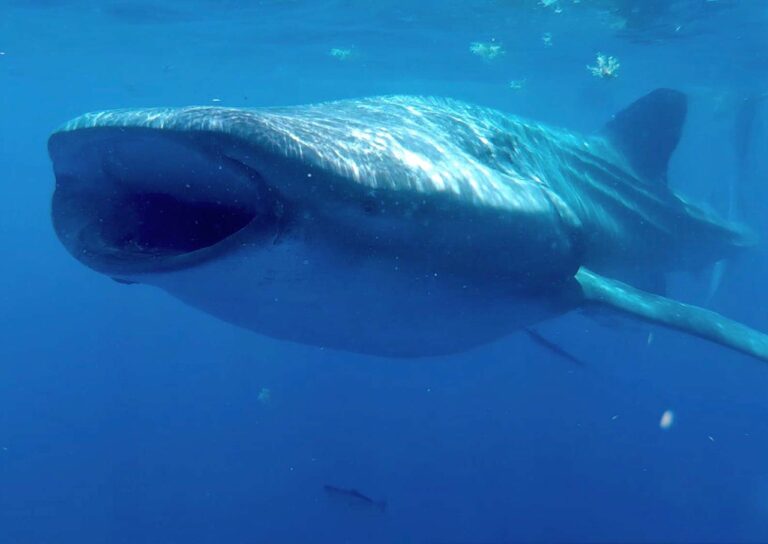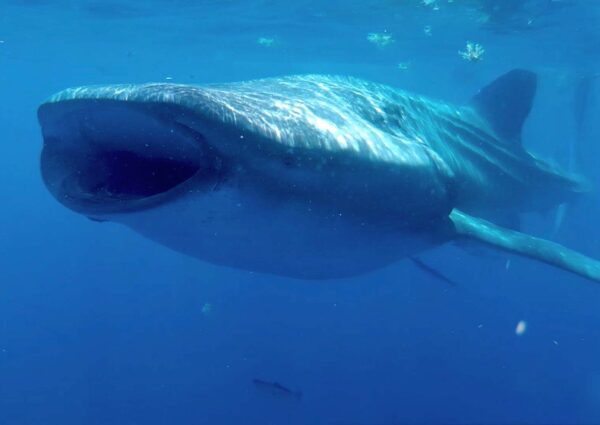 There are quite a few tour operators to choose from in Holbox although they mostly offer very similar tours. It is recommended to compare some of the tourist companies and choose the best one for your preferences and budget. You can also choose to book online which is useful for planning ahead but not necessary as most tours can be booked a day or two in advance even during the high season.
It is better to find the actual tour operator to avoid the markup of these websites and find a company on arrival. You can also ask at your accommodation for a recommended whale shark tour.
How Much is Snorkeling With Whale Sharks in Holbox?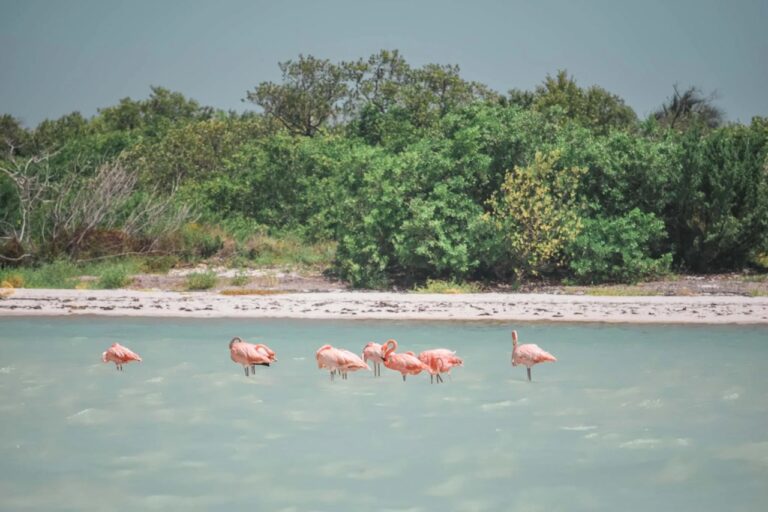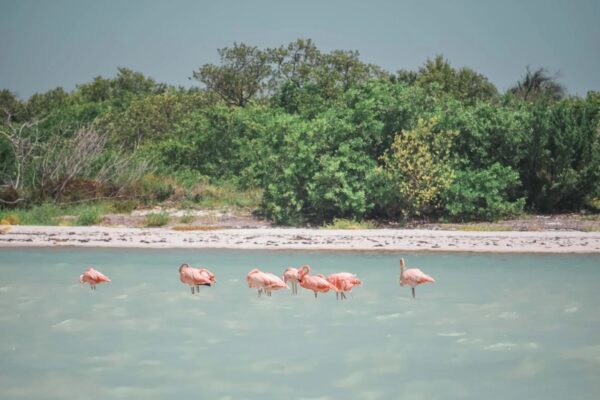 Snorkeling with whale sharks in Holbox is definitely not an affordable experience. Prices can vary between 150 and 200 USD per person depending on the provider.
However, if you consider that you'll have the chance to swim with the biggest fish in the world, it is definitely worth the experience. Furthermore, the price usually includes a homemade lunch on the beach as well as soft drinks.
Is Whale Shark Tourism Ethical?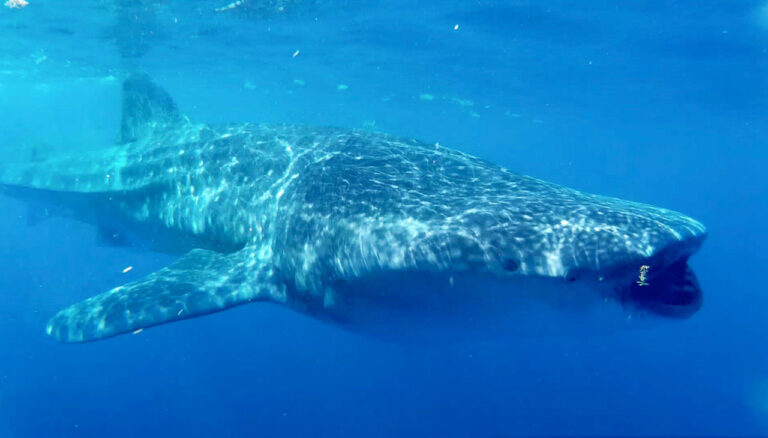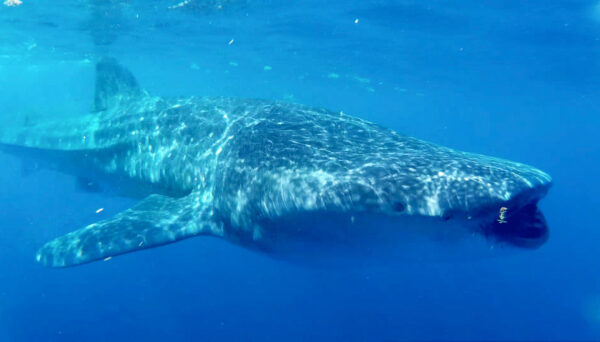 Attractions involving animals can sometimes be unethical and should generally be avoided. However, snorkeling with whale sharks in Holbox is actually relatively acceptable in terms of animal rights as you'll encounter the big fish out on the open ocean where they are not trapped and able to leave if they feel disturbed.
In any case, you should always check with the tour operator beforehand how the tour will proceed. How many people are allowed in the water at the same time? How close are you allowed to be to the whale sharks? Do they feed the animals? Generally, you can say that Holbox tours tend to be respectful and ethical and you won't have to be concerned about the welfare of the animals.
How Long is the Boat Ride?
The whale sharks spend most of their time in the open ocean which means the boat ride to find them can be very long. You'll spend at least two to three hours on the boat one way and will be driving in the approximate direction of Cuba. The entire tour will take around seven to eight hours total as you'll be making more stops for snorkeling on the way home.
What to Expect Swimming With Whale Sharks in Mexico?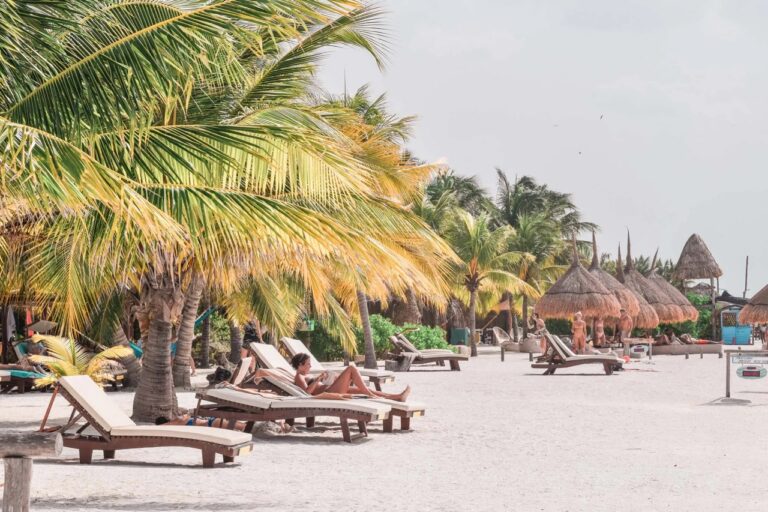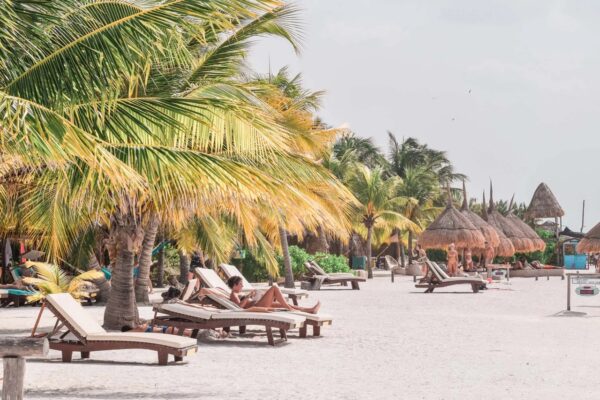 Tours in Holbox start early in the morning between 6 and 7 am. Once everyone is on board the speed boat, you will be given a short explanation about the tour and safety while you are in the water (life jackets are mandatory at all times onboard).
After about three hours of driving out to the open sea, you'll finally be able to snorkel with the whale sharks. Most tours will only allow one person in the water at a time, always accompanied by one of the local guides.
The whale sharks are very fast and the ocean can be rough which is why you'll never be in the water alone. After spending about an hour with the giant animals the boat will head back towards Holbox where you'll stop at one of the popular beaches.
The crew will have a delicious homemade lunch ready for you to enjoy after you've explored the area. You will arrive back in Holbox in the late afternoon.
When is the Best Season to Swim With Whale Sharks?
Whale sharks can be found year-round in the area of Holbox. However, if you want to be on the safe side, you should plan your trip between March and April which is considered the high season for the giant animals and will increase your chance of spotting them.
Other Helpful Whale Shark Snorkel Tips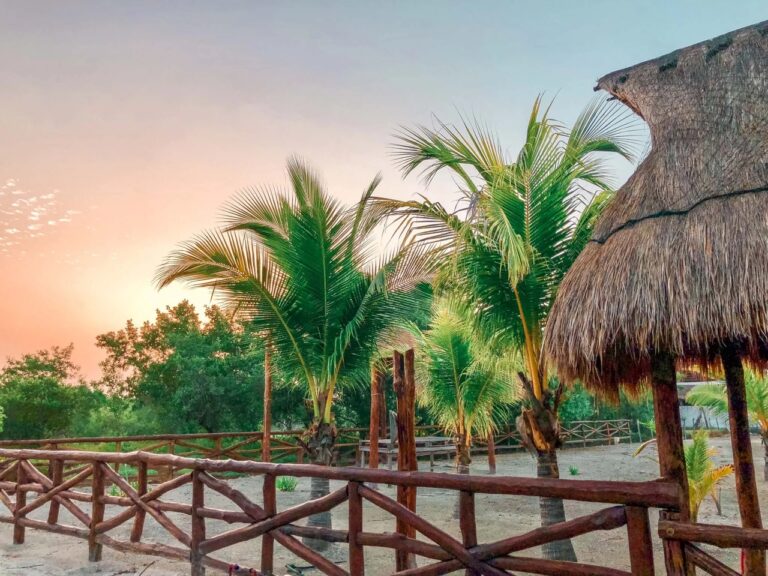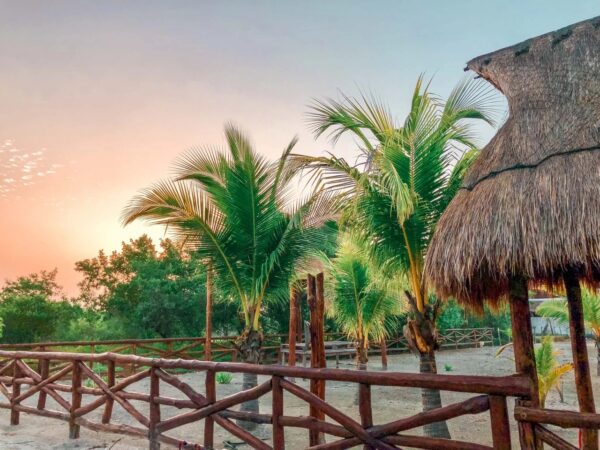 If you have a waterproof action cam like a GoPro, you absolutely need to take it with you to take some amazing pictures. The tour guide in the water will help you out and snap some good pics while you can enjoy the moment without being distracted.
If you get seasick quickly, check with your tour operator to see if they offer seasickness pills or can recommend some from the pharmacy. The boat journey can be very rocky and those sensitive to motion sickness might need a bit of support.
Even if the tour is expensive, it is customary in Mexico to tip your tour guides to show your appreciation. They usually do their best to make the tour as memorable as possible for everyone involved and depend on tip money and good reviews.
Looking to go snorkeling with whale sharks in Mexico? Check out options on Viator!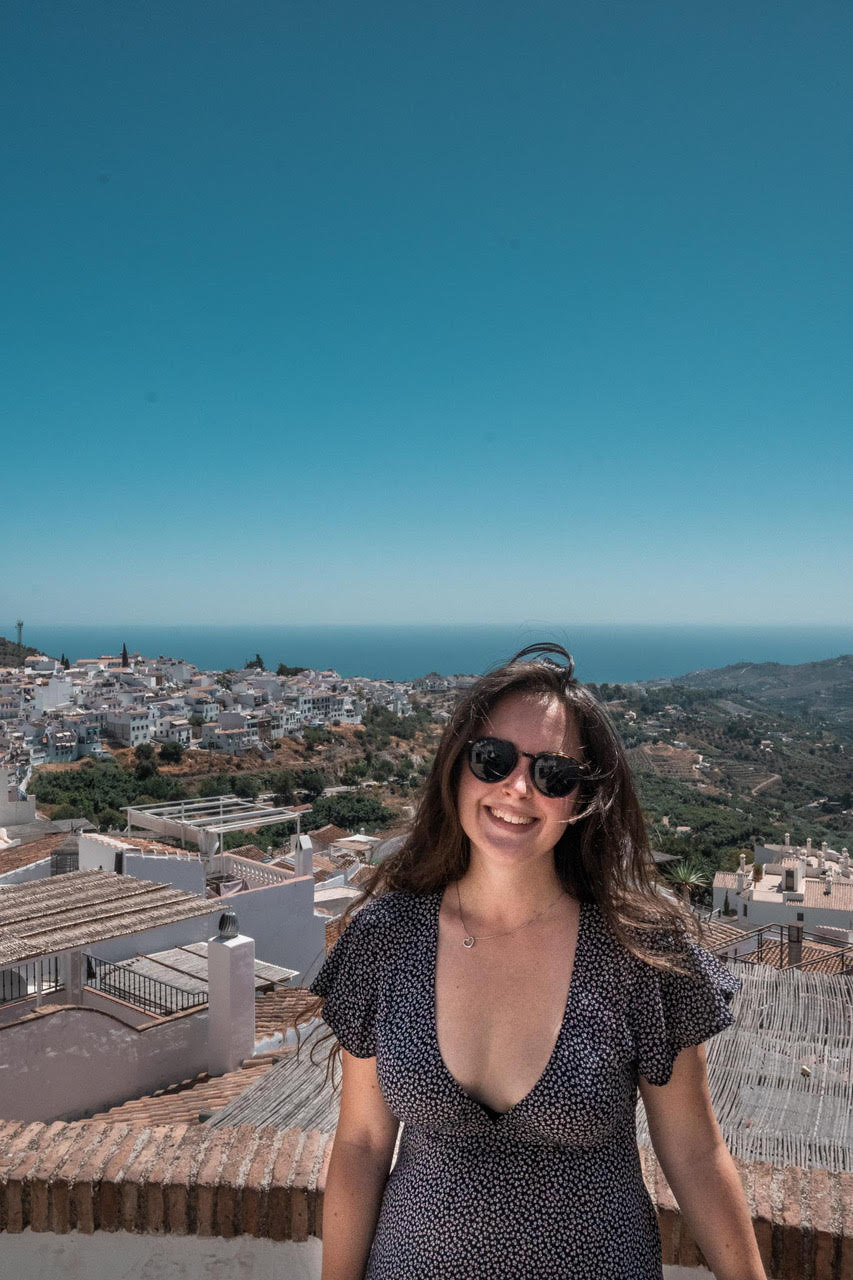 Victoria is a travel blogger and freelance writer specialising in travel content and teaching others how to become a digital nomad. Her blog,
Guide Your Travel
, focuses on budget destinations and detailed guides for some of the most beautiful spots in the world.
All images were provided courtesy of Guide Your Travel.
About Jeremy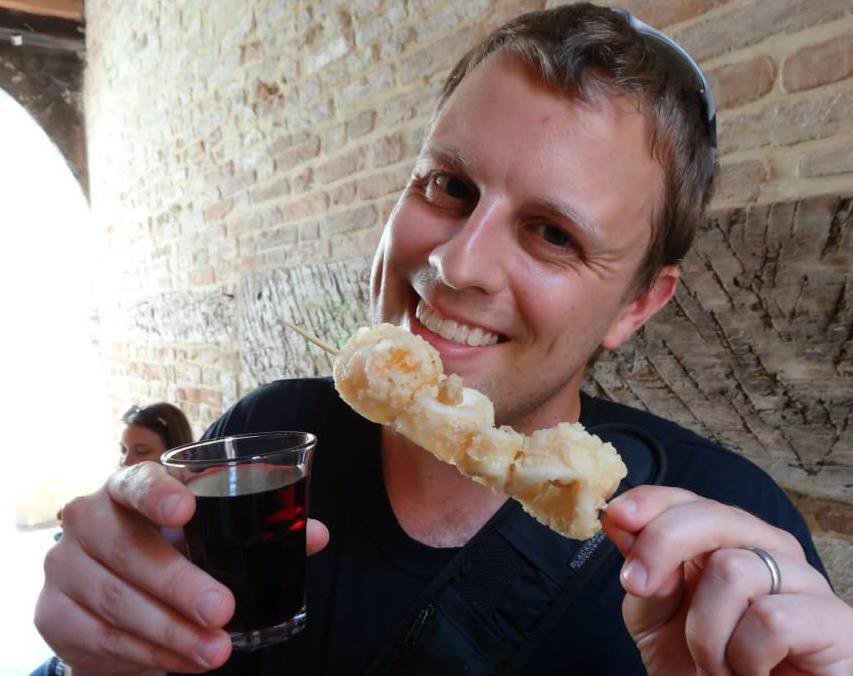 About the Author: Jeremy is a full-time travel writer based in Pittsburgh and primary author of this site. He has been to 70+ countries on five continents and seeks out new food, adventure activities, and off-the-beaten-path experiences wherever he travels.