Last Updated on January 23, 2023 by Jeremy
Disclaimers: Our site uses demographic data, email opt-ins, display advertising, and affiliate links. Please check out our Terms and Conditions for more information. Listed prices and attraction details may have changed since our visit and initial publication.
The Seoul Lantern Festival is a colorful event that takes place in South Korea's capital during the first 17 days of November.
While the theme of the festival changes every year, it takes place along the Cheonggyecheon Stream and features dozens upon dozens of colorful and ornate paper lanterns that really must be seen to be believed!
We were fortunate enough to end our South Korea trip in Seoul right after this one started, and wanted to share a bit more from this festival!
What is the Seoul Lantern Festival?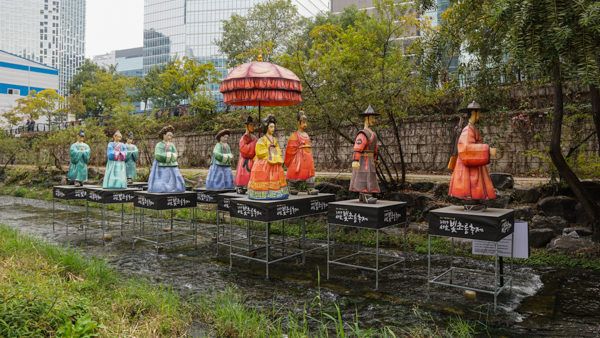 Paper lanterns have been used for many reasons in Asia, from something as basic as lighting or business advertising to more expressed usages celebrating events or religious elements.
In South Korea, no matter where you go odds are good you'll come across a paper lantern for many of these purposes, and if you find yourself in Seoul from November 1st to 17th, you should make your way to Cheonggyecheon Stream at night to check out the colorful lanterns.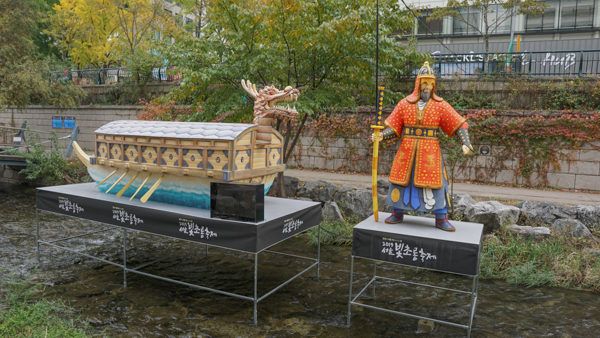 While this one has only been going on since 2009, it has attracted millions of visitors per year to see the lanterns. These include submissions from numerous countries from around the world (the USA and China had some of our favorites in 2019) as well as an annual theme (folk tales in 2019, with stories from Korean lore and international popular fairy tales being present. And when I say fairy tales, yes, I mean Disney.)
A visit to the lantern festival in Seoul can be quite brief, we were there for just over an hour, but it was a great way to see some rather stunning works of art all created with paper!
The Best Way to Experience the Lantern Festival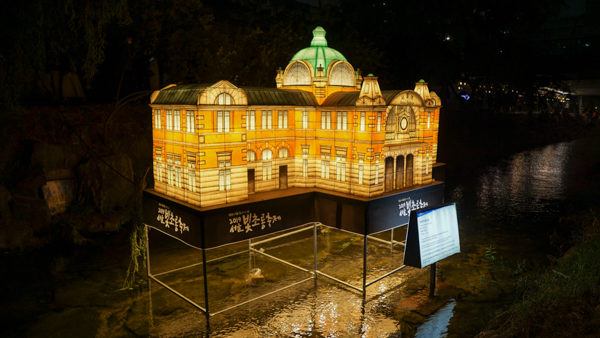 The Seoul lantern festival takes place over a roughly one-kilometer section of the Cheonggyecheon Stream between Cheonggye Plaza and the Supyo Bridge.
For those coming in via the subway, the best exits are Euljiro-1 or Jonggak near the plaza or Euljiro-3 or Jongno 3-ga near the Supyo Bridge. From there, it is a short walk just a couple of blocks to the stream where you can make a one-way trip to the other end to see all the lanterns.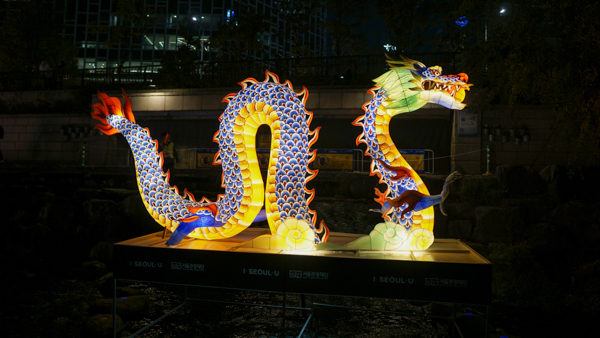 In our opinion, the best side of the stream to enter on is the north side (closer to Jonggak or Jongno 3-ga) as the walkway provides an unobstructed view of the lanterns, whereas the southern side is blocked a bit more from trees and a slight elevation. For those who are walking back to the subway station you started from, a walk on the upper sidewalk provides an interesting vantage point on the return (as shown below) but is not entirely necessary due to convenient subway access at each end.
During our visit on the first Saturday the crowds were a lot lighter than expected, and we enjoyed more or less a leisurely stroll through the stream-walk and had no problems stopping to appreciate any lantern we wanted. Not bad for a city of about 10,000,000!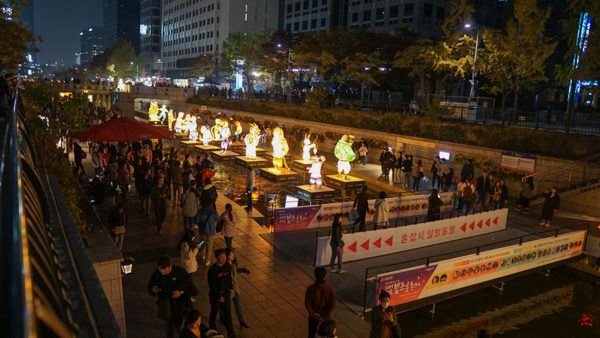 The only part of the festival that had a significant crowd was a section of the stream where you could purchase and launch your own paper lantern boat in order to make a wish.
This section had dozens, if not hundreds, of people waiting in order to launch their paper lantern boat on a very small section of the stream and was quite crowded even for walking through. We considered doing this; however, the boats only float down the stream for about 20 feet before being collected at a barricade and seemed out of place from the rest of the festivities.
Overall, the Lantern Festival in Seoul is a pretty awesome event, albeit on the smaller side. If you time your visit to the country in early November you'll do well to make a detour over to the festival to check it out!
Looking for a hotel in Seoul? Check out Maker's Hotel where we stayed to have a cost-effective room close to all the sights!
About Jeremy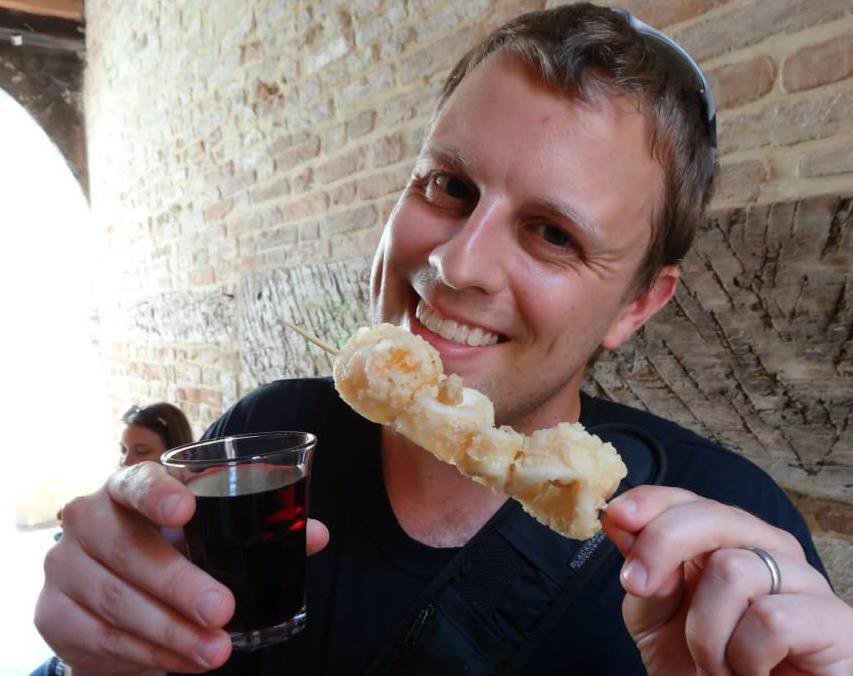 About the Author: Jeremy is a full-time travel writer based in Pittsburgh and primary author of this site. He has been to 70+ countries on five continents and seeks out new food, adventure activities, and off-the-beaten-path experiences wherever he travels.