One of the things we were most looking forward to about our recent trip to Spain was devouring churros con chocolate. 
Fried to crisp perfection and served alongside rich dark chocolate, these are not your soggy elementary school cafeteria churros bathed in achingly sweet cinnamon sugar.
No, these are grown-up churros.
Everyone has their opinion on who makes the best churros and who makes the best chocolate, so we were eager to set the record straight on this matter while we were in Spain.
The title of best churros con chocolate would be decided in a battle, a battle where only the best, crispiest churros and deepest, darkest chocolate sauces come out alive. This is Churros con Chocolate Death Battle Royale!
Madrid seemed to be the epicenter of the churros con chocolate phenomena, so we decided the battle would take place there. The contenders? Restaurante Hegar, Chocolateria San Gines, and Valor.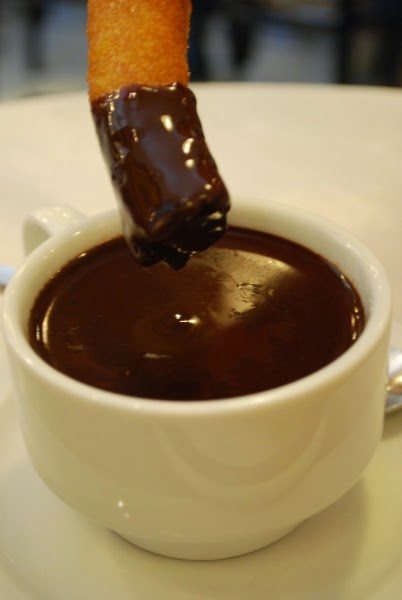 Three go in, but only one can come out the victor of this death battle.