Last Updated on March 11, 2021 by Jeremy
Disclaimers: Our site uses demographic data, email opt-ins, display advertising, and affiliate links. Please check out our Terms and Conditions for more information. Listed prices and attraction details may have changed since our visit and initial publication.
You've likely heard the expression Ithaca is Gorges before, and when you visit any park in the region it will likely be the first thing that pops into your head. The reason? It really is gorges!
We love hiking through the landscape in and around Ithaca whenever we visit the Finger Lakes, and on a recent trip we hit up a park we've been wanting to check out for quite some time- Robert Treman State Park just south of the city.
If we could sum this one up quickly it would simply be this- don't wait as long as we did to visit.
What You Can See at Robert Treman State Park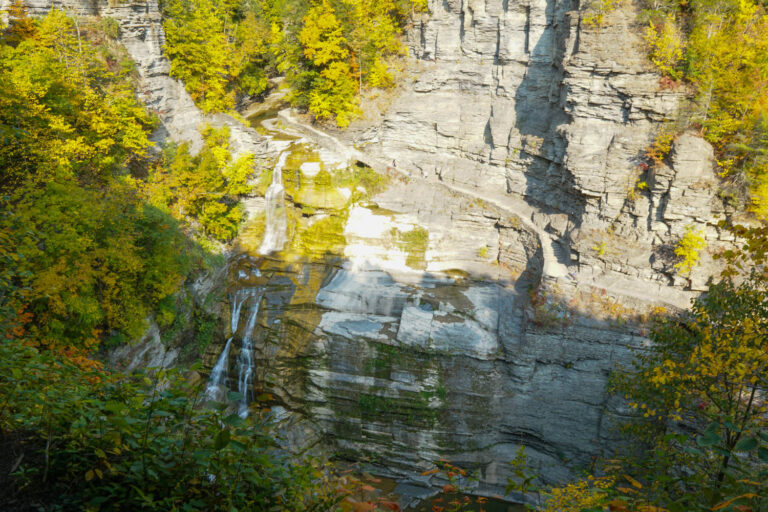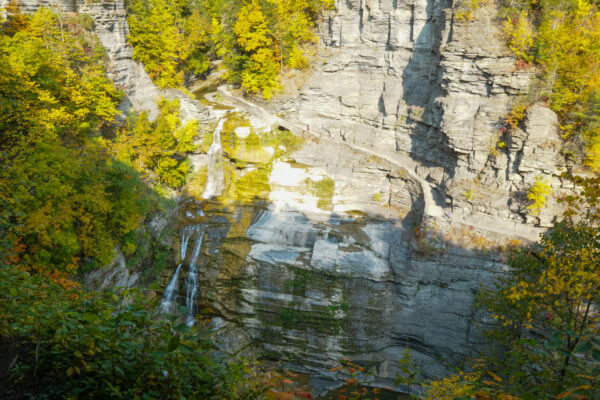 The main highlights of a hike around Robert H Treman State Park is the Enfield Glen- a stunning gorge with a dozen waterfalls as well as a 115 drop along the way. Not only is the gorge itself a marvel in nature, we have to admit that we found the construction of the hiking trail to be an architectural beauty as well.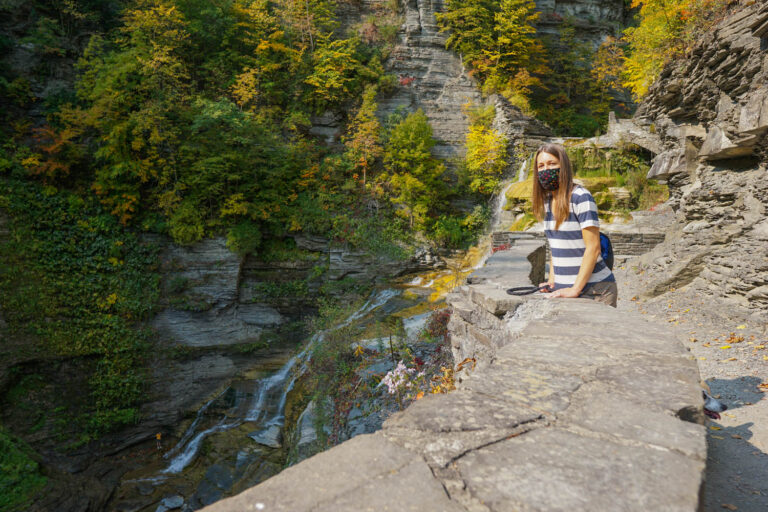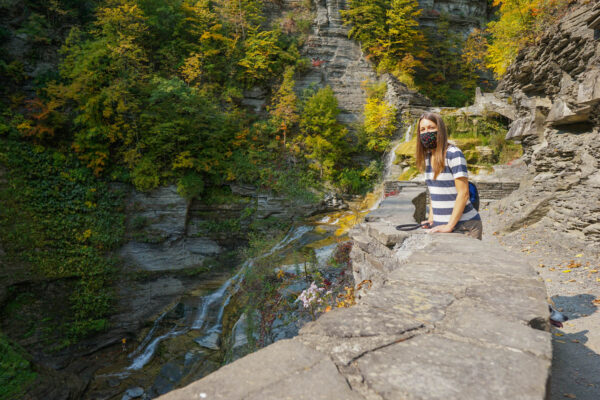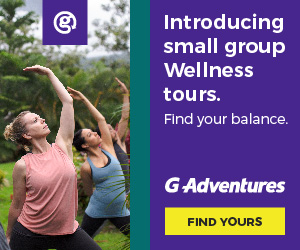 Most of these highlights can be enjoyed in a roughly 1.5 mile loop nearest to the upper parking lot (half on the gorge trail and half on the rim trail), but visitors to this park would do well to check out the entire four-mile route for a scenic stroll through nature and frequent views of Enfield Creek as seen in some photos in this article.
Couple a visit here with nearby Watkins Glen and you have the makings of a one-two punch when it comes to beautiful parks in the Finger Lakes.
Hiking at Robert Treman State Park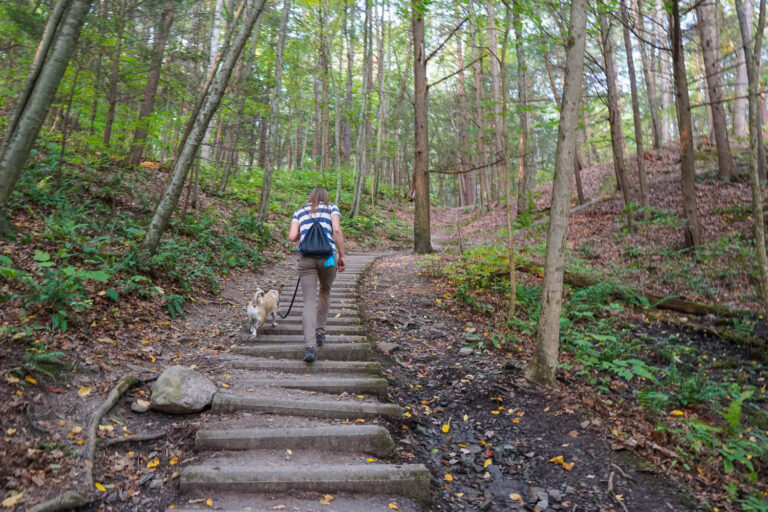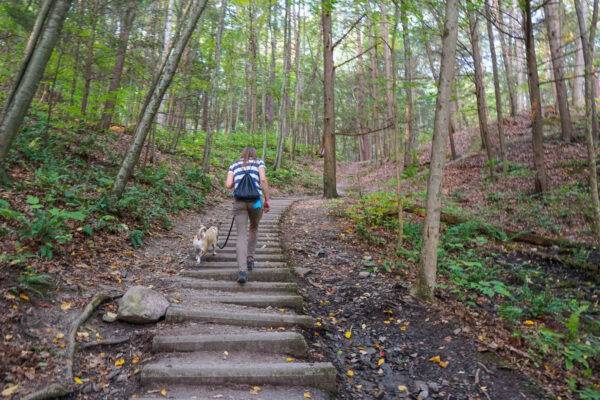 While the scenery around Robert Treman State Park can be called rugged in many places, the trails are most certainly not.
During our visit, we opted to check out the gorge and rim trails which are often at the bottom and top of the gorge respectively. This trail connects the upper and lower parking lots and can be completed as a four-mile loop. An alternative ~1.5 mile loop is available that explores the prettiest sections of the gorge starting from the upper station, but we opted for the entire hike starting from the lower lot all the same.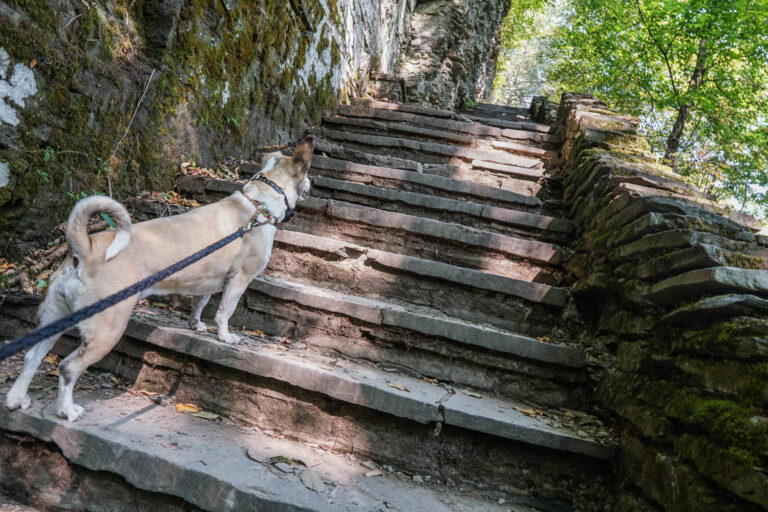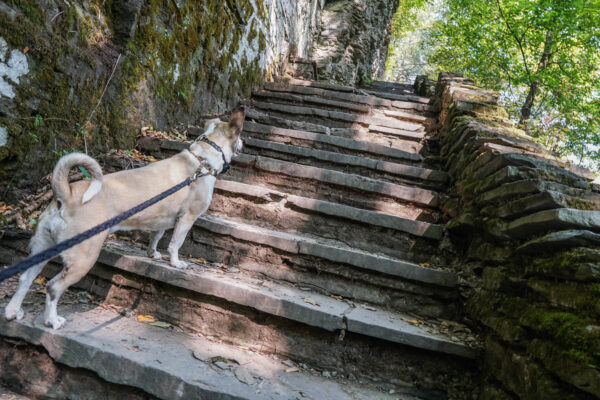 Like many parks around Ithaca, the combination of the gorge and rim trail on the full loop has a pretty major implication- one goes up, the other goes down. As such, we highly recommend starting in the lower lot and tackling the rim trail first in order to get the uphill segments out of the way earlier on.
As mentioned above, the prettiest segments are along the last half mile of the rim trail (and first half mile of the gorge trail) as you hike out of (and subsequently back into) the gorge. This is accomplished by tackling some incredibly steep stone stairs going up, and a harrowing (but easier) hike down. While these are not terribly difficult apart from the elevation change, if you have vertigo this section may not be for you. In fact, we met someone on the trail who would not do the entire route purely for this reason and we can see why.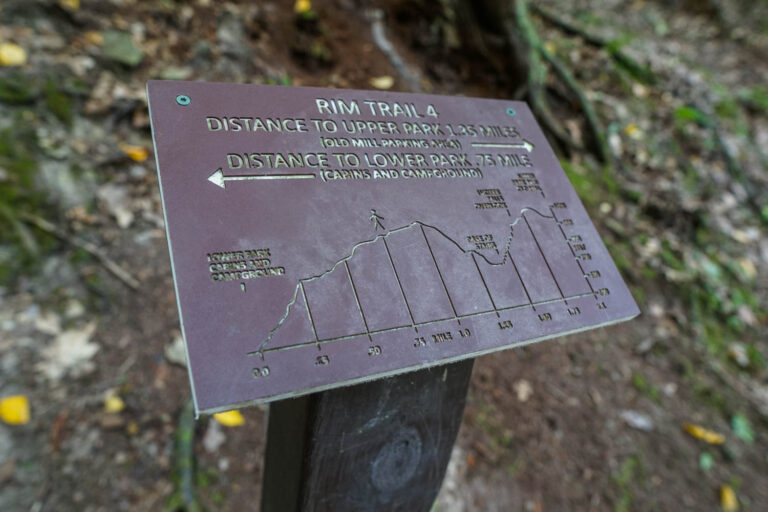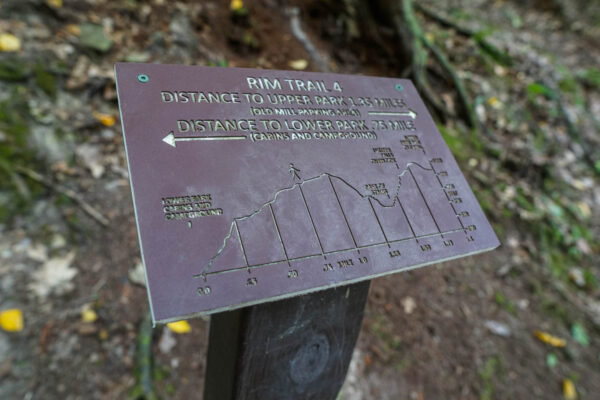 One of the best parts about this particular park is that elevation markers can be found all along the trail, so you get a bit of a heads up on what is to come. Sometimes this is frustrating, other times it is helpful to let you know that the uphill segments are at an end.
While extreme uphill and downhill segments may be a dealbreaker at some parks, we really have to encourage you to simply commit to it here. This section of these trails is the most stunning and beg being explored. If you can't tackle the full four-mile loop, simply park at the upper station and do the shorter ~1.5 mile loop instead.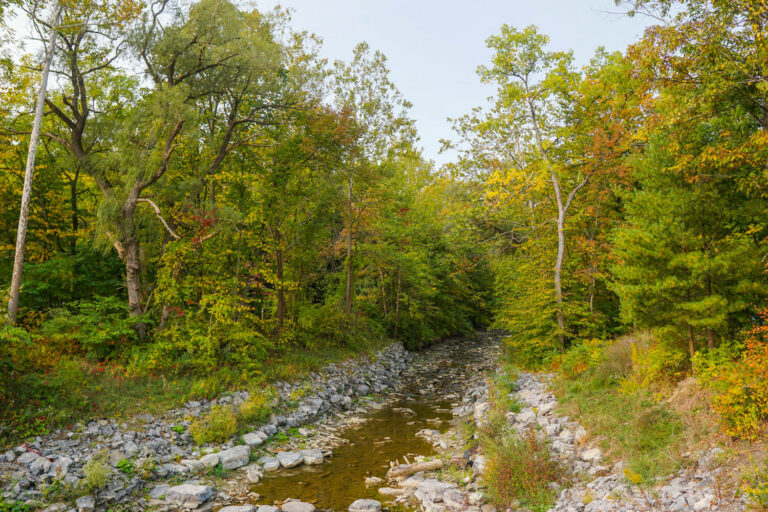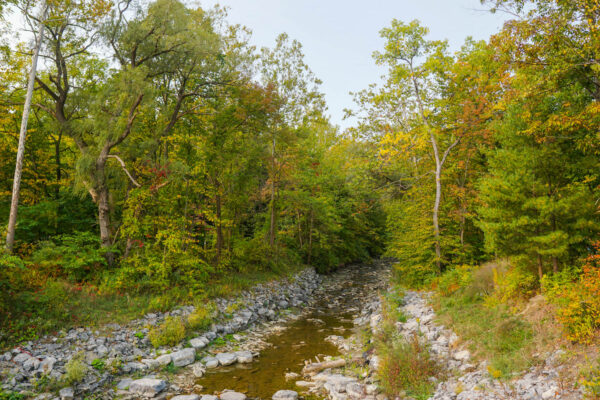 You really won't regret it if views are what you seek- just be prepared for the stairs!
Robert H Treman State Park is located just south of Ithaca. The lower parking lot is at 105 Enfield Falls Road in Ithaca, NY, and the upper parking lot is at 129 Upper Park Road in Newfield, NY. The park is free to visit but New York charges a flat rate parking fee upon arrival that is good until the end of the day. Note that trails close during winter.
About Jeremy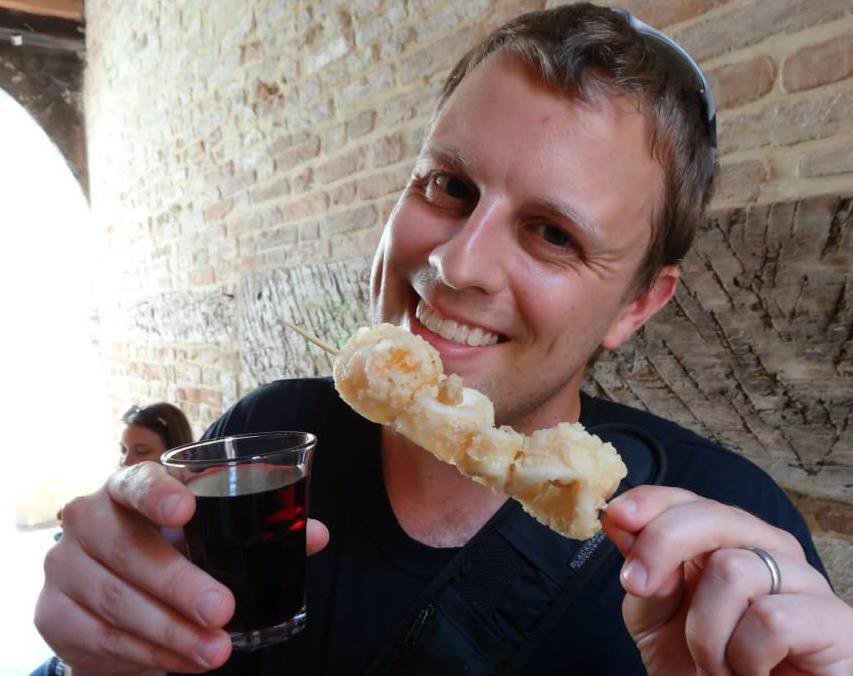 About the Author: Jeremy is a full-time travel writer based in Pittsburgh and primary author of this site. He has been to 70+ countries on five continents and seeks out new food, adventure activities, and off-the-beaten-path experiences wherever he travels.