Published by Guest Blogger. Last Updated on September 29, 2023.
Disclaimers: Our site uses demographic data, email opt-ins, display advertising, and affiliate links. Please check out our Terms and Conditions for more information. Listed prices and attraction details may have changed since our visit and initial publication.
The Mount Washington Cog Railway is located in Bretton Woods, New Hampshire, USA. It climbs Mount Washington, the highest peak in the Northeastern United States.The railway is about 3 miles (~5 km) long, and it climbs from an elevation of approximately2,700 feet (820 meters) at its base to the summit of Mount Washington at 6,288 feet (1,917 meters).
The average grade of the track is more than 25%, with the steepest ection being around 37.41%. The round trip is about three hours, including a stop at the summit, and let me tell you, this is New Hampshire's (and probably the whole East Coast's) most epic adventure!
A Historic Railway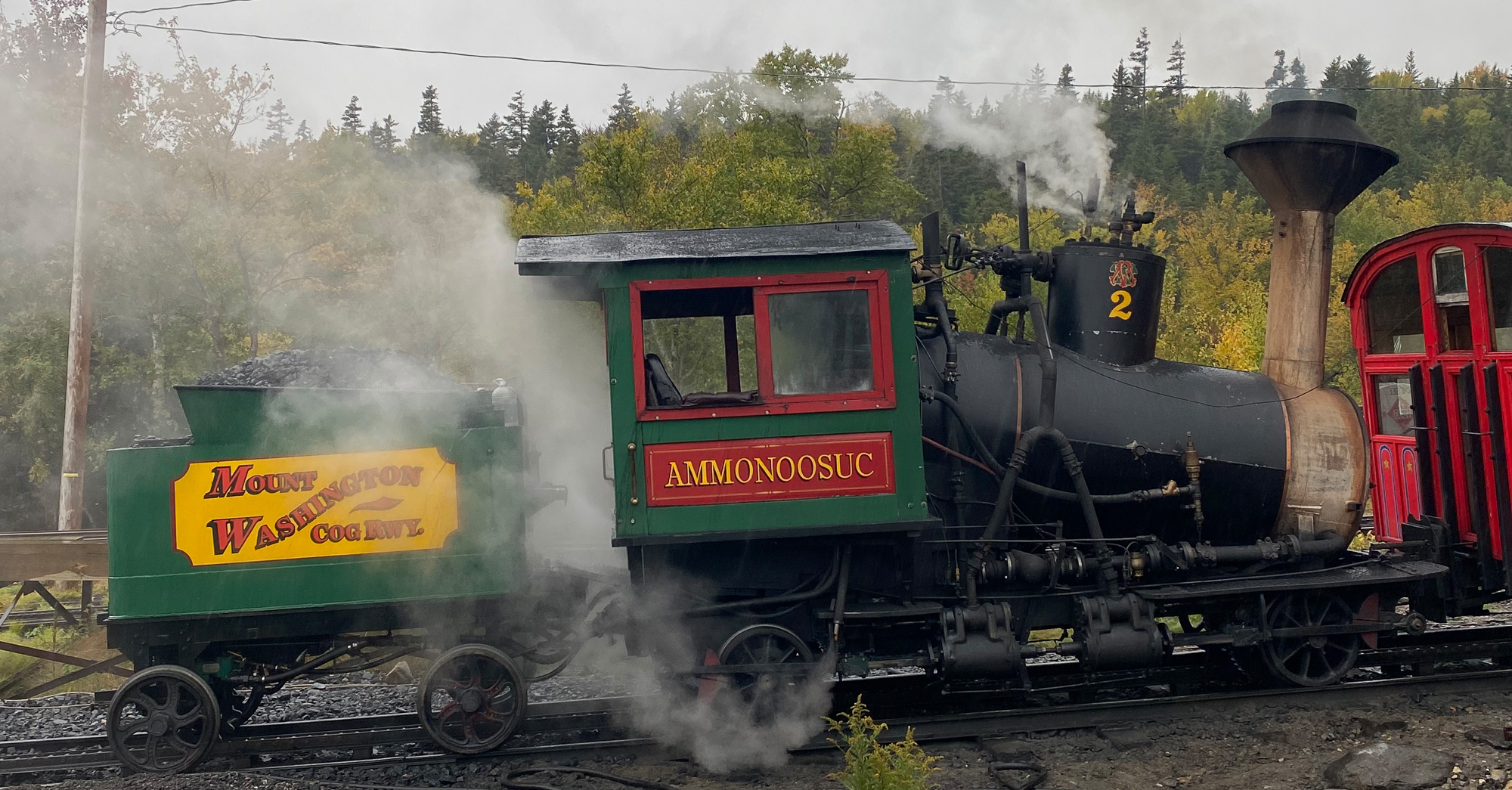 The Mount Washington Cog Railway began operations in 1869. This makes it the world's first mountain-climbing cog railway.
Unlike regular railways, the cog railway uses a system of racks and pinions to climb steep inclines. This unique design allows the train to climb slopes that are far too steep for regular trains.
When is the Best Time to Take the Mount Washington Cog Railway?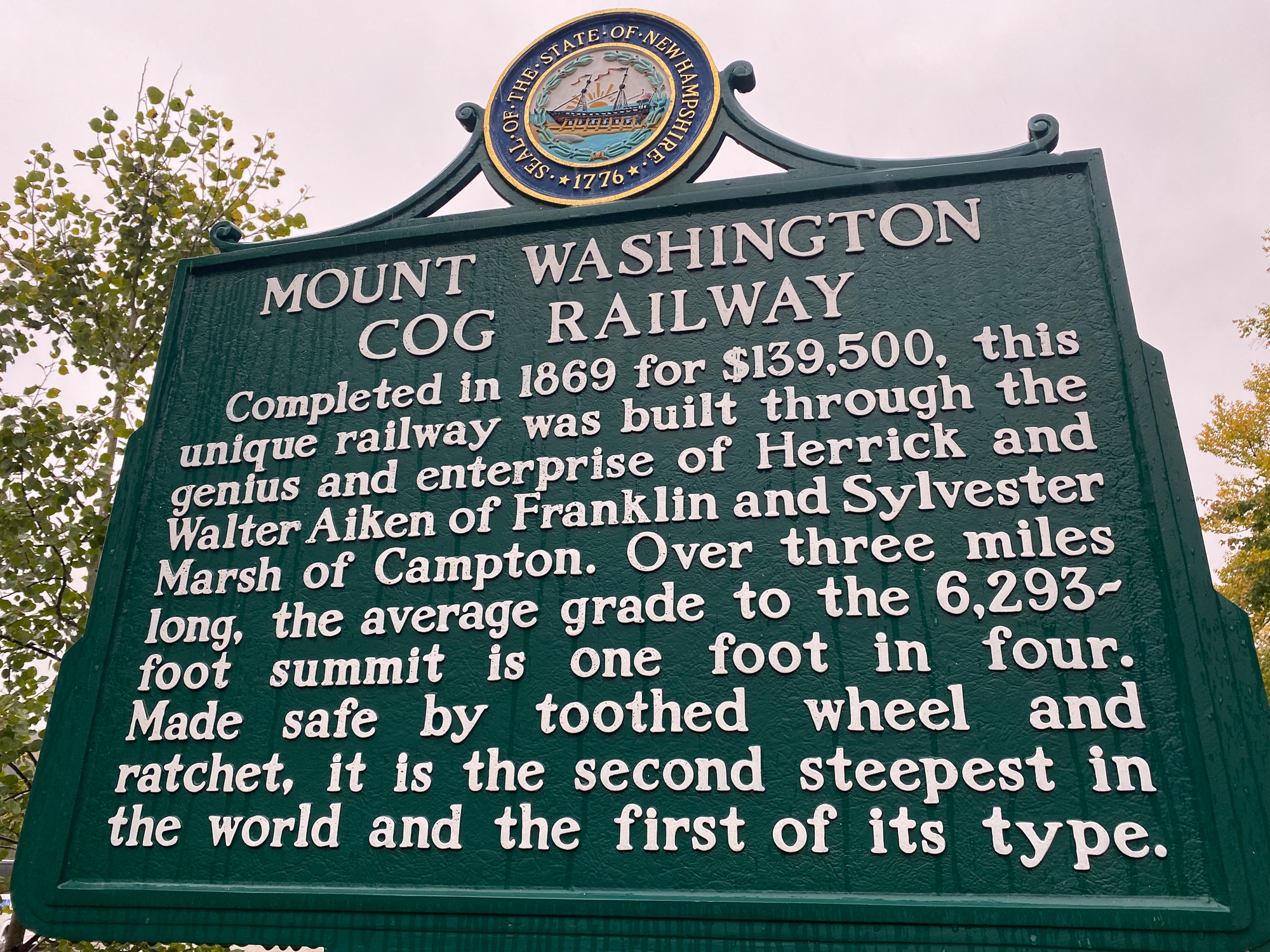 The Cog Railway operates from late April to November, with limited winter operations depending on conditions. Summer is probably your best bet to ride it because the weather is likely not to disappoint.
We took it in mid-October because we wanted to catch the foliage season (yes we love the colors and every year we are trying to make the most of the season!) and it didn't disappoint!
Tips for Booking a Ticket on the Mount Washington Railway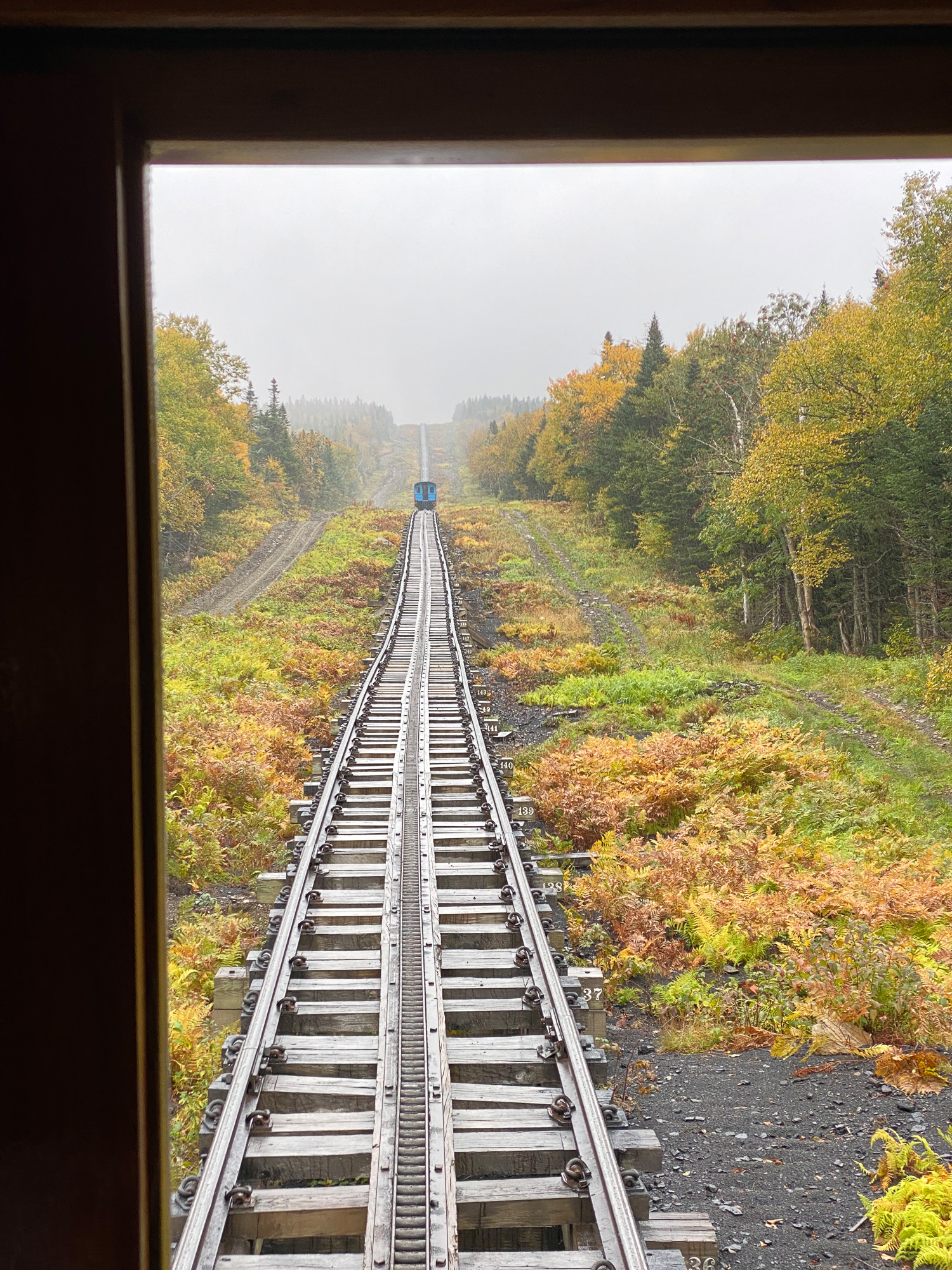 Originally, the railway operated using coal-fired steam locomotives. Some steam locomotives remain in operation for historical and tourist value these days (these only operate until the beginning of October), but most of the trains are powered by biodiesel engines (these may also be available in winter, depending on the conditions).
Let me tell you, while you may be willing to take the historic coal-operated train, you won't probably feel the difference. It is the same train, only biodiesel trains have less smoke which may actually even prevent you from enjoying the views! "Steam" (coal-operated) trains also sell out very quickly because there are only about two excursions a day. Diesel-operated trains travel every hour, so it is much easier to find tickets for your trip.
Unless you plan your trip months in advance, you may be unable to buy tickets for a steam train. But let this not prevent you from taking the ride. We bought our biodiesel tickets two weeks in advance and we loved it.
Adult round-trip tickets are $79 per person for the biodiesel train (steam trains are about $10 more expensive). If you have kids (ages 4-12), each ticket will be $56 per child. Toddlers (under the age of four) can ride on your lap for free.
When booking your tickets, you will be able to choose your seats. You will have the same seats both ways. Don't book all window seats though, because you will likely be asked to move from your assigned seats to sit together with your group.
In fact, any window seats are fine. Booking seats that are closer to the back of the train is better because you will be able to look out of the back window as you climb the mountain. If you are like us and decide to book a trip for the foliage season, the colors are going to be amazing on your way up the mountain. So if you can, book row 14. Here's the view from the train's back window when the train was descending the mountain:
You cannot move around the train as it travels up or down, so these views are only available for those who booked the back seats. The seats in the front might be as good. I am not sure as we didn't have those. Transitioning from coal to cleaner fuels is one of the steps the Cog Railway has taken to minimize its environmental impact. So taking a biodiesel trip is your contribution to the environmental conservation efforts!
Your Time at the Summit
At the summit of Mount Washington, there's a building complex that includes a weather observatory, a museum, and a cafeteria (with quite limited food options). It is a good idea to pack some snacks on the train ride. Make sure to pack some extra layers too!
You can walk outside the building but be aware of the terrible weather!
Mount Washington is well known for its extreme weather. It is one of the windiest places on Earth! It held the record for the highest wind speed ever recorded at the Earth's surface, 231 mph (372 km/h) in 1934 through 1996.
We could hardly spend 20 minutes at a time outside when walking around the summit. I am sure it is better in summer but I bet it is still quite a difference from the conditions at the base. So be sure to dress in layers!
To better understand how drastically different conditions are going to be from the weather at the base, check out our TikTok. We started with mild Fall weather at the base, and exited the train in the winter wonderland, with nothing to see and the fierce wind.
This is how we started:
This is what we saw shortly after: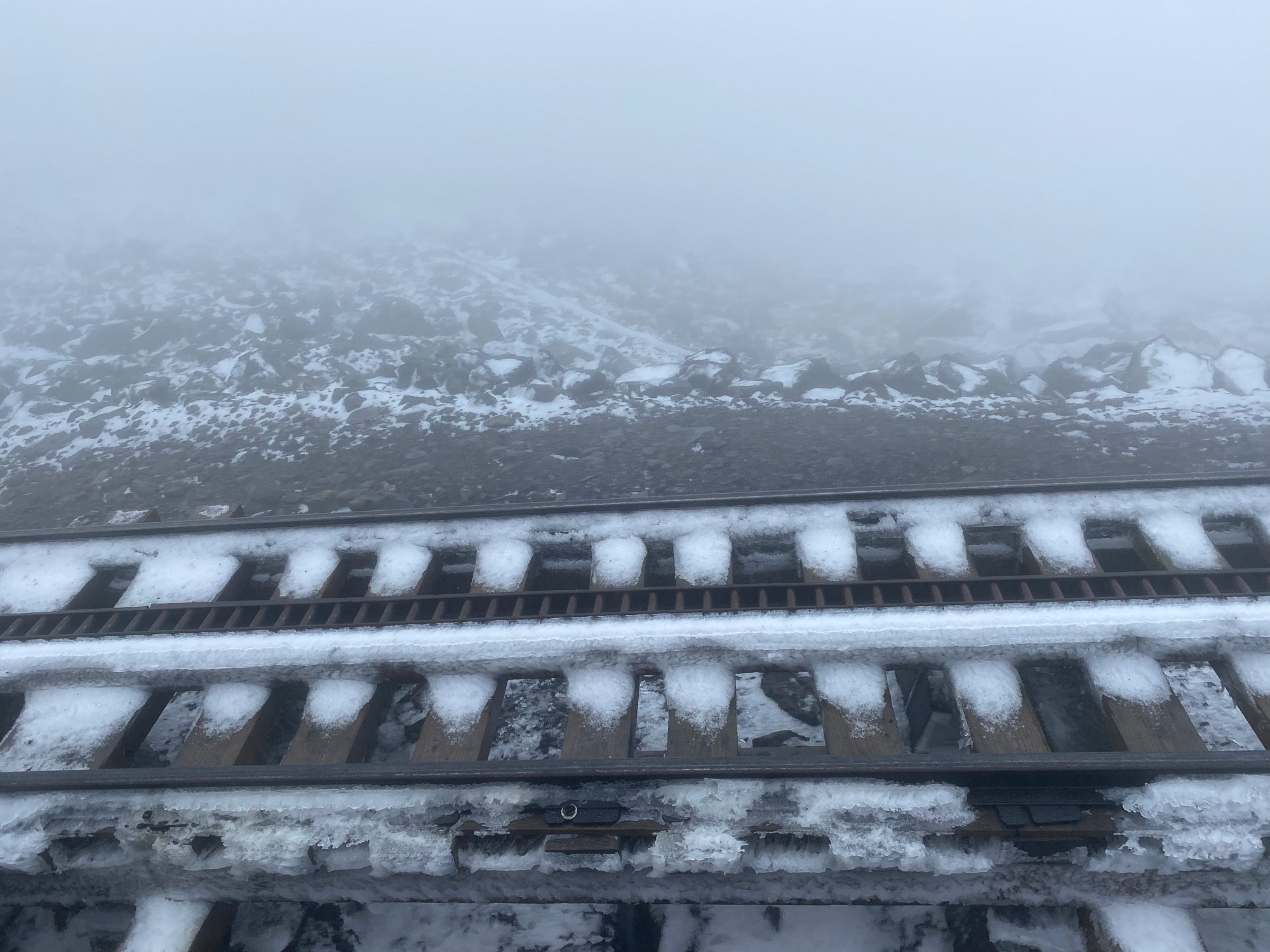 This is what we saw when exiting the train: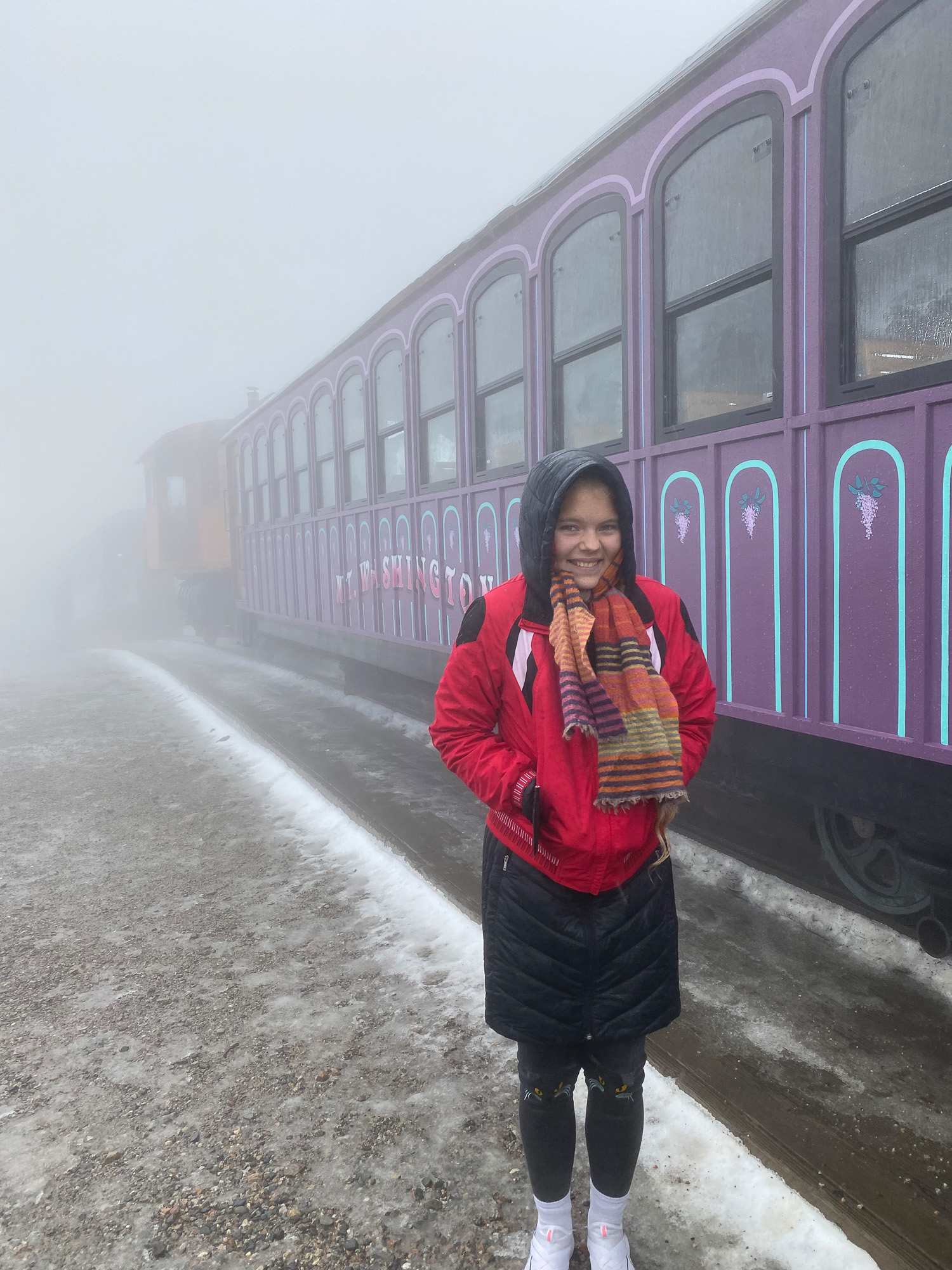 Get Ready to Enjoy Any Experience You End up Having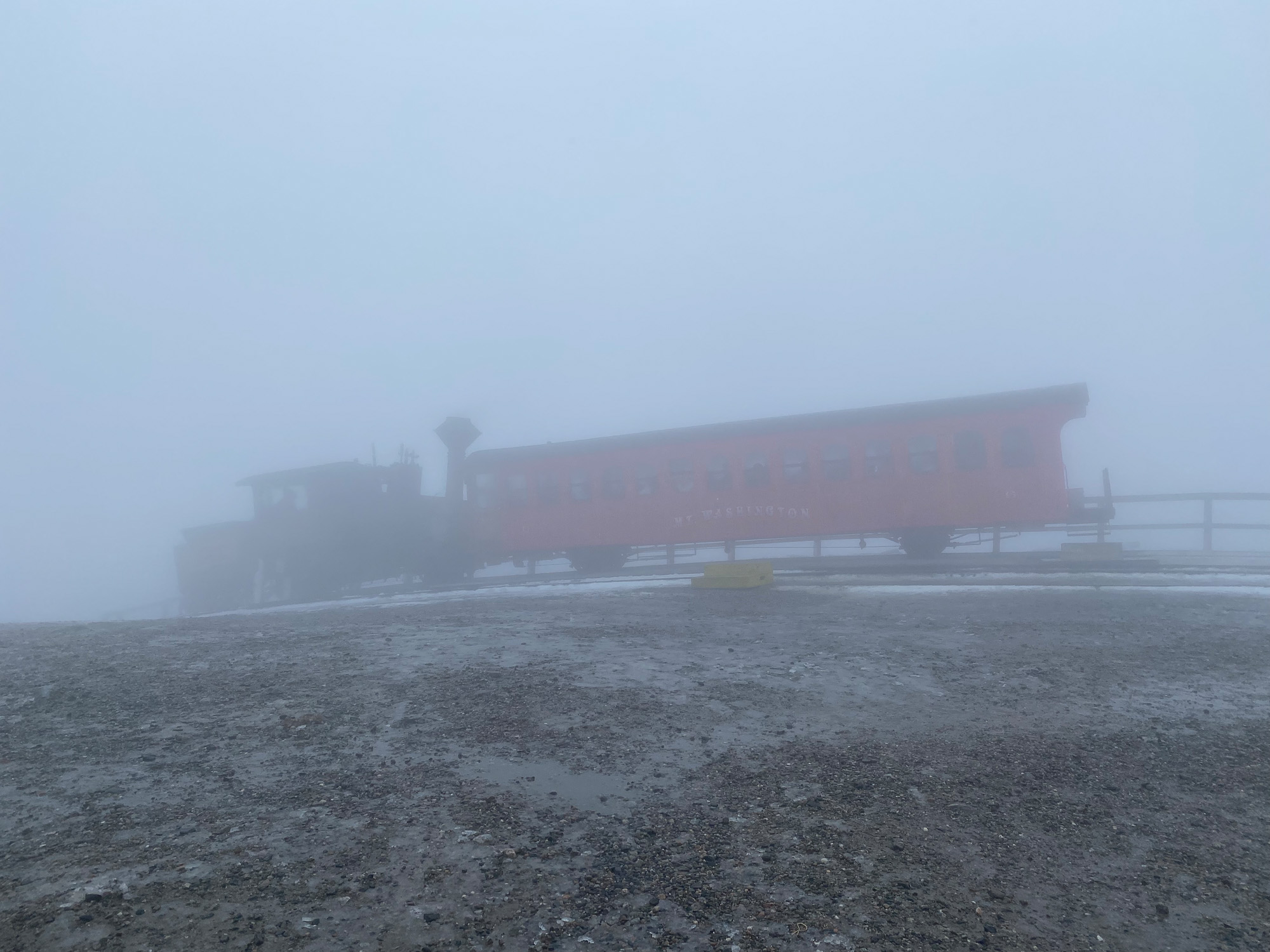 Let me make a confession here: We booked our trip in hopes of seeing the stunning views of the White Mountains and the surrounding region. This never happened. When we found ourselves at the summit, we couldn't see anything! It was all fog and snow flying around.
Well, we were determined to love it no matter what. And that's the only way to enjoy the experience because you never know what it is like at the top until you exit the train. We put every single layer we had on and went outside to the summit sign. We had a five-year-old kid with us, so we had to be very careful. It was slippery and windy. And it was unbelievably cold.
But it was also unforgettable. So don't go just for the views. Go for fun and experience! Make sure to spend some time in the museum. There's lots of information there on White Mountains hikers, weather conditions, and the history of the Mount Washington Cog Railway.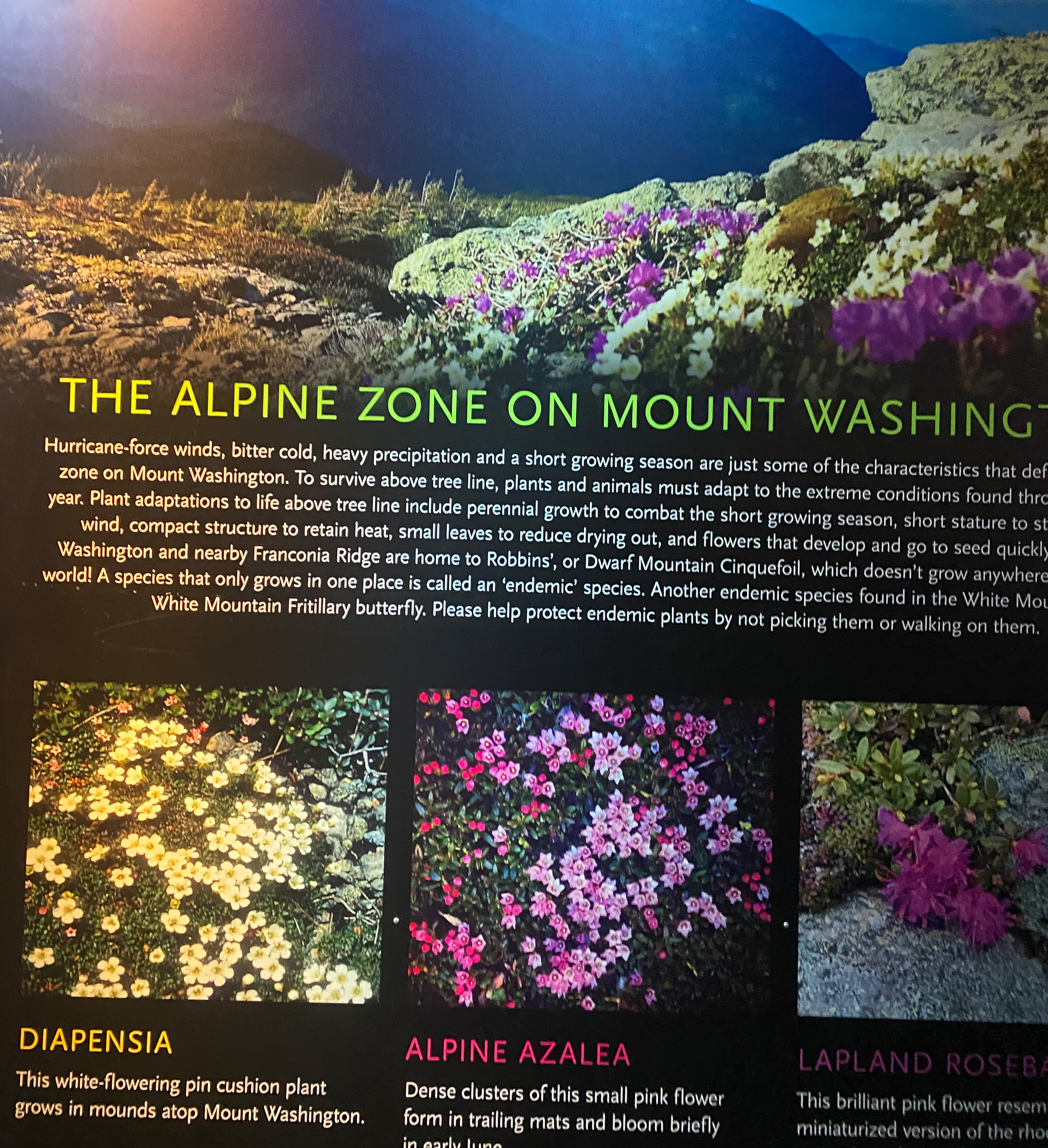 If you have a couple of hours, make sure to hike the Flume Gorge. It is within a thirty-minute drive from the railway and it is gorgeous!
The Mount Washington Cog Railway remains an iconic representation of 19th-century engineering and continues to draw thousands of visitors every year.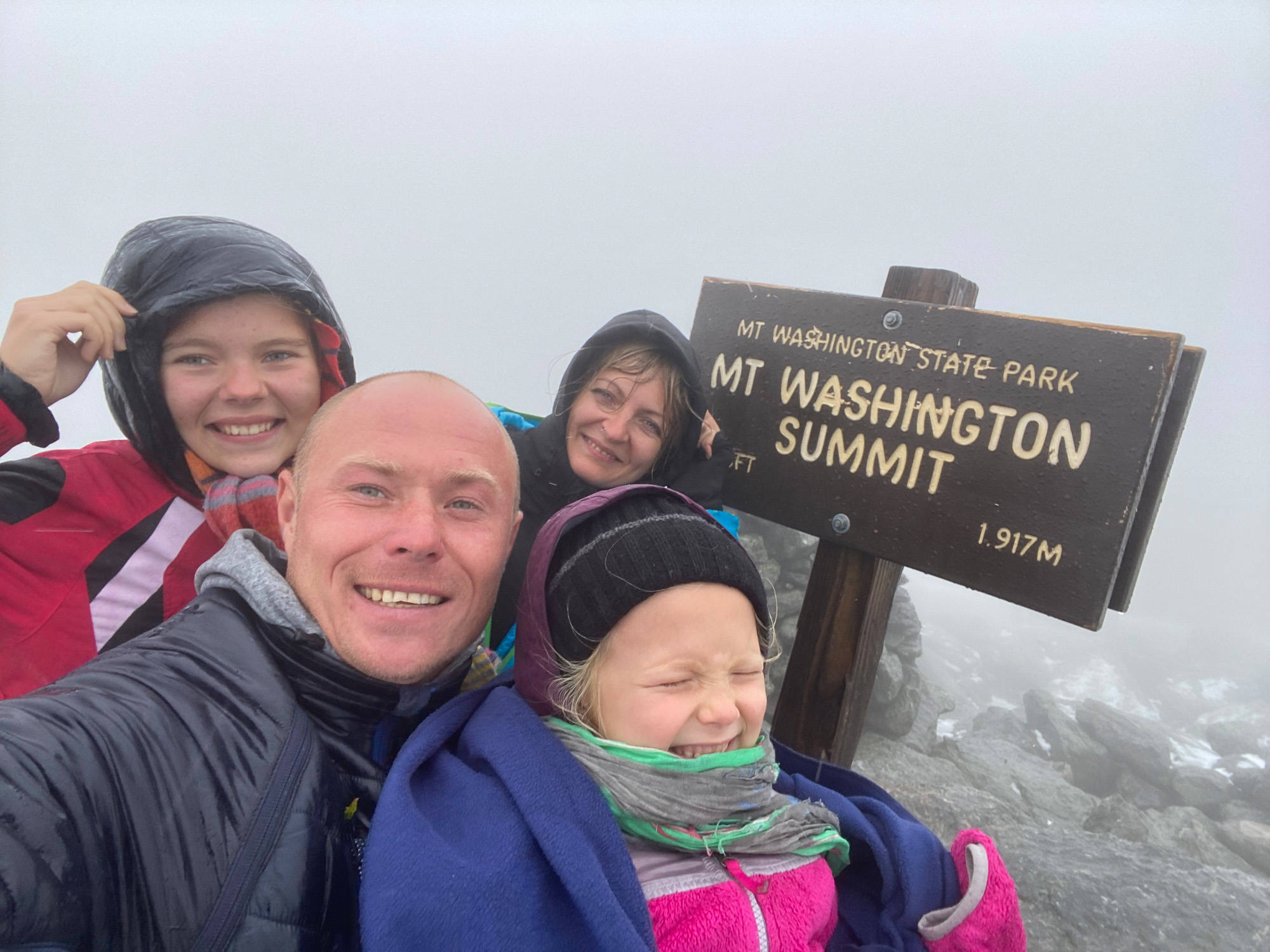 We are a family of four who are determined to see the world. We moved to the United States 11 years ago from Ukraine. So far, have seen 45+ states and 30+ National Parks. We have started documenting our adventures on our blog, As We Go Places.
Images were provided courtesy of As We Go Places.