Last Updated on July 9, 2022 by Kendrick
Disclaimers: Our site uses demographic data, email opt-ins, display advertising, and affiliate links. Please check out our Terms and Conditions for more information. Listed prices and attraction details may have changed since our visit and initial publication.
There is nothing worse than feeling disappointed when you discover what you saw online is not the same in real life. No, I'm not talking online dating. I'm talking about going to Salar de Uyuni only to find out there is no mirror effect!
The Mirror Effect at the Bolivia Salt Flats – Only in the Rainy Season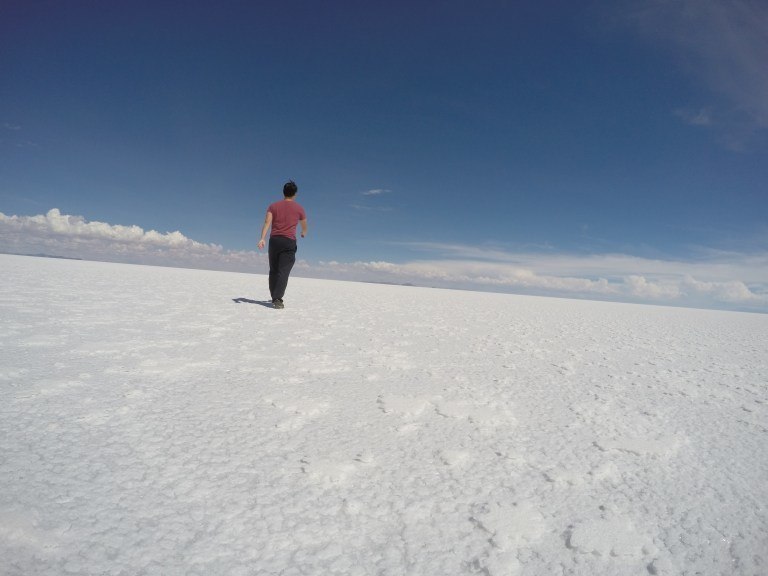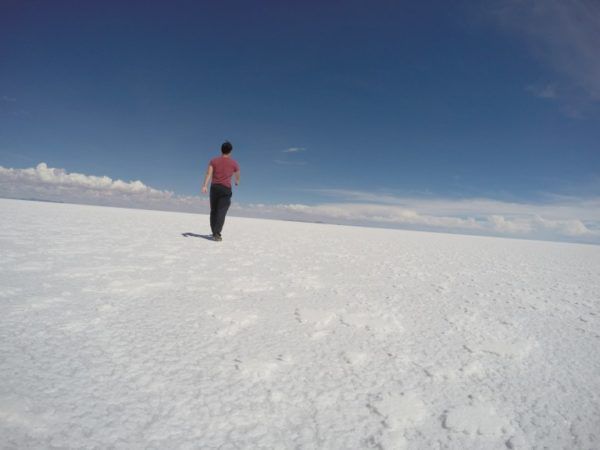 Why does this happen?
In order to see the famous mirror effect in the Bolivian Salt Flats, a thin layer of water must be sitting on top of the salt. But this only happens during the rainy season, which is usually between February and April. If you you go during other times, you're likely to only see salt.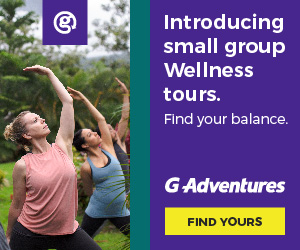 Don't get me wrong, Salar de Uyuni is still beautiful on its own. But you didn't come to Bolivia to stand in the blistering heat to look at salt. You can to see the place where heaven and earth meet.
How to Reach the Bolivian Salt Flats
To reach the salt flat, you must first reach the city of Uyuni, where tours are launched. You can reach Uyuni either by bus or place. Buses typically take about 8-12 hours, while the plane will only take an hour.
Buses take about 8-12 hours to reach Uyuni while taking the plane will take one hour.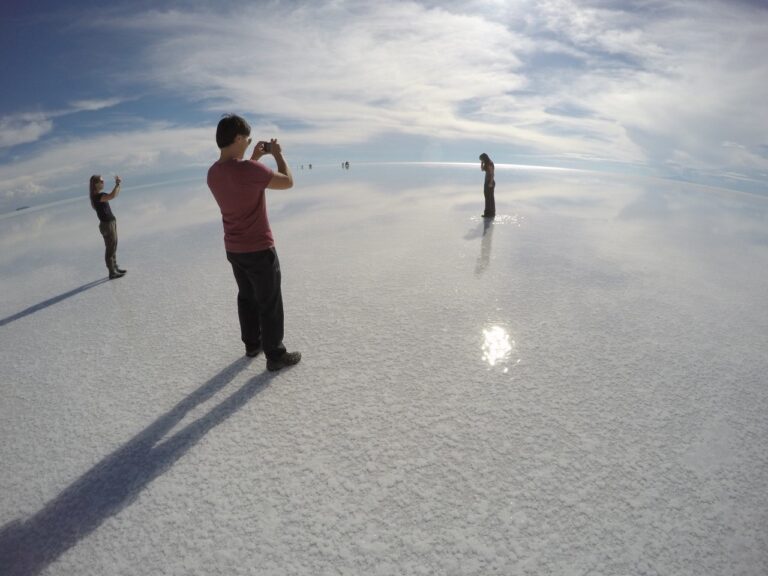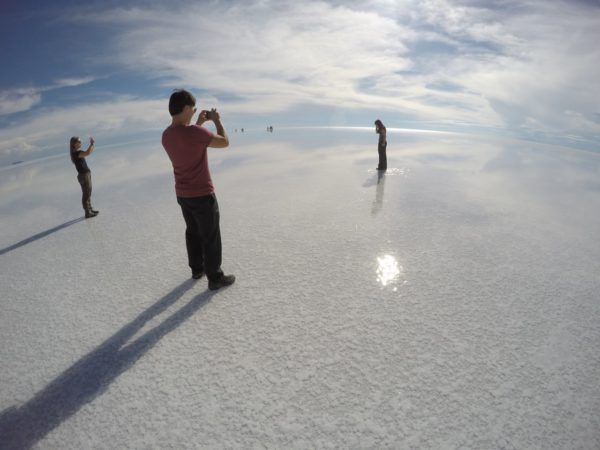 Prices for the buses will vary. They typically cost around $20-$40 while taking the plane with Amaszonas or BoA will cost between $90-$120. I personally took a plane with Amaszonas because I was travelling with my sisters and Karen and they have a strict travel schedule. Taking the bus from La Paz and back would taken two full days.
There are also many tour operators available in Uyuni or from La Paz that can arrange your tour into Salar de Uyuni. I went with a local company that charged $30 USD per person for a one day tour taking us to see both the salt flats without water and the salt flats with a thin film of water for the mirror effect.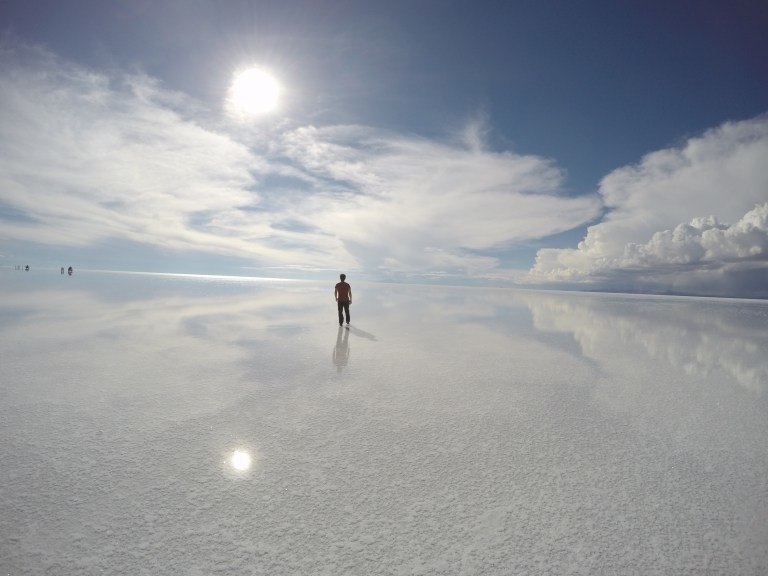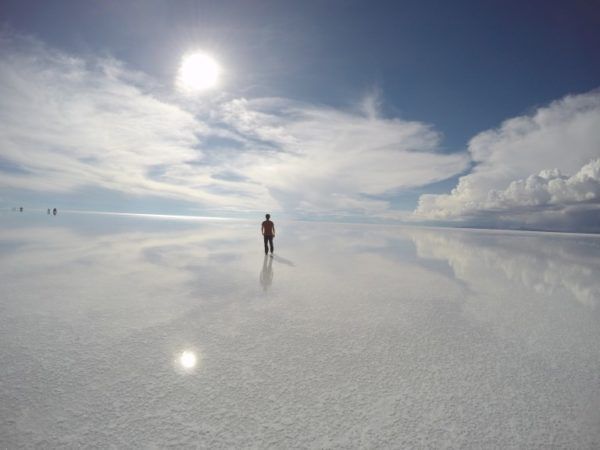 If you'd like, you can also sign up for the 2-3 day Bolivian Salt Flat tour; though, during the months of February to April, some areas may be closed off due to flooding.
Tour prices will also vary on the vehicle quality, tour guide, accommodations and meals. Pick whichever one fits our budget best and just go for it!
It's truly a glorious sight to see the mirror effect so do go see the salt flats between February and April, you won't regret it!
About Kendrick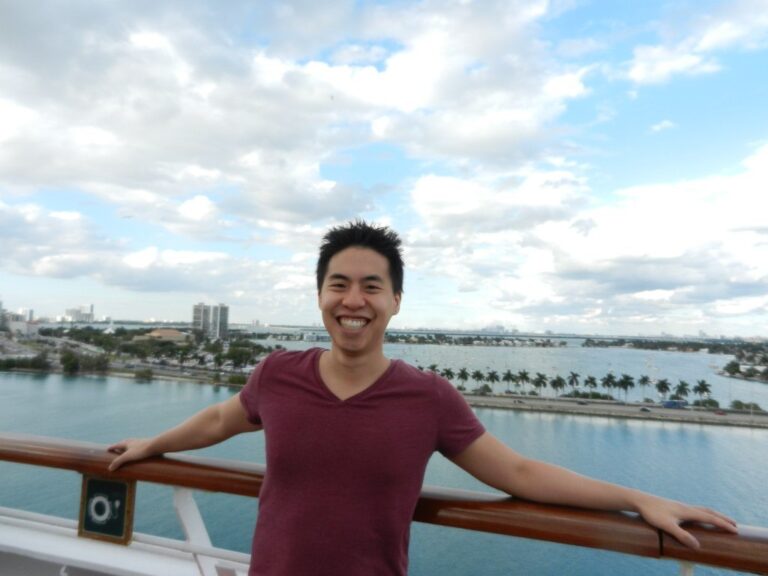 About the Author: Kendrick of Travel and Live Free was a contributing author to share stories from his trip around the world from 2016 to 2017. He now has the goal to visit every country in the world in the next few years.