Published by Kendrick. Last Updated on March 24, 2022.
Disclaimers: Our site uses demographic data, email opt-ins, display advertising, and affiliate links. Please check out our Terms and Conditions for more information. Listed prices and attraction details may have changed since our visit and initial publication.
After completing my Middle Eastern segment, I was sick of being part of tours. Listening to a tour guide speak, taking a few pictures before heading to the next stop is not something I want to do again. I can't stand it any longer!
That's why when Karen and myself planned on going on a Kruger National Park safari, we knew we needed to take matters into our own hands and do a self-driven safari tour as oppose to having someone guide us.
This turned out to be one of the best decisions we have ever made, and has made my time in Kruger National Park my number one favourite during my entire time in South Africa.
Here are the reasons why doing your own self-driven safari in Kruger is the only way to go:
Reason #1: Freedom of movement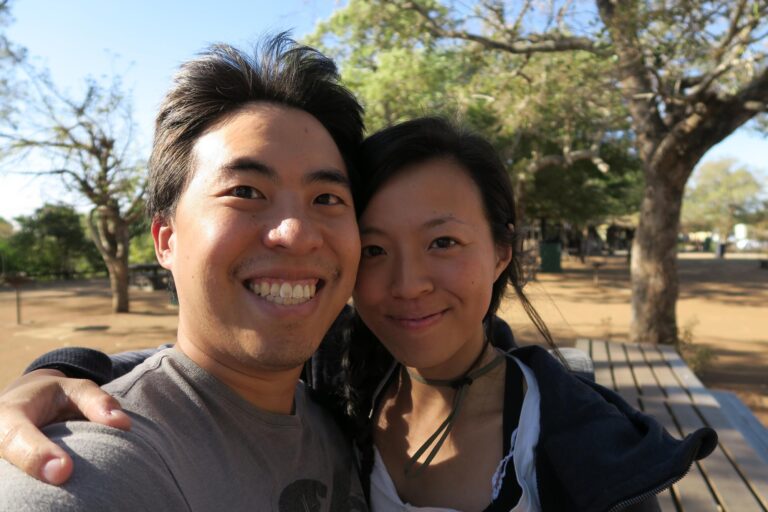 When you're part of a tour, you're on a short leash. This is especially bad if your tour group is slow moving, and you're bored out of your mind. Because we explored Kruger ourselves, we were able to move at our own pace, staying longer at places we liked, and leaving when we felt bored.
Reason #2: Pleasant surprises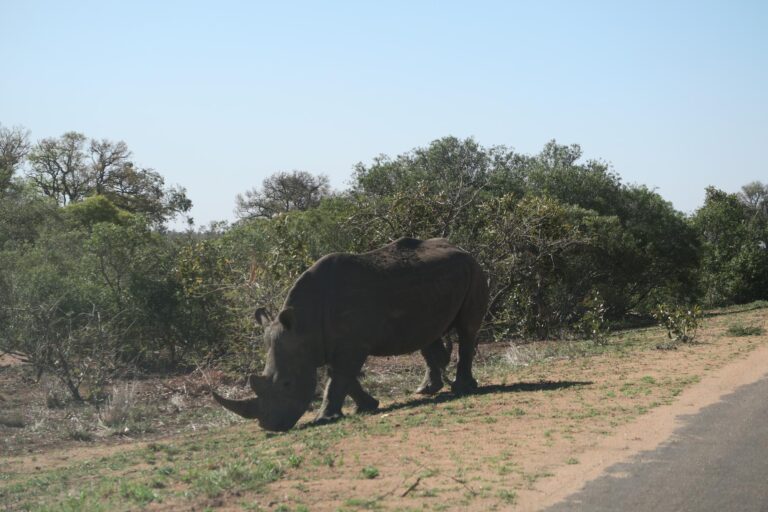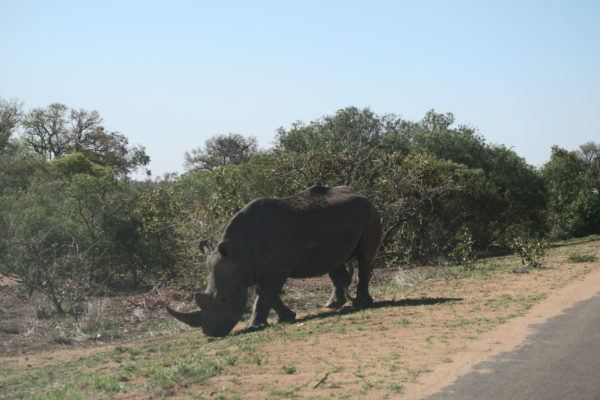 Driving through Kruger is like doing an Easter Egg hunt, but for wildlife! We had so many awesome pleasant surprises when Giraffes would randomly pop out behind trees, or when we stumbled upon open fields full of Zebras, and other wild animals. It was especially cool when we were the only ones there, with no other cars in sight.
Reason #3: Better camera angles
Because we were driving, if we saw an animal we really wanted wanted a picture of, or even just to get a better view, I can simply reposition our rental vehicle to get a better angle. This was especially handy as we managed to get some pretty awesome shots of wild safari animals.
Reason #4: Rest when we wanted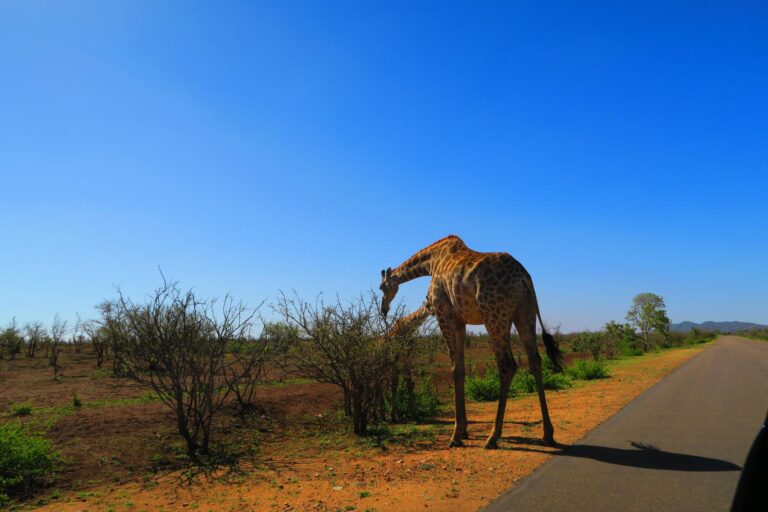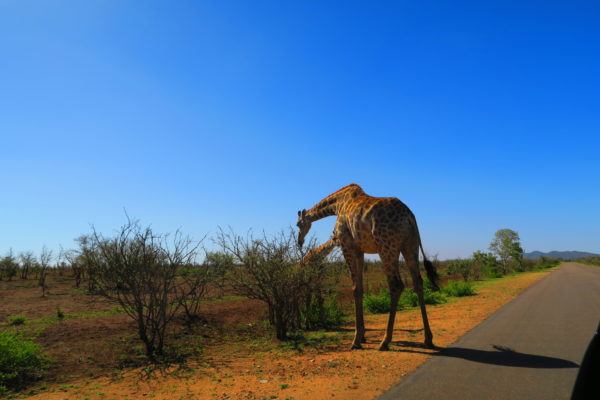 While driving through Kruger, you may get tired and will want to take a break. Driving through the park ourselves gave us the flexibility to visit rest stops to buy a snack, visit the toilet or even just to stretch our legs whenever we felt the need to. Having the ability to take some downtime when we wanted was very helpful.
Reason #5 More budget friendly
Lets face it, joining a safari tour is very expensive. If you are backpacking through South Africa, the last thing you want to do is shell out all your hard earned cash on one activity.
For example, a cheap 3-day Safari tour where you sleep in a tent will set you back at least $381 USD. If you want to stay in a game lodge, you are looking to pay at least $558 USD and that's before tip and entrance fee to Kruger.
By doing the self drive through Kruger, we paid $18.25 USD per person for the entrance fee and $121 USD for a 3 day Hertz car rental. Add in money for gas, and we roughly paid only $100 USD at most, per person for our self-driven tour at Kruger!
By opting to drive to Kruger National Park, you are saving a significant amount of money both on transportation and sight-seeing. This is definitely the better option for budget backpackers.
If you are a budget backpacker, or simply someone travelling on a budget, driving through Kruger National Park is your best bet to save you money, while getting an amazing experience. To this day, it has been my absolute favourite experience during my time in South Africa!
To rent a car in South Africa, click here to find a deal on RentalCars.com!
Keep on reading about Africa! For more, check out Rylei's prophetic visit to a Malawian witch doctor!
About Kendrick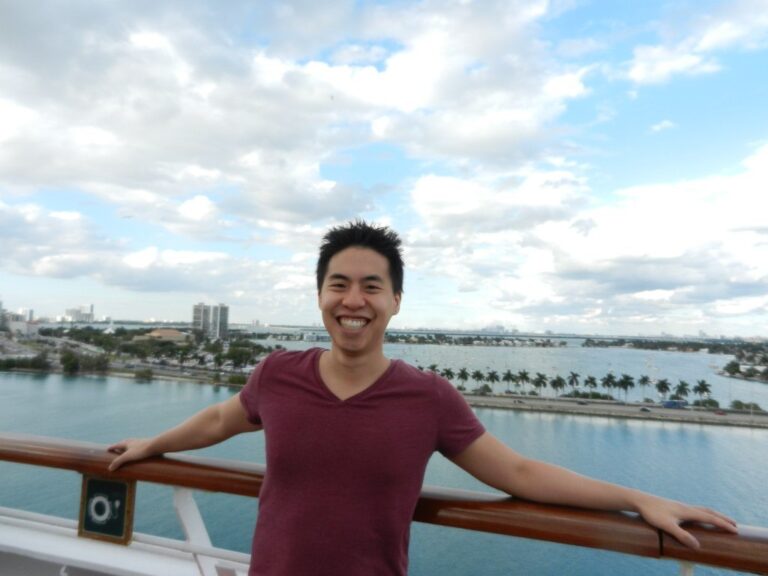 About the Author: Kendrick of Travel and Live Free was a contributing author to share stories from his trip around the world from 2016 to 2017. He now has the goal to visit every country in the world in the next few years.