Published by Jeremy. Last Updated on September 14, 2020.
Disclaimers: This post contains sponsored, advertorial content. Our site uses demographic data, email opt-ins, display advertising, and affiliate links. Please check out our Terms and Conditions. Listed prices may have changed since initial publication.
When you visit a destination, what memories do you walk away with? Are they about the landscape? The food? The people? Or a combination of it all?
During our visit to Kerala in southern India, it was most certainly a mix of everything. But in thinking about it, the human element that tied everything together was a prominent feature in every destination we visited.
When Kerala Tourism reached out and asked if we wanted to be a part of their Human by Nature campaign, to share our experiences with the human side of visiting Kerala's natural wonders, we were in. In thinking back on it, the human element was truly a big part of our trip to the state!
In this one, we wanted to share how the Human by Nature theme played a big part in a few of the destinations we visited.
Exploring the Tea Fields of Munnar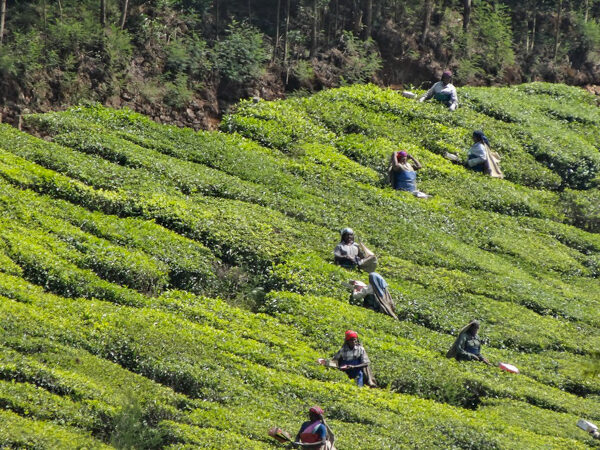 Munnar is located on the eastern edge of Kerala and is a mountainous town that is known for producing tea. Tea fields stretch as far as the eye can see on your journey in, and visitors will do well taking a day trip to the Kolukkumalai tea plantation nearby.
A roughly 3-hour round-trip will get you to what is often considered to be the world's highest tea plantation (with tea growing at elevations over 8,000 feet), and the views of nature can only be described as stunning.
But the human element comes in to play when you make the long journey up the mountain through the tea fields, witnessing the untold number of workers maintaining the trees, picking tea leaves, and most of all stopping to wave or show you the freshly picked tea leaves when they see you pull by for a photo op. This takes an already stunning vista and makes it become truly alive.
Kayaking the Kerala Backwaters in Alleppey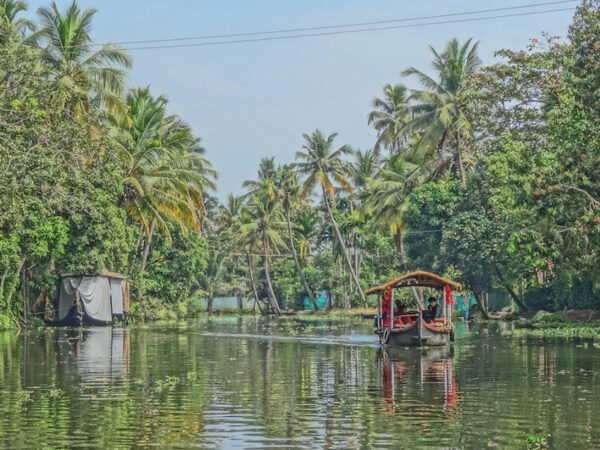 If you have a mental image of the backwaters of Kerala in Alleppey, you think of tree-lined rivers, houseboats, and a slow-moving pace of life. While you can most certainly get a great look at the human element of this beautiful region via a houseboat, a much more intimate look can be enjoyed via kayak- and that is exactly what we did.
Renting a kayak to tour the backwaters of Kerala allows you to explore tiny channels, often not much wider than a kayak length, where you can see life in the region up close- from the farmers working in rice fields, to kids playing cricket, to many houses complete with families rushing outside to wave and say hello as you paddle by.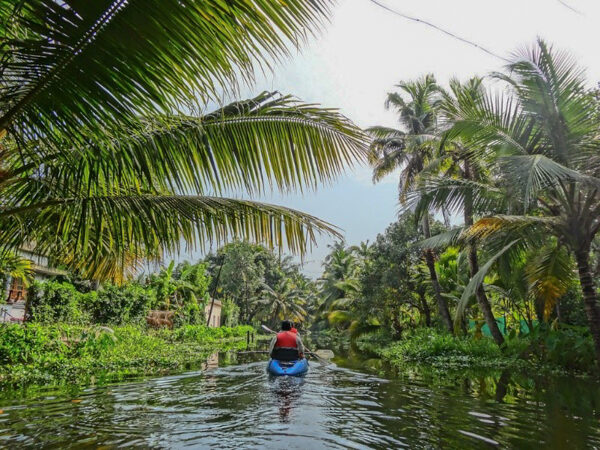 By these standards the main channels of the backwaters are bustling but getting off the standard path lets you catch a glimpse at life in Alleppey you may not otherwise see- once again highlighting Human by Nature around every bend.
Watching the Fishermen in Fort Kochi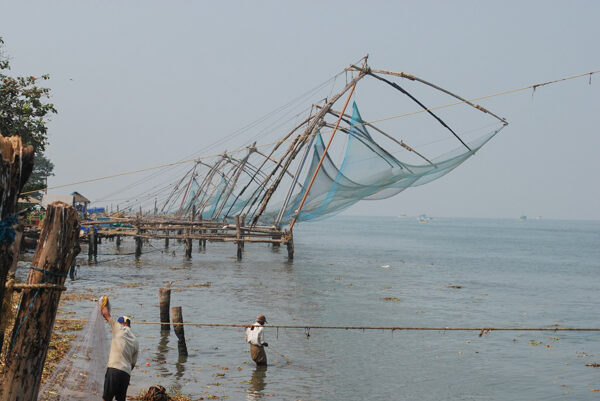 Close your eyes and picture a coastline. What do you expect to see? If it is giant Chinese fishing nets, then odds are good you're thinking of the coastline of Fort Kochi on the western edge of Kerala.
This rigging system is hundreds of years old and can be upwards of 20 meters wide by 10 meters tall and require a half dozen men to operate. The nets are counterbalanced with weights and allows for easier raising and lowering in the sea in the hopes of catching a fish.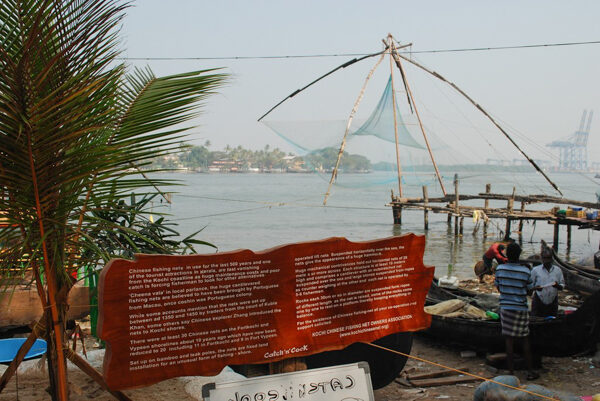 But visitors to this city get more than simply watching the fisherman operate this unique system, as there are many opportunities to take part by learning this ancient method first-hand. This is yet another instance where the human element of travel takes an experience and brings it to a new level.
Human by Nature in Kerala
For more from Kerala Tourism's Human by Nature campaign, check out this short video that highlights the human element from the destinations featured in this article (and more) from the state!
Did you have a Human by Nature experience while traveling in Kerala? Comment below to share!
This post was sponsored by Kerala Tourism.
About Jeremy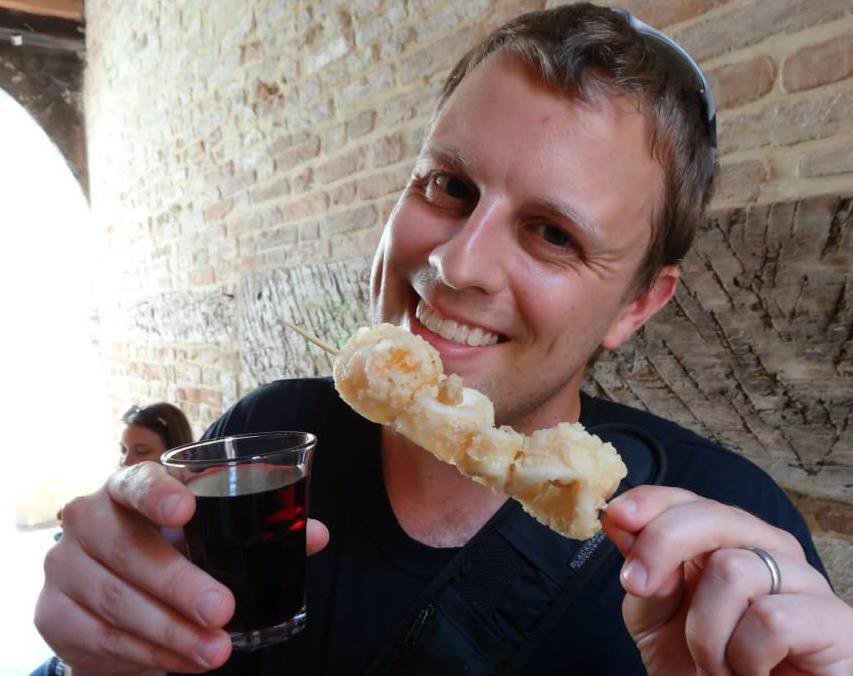 About the Author: Jeremy is a full-time travel writer based in Pittsburgh and primary author of this site. He has been to 70+ countries on five continents and seeks out new food, adventure activities, and off-the-beaten-path experiences wherever he travels.