Last Updated on February 8, 2020 by Jeremy
Disclaimers: Our site uses demographic data, email opt-ins, display advertising, and affiliate links. Please check out our Terms and Conditions for more information. Listed prices and attraction details may have changed since our visit and initial publication.
During our vacation in the Seychelles we used travel rewards points for luxurious stays at many hotels, including the Hilton Northolme Mahe as well as the Hilton Labriz Silhouette Island.
Our adventure began on the island of Mahe where we stayed at the Hilton Northolme, also known as the world's smallest Hilton (by room count).
Where this could be a negative for some hotel chains, Hilton does an exceptional job here with an incredibly intimate property and wonderful amenities!
Hillside vs Oceanfront Villas Aren't Much Different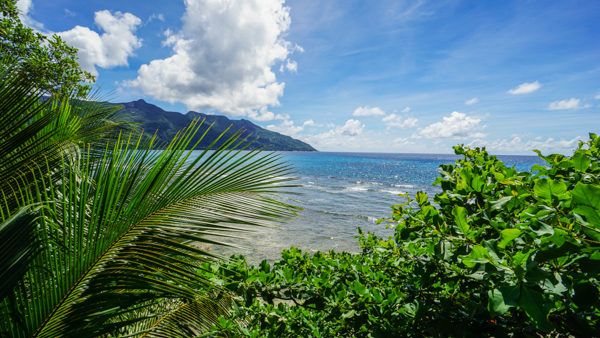 As with most hotels, you often are met with distinctions of hillside rooms vs oceanfront rooms and are left wondering what the differences are.
At the Hilton Northolme, the world's smallest Hilton, there isn't much.  The reason for this is because both types of villas are set on the hillside, with one row being higher in elevation over the second (hillside villa up, oceanfront villa down).
That is about the only distinction that you can make, because the oceanfront villas are still about 20 or 30 feet elevated from the ocean, and our room had a nice amount of foliage out front such that we did not see the beach at all. What we could see, however, was the waves breaking and a bit more of the ocean itself, which we think is probably the biggest distinction between the two room types altogether.
(As for the Ocean View Pool Villas, the most premium rooms on the property, we sadly cannot comment. A few of those may have beach views over the traditional rooms above.)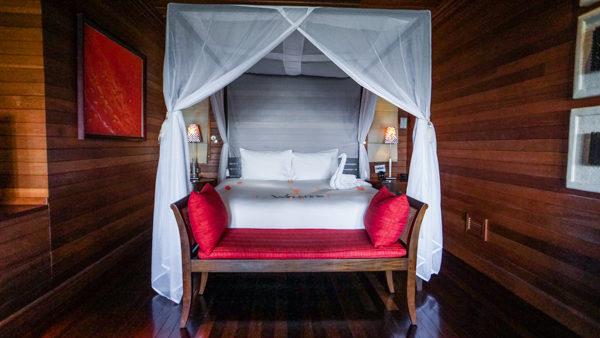 So what is the inside of the villa like? In a word, rustic– in a good way.
The first thing you'll notice is that the wood paneling is ever present, floor to ceiling, and feels much more natural than most villas we have visited in the past. The rooms also boast a fairly open floor plan where the bedroom, living room, and spacious bath area flow from one to the next.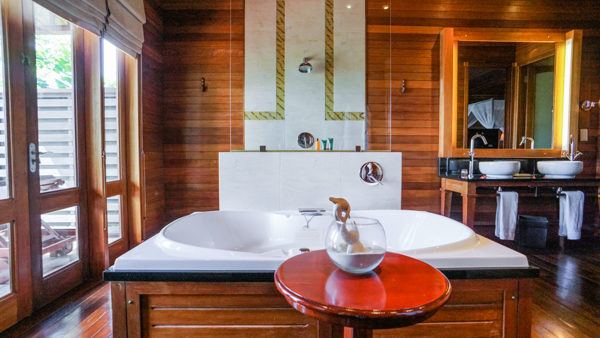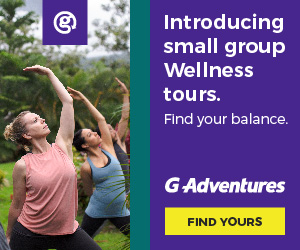 The best part is that both the living room and bathroom have doors exiting out onto your private deck, allowing for the sounds of the ocean to fill your room (or if you're like us, to enjoy the sunset while soaking in the tub with a glass of wine).
Overall, the rooms are quite relaxing and provide for a relatively modest amount of luxury on the island of Mahe.
A Beautiful Resort Property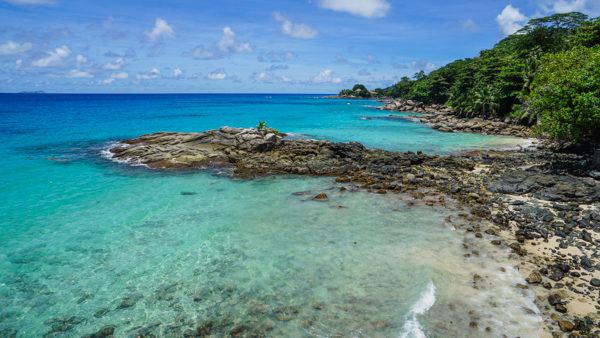 Now that we shared that the oceanfront rooms are not necessarily directly connected to the ocean like you'd traditionally think, we have to answer what is a likely follow up question: so what is the rest of the property like then?
In a word, stunning.
Take the short walk down to the beach in either direction of the property and you'll come to secluded bays that have hidden chairs or hammocks, free accessories to use in the water (like a kayak), and more- all likely with a few guests if any around as far as you can see.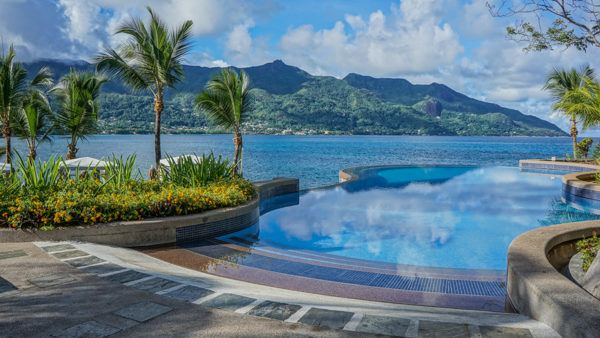 At the main lodge on the property is a gorgeous infinity pool that has a stunning vista over the beach below and Bel Ombre and Beau Vallon across Beau Vallon Bay.
Even better? This one is west facing so it is a divine spot to be at during sunset!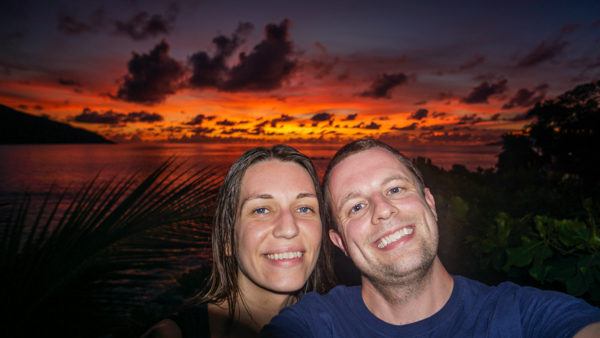 The hotel also features several dining options that we missed out on outside of breakfast as they were a bit out of our price range compared to what restaurants nearby were offering.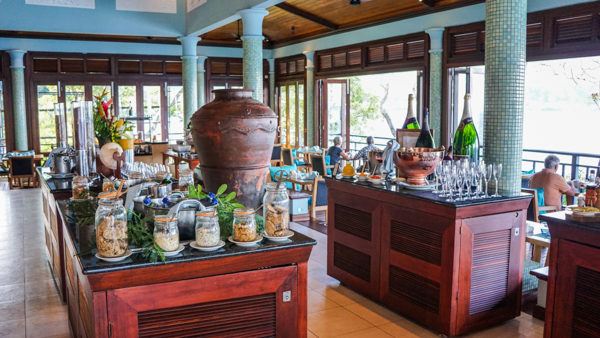 But if you have status and can enjoy the breakfast buffet, please do so. This one offers an array of food including local Creole dishes, many smoked fish options, a fresh juice bar (with a DIY juicer), as well as a bellini and mimosa bar for good measure.
If loading up on good food is something you seek before going out and exploring, the breakfast buffet at the Hilton Northolme wont let you down.
The Diamond Member Perks Kept Coming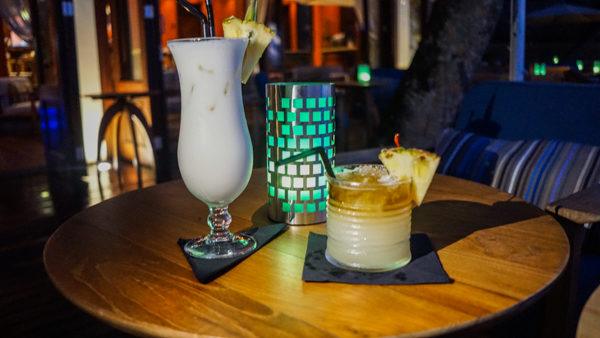 As soon as we arrived to the Hilton Northolme, the front desk manager was extremely apologetic.
Not because our room wasn't ready (it was being prepared as we spoke), not because we weren't getting an upgrade (we did), but because the property did not have an executive lounge to offer us an evening cocktail hour.
Weird, but okay. We didn't fly literally halfway around the world for a happy hour, and over the course of our three day stay the property more than made up for it.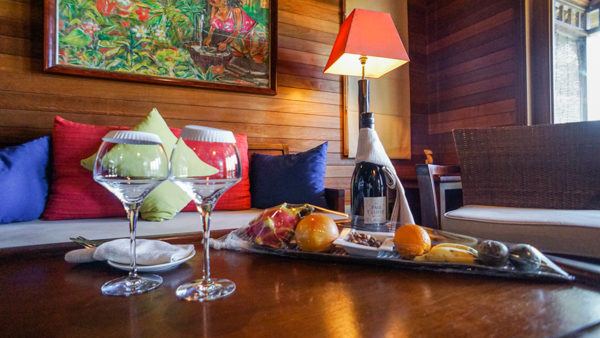 At check-in we were given vouchers for complimentary drinks from the bar for a de-facto happy hour.
Later in the day when we returned to our room after a morning excursion, we also were given a bottle of wine and a massive fruit and dessert tray.
The next day we were given a complimentary souvenir bar of soap, as well as an offer for a discount at the spa.
Suffice it to say, all of the attention we received made us have to ask the question of "executive what?" by the time we left- it was just that good.
When it comes down to it, the Hilton Northolme on Mahe was a lovely stay from start to finish. The size of the resort led to a really nice ambiance that you don't get anywhere, and overall is a property we'd gladly return to again if we ever make it back to the Seychelles!
To book your room at the Hilton Northolme on Mahe, click here.
About Jeremy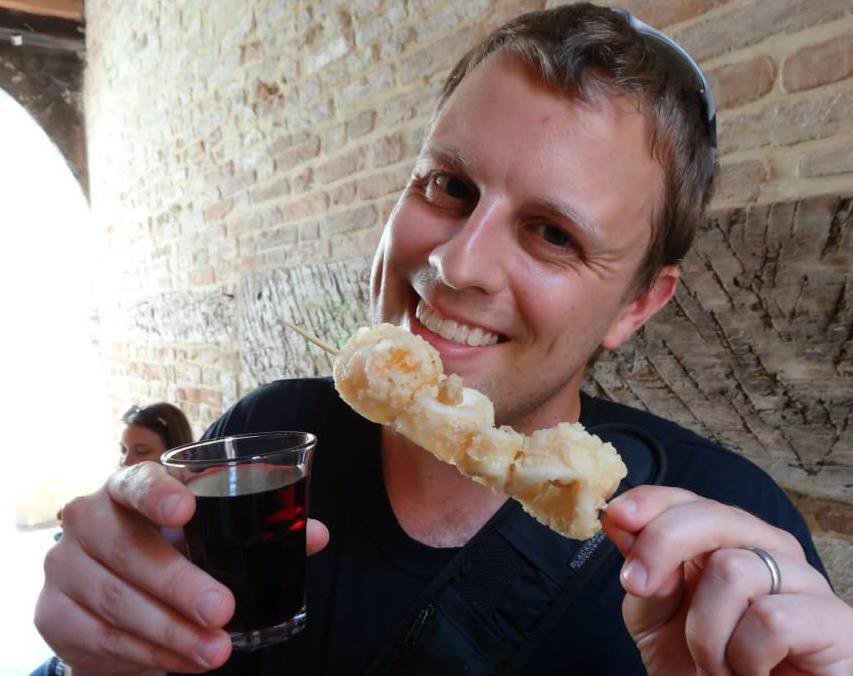 About the Author: Jeremy is a full-time travel writer based in Pittsburgh and primary author of this site. He has been to 70+ countries on five continents and seeks out new food, adventure activities, and off-the-beaten-path experiences wherever he travels.