Last Updated on February 7, 2021 by Jeremy
Disclaimers: Our site uses demographic data, email opt-ins, display advertising, and affiliate links. Please check out our Terms and Conditions for more information. Listed prices and attraction details may have changed since our visit and initial publication.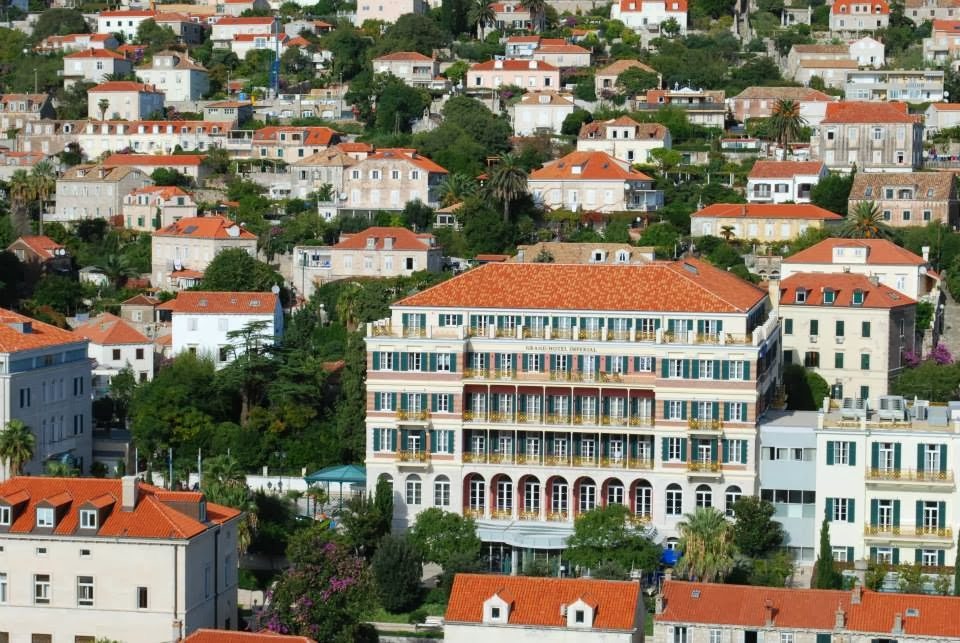 It should be no surprise when we say we love our credit cards. As an American it is incredibly easy to get some truly amazing perks just for opening a particular card and (sometimes) meeting a minimum spending requirement.
If you have been following us for a while, you may already know about how we opened credit cards to travel and have been following along with our updates on how we've been doing. Since opening our first set of cards about a year and a half ago, we decided to open a few more.  As we were doing pretty good on our airline points, our attention shifted to hotel points to allow us to have a nice stay in a few places around the world.
Our company of choice? Hilton.  Our goal?  10-12 nights at any resort on the planet.
The first redemption was a doozy.
The Cards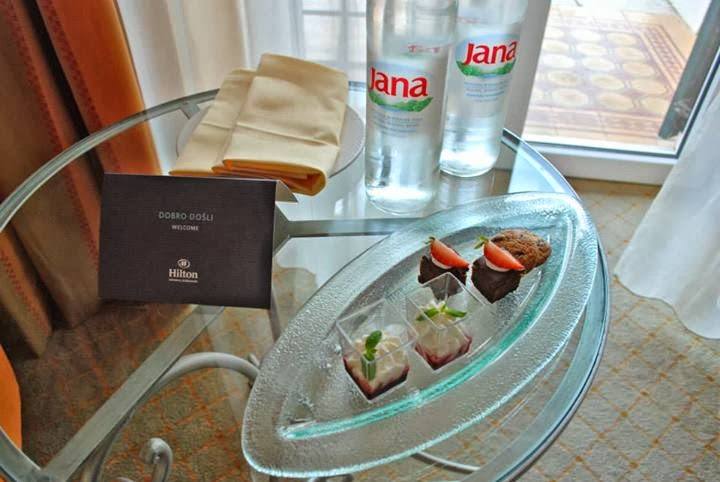 We each opened two travel rewards credit cards for our Hilton points run, and did it almost at the last minute just because a few promotions caught our eye.
The first card was the American Express Hilton card, which gave us between 40,000 and 60,000 points after meeting the minimum spend requirement.  At no annual fee, it is like giving each of us one to two free nights anywhere we wanted.  The second card we opened; however, was a force to be reckoned with.  The Citi Bank Hilton Visa gives two free weekend nights at any Hilton property on the planet after meeting the minimum spending limit.
Any property in the world, without restrictions.
As if that isn't enough, the card comes with Gold status which gives you free internet, free breakfast, and an upgrade to the next best available room upon check-in if available. For the $95/year fee, I'd gladly pay for that out of pocket.
Within the first 4 months of having these cards, Angie and I gathered around 200,000 points and 4 free weekend nights anywhere in the world without going out of our way in our spending. For most properties this meant about 9 nights anywhere we wanted in the world, so the annual fees already paid for themselves several times over.
Redemption #1 – The Hilton Imperial Dubrovnik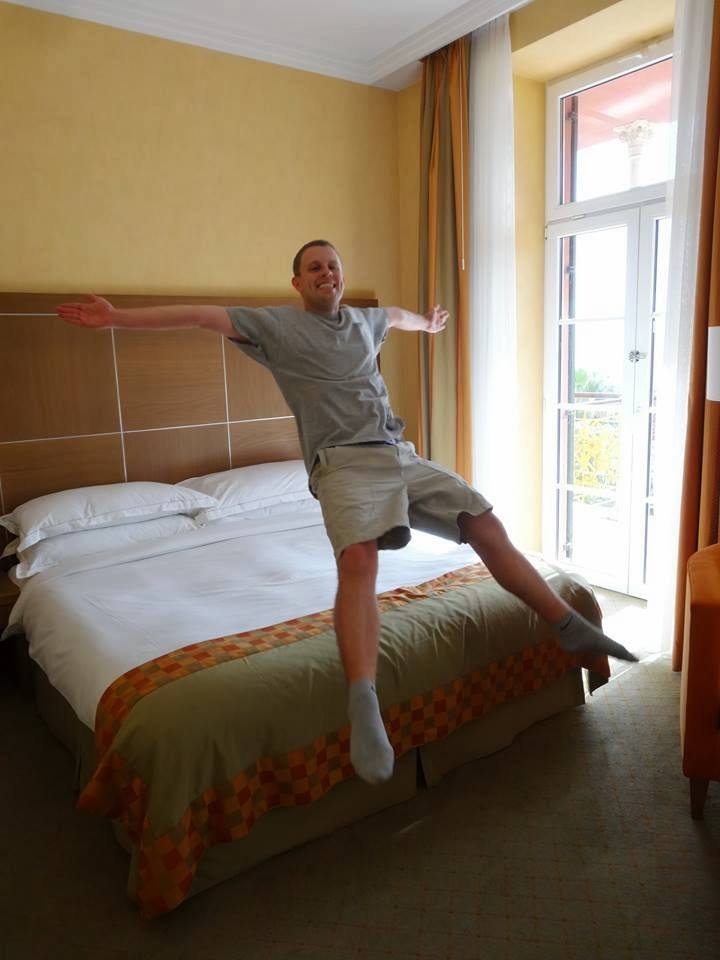 At Angie's suggestion, we picked our first redemption spot in Europe at the beautiful Croatian city of Dubrovnik.   We happened to be in Dubrovnik over a weekend, so we used two of our weekend certificates and 40,000 points to stay for 3 nights.
But that almost didn't happen.
For us, we have a number of factors that go into picking a redemption spot when it comes to our hotel points:
A good location – This one was located within just 100 feet of the main gate of Dubrovnik.
Offsetting our base costs – Rooms in Dubrovnik would easily be $40/night if not more for a private with good location, and another $10/day for breakfast.
A value worth our points – 40,000 points is a mid-level class in the Hilton chain, although the Imperial Dubrovnik is Class 8 out of 9 categories.
My biggest concern with using the weekend certificates at this particular hotel was that the base point category was only 40,000.  As other hotels in the chain can go for up to double that, we were redeeming our all-access ticket for points we could have easily covered ourselves.

The one problem we had was that our 1.5 year long trip doesn't go to any of the destinations that require the biggest points spending, so we relented.
The $300/night room was ours and, as expected, upon our arrival we were upgraded to a $500/night City and Ocean View room in one of the top spots of the building.
Overall value: $1,500.
The Room Was Heavenly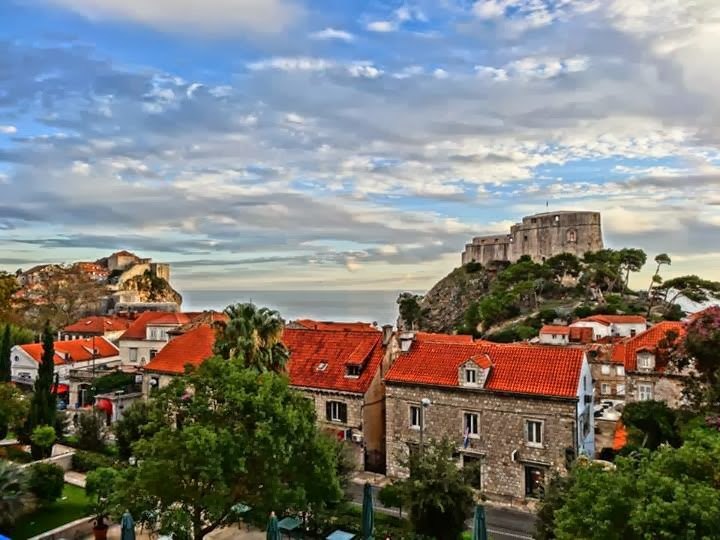 To be honest, the room at the Hilton Imperial Dubrovnik was much like others in the Hilton chain.   The king sized bed was nice, the pillows were amazing, and the square footage was no different than any other Hilton hotel I've stayed at in the past.  The bathroom was standard, and the amenities were what you would expect from such a hotel chain, complete with bathrobe and toiletries.
But for us, travelers who have been on the road for 130+ days in dorms, private apartments, and budget hotels, this is a true luxury.
There was; however, one difference – the view!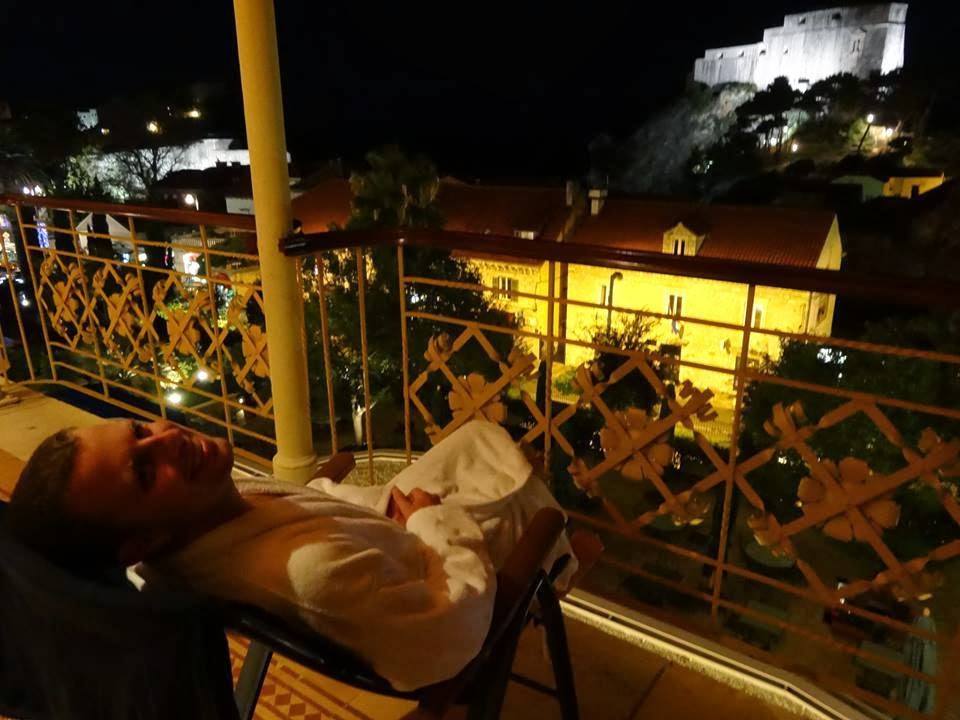 The Executive King rooms at the Hilton Imperial Dubrovnik come with a large walk out balcony that overlooks the fortresses and old town of Dubrovnik.   Since you are within just a few hundred feet of both, the view is the best in town.
I could get used to this.
But The Executive Lounge Is Something Else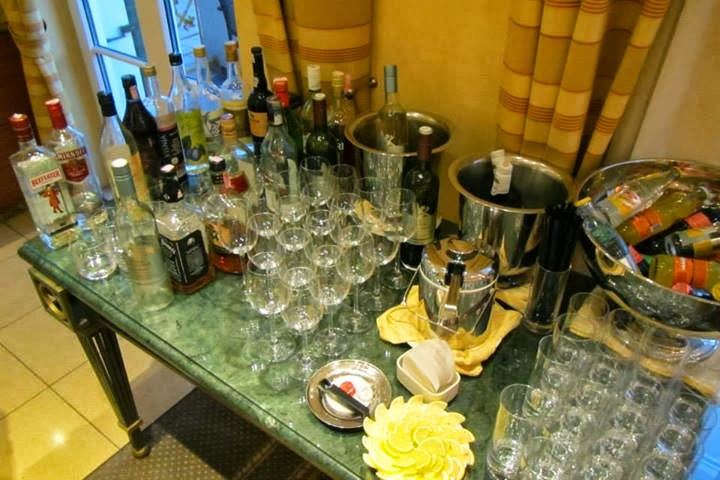 Since we were upgraded to the Executive King room, something almost expected with Gold status, we had access to the business lounge whenever we wanted as well as free breakfast in the mornings.
Breakfasts consist of a selection of cold dishes (cereal, yogurt, fruits, ham, cheese, etc) and hot dishes (bacon, eggs, tomatoes, and sausage) as well as coffee and fresh squeezed juices.   All delicious, although I wish would have been changed during the course of our stay as we had the same breakfast every day.
During the afternoons and early evenings there were always fresh fruits, finger food, and drinks available with compliments of the hotel.   But when happy hour rolled around, it was the best place in Dubrovnik.
In the evenings the lounge turns into a self pour bar with about two dozen liquors, wines, beers, and mixers; as well as small plates of tapas that would shame many eateries that call themselves as such.   There were no charges, no questions, and only an encouraging attendant who would periodically pour shots for everyone and announce a "last call to take one for the road" before shutting down at 8:30 pm each night.
As the food was plentiful, liquor abundant, and all free, I'd be lying if I said we didn't gorge ourselves silly to the point of not needing dinner two of the three nights during our stay. 
Add another $80 or so on to our savings.
Overall, I"m really happy we chose the Hilton Imperial Dubrovnik as one of our stays for our credit card rewards redemption.  We saved several hundred dollars in base cost (about $300 in my estimate), got a value that exceeded well over $1,600, and had three days of pure luxury in one of Eastern Europe's more expensive cities.
But with two weekend night certificates and over 160,000 points left, we still have a few more luxurious stays to enjoy. For our next stop, we're looking at Dubai.
Considering staying at the Hilton Imperial Dubrovnik? Reserve your room at the Hilton Dubrovnik today!
Looking for more Hilton hotel reviews? Click the previous link to check out our database of everyone we've stayed in so far!
Do you collect credit card rewards points to travel?  What are your favorite brands and your best use of the points so far?  We're up to nearly $10,000 in free travel and have barely used 1/3 of our points, so stick around and see what other adventures we can get ourselves into!
Book a Train Ticket in Europe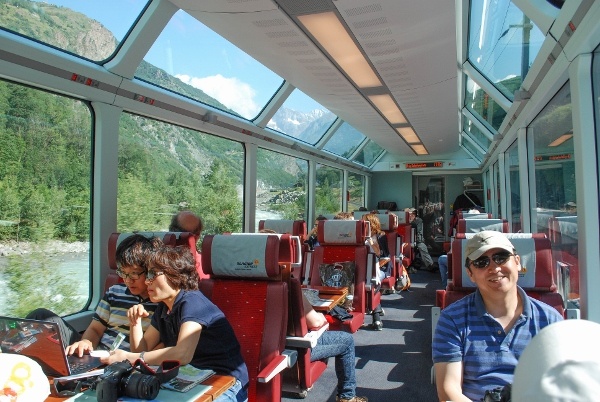 Want to learn more? Check out our Omio review!
About Jeremy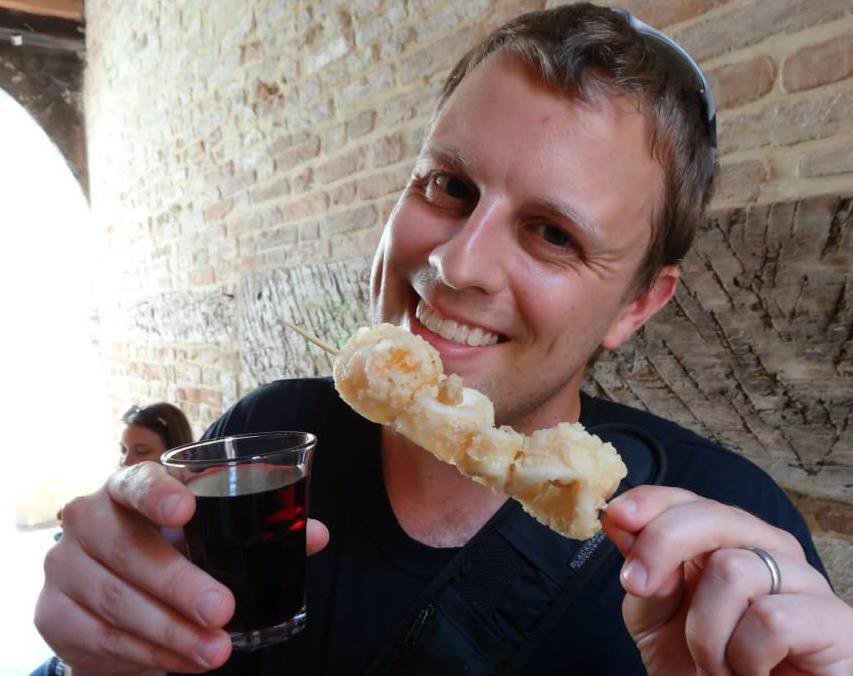 About the Author: Jeremy is a full-time travel writer based in Pittsburgh and primary author of this site. He has been to 70+ countries on five continents and seeks out new food, adventure activities, and off-the-beaten-path experiences wherever he travels.