Published by Jeremy. Last Updated on September 14, 2020.
Disclaimers: Our site uses demographic data, email opt-ins, display advertising, and affiliate links. Please check out our Terms and Conditions for more information. Listed prices and attraction details may have changed since our visit and initial publication.
While we are normally independent travelers, sometimes there are destinations that we want to visit that are not as easy to travel solo. Sometimes this is a time issue, and others it is logistical in nature.
In these cases, we look towards guided tours as an option to relinquish some of the travel responsibilities onto others who are much more qualified to get us to cool destinations in the amount of time we have available.
One company we have used in the past is G Adventures. The first time I went on a solo trip on the Egypt and Jordan Adventure (partly due to travel logistics, and partly due to my limited time). The second time Angie and I went on the Cape Town to Victoria Falls overland safari tour in order to hit South Africa, Namibia, Botswana, and Zambia (we selected this one purely for logistical reasons and a great sale price).
The Middle East tour is something that I have often called the perfect tour. From the price, itinerary, to the guide, everything was perfect. Our overland Africa safari, not so much. In this one, I wanted to break down my experience on these two tours and share some things to keep in mind when booking a G Adventures tour for your own trip.
Cape Town to Victoria Falls – A Poor Guide Experience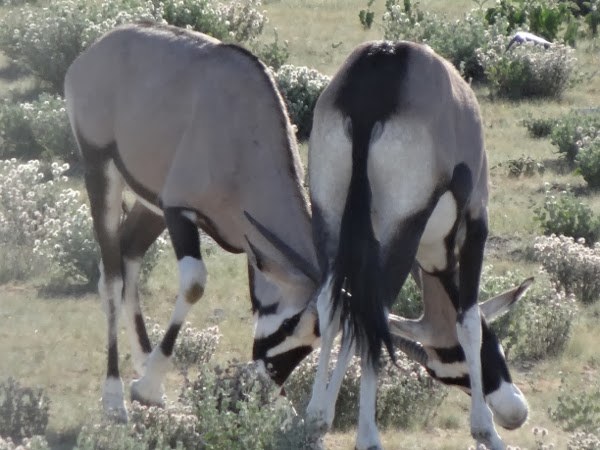 Our Cape Town to Victoria Falls trip was a nearly three-week participation camping safari that hit four countries in southern Africa. We opted for the tour partly for the itinerary, and partly because we found a discount in a flash sale and jumped on it to see as much of Africa as cheaply as possible.
This led us to the participation camping route, which you can read about more at the previous link, where we were intimately involved in our camping structure each day.
For the price, the participation component was easy enough to deal with and worth it to get the price low enough to meet our budget (even if others in our group didn't put in their fair share- the worst part). Getting to see the beautiful landscapes and wildlife of southern Africa was truly fantastic. But where this tour fell apart for us was, apart from some group dynamic issues that could happen to any trip, was the guide.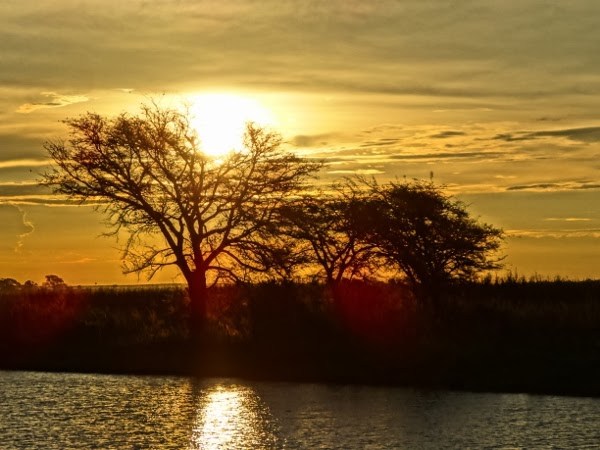 Things started innocently enough with rather small issues that we'd normally forget about in a few hours. Events like being asked for money for a "free" shuttle or a transfer that we thought should've been included in the tour. Or, on some days when lunch was included, we were handed $3 each to shop at a grocery store (which hardly buys a meal for an individual but could've been put to great use for a group meal).
These are things we can get over in the big picture.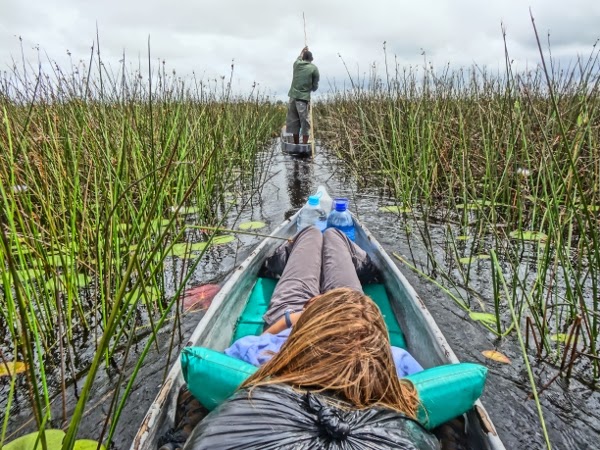 What made matters worse was that by the end of the trip our guide completely started to ignore dietary restrictions (such as Angie's tree nut allergy or another guest's gluten intolerance that we were assured would be accommodated at the start of the trip). When bringing this up, the guide shrugged it off and said "there is other food to eat" and ignored our concern completely. The other food was bread and jam, and all of the plates and utensils were washed in a communal sink by fellow travelers- not something we needed to worry about when hundreds of miles away from any city.
By the end of the tour, it felt like the guide stopped caring at all over a number of issues. We had many days where we received no information for hours on end, and when we did receive destination information he would chide people who were not there and refused to repeat himself when asked clarification questions (except for those members of the group he was friends with- namely the single women).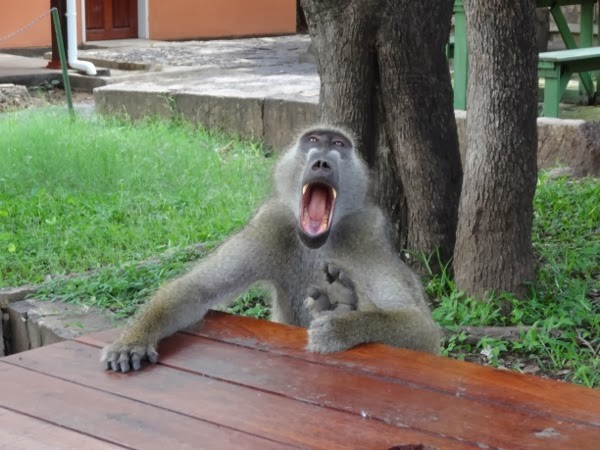 How we got there on this particular tour, I still have no idea. (And, to be fair, our guide was actually quite personable at times on non-tour related topics, was a fantastic cook when we were actually given included meals, and would've been a lot of fun as a driver- whereas, ironically, our driver would've made for an amazing guide.)
We'll be the first to admit that a four-country overland tour in Africa for three weeks is a stressful trip in its own right. There is a lot of time in the overland vehicle, and even more time doing, well, nothing. So adding in a poor guide onto an already intense trip made us more than happy for it all to be over and leave- despite the fact that Africa was amazing to see.
The Deadvlei, Dune 45, Etosha National Park, the Okavango Delta, and Victoria Falls are truly gorgeous places that we would never have seen had we not taken the tour, and even though our guide let us down, we have great memories of the destination itself. While I know that G Adventures did their best to help with some of the concerns we had mid-tour, sometimes a bad guide can happen. For us, it did. (Sadly, even years later I still have no idea what happened to the guide after our tour.)
Now, before you walk away from this post with an unpleasant taste, we're going to offer a look into another tour I took solo, The Egypt and Jordan Adventure, which is to this day what I'd call the perfect tour.
Egypt and Jordan Adventure – The Perfect G Adventures Tour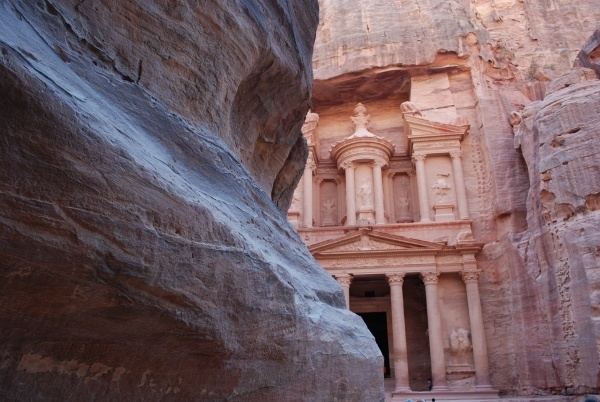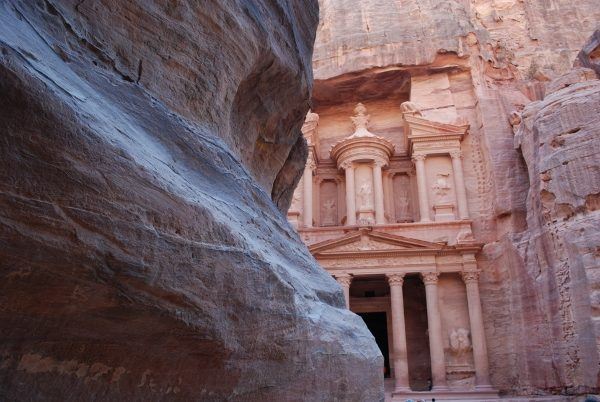 In 2009 I took a trip with G Adventures (which was then known as GAP Adventures) to Egypt and Jordan, and was a night and day difference from the above.
The tour had a nice balance of exploration, transit, comfort, and roughing it when camping in the desert. Every day was paced out wonderfully, be it from the long journey to Abu Simbel (extra excursion), climbing Mount Sinai (now often skipped on tours due to safety concerns, sadly), a monster day exploring Petra, and more. I look back on all of these experiences as some of my very favorites not just on this trip, but of any place I've ever been to.
In contrast to the Africa tour, our two guides did a wonderful job conveying all the information we needed for the tours and optional dinners. Whenever something was scheduled, it happened, and they even went out of their way to ensure we were taken care of on days that were exceptionally long or out of the standard itinerary. To say that they were always one step ahead of us is an understatement, and that is truly saying something.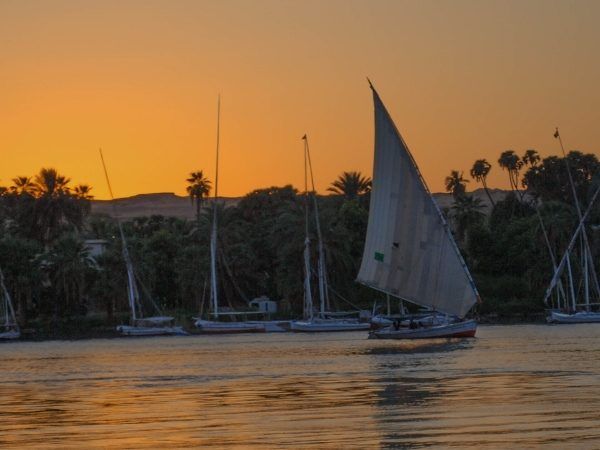 In fact, when I got near heat stroke one day and had to go back to the hotel from a group dinner (because I was smart and went in August), our guide put me in a taxi, paid for it himself, and really went out of his way to make sure I was getting cared for. Paying him back wasn't even an option, and I was getting the feeling he would've done this for anyone in the group- not just me.
The point that we had two guides was an interesting one for this tour because the Egypt and Jordan trip really was like two trips back-to-back- one in Egypt and one in Jordan. Our Egyptian guide did not cross the border with us, and instead a second guide was waiting at customs for us to start a seamless transition into the second part of our trip.
Both of our guides were almost flawless in their execution, and even over a decade later I still attest that they helped make the tour about as perfect as a guided tour can be.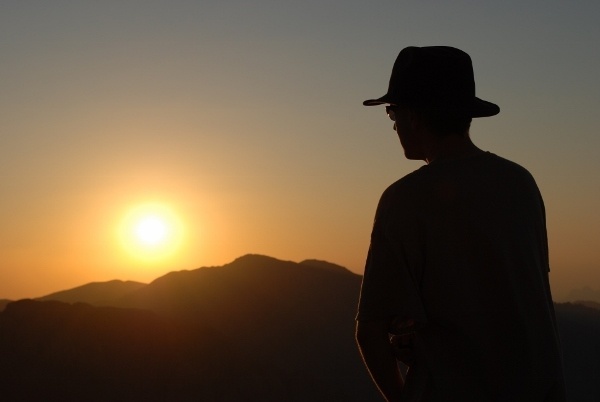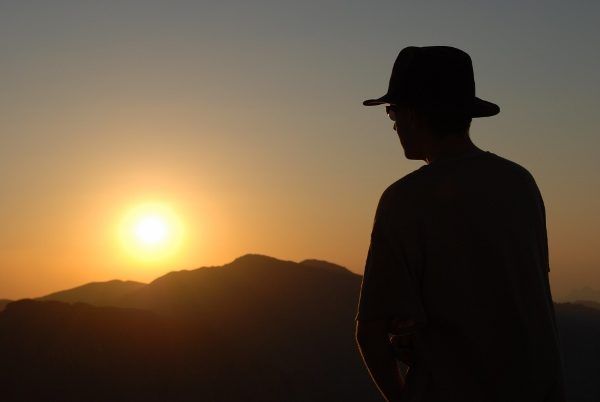 The On the Ground Team Makes Your G Adventures Trip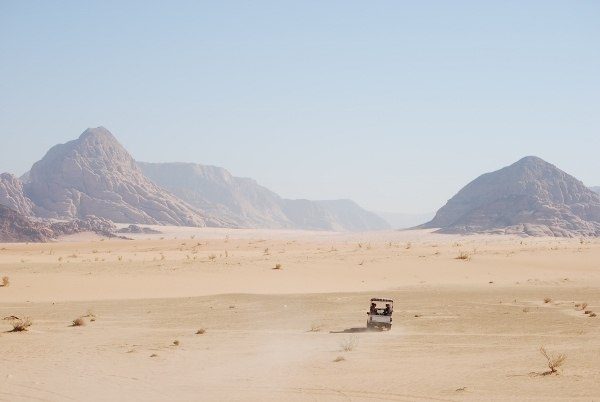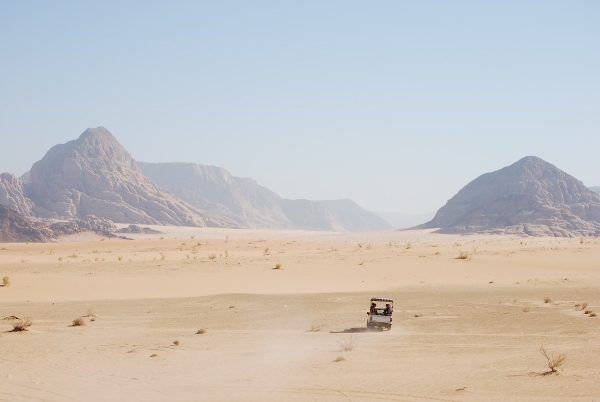 At the end of the day, as much as the itinerary of a G Adventures trip draws you into booking, what has the biggest impact on your experience is the team on the ground.
Our experiences in Egypt & Jordan and the overland safari in southern Africa highlights this to us perfectly.
Even when factoring in that one tour (Egypt and Jordan) allowed for more exploration and the other (Africa safari) was more travel-oriented due to larger distances, we got to take a look at two kinds of guides and how their implementation of the published itineraries really influences the trip dynamic.
This is why those who are looking at taking tours from companies like G Adventures should look at reviews of the tour dynamics just as much as the itineraries themselves.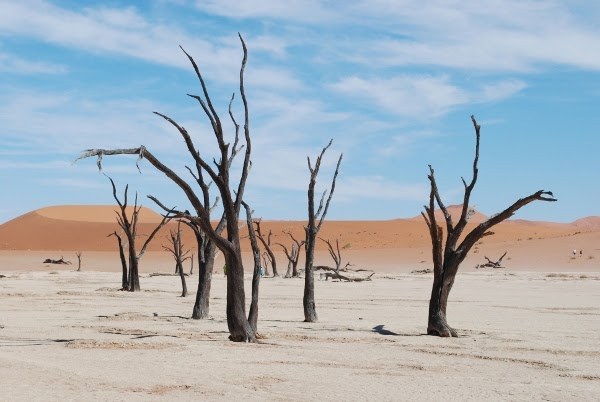 We know that this will vary from region to region as much as it does guide to guide, but as G Adventures sources some tours from 3rd parties in various destinations, reading on the ground reviews can give you a really good feel on some of the more important dynamics that rank just as high as the itinerary itself. (Sometimes this is easier said than done depending on the itinerary.)
For us, in southern Africa, this was not so great. But in Egypt and Jordan it was perfect. While we could do Egypt and Jordan solo now being more seasoned travelers compared to what I was in 2009, I'd be tempted on doing the same exact tour all over again. It was just that good.
Despite the Africa Experience, We Are Still Fans of G Adventures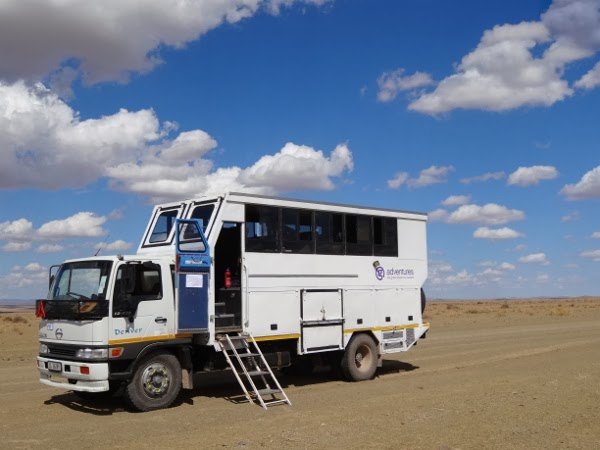 In the end, we have to take a look at an important question that was asked of us well after we published our original piece, and that is "would you book with G Adventures again?" The answer is yes (even if that 'yes' took quite some time for us to get to).
When it comes down to it, G Adventures is a great company that has a strong focus in promoting unique itineraries and responsible travel all over the world. We've been fortunate enough to see this first hand on tours and also through talks by the founder at various conferences.
As they source some tours from 3rd parties and brand them as G Adventures, you can expect the bar to be a bit higher than trying out an independent 3rd party on your own. Sorting through these and creating custom itineraries to be branded as a G Adventures trip is, after all, what they do best.
But, at the end of the day, that means they work with an untold number of outlets all over the world on a daily basis. Africa just seemed to be the place where it wasn't working the way we thought it should, on our itinerary specifically, and it broke down.
We stand by our thoughts on this one 100%, but it is also worth keeping in mind our tour was in 2014 as well and things can, and do, frequently change.
Knowing G Adventures, they probably have. This is simply where our experience ends.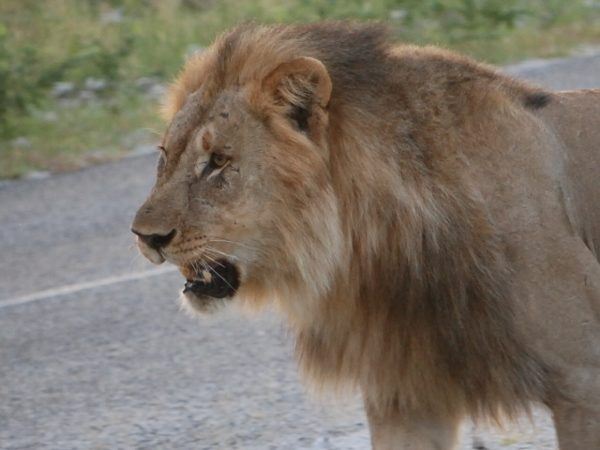 Now that some years have passed, if someone asks us about taking an Africa safari, we emphatically say "cover shorter distances and hire a private guide if you can afford it." But if someone asks me about Egypt and Jordan, I immediately go to the Egypt and Jordan Adventure as the gold standard in tours.
So our recommendation, in the end, is not to tell you to avoid G Adventures (even in Africa), but to take a more discerning look at the specific tour and/or and see if you can find any on the ground reports from any given itinerary.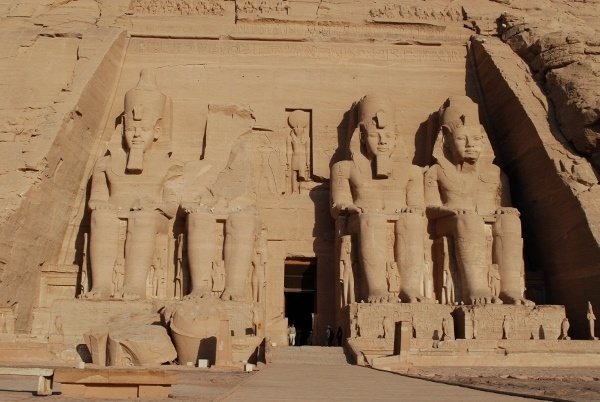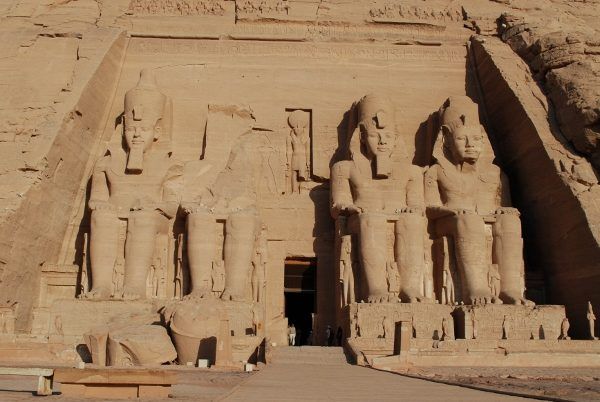 We believe G Adventures does try and set the bar high for all their tours, but at the end of the day, each locality will produce different experiences. Your itinerary rests on the people on the ground in your destination, and in many cases is something worth considering for all tour operators– not just G Adventures.
Keep that in mind when reading reviews, even our own reviews above, and you'll be much further ahead in making an informed decision on whether or not to buy a tour. It took us many years to come to this conclusion, and it is perhaps our most important revelation yet.
Looking to take a tour with G Adventures? Click here to search for a great itinerary!
For frequently asked questions about G Adventures, check out the following!
Where does G Adventures operate?
G Adventures is an adventure travel company that offers tours on all seven continents.
Who is best suited for a G Adventures tour?
G Adventures is open for everyone with an adventurous spirit. Solo travelers must be 18 and children traveling with a parent must be 12 or older. Special tours exist for dedicated age groups as well.
How many people are on a G Adventures tour?
Most G Adventures tours are capped at 15 people, with the average at around 10 per trip. This could vary based on itinerary.
About Jeremy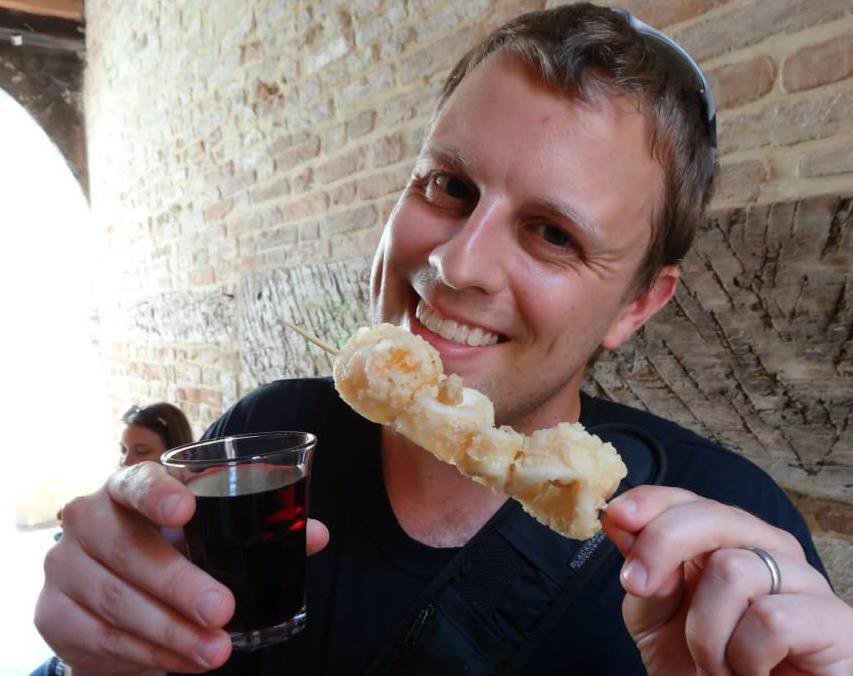 About the Author: Jeremy is a full-time travel writer based in Pittsburgh and primary author of this site. He has been to 70+ countries on five continents and seeks out new food, adventure activities, and off-the-beaten-path experiences wherever he travels.