Last Updated on September 8, 2020 by Jeremy
Disclaimers: Our site uses demographic data, email opt-ins, display advertising, and affiliate links. Please check out our Terms and Conditions for more information. Listed prices and attraction details may have changed since our visit and initial publication.
It shouldn't be a surprise to most here that I work- a lot. Between my day job, blogging on lunch, and even more blogging on night and weekends I tend to sit in front of a computer for, well, at least 12 hours a day during the week and about four or five hours a day on weekends.
Needless to say, that doesn't leave a lot of time for working out.
When I traveled full-time this wasn't a problem. I was out walking most of the time (not blogging) and continually walking five to 15 miles per day made sure that I dropped anywhere from 10-15 pounds on each long-term trip (and that was with drinking and eating whatever I wanted). As soon as I got home from both trips that weight came back on, and in being so exhausted from working so much I never really got into the habit of working out.
That is, until I bought a desk cycle.
The DeskCycle for Your Favorite Activity All Day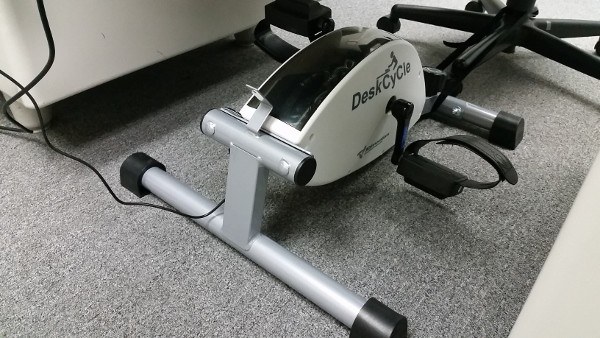 If I had to pick one activity that I like to do that would constitute "working out" (something I avoid like the plague), it would most certainly be biking. Nothing beats going out for a long ride and taking in the scenery of a gorgeous trail or new city.
The problem with biking at home is that you have to do some of the following to make it happen:
Own a bike (I don't)
Rent a bike (with the best rate near us being $4/hr)
Wait for good weather (good luck with that)
Have a gym membership to ride a stationary bike (nope)
Be in the mood to work out (see rant about working out above)
If my sarcastic side-dialogue wasn't enough of a giveaway, you can tell that I'm not really a fan of any of those ideas. So aside from renting a bike periodically from our nearby bike rental in Pittsburgh, I wouldn't do much biking.
Enter the Desk Cycle
This all changed when I bought a desk cycle, an odd-but-genius concept that would have my coworkers both harassing me and saying it is a great idea (my brother did the same when I told him my plan to buy one, and ended up going out and getting one before me!).
How does it work? Well a desk bike is like a stationary bike you would have at a gym, except that instead of being a monstrous machine it is a compact kit that will fit underneath your desk. Think of it as a weighted base with pedals and a tensioning system- with your office chair and desktop combining to be the remainder of the bike.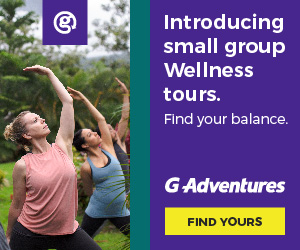 After a few minutes of set-up with the included tools, I was off and biking.
A Very Small Learning Curve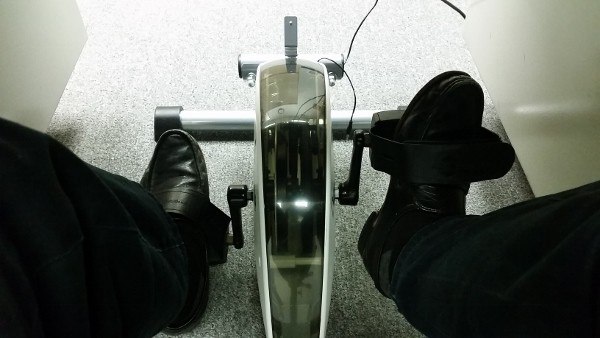 On my first day of using the desk cycle I had a hard time reminding myself that it was there in the first place. Yes, I'm actually supposed to be pedaling.
Apart from the fact that it takes a microscopic bit of effort to put your feet in and start pedaling, this was actually the largest hurdle I had in getting started as I frequently get up and do other things during the day (even if I return to my desk a few minutes later). Although it was right in-front of me, I had to keep reminding myself to move my feet six inches and do it- with the above intro, this should be a surprise to precisely no one.
I biked 10 miles that day.
Within just a few days I was up to 20 miles with hardly any extra effort, and my newest target is hitting 30 miles per day, every day, as long as I'm in the office. At a modest biking speed, this is just around two hours of biking if the desktop display is picking everything up correctly.
The best part is that most of the time that I bike I'm not really focused on critical work, either. It is during the less involved tasks that I end up getting my feet in the pedals and knocking out a few miles of distance.
A few of my favorite times to jump in and bike include:
Listening in on conference calls.
Over lunch (I was biking the entire time I wrote this post)
Performing mindless Excel work.
Or just in a quick five minute sprint where I stop everything and pedal at full speed.
Although I need to bike more on a longer-term basis to truly start monitoring my weight, I can safely say that I can feel the workout during the day and have more energy as my blood gets pumping. Considering I'm biking over 100 miles per week all without changing my routine, I cannot complain the slightest.
A Few Minor Details Worth Noting
Before you rush out and buy a desk cycle, there are a few things worth pointing out as this desk bike will not work for everyone.
The first item is that you will need an additional four to six inches of clearance above your knees to ensure you will not hit the bottom of your desk when biking (add more if you have abnormally long legs as this only just works for my 5'9″ body with the desk I have.). This number is only suitable for the model of desk cycle featured in this post, as others have higher clearances that would require more room. For full disclosure, I had to remove the keyboard tray on my desk to give my knees enough room to move freely here.
The second item is that if you have a chair with wheels, you can use the desk cycle; however, be prepared to use the strap that comes with it to hold the chair in place. If you pedal hard odds are good you're going to end up pushing yourself away otherwise. This means that your desk cycle and chair will end up in a fixed position. As odd as it sounds, leaning down and undoing the strap any time I want to pull the chair back and get out has become too much of a burden (yep, still lazy) and I've gotten used to leaving my chair in place when standing up and sitting down. (To be honest, a different kind of chair probably works best with this one for posture anyway.)
The third item is that the desk cycle is roughly 24″ long, which may be a bit longer than many desks. I found that mine lines up with the far end of my desk just fine when sitting normally at my desk. If you have a shorter desk with a wall or obstruction you may end up sticking out a bit which may take some adjustment to ensure you can work okay at the same time.
The fourth item to note is that the desk cycle we purchased is almost silent (specific to this model). There is a very faint hum of the internal belt moving along as you bike, and to be honest most of the noise will come from your pants rubbing against your chair (or dress shoes rubbing against the straps). We have noticed at times that if the shoe straps are not properly tightened they may make a small noise once per rotation, but by keeping the straps firm against our shoes the sound has gone away. Although I have my own office, I would imagine that those in cubicles could easily get by without others nearby noticing you're biking at all (unless you have an open floor plan and people can see you starting to sweat).
Finally, for those who work remotely and like to have your laptop on your lap while working (much as we do when blogging at home), the desk cycle will not work. Unless you can deal with your computer bouncing up with your knees on each rotation, on alternating sides no less, you'll want to keep all of the items you work with on a fixed surface that is free of the movement of your body. (Yes, I tried.)
Overall using the desk bike has really changed the way I go about things during the day. It takes a bit getting used to, and with most exercise requires a strict habit to keep up with, but once you get into it you will be hooked!
Interested in buying a desk cycle? Click here to look at the details of the one we bought!
For frequently asked questions about the desk cycle, check out the following.
What is a desk cycle?
A desk cycle is a stationary bicycle that includes pedals and resistance bands in a compact base. This can be anchored to a desk to provide workout options while at the office.
How much is a desk cycle?
Desk cycles run between $50 and $200. Higher quality ones tend to be $150+. We recommend purchasing one with a weighted base as the light weight ones may not stay in place when cycling.
Is the desk cycle easy to use?
On its own, the desk cycle is quite easy to setup and use. In practice, however, your motivation and interest will be the biggest driving factor for frequent usage.
Do all desks and chair combination work with the desk cycle?
In our opinion, no. Based on different footings of desks and chairs, the desk cycle may not make the most sense for everyone. Your preferred seating arrangement for biking should be taken into account with the shape of your chair and desk.
Read More Lifestyle Design Articles
About Jeremy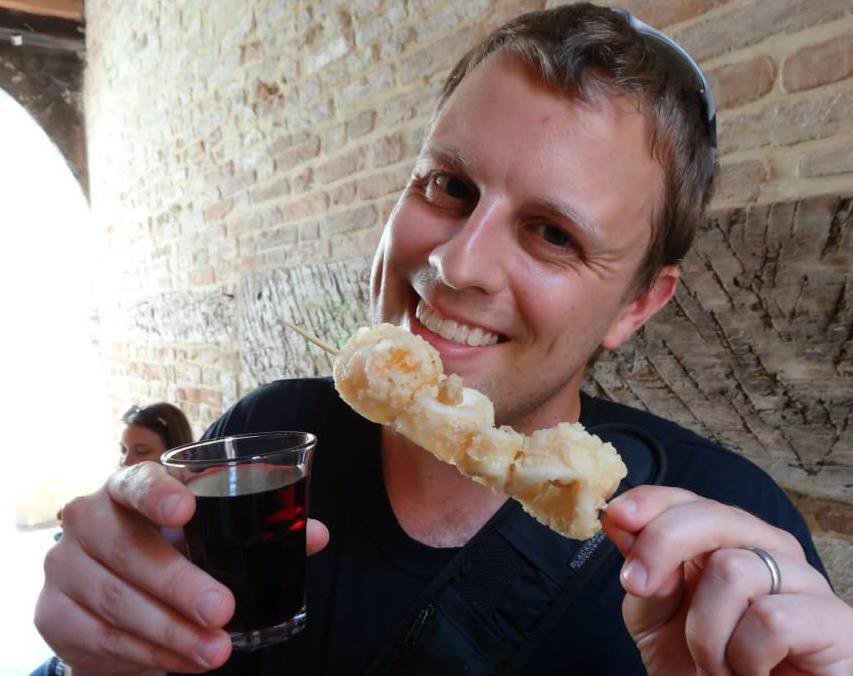 About the Author: Jeremy is a full-time travel writer based in Pittsburgh and primary author of this site. He has been to 70+ countries on five continents and seeks out new food, adventure activities, and off-the-beaten-path experiences wherever he travels.