Last Updated on March 30, 2022 by Jeremy
Disclaimers: Our site uses demographic data, email opt-ins, display advertising, and affiliate links. Please check out our Terms and Conditions for more information. Listed prices and attraction details may have changed since our visit and initial publication.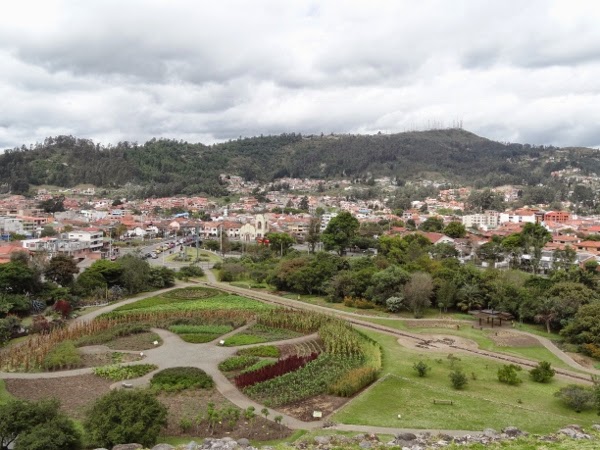 Within moments of arriving in Cuenca, Ecuador, we felt an odd familiarity. 
The city seemed eerily similar to one we had visited a few months prior, down to just about every detail.   The buildings looked identical, the public squares just as pristine, and many of the people wore the same traditional style clothes as we saw during our stay in Sucre, Bolivia.
With our excitement at the highest levels, since Sucre has earned a spot in our Top 10 Favorite Cities anywhere in the world, we were thoroughly prepared to start throwing around the same distinction for Cuenca.
But there was one key difference which brought our whole experience down several notches.
The city is overflowing with expats, and the ones we encountered were all quite rude.
Cuenca is a Gorgeous City

Like Sucre in Bolivia, Cuenca in Ecuador is truly a stunning place.  All of the buildings in old town appear to be kept in great shape, the cathedrals and churches restored with great care, and the river walk area at the divide between old town and new town is always good for a stroll on a sunny day.
It would be easy for any visitor to spend days wandering around the narrow streets taking photos of the architecture and visiting the many local markets to enjoy cheap fruit and our favorite snack, hornado (roasted pork).
If this description sounds familiar to you, don't be surprised!  We said the same exact thing on social media about Sucre during our visit there as these are the same reasons we fell in love with that city, too (minus the hornado, which Sucre is sadly lacking).
But Cuenca has expats, and, unlike our stay in Bolivia which was relatively foreigner free, in this city they are almost impossible to avoid.
Rude Expats Abound in This Ecuadorian Gem

We had a feeling that we were going to head into thick expat territory well before our arrival to Ecuador.   During our stay in Valparaiso, Chile, many months earlier we met a retired expat who was living in Cuenca who went on a long anti-American tirade while boasting how excited he was to get Ecuadorian citizenship to give up his US citizenship for good.
We did have to chuckle at the irony of this one person's claims, as he was leaving one country with a set of complaints while heading into another which embodies his hated philosophies even more (and not to mention, exchanging a wonderful passport for one that is rated quite poorly).
Although we hoped that this one person was an anomaly, it didn't take long after our arrival into Cuenca to understand just how misguided our hopes were.
Other than being surrounded by more foreigners than just about any city in South America, we had the misfortune of being in Cuenca during the USA matches in the World Cup.  Without giving it a second thought, we went to a few bars to watch our team play and were up to our ears with expats in every case.
Somewhere between not understanding the Spanish announcers, to yelling at others (us included) for having non-football conversations because they were trying to pay attention (again, go back to the not speaking Spanish part), we really felt like we were transported to a place far, far away from anything having to do with Ecuador and hated every minute of it.
Unfortunately, this situation was entirely our fault.  
We picked a restaurant/bar that was famous for being expat friendly to be around other Americans for the game, but we never took a moment to consider just how bad that term could truly be  So while we thought we were going to have fun celebrating our World Cup games with other supporters, instead we were reminded just how rude others from our country can truly be.
Ways to Avoid This Issue

The good news for those who are worried about the expat population in Cuenca is that it easy to avoid as long as you follow one simple rule: avoid the gringo spots like the plague.
That is it!
During our entire week in Cuenca we saw absolutely zero foreigners in any of the local Ecuadorian restaurants, zero foreigners in the amazing public markets, and only ever encountered them in the gringo restaurants that are featured in guidebooks like Lonely Planet.  
In fact, these particular spots were so overloaded with foreigners that we never saw any Ecuadorians in them either!
While it may be impossible to avoid all of the expats in your daily wanderings around town, by skipping this one facet of Cuenca your experience with the hoards of rude foreigners will be greatly minimized.
Looking Back at Our Beloved Sucre
Since visiting Cuenca, our conversations involving the city have been a bit one-sided.   Yes, we go on about how much we loved the city, but we can't help but slip in the fact that our hearts were left in Sucre.
The similarities these two cities share are near endless, yet the foreigner population in Sucre is incredibly low.  We never would have thought that this one point would be enough to knock a great city down in our minds, but Cuenca's expat population did just that even though it was something we could have probably avoided if we tried hard enough.
But as much as we loved Sucre, we do have one fear:  when the expats discover this gem, the city will end up going the way of Cuenca.
Luckily for you, this may be many years off.
Bolivia does not have a high reputation as an expat destination and most cities in the country are only minimally visited by backpackers.  So if you are wanting to explore a country with a rich heritage that is off the radar of many travelers, head to Bolivia as soon as possible.  Just be sure to give Sucre a significant amount of time while you are there.
You won't regret it.
A Word to the Expats of Cuenca
Since publishing this article we've received a lot of hate mail from American expats living in Cuenca and they've all said the same thing, which is essentially that this article is absurd and we are wrong. (So much so that we had to turn comments off entirely.)
Unfortunately, my message to you is that you are the problem and you are so ingrained into it that you don't even notice. For that, I feel sorry for you, because there is far more to life than living in the expat bubble that you so desperately cling to.
For everyone else, do your best to avoid it at all costs, and your experience in Cuenca will be much better as this is one rare case where traveling Americans are ruining a good thing. But don't worry, like at home they really don't leave their bubble at all!
Looking for more things to do in Ecuador? Check out the unique snacks to try in Quito!
About Jeremy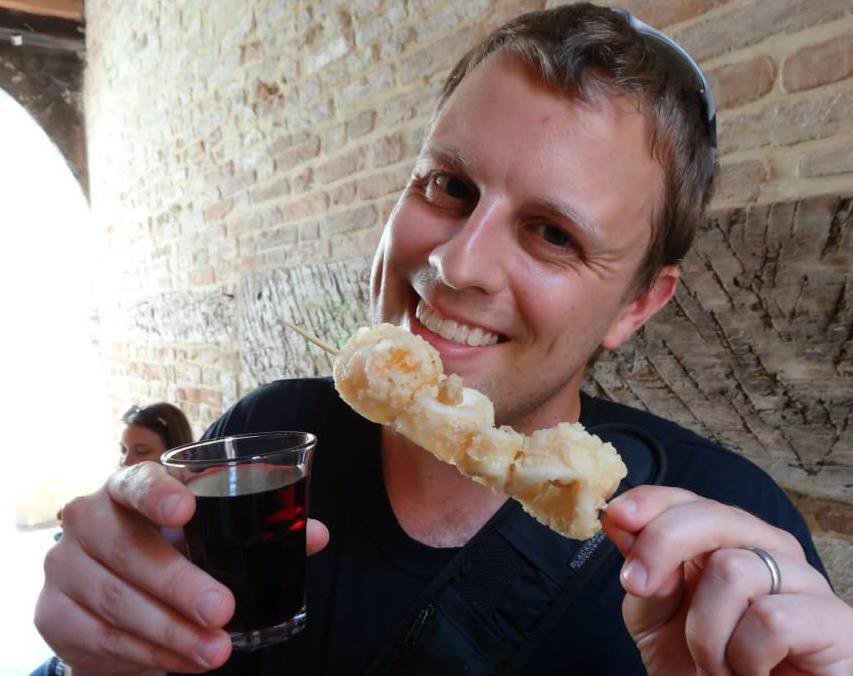 About the Author: Jeremy is a full-time travel writer based in Pittsburgh and primary author of this site. He has been to 70+ countries on five continents and seeks out new food, adventure activities, and off-the-beaten-path experiences wherever he travels.