Published by Jeremy. Last Updated on September 14, 2020.
Disclaimers: Our site uses demographic data, email opt-ins, display advertising, and affiliate links. Please check out our Terms and Conditions for more information. Listed prices and attraction details may have changed since our visit and initial publication.
For those who know us well, you've come to expect that we plan every little detail far more than most other travelers.  We research a lot, and only very rarely have unexpected surprises pop up on us.
I say this as the intro to this article so you can imagine our shock when we tried checking in to our flight from Cartagena, Colombia, to San Jose, Costa Rica and were told we had to show our Yellow Fever vaccination records in order to fly.
You know, the ones that were lost when we were robbed in Peru.
Hello panic mode, my name is Jeremy.  I never thought I'd be seeing you this day.
The Morning in Question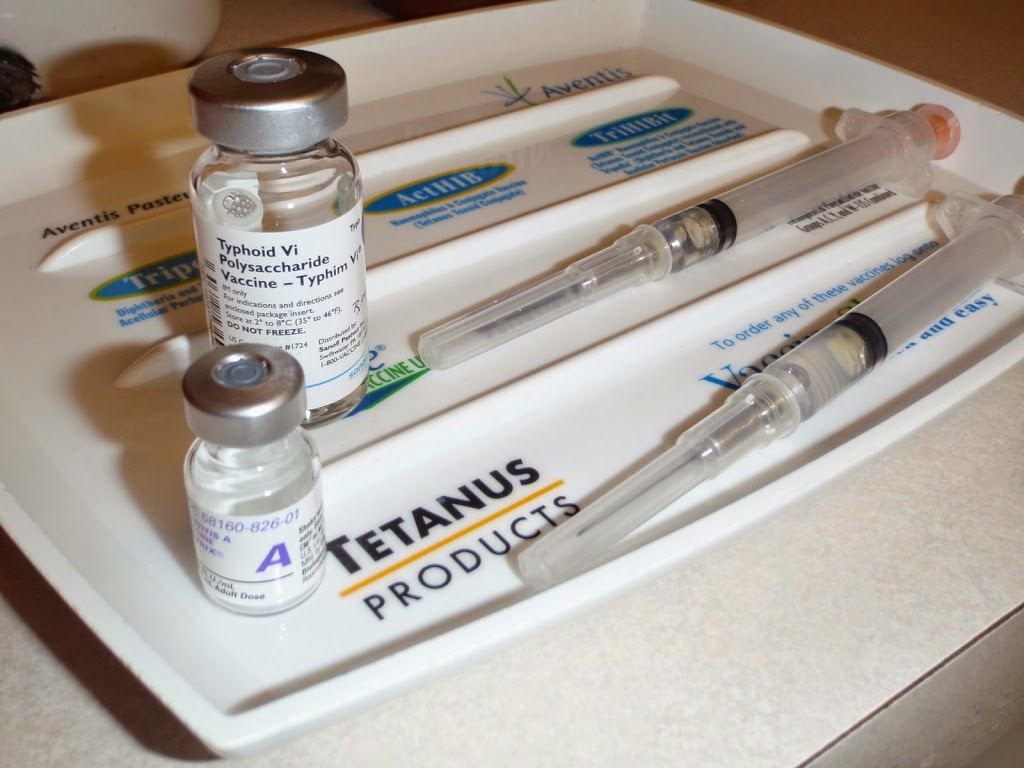 Just like any other flight day, Angie and I went to the airport about 2 1/2 hours early (along with the normal mocking on her part about why I made us go so early when Cartagena's airport is incredibly small).
We reached the check-in desk and found a very rude attendant who barely said anything to us for the first few minutes before pulling out two gems no traveler ever wants to hear:
Can I see your Yellow Fever vaccination card?
Do you have proof of onward travel?
As we've written a lot about proof of onward travel here, you can imagine that I almost always have my copy when we fly.  But since I'm mentioning it here today, you probably guessed by now that this was the one instance where I forgot to take a screenshot of the ticket and there was no wifi to be found.   Great.
As if this request isn't enough to give a traveler a bad day, even though we did indeed have a flight booked, the request for our Yellow Fever vaccination card was even worse.
We had been vaccinated and both had several years remaining before needing another; however, when our passports were lost with our stolen bag so went our copies of our vaccination histories.  To make matters worse, our digital backups seemingly disappeared as well.
Our only options at this point was to get a new vaccine (and miss our whole Costa Rica trip due to the 10-day waiting period before entry) or hope we could contact our respective travel clinics to get an emergency copy of our vaccine card sent to us ASAP.  No matter what, our chances of making the flight seemed impossible.
Our 2-hour countdown began.
A Whole Lot of Lies By a Whole Lot of People
Based on the first interaction with the worker at the check-in desk, I never thought she'd be one to provide any help. At this point, we thought we were just being discriminated against because the other passengers (most of whom were going to the USA after the flight to Panama) were not being asked for their certificates.
She kept insisting that it was a combination of Costa Rica's policy and the "fact" that Yellow Fever is endemic to Colombia (which is arguably at best considering no other country seemingly requires the vaccination as we saw first hand by other guests checking in).  Before we ran off sulking and going on a wild goose chase to get the copies of our vaccination records, this very same employee came up with a possible solution:
We had to get a new certificate and needed to ask the clinic to backdate the record by more than 10 days.
Not only did she tell us this idea herself, she knew the exact address of where to go (sadly, we don't remember this information). We could tell this was not the first time people have been turned away when trying to fly to Costa Rica.  We grabbed the first taxi we found and told him to drive into town as fast as possible- which was thankfully less than 10 minutes away.
During our discussion with the employee at the airport, we thought we were just going to get a fake certificate for a few dollars and be on our way.  But within moments of arriving at the clinic, we found ourselves sitting on a doctor's bench and getting a needle injected hard into our arms that left us sore for several days later.
After throwing $80 and a few smiles at the workers at the clinic, we had our Yellow Fever certificate that was backdated to more than 10 days earlier.  Hopping into another taxi, we made it back to the airport just over an hour after we left and caught our flight with time to spare.
Something tells me Angie won't be making fun of me for getting to an airport early ever again.
Costa Rica's Crusade Against Yellow Fever
Upon arrival to Costa Rica, we were certain we were not going to get asked for our Yellow Fever card.  We thought the whole situation was one overly zealous airline employee doing everything by the book (as is the case of the onward travel requirement, which the second check-in attendant didn't even ask for).
But unlike proof of onward travel, which no custom's officer has ever asked us for, even in this case, the Costa Rican immigration officer asked to see our vaccination certificate!   Not only that, he pulled out his phone to ensure that we had received it more than 10 days earlier.
Talk about having your blood pumping hard for a moment there.
We got into Costa Rica without issue, and other than being out $90 and having a sore shoulder for a few days, we had no issue whatsoever.  But we couldn't let the issue lie there, we had to look into it more.
As it turns out, if you search for information on traveling to Costa Rica from South America, there are many reports of travelers needing to show Yellow Fever certificates and more stories about people being turned away at the airport than I'd like to see.   How we missed this upon during our research, I'll never know.  What we have seen though is that Costa Rica is one of the strictest countries on the planet when it comes to this particular vaccine and there is little leeway for those who did not even visit the Yellow Fever zones in affected countries (such as those sticking only to big cities in Colombia).*
Ironically, just as there are tons of articles about this very topic in regards to travelers being asked in airports, there is almost an equal number of those saying they were never checked when crossing overland from Panama or other countries even if they had visited a destination with Yellow Fever prior to that (ignore the fact here that some parts of Panama also has Yellow Fever, too).
Unfortunately, this is one issue we cannot recommend taking chances on, as the 10 day vaccination period before proper entry could be a vacation-ruining event for those wanting to experience the stunning country that is Costa Rica as a part of a larger trip.
Until they change the rules for this, you better be prepared for anything.
*Note: It is important to highlight that Costa Rica does not have Yellow Fever. You do not need the vaccine to enter Costa Rica on its own, and only require the vaccine if you have visited an affected country before your travels to the country. This is an important distinction that many travelers overlook. Likewise, we sadly do not have the information for the clinic we visited. In our rush at the time, we lost the information in the commotion. All we remember is that the attendant at the check-in desk told us where to go.
Have you ever had any problem with entering a country due to the vaccination requirements?  If so, comment below!
About Jeremy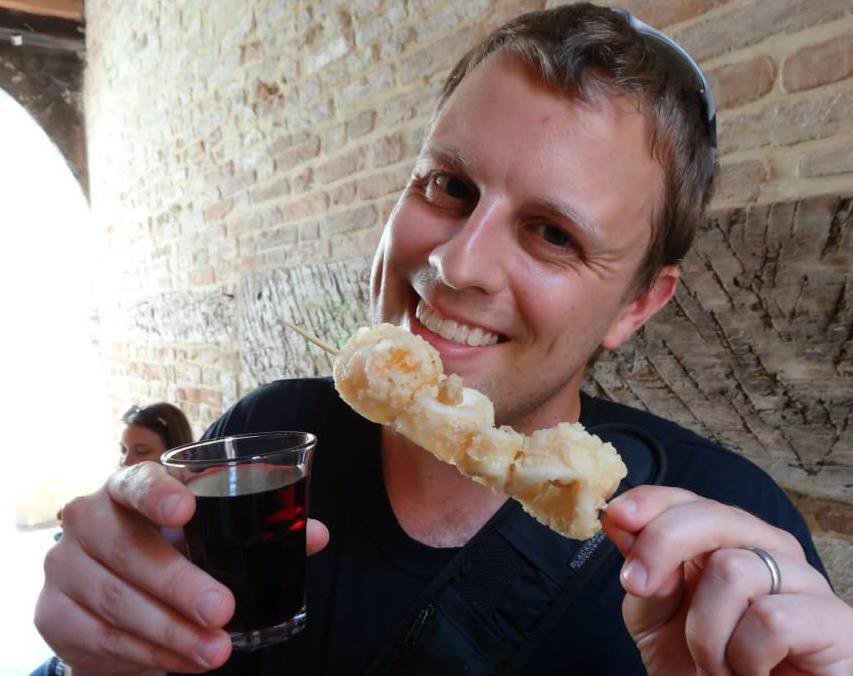 About the Author: Jeremy is a full-time travel writer based in Pittsburgh and primary author of this site. He has been to 70+ countries on five continents and seeks out new food, adventure activities, and off-the-beaten-path experiences wherever he travels.