Last Updated on December 20, 2022 by Guest Blogger
Disclaimers: Our site uses demographic data, email opt-ins, display advertising, and affiliate links. Please check out our Terms and Conditions for more information. Listed prices and attraction details may have changed since our visit and initial publication.
Located in the heart of southwestern Washington, most people have at least heard of this mountain's name; Mount Saint Helens.
This fantastic Pacific Northwest mountain is famous for its eruption back in 1980, but also for the magnificent opportunity that hikers have to climb Mount St. Helens.
It's quite the thrill to climb up over the ridge and finally say that you've stood on the summit of one of the United State's most well-known peaks.
About Mount St. Helens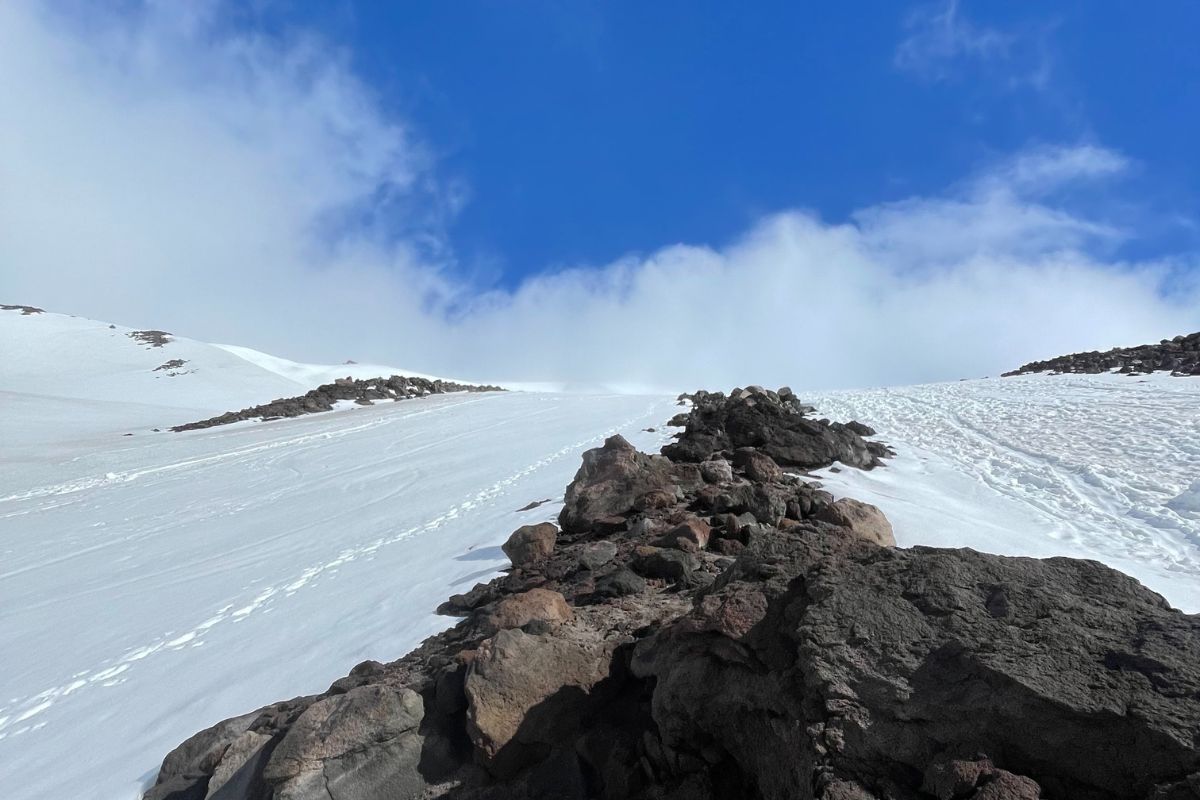 Mount Saint Helens is one of the most popular volcanoes in the country after its eruption just over 40 years ago, in 1980. The untimely eruption caused the mountain to lose over 1,000 feet in elevation, taking it from 9,677 feet down to 8,363 feet. This was the most destructive eruption in United States history.
Today, it's one of five active volcanoes in the state of Washington and takes the cake for being the most active out of the five. It's also known as the third highest-risk volcano in the country.
The volcano is located in southwest Washington, just about 1.5 hours from Portland, Oregon.
Although all of this information may seem scary, Mount St. Helens is a beautiful mountain to visit, and summit, if you're up for the challenge. From the top, you'll have 360-degree views of southwestern Washington including sightings of Mount Adam, Mount Hood, and Mount Rainier.
Summiting this powerful mountain is doable year-round, as long as you're an experienced hiker. In fact, it's one of the most beautiful hikes in Washington state, especially in the winter.
Information About Climbing Mount St. Helens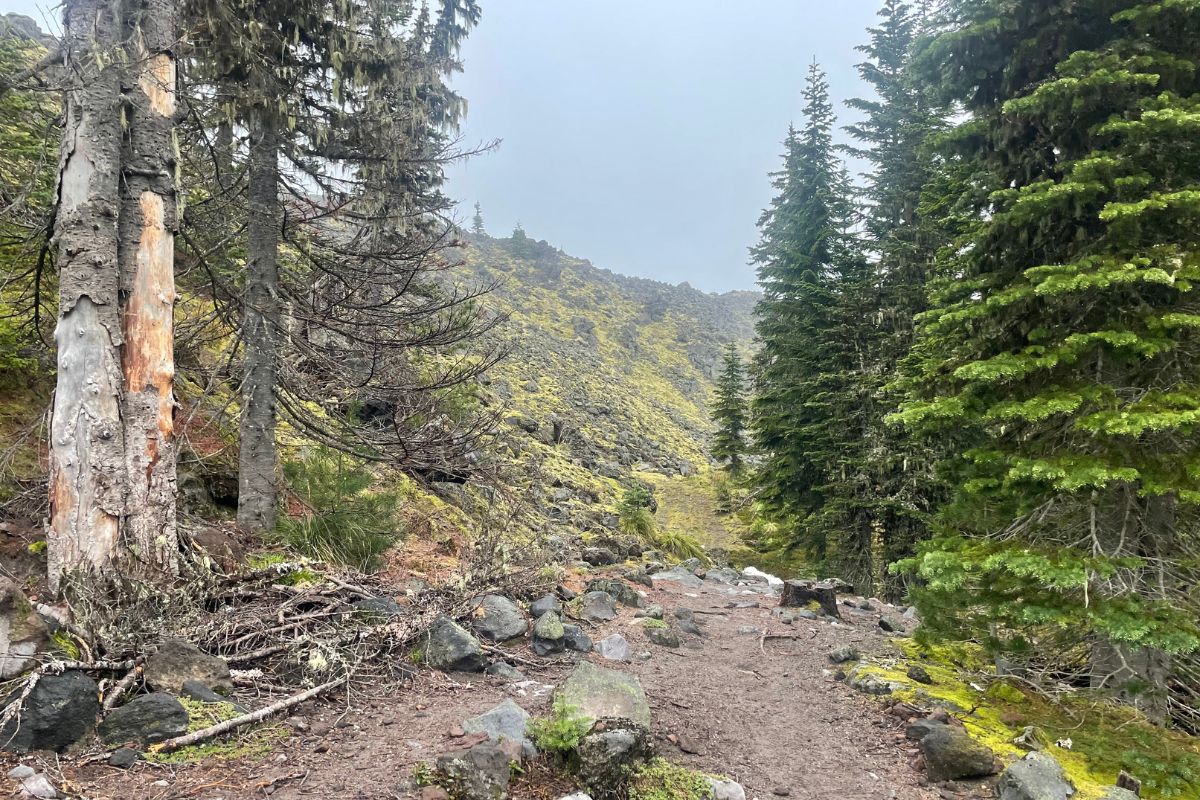 The time of year that you're planning to complete your summit will determine which trailhead you park at and which route you will use to summit.
Below is information about each route and trailhead and what to expect on the way to the top.
From Climber's Bivouac/ Monitor Ridge Route
During the summer months, hikers will park at Climber's Bivouac and take the Monitor Ridge route to the summit, which is a bit shorter than the winter route. You will need a Northwest Forest to park at the trailhead.
There are bathrooms at the trailhead, as well as several tent spots for overnight campers. You'll also find a podium with information for issuing yourself a permit if you don't have a pre-purchased one from online.
Distance and Elevation Gain
Hiking from Climber's Bivouac up to the summit of Mount St. Helens is a roundtrip distance of about 10 miles.
This is a difficult trail with a lot of elevation change. Hikers will cover over 4,500 feet of elevation gain throughout the entire hike.
It takes most people between 8 and 12 hours to complete this hike, depending on how long they stay at the summit or how many breaks are taken.
Terrain and The Climb
If you're hiking in the summer and are leaving from Climber's Bivouac, you'll want to be prepared for a large variety of terrains.
The first few miles of the trail are through the forest and the trail is well-marked for hikers to easily follow. This route follows the Ptarmigan Trail for about 1.8 miles, until you reach the Loowit Trail junction. From here, it becomes known as the Monitor Ridge Climbing route.
And once you've reached this point, which is the top of the treeline, you'll be met with large rocks that require climbing over, slippery ash to slowly make your way up, and it becomes very steep. Most of the elevation gain is found within the final 3 mile push to the summit, so be sure you're prepared to climb this tough gain!
It's often said that climbing Mount St. Helens is easier when there's snow on the ground because of the number or boulder and ash fields that are found on Monitor Ridge. The snow allows you to better grip the ground and not slip around as much.
After the ash field, you'll have just a short final push to the top, where you'll be able to look into the volcanic crater and on a clear day, out towards some of the PNW's other fantastic mountains, as well as Spirit Lake.
From Marble Mountain Sno Park/ Worm Flows RouteTrailhead
After snow has fallen and roads begin to close, the Marble Mountain Sno Park acts as the trailhead, and hikers will take the Worm Flows route to the summit.
If you're parking here between December and March, you will need a Washington State Sno Park vehicle permit.
There are vault toilets available in the parking lot as well as tent spots and parking spots for overnight campers. You can find self-issued permits near the start of the trail.
Distance and Elevation Gain
Since fallen snow blocks the road to Climber's Bivouac, you'll need to start a bit further away, making the Worm Flows route about 12 miles roundtrip.
Over the entire hike, you'll cover nearly 6,000 feet of elevation gain, which is no easy feat, even for experienced hikers and climbers.
The hike is labeled as difficult and should only be attempted by experienced hikers and climbers. It typically takes most people between 8 and 12 hours to complete it.
Terrain and The Climb
Starting on the Swift Creek Ski Trail, you'll hike for about 2 miles through the woods before it opens up and you reach Chocolate Falls and the official start of the Worm Flows climbing route.
From here, you'll start to see some boulder fields, although if you're visiting in the winter months, they'll be mostly covered in snow. It may seem like it should be the opposite, but the snow actually helps you grip better and makes climbing over these boulders easier. Just don't forget to pack either your crampons or microspikes.
At about 4 miles, you'll reach the seismic station, which is just below the final stretch to the crater rim. This next section is very steep and it's likely that you'll need to take quite a few breaks. If you haven't yet, this is a good time to strap on traction devices.
Once you've made it past the final steep section, you'll finally have reached the crater rim, and will be able to enjoy the views surrounding you of beautiful Washington state. Head to the west for about ¼ mile and you'll have made it to the true summit, standing at 8,363 feet.
Permit Requirements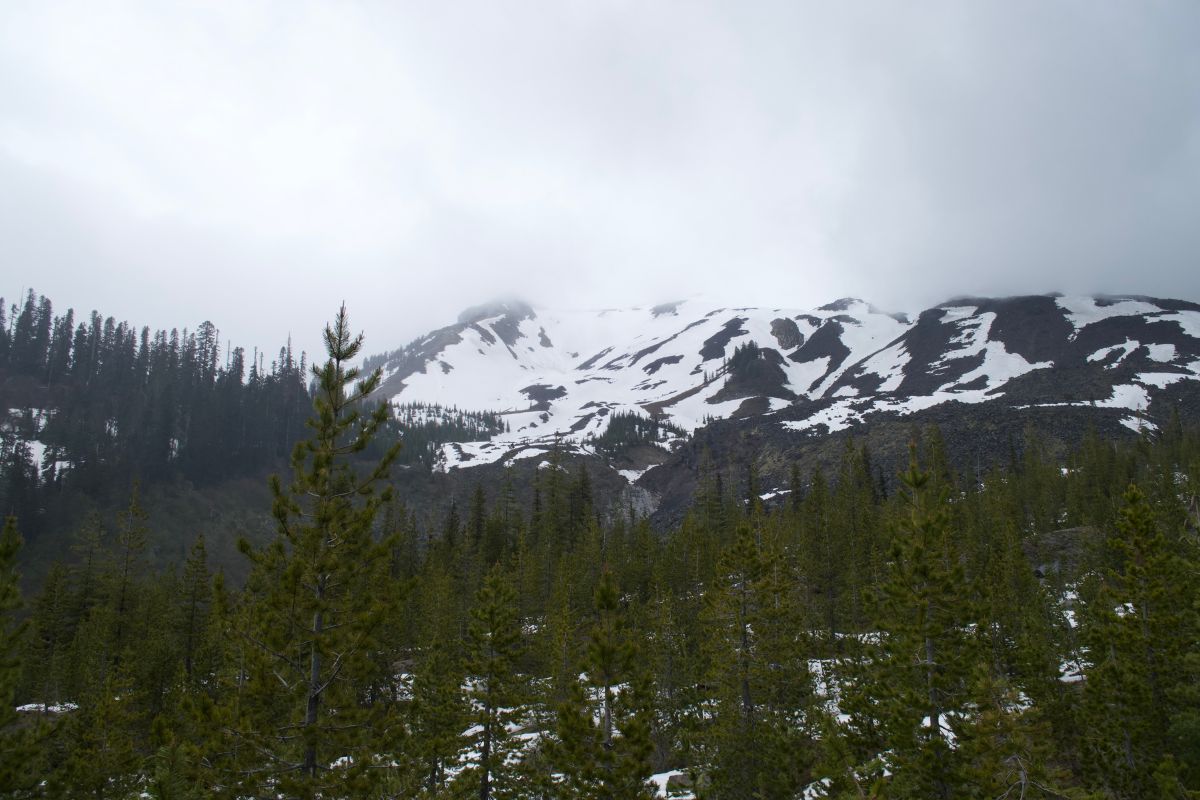 Permits are required year-round for anyone hiking Mount Saint Helens. Exceptions are only for children who will be carried for the entire climb.
Issuing permits helps protect fragile mountain environments by limiting the number of people who step on the mountain each day. They also help to ensure that people stay safe on the crater rim without it being too crowded.
The number of people that are issued permits per day varies per month. From April through November, permits much be purchased in advance online. Between December and March, permits are free and are self-issued at the trailhead.
In addition to your permit, you'll also need to register yourself at the trailhead, which doesn't cost anything and takes just a few minutes.
Best Time to Climb Mount St. Helens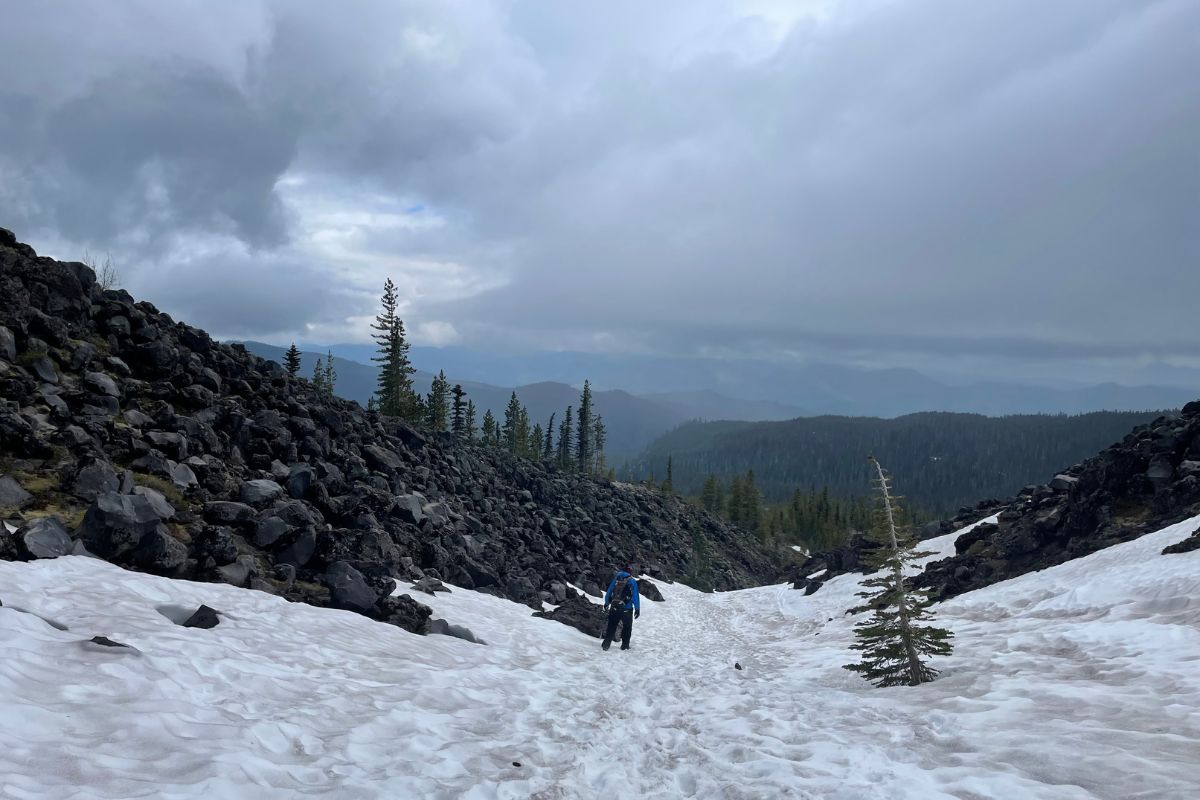 One of the best parts of Mount St. Helens is that it's accessible to be summited year round. In fact, many people believe that it's even better in the winter, because you don't have to stumble around the boulder and ash fields!
Winter allows you to see the mountain covered in a white blanket of snow. But it also means that you'll have to add about 2 miles and nearly 2,000 feet of elevation gain to your climb.
So while many love winter, the best and most popular time to climb is between late spring and early fall.
I personally made the climb in mid-June, and there was still plenty of snow on the ground to cover the boulders.
During these seasons, there will be less snow, you'll be able to park at Climber's Bivouac, and it'll be warmer.
What to Pack for Summiting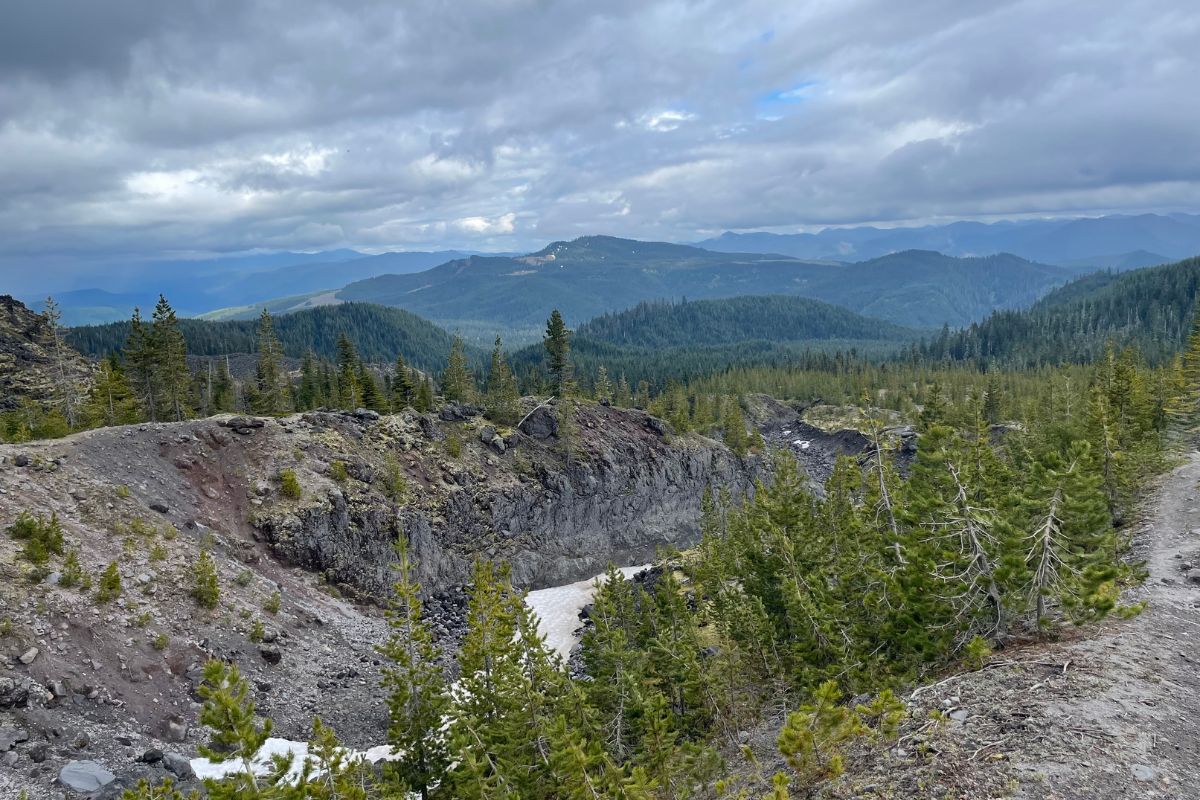 Summitting a mountain can be very stressful, especially if it's your first time and you aren't exactly sure what you should bring along. This isn't the hike to skimp out on what you need, so be sure to plan accordingly.
Here's a list of a variety of items that you may need for your hike.
Plenty of water (5-6 liters)

Snacks and a lunch

Extra layers

Headlamp

Sunglasses or ski goggles

Sunscreen

First aid kit

Hat and gloves

Hiking poles

Bandana or face mask for ash

Ice axe (winter)

Leg gaiters (winter)

Microspikes (winter)

Camera
Summiting vs. Hiking Around Mount St. Helens
You may hear of some people who are going 'hiking at Mount St. Helens,' but it's important to note that this may not mean they are summiting.
There are many hiking trails without Gifford Pinchot National Forest that are on or around the mountain, that do not require the strenuous climb to the top.
Some visitors will park at Johnston Ridge Observatory and embark on some hikes from here.
Whereas summiting Mount St. Helens means that you'll be taking either the Worm Flows or Monitor Ridge routes and embarking on a hike all the way to the top of the mountain.
FAQs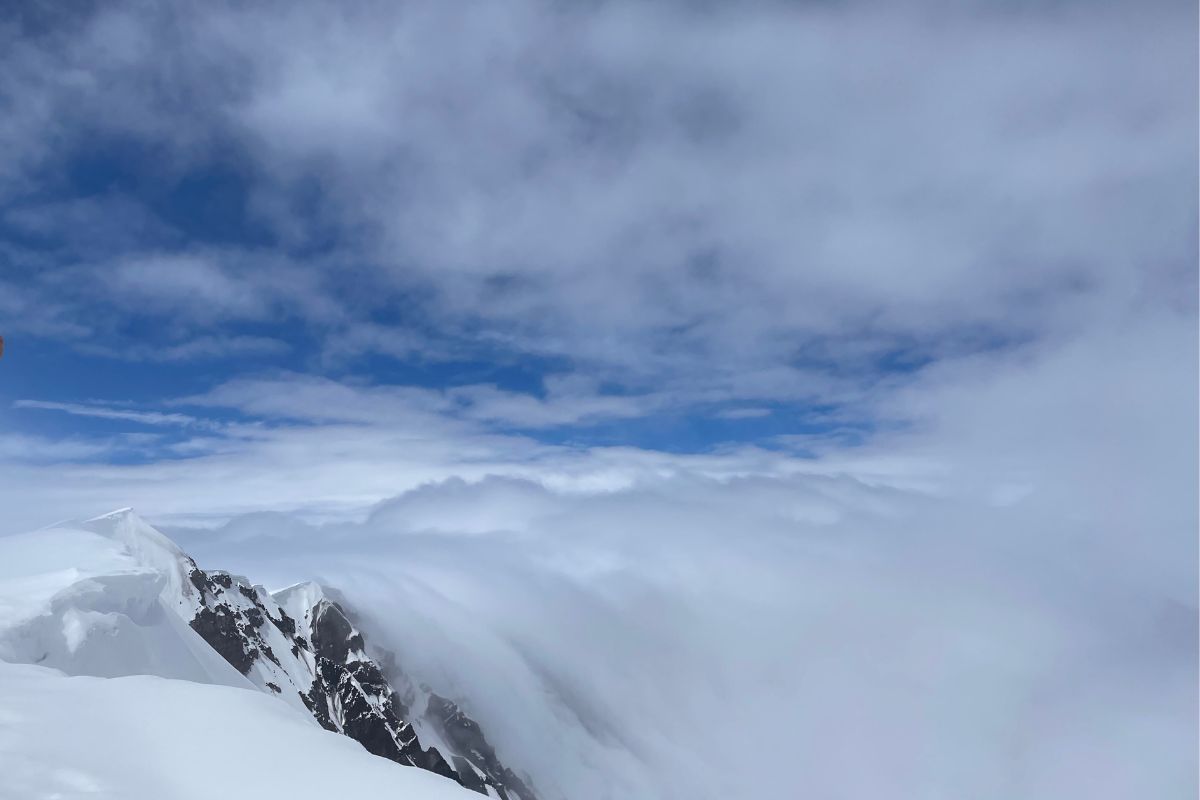 Can You Hike Mount St. Helens in One Day?
Yes, most people plan to finish their summit hike at Mount St. Helens in just one day. It typically takes the average person between 8 and 12 hours to complete the hike, which can be done in a single day.
Is Mount St. Helens Easy to Climb?
No, climbing to the top of any mountain is difficult, and Mount St. Helens is no exception. There is a lot of elevation gain and it'll take up an entire day. It's a tricky hike and takes a lot of mental and physical strength.
Is Climbing Mount St. Helens Dangerous?
Doing any sort of outdoor activity, especially summiting, can be dangerous. But this is a non-technical hike and if you have the proper gear and are an experienced hiker, the dangers are lessened. The active volcano status currently doesn't pose any dangers for those looking to summit.
Can You Climb Mount St. Helens Without a Permit?
No, in order to summit the mountain, every climber needs to hold a permit. This is for safety reasons, as well as to limit the amount of people who are on the mountain everyday. You are able to hike up to the Loowit Trail junction without one, but beyond that, you'll need to have a permit.
Conclusion: Hiking Mount Saint Helens
Mount Saint Helens is a phenomenal place to visit, with a lot of unique and interesting history to learn and explore. And getting the chance to summit this mountain is even more exciting.
If you're planning to summit the mountain, there's quite a bit of planning to do, but once you see those views from the crater rim, it'll all be worth it!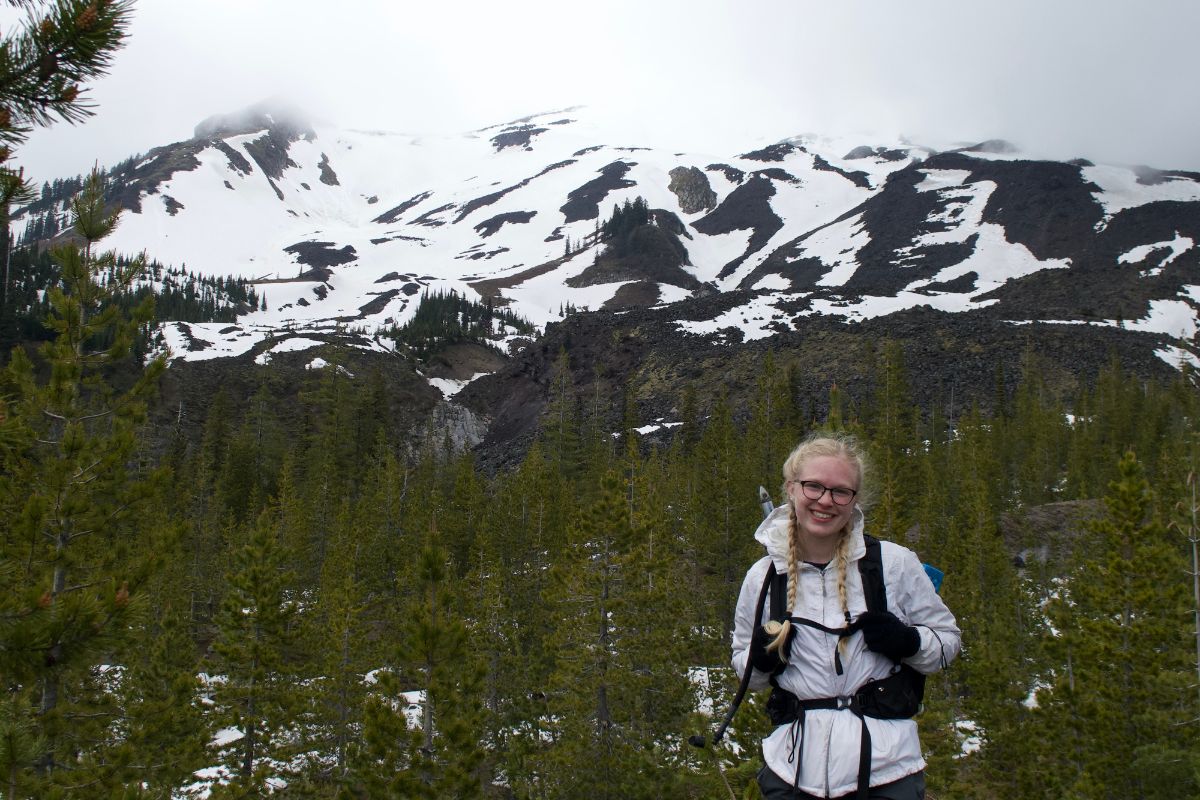 Kassidy Olson is an avid hiker and lover of the outdoors who enjoys spending her time in her home state of Minnesota and her favorite place, the Pacific Northwest. She enjoys sharing her adventures on her blog, The Hiking Helper.
Images were provided courtesy of The Hiking Helper.