Published by Jeremy. Last Updated on April 7, 2023.
Disclaimers: Our site uses demographic data, email opt-ins, display advertising, and affiliate links. Please check out our Terms and Conditions for more information. Listed prices and attraction details may have changed since our visit and initial publication.
This post may contain out-of-date information as some buffets have since closed.
The Buffet of Buffets is an interesting concept in the food scene on the Las Vegas strip. Not from being a new upscale restaurant or novelty dining experience, but rather being one of the most gluttonous events one can attempt throughout the entire city. 
After hearing such rave reviews of the experience, we had to go check it out. So we picked up our Las Vegas buffet passes and went to town, literally! 
Gluttony with The Buffet of Buffets Pass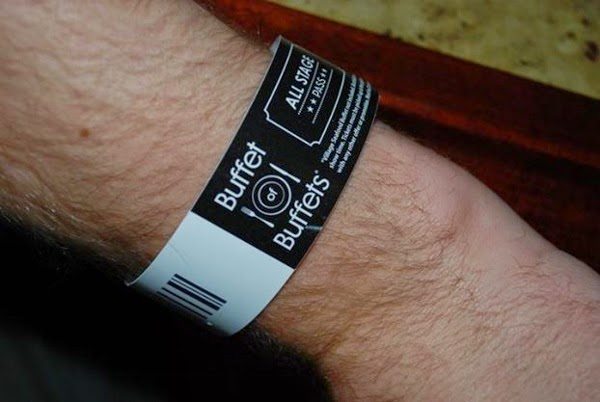 Harrah's Entertainment is one of the largest companies on the Vegas strip with 7 popular hotel and casinos scattered throughout the busy walking trail. 
Not surprising, each hotel offers an array of restaurants and buffets designed to bring the average traveler in and hopefully keep them well afterward to gamble the night away. 
In a brilliant marketing move the Buffet of Buffets was created as a 24 hour revolving door pass to any of the 7 buffets throughout the chain for as little as $59 per person.
The price might seem a bit outrageous at first, but when you consider the average buffet price is well over $30, the price becomes justified very quickly. 
Or if you were in our shoes, you would just get them for severely discounted when booking a special package at a hotel to get even more savings right from the start! 
As we quickly found out, however, our stomachs were not as big as we once thought and have now grown to adapt.
Make Your Plan and Begin Feasting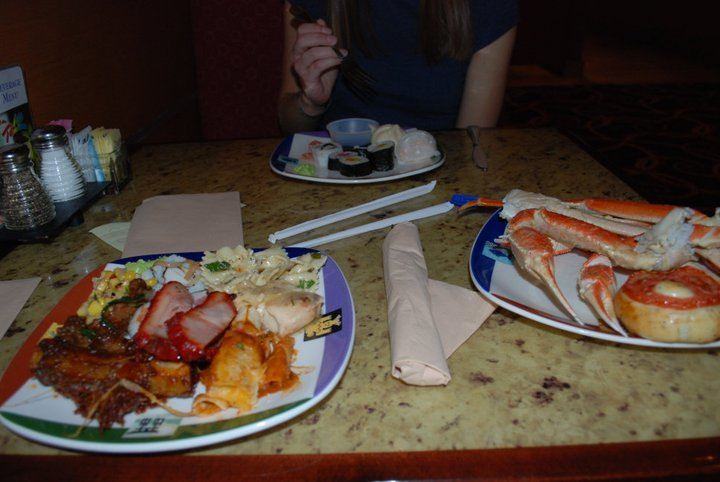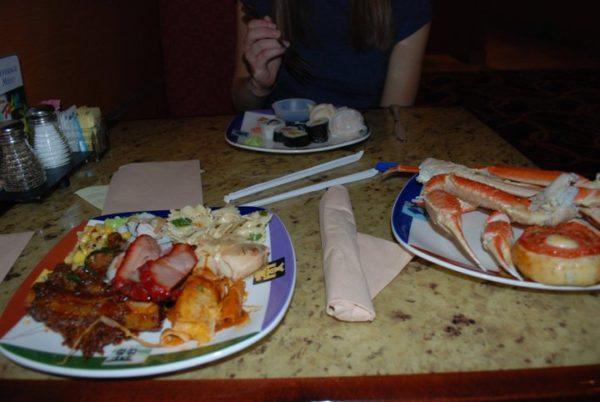 The most difficult decision on the Buffet of Buffets is figuring out where to begin. 
With only 24 hours and 7 buffets, it is impossible and irrational to try and hit them all. 
A great part of the Vegas experience is the food, however a full day should not be given up just to eat upscale buffet food.  But to get the most out of the pass and maximize cost savings a general rule of thumb can be followed of dinner, breakfast, dinner.
Dinner, breakfast, dinner lets you not only get at least a $67 value out of the pass, but experience the best selections of foods at three unique buffets. 
To make this work, however, the first dinner must be started later in the evening while the second one be started earlier in the following day to fit within the 24 hour time frame. 
Luckily for you, most buffets open their dinner menu as early as 3:30 pm for those wanting to maximize their pass.  Once a general plan is set out, where can you go?  A buffet list includes:
Lago Buffet at Caesar's Palace
Paradise Garden at Flamingo
Flavors at Harrah's
Le Village Buffet at Paris
Spice Market Buffet at Planet Hollywood
Carnival World Buffet at the Rio
*Extra* Village Seafood Buffet at the Rio (for an additional fee)
In my two trips to Las Vegas, I have personally had food at the buffets at Caesar's, Rio Buffet (twice), Paris Buffet, and Planet Hollywood and found them all to be quite exceptional. 
When considering the 24 hour Las Vegas buffet pass, picking a varied selection of menu styles will keep the experience fresh while still sampling new items. 
For our 24 hours we visited the Rio Las Vegas buffet the first night (free transport from Harrah's or Paris), Lago Buffet at Caesar's Palace for breakfast the following morning, and painfully finished the 24 hour pass at Le Village Buffet at Paris.
Highlights of Each of the Buffets in Vegas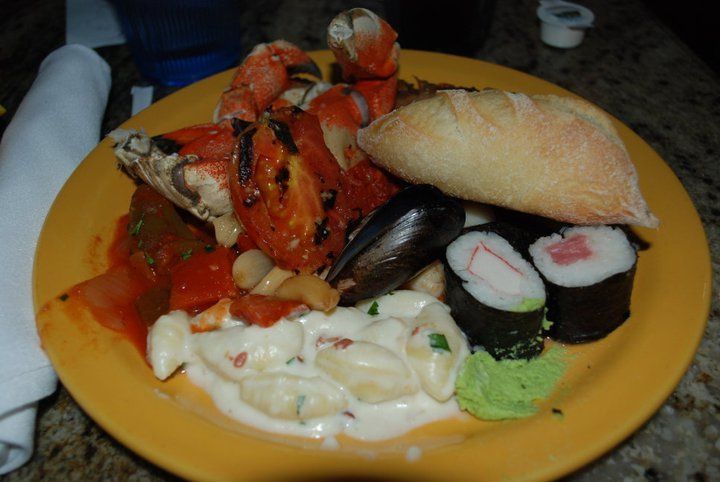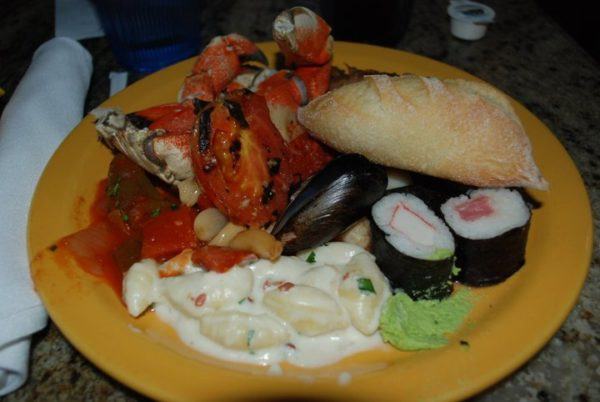 As previously mentioned, we chose our buffets to include new items on each menu for our entire feast and picked some of the highlights of each buffet as our reason for visiting. 
It worked out wonderfully that we just so happen to visit Caesar's buffet on a Saturday morning which is a more expensive and more elaborate brunch, much to our stomach's happiness and dismay – still being free with the pass. 
But regardless of your point of view, the food on the menu is incredibly enticing and was one absolute amazing period of feasting. 
The top items included:
Full Serviced Crepe Stand (sweet and savory) at Paris
Dessert and Gelato Bar at the Rio
Stock Crab Legs and Claws at most Dinner Buffets (and Caesar's Brunch)
Asian Noodle, Meat, and Soup Selections at the Rio
All French Cuisine at Paris
We could go on all day about why the food and experience was amazing however the thought of all the food we ate is a bit disgusting in retrospect (posted photos are only a fraction of my portions alone). 
In either case, if you are looking for Las Vegas buffet deals be sure not to miss the Buffet of Buffets as it will be only one of the few small instances in the city that the house does not always win. 
Just be prepared for the massive workout session that is to follow after you return home!
About Jeremy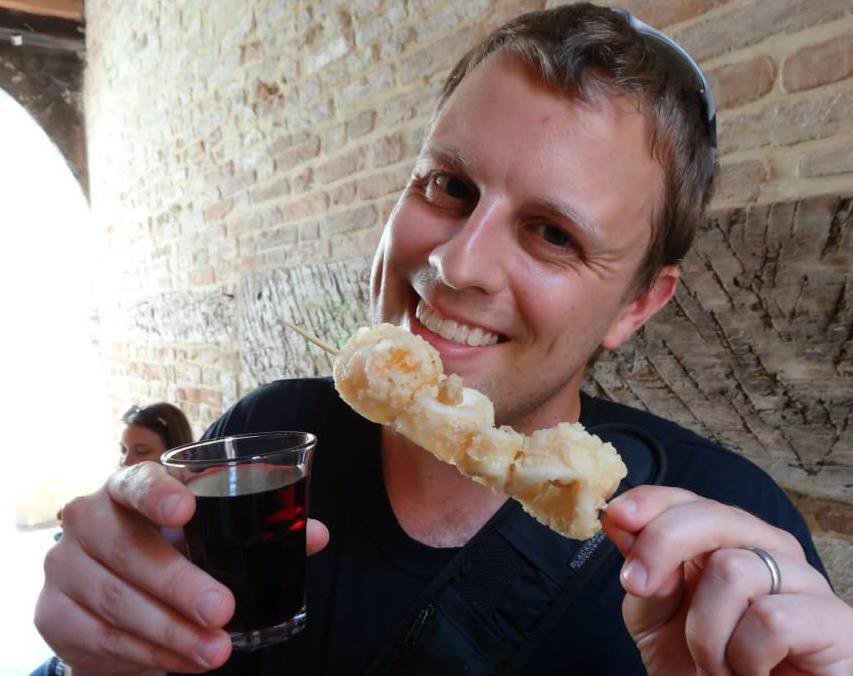 About the Author: Jeremy is a full-time travel writer based in Pittsburgh and primary author of this site. He has been to 70+ countries on five continents and seeks out new food, adventure activities, and off-the-beaten-path experiences wherever he travels.