Published by Jeremy. Last Updated on July 20, 2021.
Disclaimers: Our site uses demographic data, email opt-ins, display advertising, and affiliate links. Please check out our Terms and Conditions for more information. Listed prices and attraction details may have changed since our visit and initial publication.
It always feels a bit weird to go to a cemetery when you are traveling to a new destination. But all macabre elements aside, some cemeteries have so much history and ambiance that they do pop up on the tourist radar, and Bonaventure Cemetery just outside of Savannah, Georgia, is one such spot.
There's the history and famous residents, of course, but also incredible architecture, massive oak trees, and of course the idyllic Spanish moss that you can see all over the region as well. This all comes together to make an ambiance that you can't quite get anywhere else and is why Bonaventure is so popular with visitors to Savannah.
In this one, we don't want to dive into specific recommendations on what to see at Bonaventure Cemetery. All we want to do is encourage you to take a walk around the gorgeous cemetery when you visit. So instead, we're simply going to share a few of our favorite photos from our walks around the cemetery in this one!
A Photo Walk Around Bonaventure Cemetery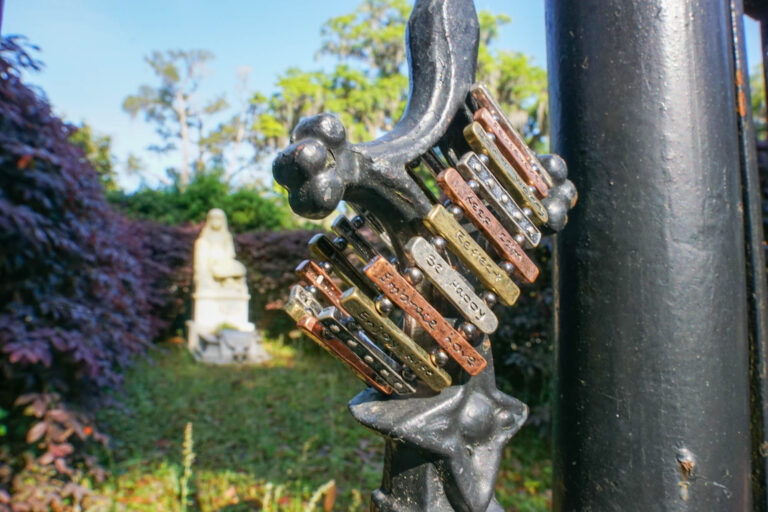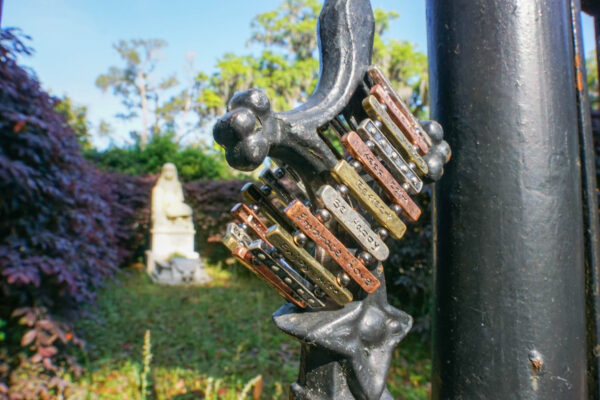 The tomb of Little Gracie is a destination of sorts at Bonaventure Cemetery as the carved statue is arguably one of the most beautiful on the entire grounds. During my first visit, an anonymous guest left a child's bracelet around the gate to the burial plot. It was subsequently removed by our second visit a few days later.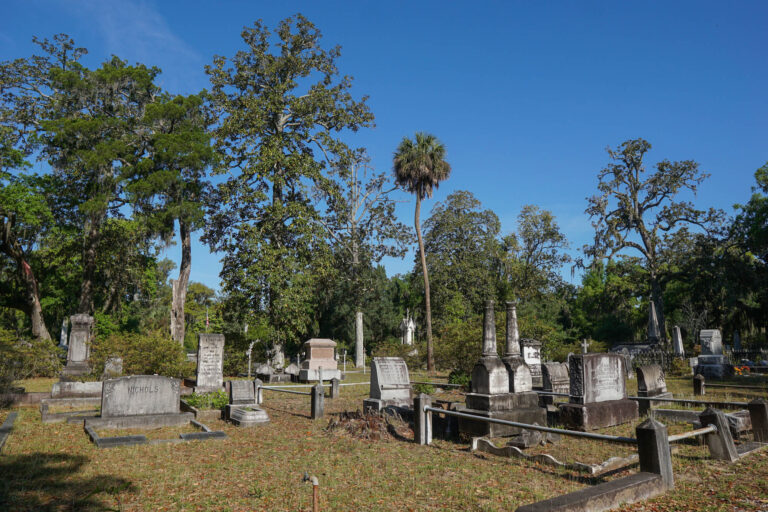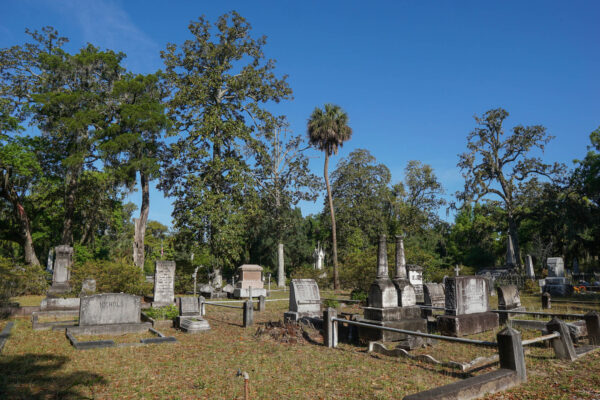 A typical burial plot at Bonaventure Cemetery is owned by a single family and can have a half dozen or so graves within. Many of these are cordoned off with small railings or a short concrete fence.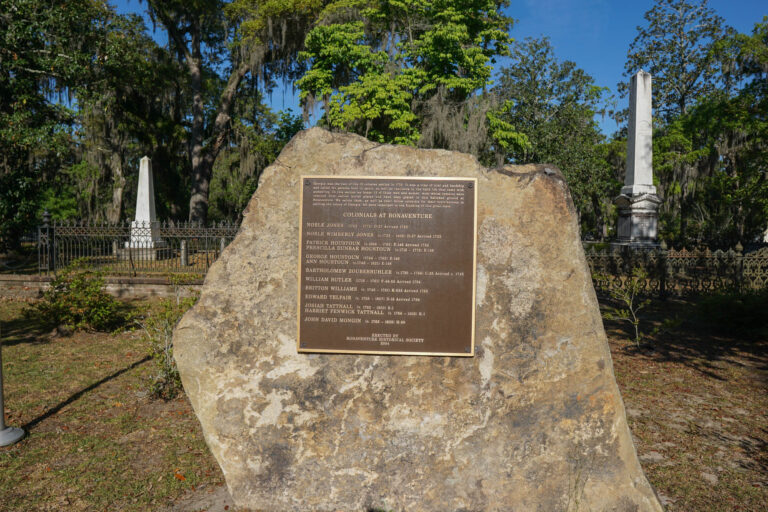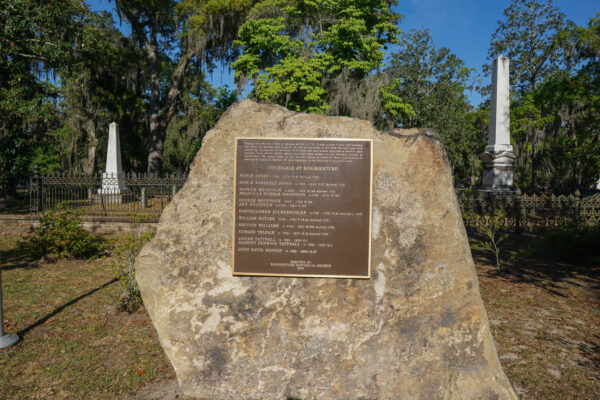 Burials at Bonaventure go all the way back to Colonial days, and this memorial honors those who helped settle Georgia starting in 1733.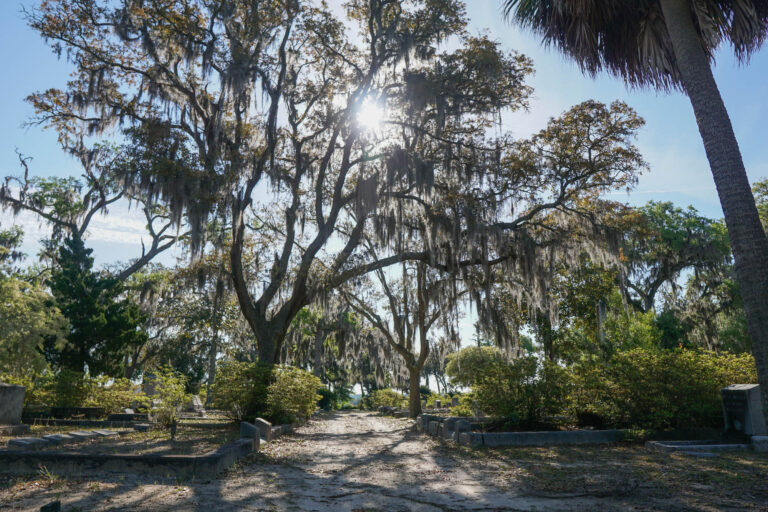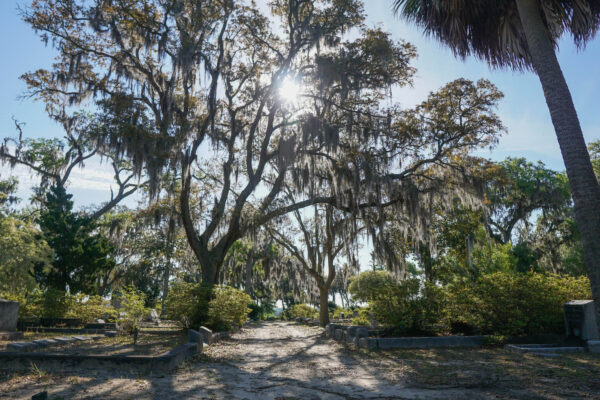 Large oak trees and Spanish moss can be found all over the cemetery, which makes for beautiful lighting in the morning as the sun is rising.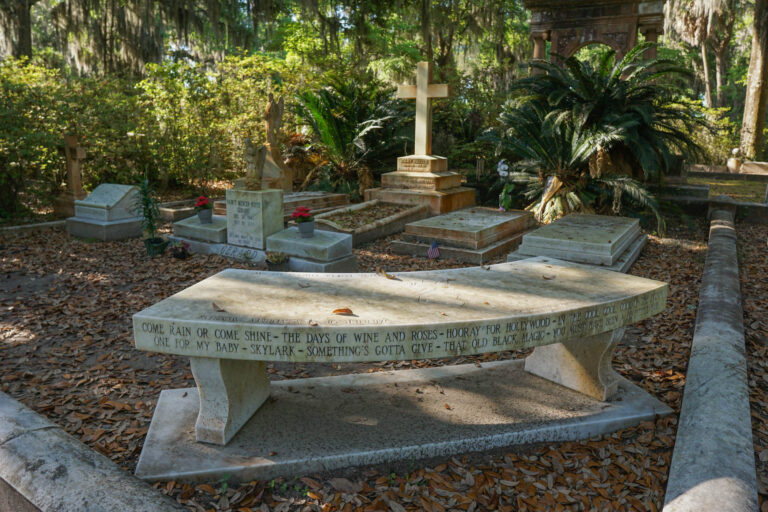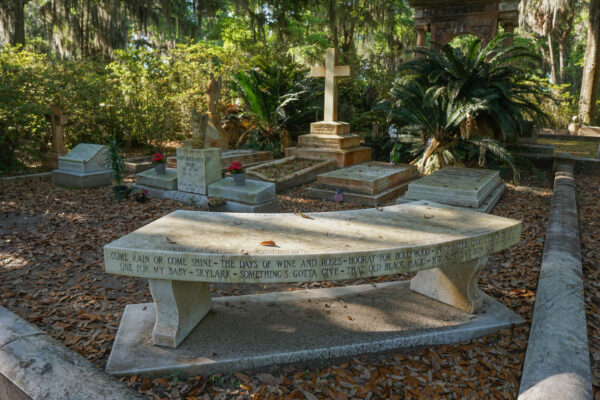 Johnny Mercer's family plot can be found at Bonaventure Cemetery and is another popular place for visitors to pay their respects to this music legend. As we later found out, Johnny Mercer is a descendent of Hugh Mercer- a Revolutionary War soldier, a friend of George Washington, who also operated the Hugh Mercer Apothecary which you can still visit in Fredericksburg, VA (as I did a few years prior).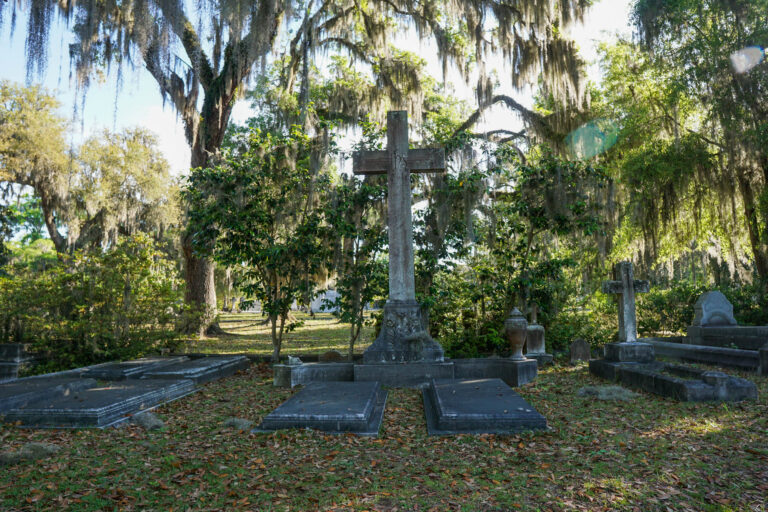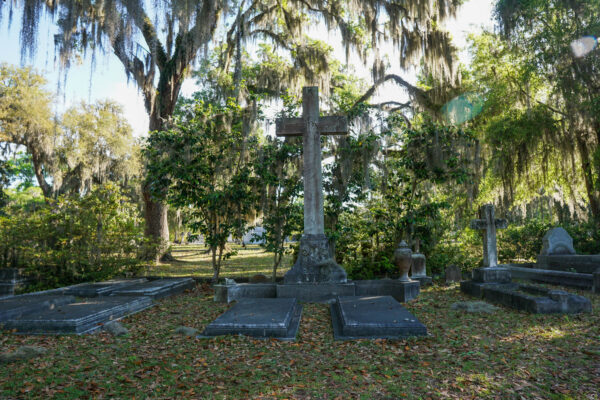 While you can see many ornate graves at Bonaventure Cemetery, most are simple plots surrounded by nature.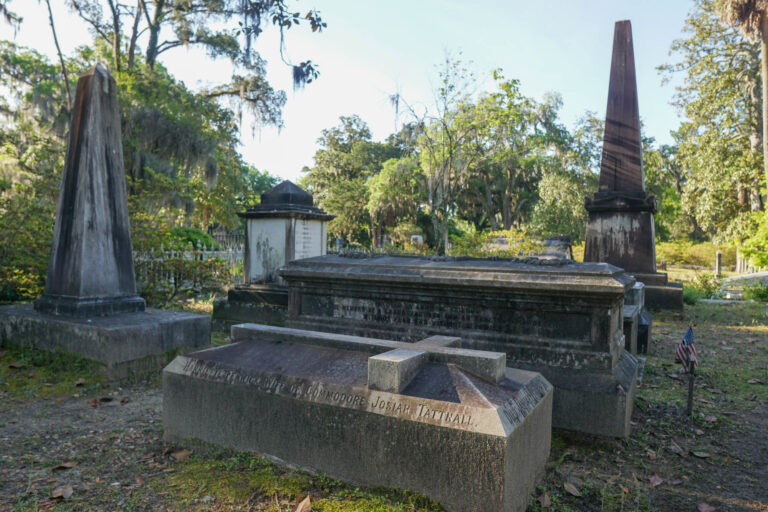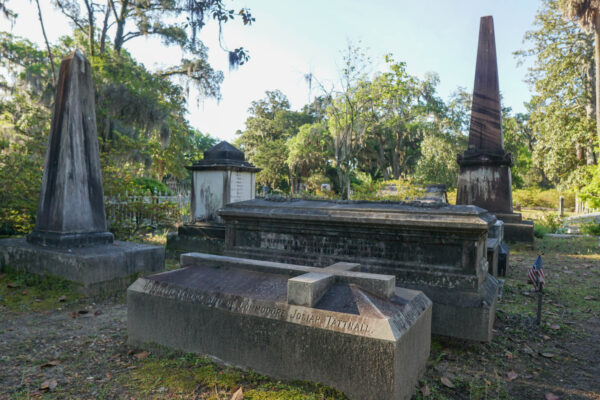 But the tombs do become more and more ornate as you walk around too.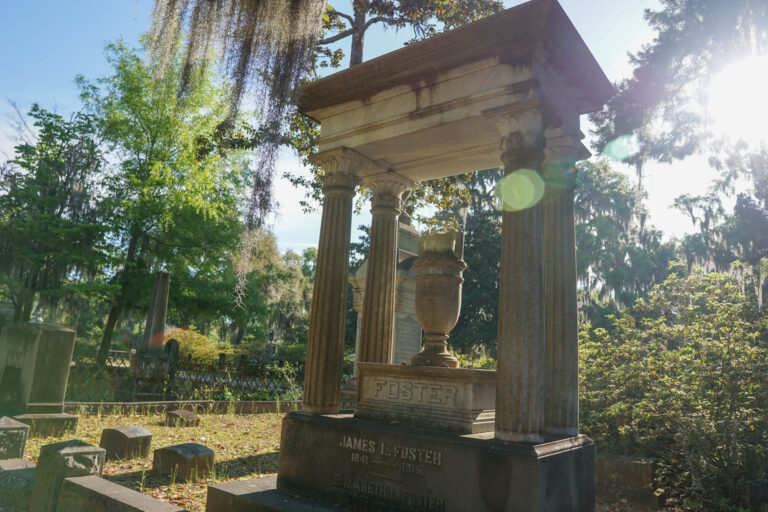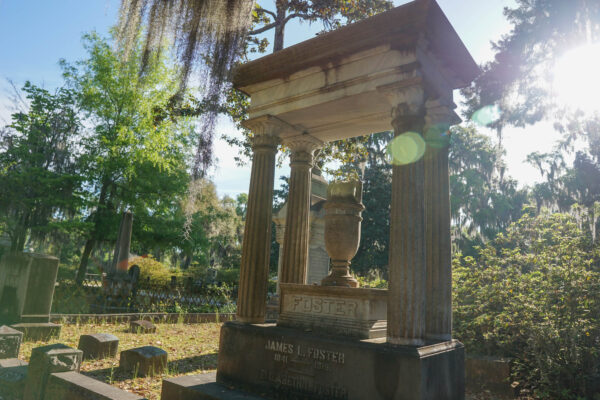 As a photographer, the morning lighting worked perfectly with the trees and the tombs.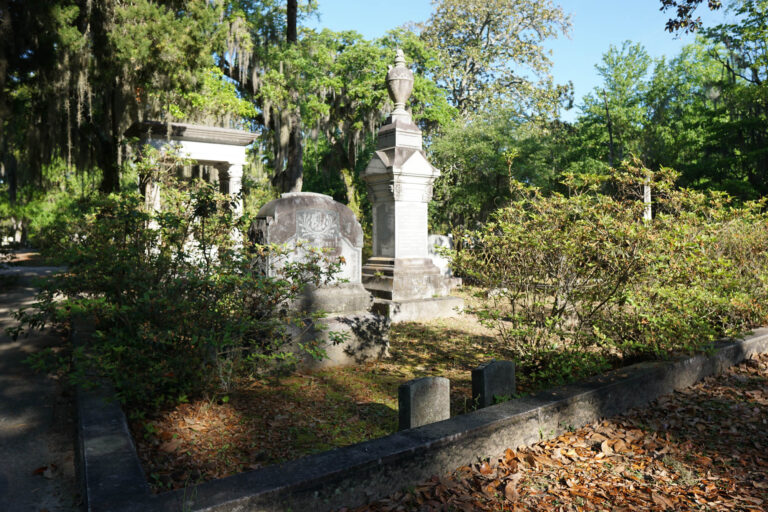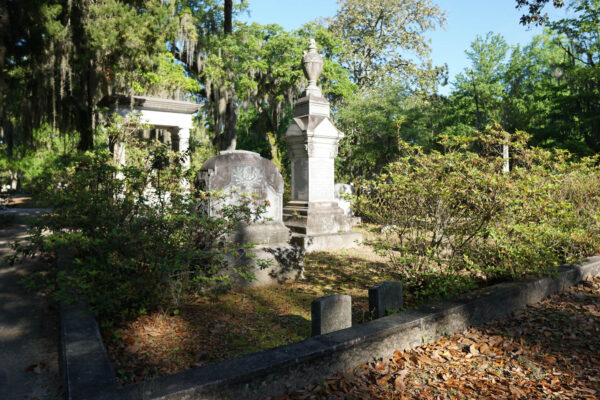 As unusual as it may be to say, walking around Bonaventure Cemetery felt so incredibly peaceful. While still bordering on the macabre a bit for my liking, there is something about this spot that simply puts us at ease- it is truly one of the most beautiful cemeteries in the world. Go for a walk here, especially during the morning light, and be respectful of those who are at rest!
Bonaventure Cemetery is located at 330 Bonaventure Rd in Thunderbolt, GA- just outside of Savannah.
About Jeremy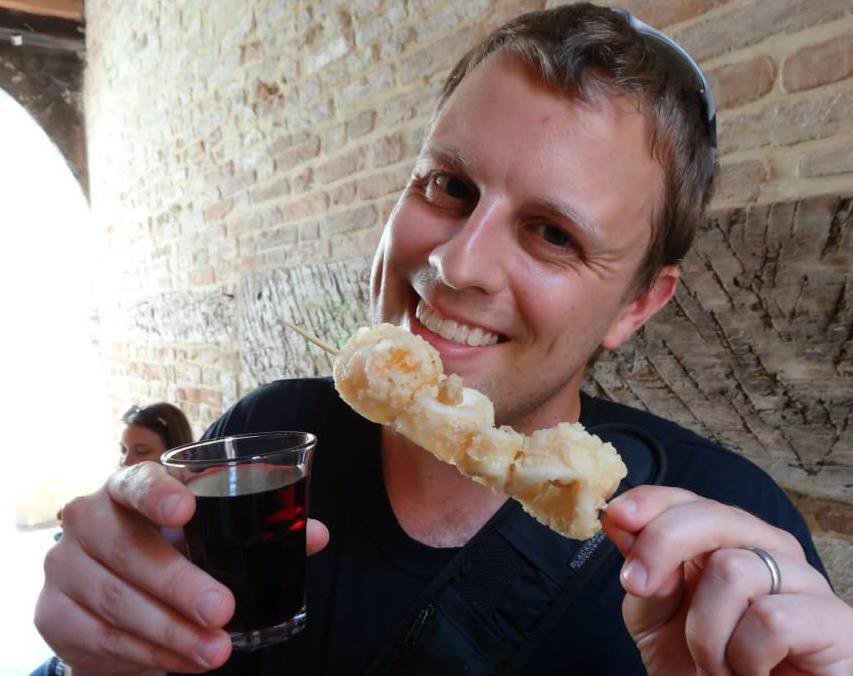 About the Author: Jeremy is a full-time travel writer based in Pittsburgh and primary author of this site. He has been to 70+ countries on five continents and seeks out new food, adventure activities, and off-the-beaten-path experiences wherever he travels.