Last Updated on February 7, 2023 by Angie
Disclaimers: Our site uses demographic data, email opt-ins, display advertising, and affiliate links. Please check out our Terms and Conditions for more information. Listed prices and attraction details may have changed since our visit and initial publication.
Our Bolivian itinerary on our around the world trip had us moving from the bustling, loud, polluted city of La Paz to the peaceful town of Copacabana, Bolivia. We found serenity on Lake Titicaca as well as plenty of things to do; our time there was a perfect mix of hiking, immersing ourselves in local culture, and napping in hammocks. 
If you find yourself in this part of the world on your next adventure, be sure to try these five great things to do on Lake Titicaca!
Climb Up, Up, Up for Fantastic Views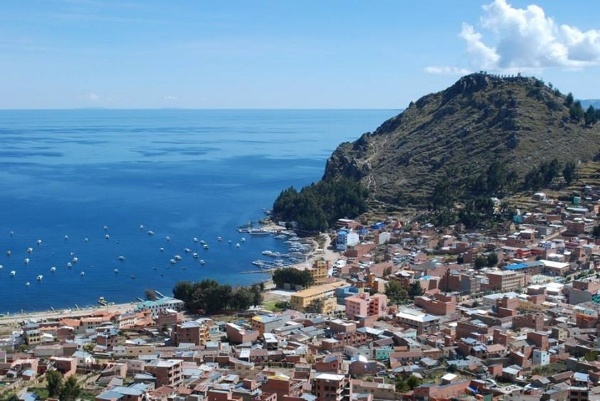 There are several places you can hike to from town to get great views of the town and the lake. When we first got to town we hiked up the hill where the Inca Observatory (Horca del Inca) ruins are. For the classic view of Copacabana and the lake, hike up Cerro Colvario- it's particularly beautiful at sunset.
The hike is a little challenging but only takes about 30 minutes, and the views are definitely worth it. Along the path are the Stations of the Cross, and you'll likely see Bolivians praying there as well as at the top of the hill.
Just remember to take it slowly if you're not acclimatized to the altitude yet; Copacabana, Bolivia, lies at about 3800 m above sea level (12,602 ft)!
Explore Local Life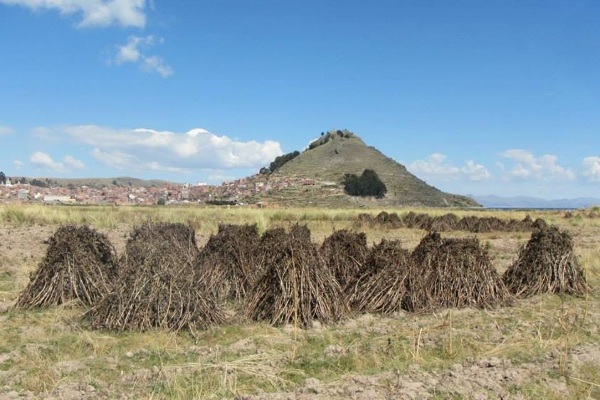 One day we intended to rent bikes and bike to the village of Yampumpata, but the bike shop was closed. So, as we did many times throughout Bolivia, we went with the flow.
Instead of biking we walked to the Inca baths about an hour outside of town. Along the way we passed by beautiful farms with tons of cows, pigs, and sheep roaming about freely.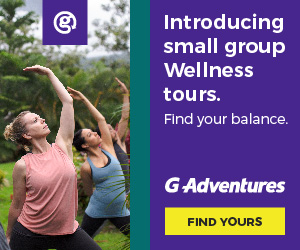 The whole scene was serene: people tended to their land and animals while wearing traditional clothing, mountains rose majestically all around, and the massive lake set the backdrop.
Getting away from the touristic parts of town and experiencing a slice of real Bolivian life was refreshing.
Eat Bolivian Food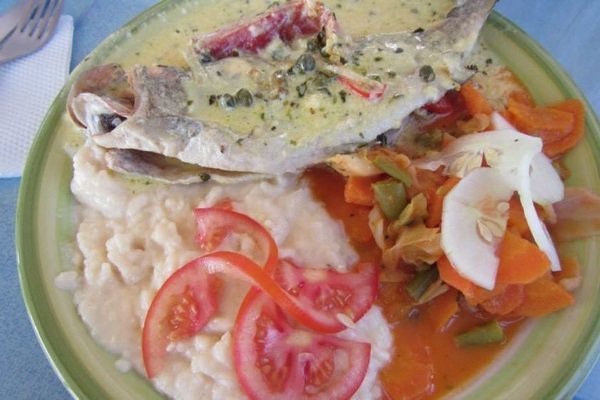 Sure, you probably want to give the touristy restaurants a try, but you've also got to try the local specialty, trucha (trout). I'm pretty sure we had trout (albeit with varying degrees of quality) almost every day while we were there.
Our favorite trout dish was at our hotel's restaurant (La Cupula): it was stuffed with spinach, bacon, and tomatoes and covered in a creamy garlic sauce. The texture was so meaty and tender, almost like salmon.
You can also check out the market in town for local food specialties, or try one of the many set lunch places for a filling and cheap meal. We liked the set lunch at Pension Aransaya; the soup we had contained chuno, which is like a freeze dried potato.
To me, it has a weird, off-putting texture that's sort of chewy and, oddly enough, almost meaty tasting. But it's a traditional food in the Andean highlands and you should definitely try it at least once.
Hike Isla del Sol Near Copacabana, Bolivia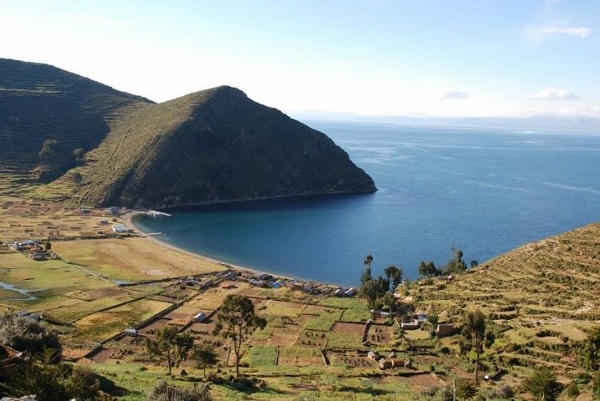 You can't come to Copacabana without visiting Isla del Sol. 
It was one of the most beautiful places we visited in Bolivia. Rolling hills with terraced fields of quinoa, donkeys and llamas and pigs, sweet little Bolivian women, and stunning views of the lake- what's not to love?
You can take a ferry from Copacabana to the north side of the island and hike down to the southern part of the island where you can catch a ferry back to town, all in one day.
Or, if you want to spend more time on Isla del Sol you can stay a night or two in one of the basic hotels on the island (recommended).
Relax – One of the Best Things to Do on Lake Titicaca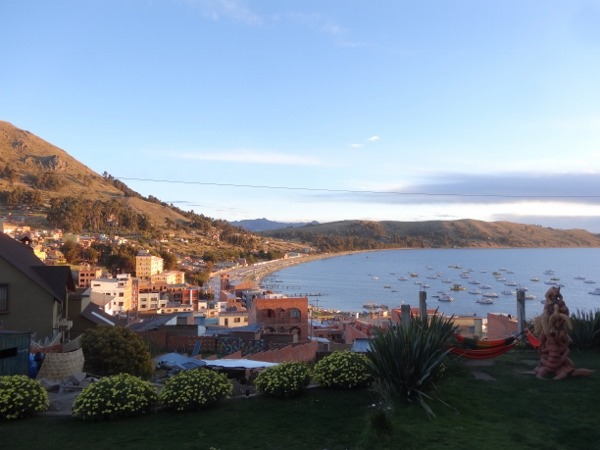 The hotel we chose, La Cupula, was an ideal place for relaxing in this peaceful town. This hotel was on a hill overlooking the lake, with lots of peaceful green spaces full of hammocks for unwinding with a view. Our room even had a sun room with a hammock and a view of the lake.
There was also an outdoor hot tub with amazing views that we chose to reserve for an hour one evening just before sunset. Our hot tub experience came complete with a photo-bombing alpaca. So cute!
There's just something about the slow pace of life in this town that pulls you in and beckons you to relax.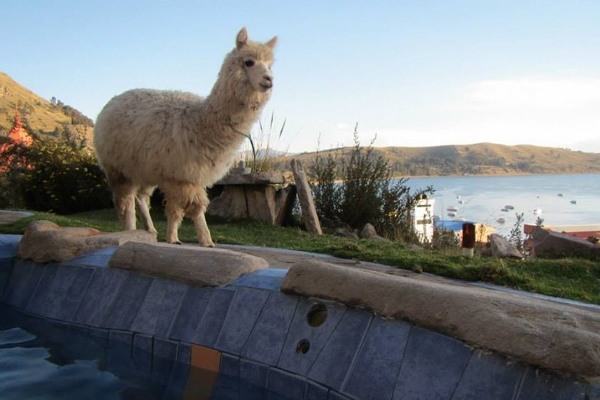 Whether you like hiking and nature, experiencing local cultures, or just kicking back and relaxing, the Bolivian side of Lake Titicaca has something for you.
Have you visited Copacabana, Bolivia, before?  Comment below to let us know what you thought!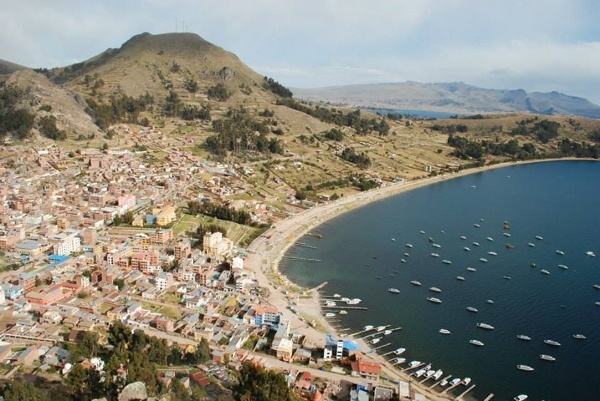 Looking for more things to do in Bolivia? Check out our photo guide for how to take the best perspective photos at the Bolivian Salt Flats!
About Angie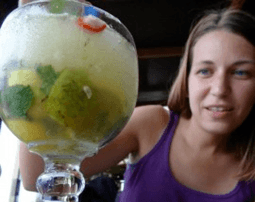 About the Author: Angie is a contributing author. She has been to nearly 60 countries and seeks out the best restaurants, bars, bakeries, and other unique food items wherever she goes- often with her husband, Jeremy.