Last Updated on October 4, 2022 by Angie
Disclaimers: Our site uses demographic data, email opt-ins, display advertising, and affiliate links. Please check out our Terms and Conditions for more information. Listed prices and attraction details may have changed since our visit and initial publication.
One of our top priorities for our recent trip to Zanzibar was a spice farm tour. Even if you're not obsessed with cooking and gardening like we are, a spice farm tour is a great way to get a feel for this important aspect of Zanzibar's history and its distinguished Spice Island nickname.
There are a myriad of options for these types of tours, but they are all very similar and take place on one of the farms just to the northeast of Stone Town.
We hired a driver and booked our spice farm tour through our hotel, but numerous companies offer these types of tours along with transportation. We stayed on Jambiani beach and our driver took us to Bahama Spice Farm where we were greeted by our tour guide. We soon learned that this spice farm wasn't actually a farm (none of the tourist experiences take place on true farms), but more of a demonstration garden for tourists. That said, the area was beautiful, lush, and amazing.
So let's dive into what the experience is like once you arrive!
Learning About Zanzibar's Spices on a Spice Farm Tour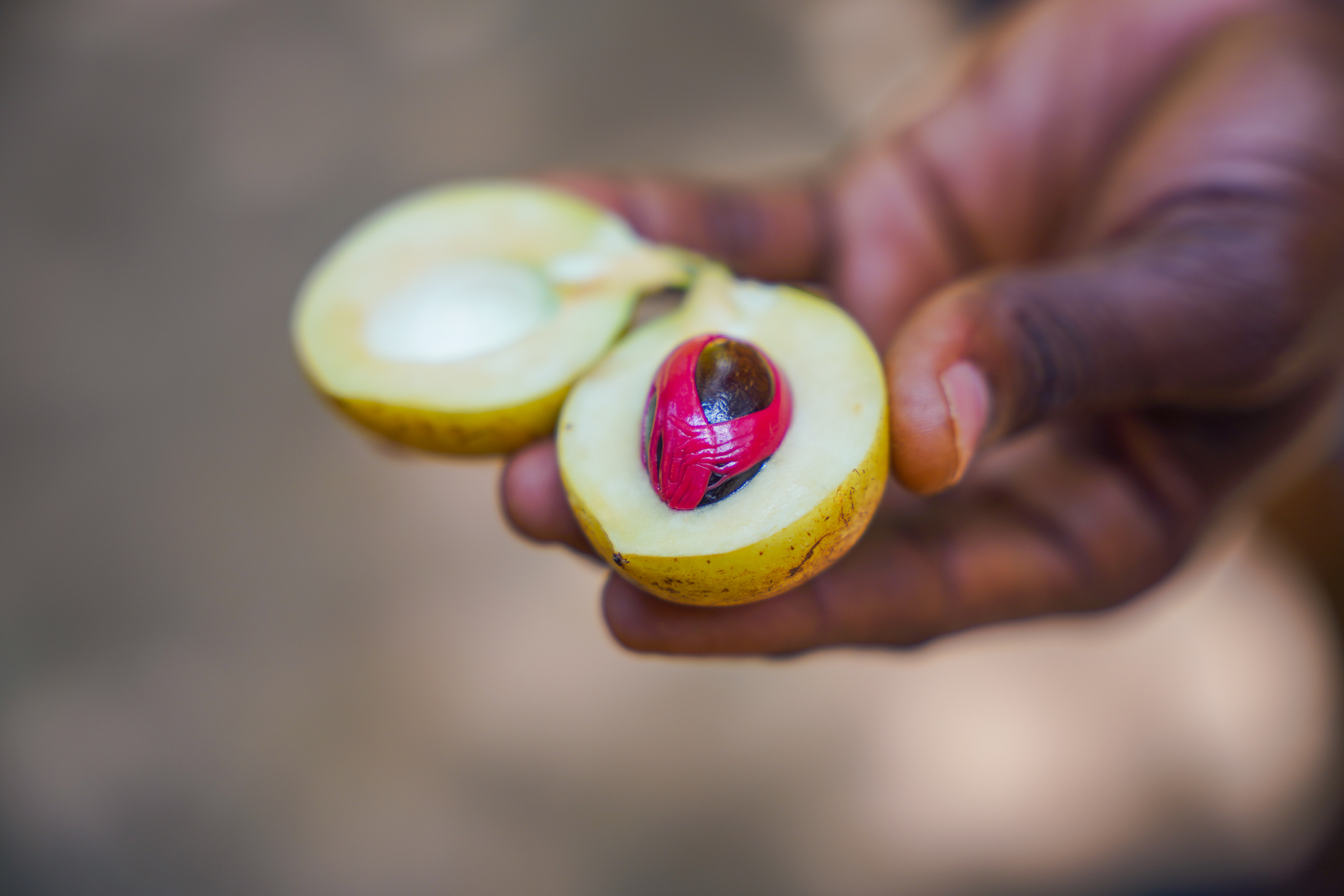 After introductions our guide led us around the property, taking us from tree to tree, pulling leaves for us to crumble and smell and guess the spice or fruit. It was truly a full sensory experience!
We saw and learned about allspice, cinnamon (which has roots that smell like menthol!), clove, nutmeg (which is the seed of a fruit that has a super bizarre red webbing around it), robusta coffee, vanilla, turmeric, ginger, lemongrass, durian, breadfruit, iodine, annatto (face paint, anyone?), rambutan (got to taste this one!), cardamom (very weird, harvested from the root and has a pretty orchid-like flower), pili pili hot peppers, and so much more.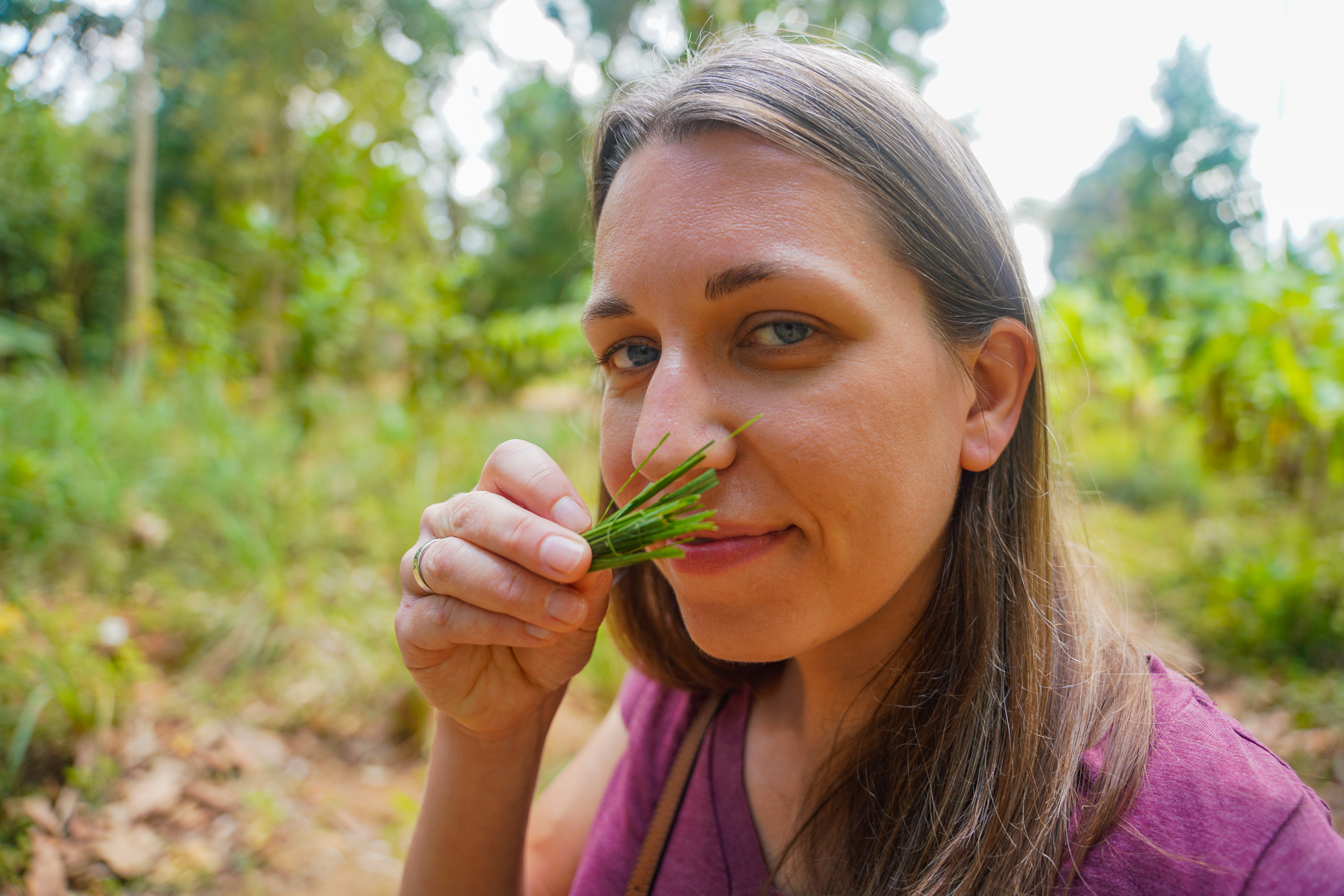 Our guide told us so much about all of the medicinal uses for the plants which was really interesting. Then the sales pitches began – first we were presented with soaps infused with plant essences which we bought several of (vanilla, ylang ylang, lemongrass, and so much more).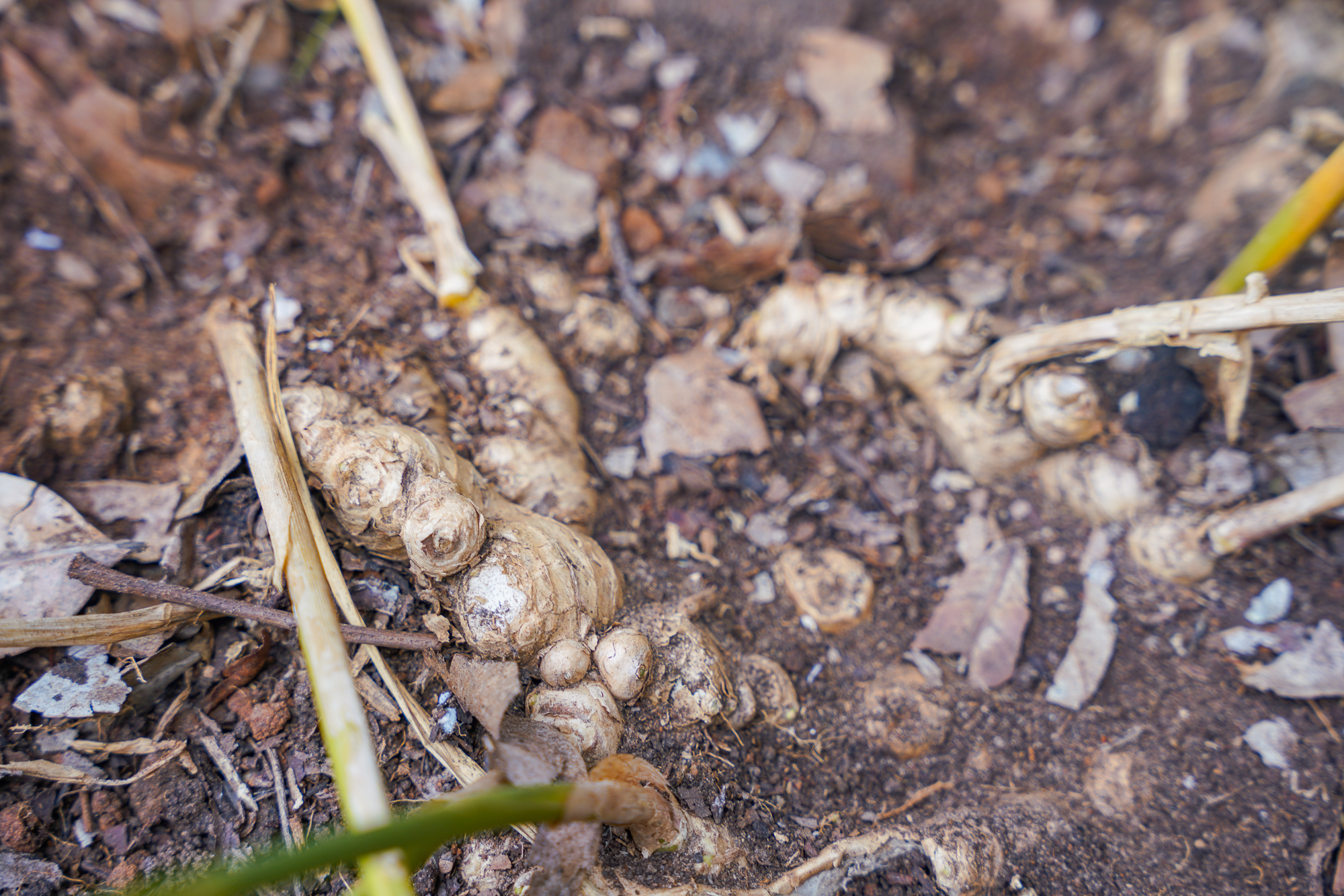 Next we were treated to a very weird spectacle from "Mr. Butterfly" who climbed very high on a coconut tree, singing a traditional song while doing so. He made us hats, necklaces, and bracelets with palm leaves weaved together and flowers, obviously to earn some tip money. This part was a little odd but we went with the flow.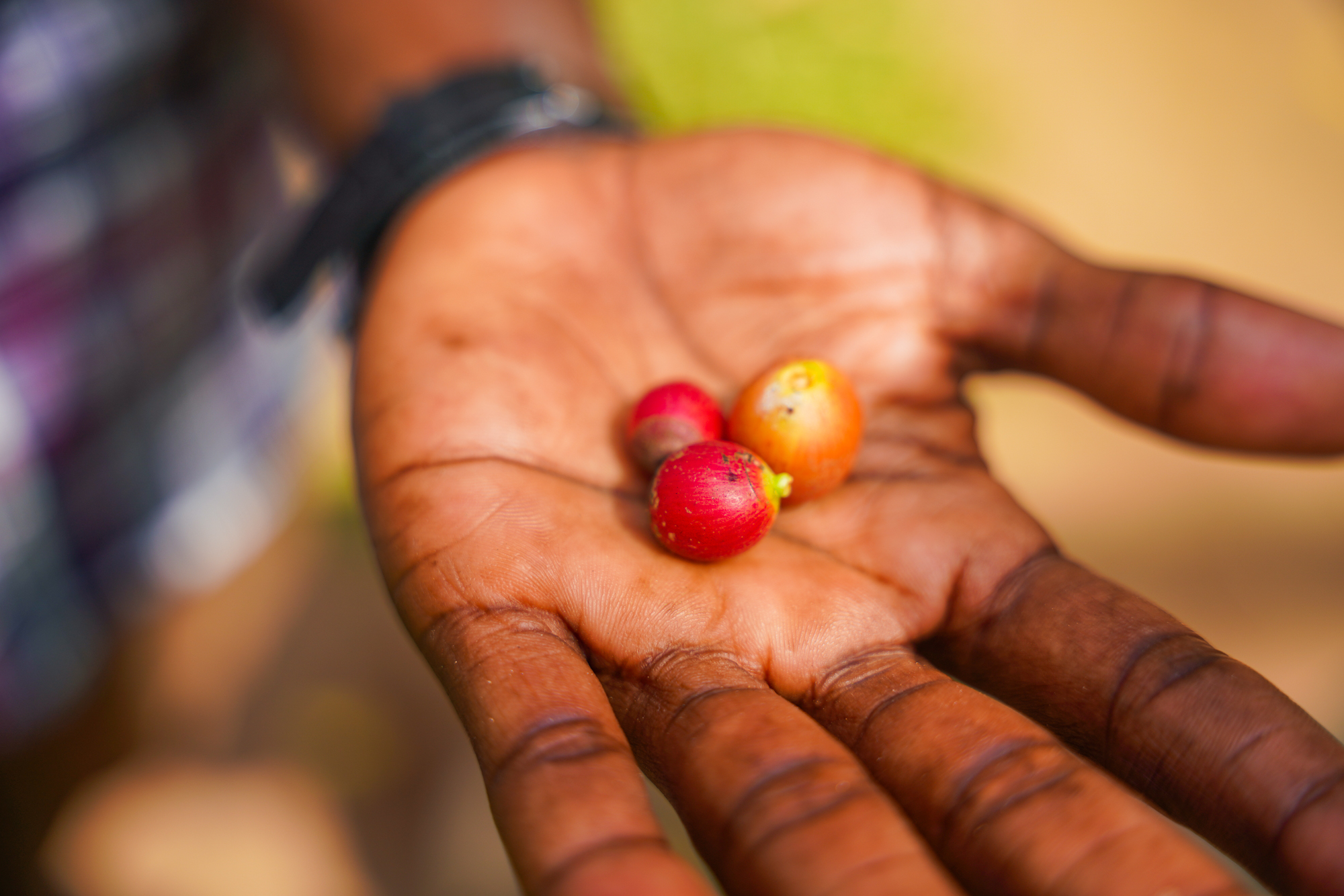 As we were seated on a bench wearing our new hats and jewelry, we got to try some fruit including mandarin oranges (so lip-puckeringly tart!), oranges (super fresh and not as sweet or intense as we were used to), watermelon, the best pineapple I've ever had, and of course a fresh coconut from Mr. Butterfly.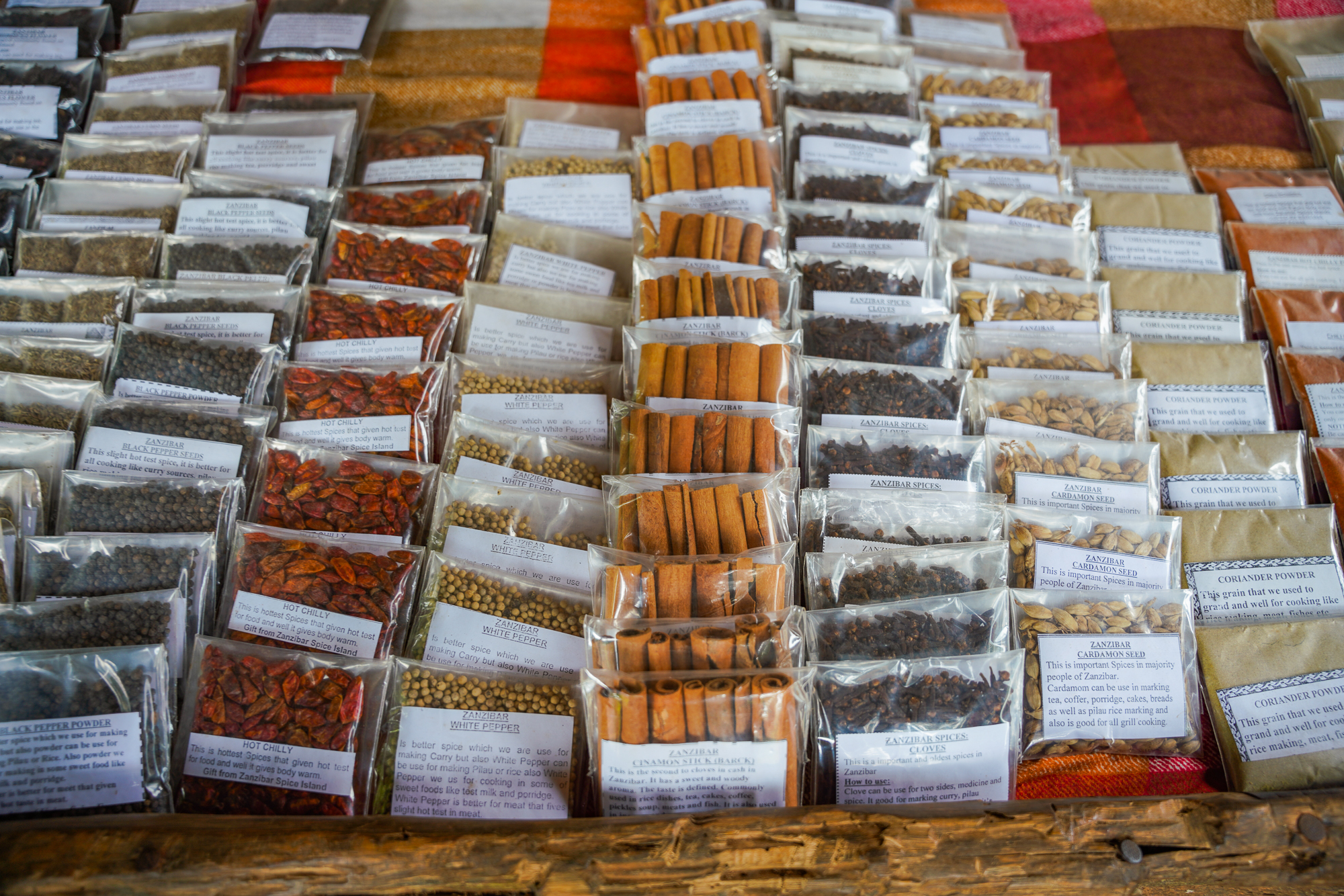 After finishing our fruit we were led to the area to buy spices. Although they had all manner of ground spices and spice mixes available, we opted for some of the whole spices like cinnamon sticks, white peppercorns, and whole cloves.
The farm offered the option of having a traditional home cooked lunch, but since we were on the way to Stone Town for the afternoon we passed on this.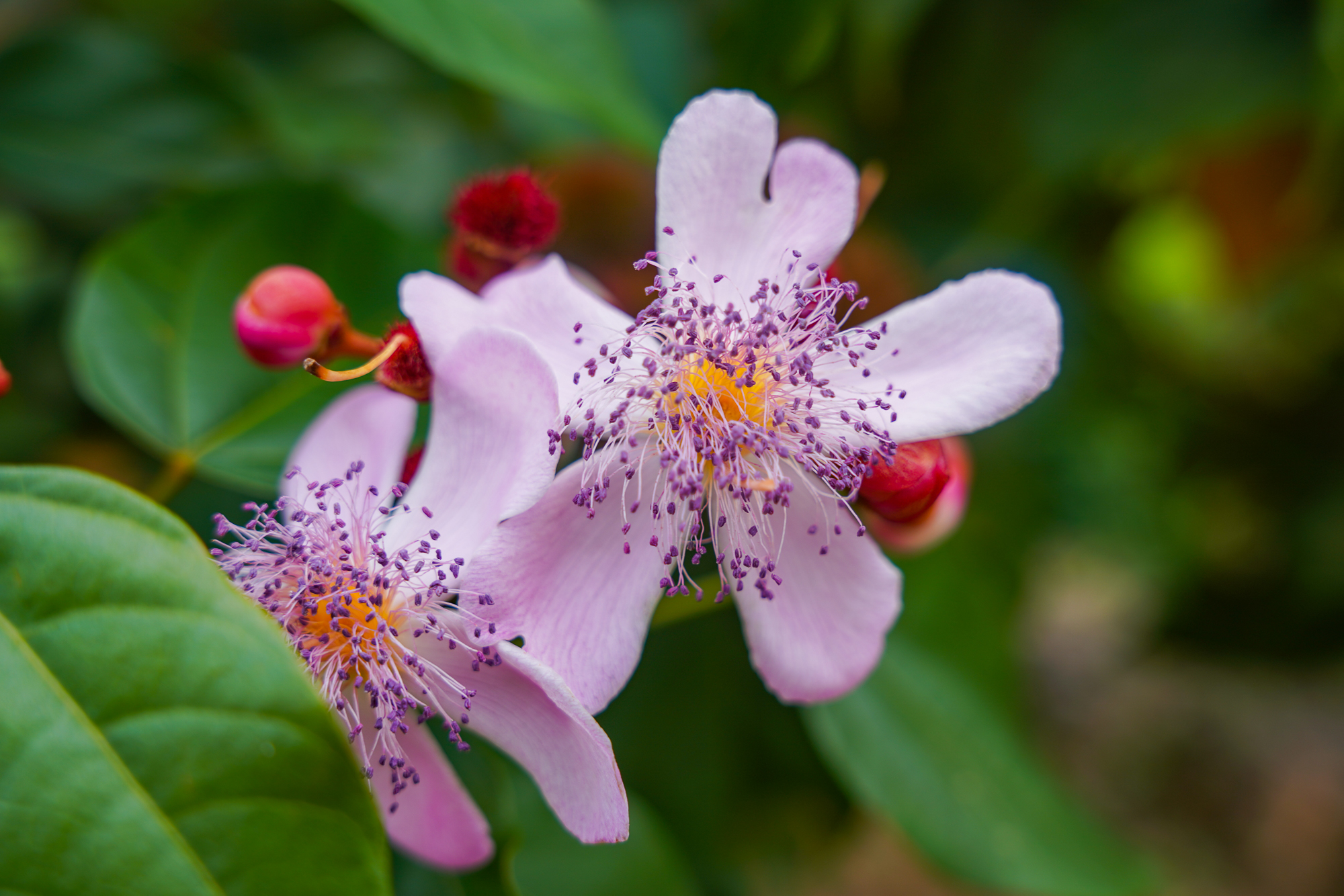 All in all, although we didn't get to see actual working spice farms, our spice tour was a pretty unique experience. We got to see so many exotic plants all in one place, many of which we had never seen before. We had the chance to smell, touch, and taste many of the plants and learn about their unique properties and uses beyond their culinary functions.
Have you been on a spice farm tour in Zanzibar? Comment below to share what you thought about it!
Be sure to take ample cash when visiting a spice farm. Most do not accept credit cards for tours or spices.
About Angie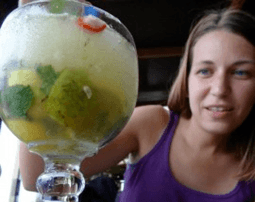 About the Author: Angie is a contributing author. She has been to nearly 60 countries and seeks out the best restaurants, bars, bakeries, and other unique food items wherever she goes- often with her husband, Jeremy.